The outdoors offers countless lessons in patience and persistence. Conditions are often unforgiving, ever-changing, and unpredictable – a great metaphor for life at the current moment in time. The more time you spend outdoors, the more you realize just how important durable, high-quality gear is. Whether you're camping, biking, or hiking during this holiday season, you need the best outdoor clothing to keep you moving without weighing you down. With so much out of your control, and often so few tools at your disposal, you need to be able to do more with less.
This winter, suit up in your best gear and fearlessly face the elements with Filson. Filson has been crafting long-lasting American heritage outwear for over 120 years. It's a company that makes its products to last, and they withstand the test of time and changing elements. Just as the sun rises in the east and sets in the west, you can depend on Filson for high-quality outwear. So many things may be uncertain, but if you enjoy the challenge of weathering the great outdoors, Filson makes products you can count on no matter what the world may throw at you.
Mackinaw Wool Cruiser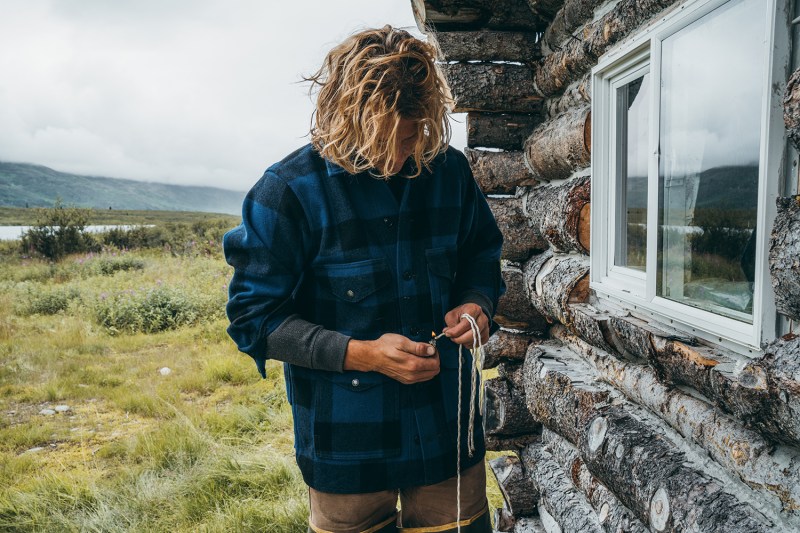 If you've ever struggled with what jacket to bring on a camping trip, that ends here. The Filson Mackinaw Wool Cruiser is the only jacket you'll ever need. It's a versatile, weather-resistant wardrobe staple that protects against changing weather conditions and will serve you for generations. Made with 100% virgin wool from Oregon's Pendleton Woolen Mills, the uncommonly tight weave resists the wind while remaining breathable. It insulates wet or dry and can absorb up to 30% of its own weight in water without feeling damp or clammy. Originally patented in 1914, the Mackinaw Wool Cruiser is still hailed over 100 years later by outdoorsman for its versatility in all conditions and seasons.
Vintage Flannel Work Shirt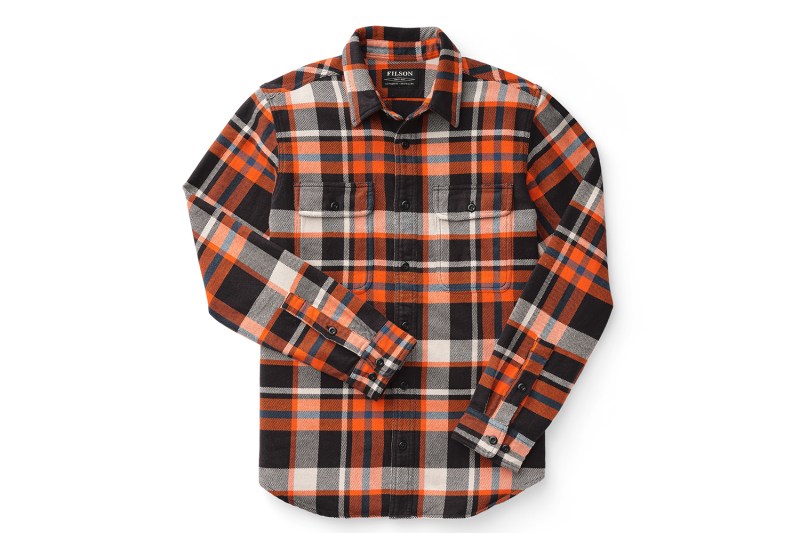 The quality of this flannel is apparent at first glance. The rugged shirt is made of breathable midweight cotton with a soft brushed interior, so it feels worn-in from the first use and only gets better with age. The pleated back allows for a full range of motion in the shoulders, which means you never have to worry about going full Hulk-man and ripping the seams at the back. Like all Filson gear, it's incredibly versatile and looks great with a nice pair of denim and boots or out on the trail. It's wind-resistant and roomy so you layer without feeling claustrophobic. Cold weather is no match for this comfortable, sturdy winter essential.
Limited Edition Rugged Twill Tote Bag With Zipper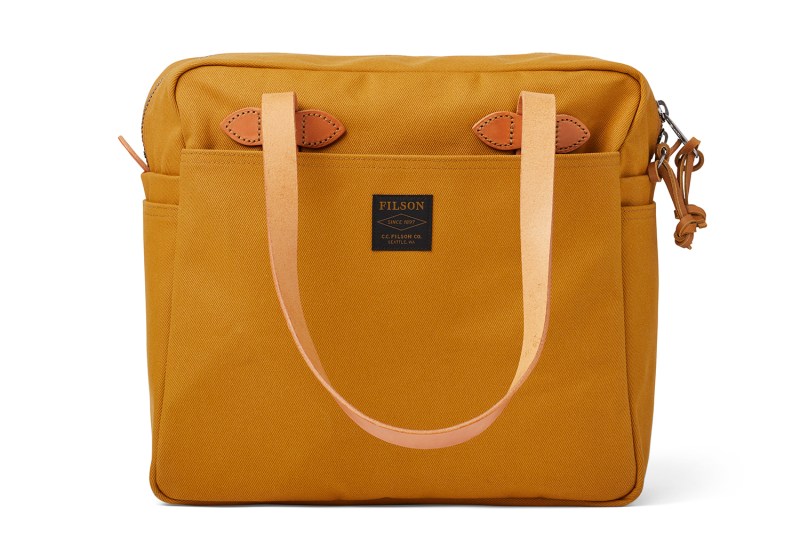 Getting a bag right may seem simple, but rarely do brands ever fulfill all your needs in just one product. This limited edition Rugged Twill Tote Bag from Filson is the multi-functional tote you'll use for everything. Totes tend to get thrown around a lot, but Filson's master craftsmanship ensures this bag can really be put through the wringer without faltering. It's roomy with just enough pockets, but not too many where nothing you own really fits in any of them. The depth and square structure allow you to fill it with more items than you think it would fit. It's stylish without being too fussy. Perfect as a laptop or work bag, or to take with you out to the hunting blind. It sits comfortably on the shoulder even when it's fully stuffed to the brim, so you can carry it on your long commute or hike. The attention to detail and high-quality materials make this tote make this a great investment for every kind of lifestyle.
Shoppers typically pay a premium for Filson's commitment to quality, but this Black Friday and Cyber Monday the respected retailer is offering their made-in-America products at a deep discount. Filson will reward shoppers for shopping now through Cyber Monday with a gift card to use on future purchases. Spend $250 and you'll receive a code for $50 off. Spend $500, and that gets you $150 to spend in the future. The codes can be used either online or at any Filson retail store from December 3 until December 21. Whatever you buy, you can buy it with the confidence that it'll last a lifetime.
Editors' Recommendations