Even though fall is a ways away, there is already anticipation in the air. Portland, Oregon-based boot-makers Danner have announced their toughest protection, comfort, and warmth to date: Danner's Weatherized Collection.
Whether you're a winter hiker, persistent hunter, or a casual urban explorer, Danner's Weatherized Collection — scheduled for a fall 2018 release — is for you. Leading the way is the brand-new Raptor 650 model (pictured below to the left), which was designed to withstand the harshest of winter conditions but offers a surprising amount of stouthearted style.
Featuring winter-ready 400G PrimaLoft insulation, as well as a fleece-lined upper composed of durable wool and full-grain leather, the Raptor 650 ($240) will keep your feet warm and comfortable. They'll also provide superior traction on wet or icy surfaces thanks to the Vibram Escape outsole, which boasts a fully-functional Megagrip technology to keep you upright on slippery trails.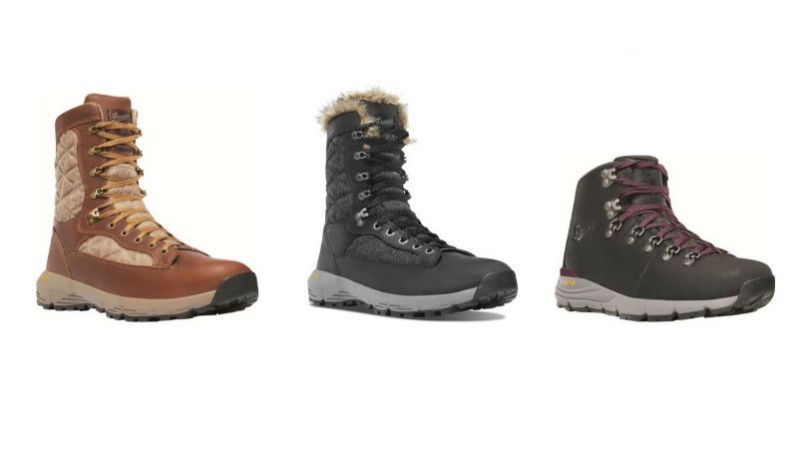 Danner's award-winning Mountain 600 (pictured above to the right) will also be reintroduced in the new Weatherized Collection, this time with heavy-duty insulation for cold weather.  You can expect the same rebound, comfort,waterproofing, and support as the original, but the Mountain 600 Insulated ($220) will offer more warmth with its 200G PrimaLoft upper insulation and heat-retaining fleece lining.
It's not easy to find a pair of boots that look as great as they are functional. With Danner, however, that's what you always get.
"Danner hiking boots are already known to perform exceptionally well in winter conditions," said Will Pennartz, senior marketing manager, in a release. "With the new Raptor 650 in particular, we wanted to add a bit more style to create one truly weatherproof, fully functional, go-to boot for winter conditions."
In the meantime, take a video tour of Danner's Portland factory and head over Danner's website to peep some of the brand's other premium products.
Editors' Recommendations