Chelsea boots are named after the Chelsea district of London where they became fashionable in the 1960s. However, they were invented back in the early 1800s as a variation of traditional English riding boots. They retained the single panel vamp and block heel but shortened the ankle height for comfort and added elastic panels — known as gussets — to make the boots easier to take on and off. The short heel and smooth rounded toe make Chelsea boots extremely versatile. They're sleek enough to wear with suiting and simple enough to wear with jeans. The most alluring factor however, has got to be their ease of use. Being able to easily slip your boots on and off with out bothering to tie laces is the kind of convenience we're looking for in footwear these days. So here are the best Chelsea boots available for men this fall.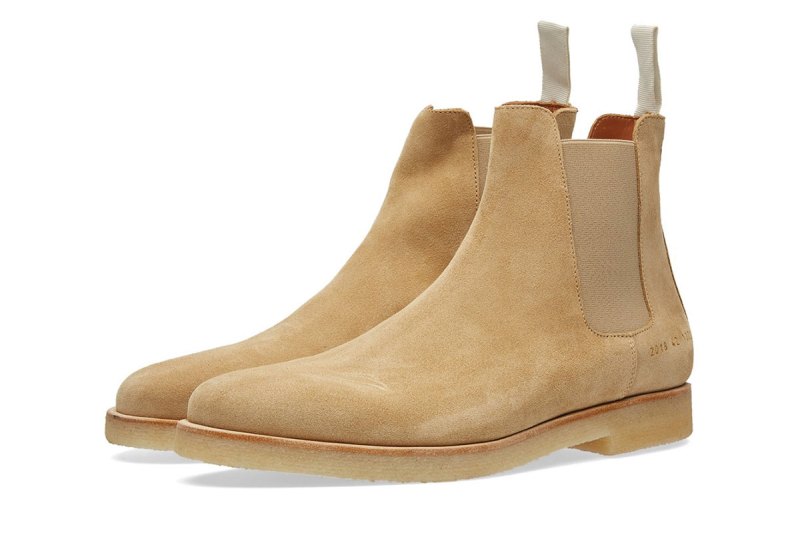 Common Projects Sand Suede Chelsea Boot
Common Projects' mastery of everyday essential footwear is unrivaled and that applies to their version of the Chelsea boot. Available in a tan suede that's become basically synonymous with the best Chelsea boots in recent years, they feature a crepe sole that'll keep you comfortable wherever the night takes you.
Common Projects Sand Suede Chelsea Boot
Astorflex Bitflex Chelsea Boot
One of the reasons we're into these Astorflex Chelsea boots is that they're eco-consciously crafted in Italy using all-natural dyes by a family that's been doing just that for six generations. Astorflex used a crepe sole, extra flexible gussets, and ultra soft leather to make these some of the most comfortable boots you can own.
Astorflex Bitflex Chelsea Boot
Tecovas The Chance
Tecovas describes their first Chelsea boot as an "urban boot on an unapologetically western platform" and that really is the best way to describe the Chance. The ankle features the classic Chelsea design but the toe, heel, and sole (and soul) are all cowboy. They probably aren't great for ranch work but if you want the cowboy boot look with Chelsea comfort then these are your boots.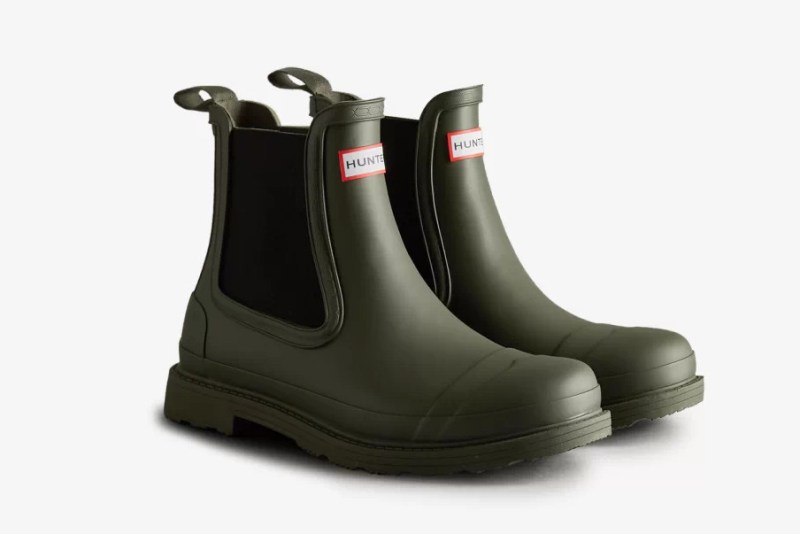 Hunter Commando Chelsea Boot
Hunter is known for their "wellie" style rain boots but their Chelsea boots are a much more stylish alternative to keep your feet dry. The entire upper is made from a solid piece of top quality molded rubber and the elastic gusset is sealed so there is nowhere for the water to sneak in. Even when it's not raining, the Commando Chelsea Boots pull off that industrial fashion look Kanye has made popular.
Hunter Commando Chelsea Boot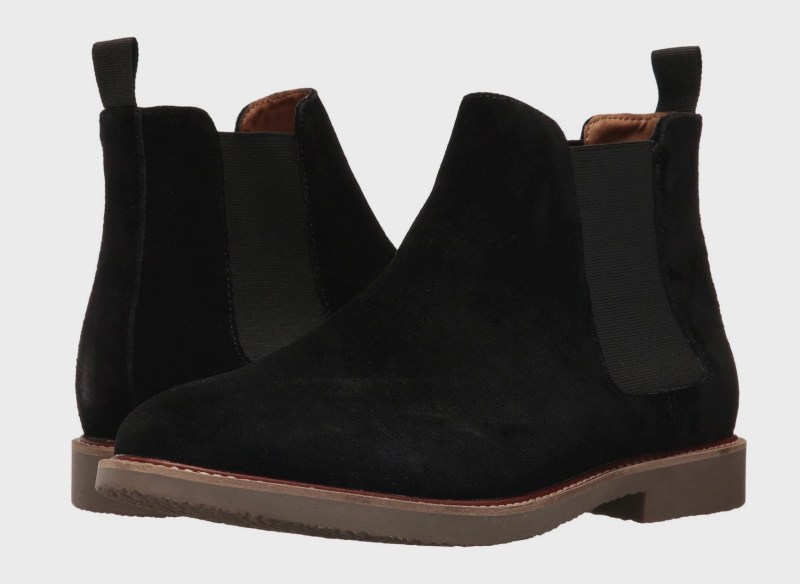 Steve Madden Highline Chelsea Boot
Steve Madden is always a reliable affordable brand. Their Highline Chelsea boot is a modern take on the classic. It has a very low ankle, even for a Chelsea boot, providing extra flexibility. The black suede will match practically everything in your fall/winter wardrobe. The solid rubber sole will provide all the traction you need for fall/winter weather.
Steve Madden Highline Chelsea Boot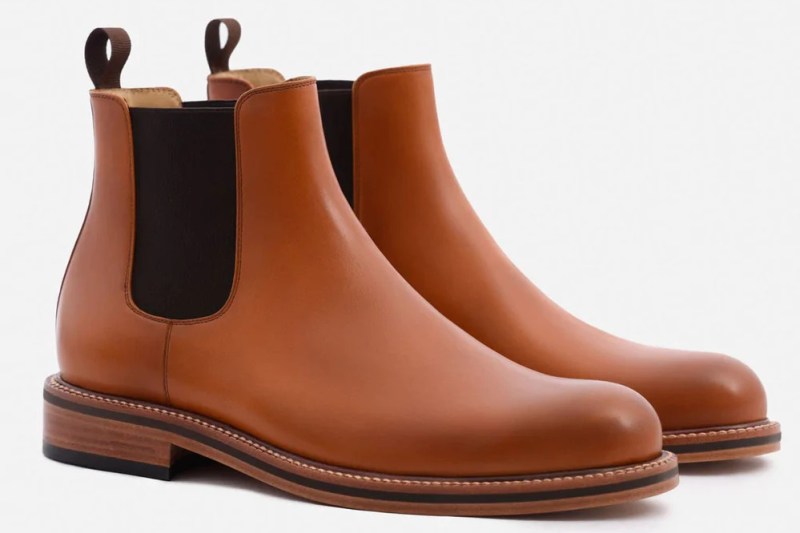 Beckett Simonon Preston Chelsea Boot
Beckett Simonon only does made-to-order footwear but they do it at a very approachable price — like half of what you would expect from a traditional cobbler. The Preston features a fuller, more rounded toe and a chunkier sole and heel than your traditional Chelsea. They're perfect for someone who likes the lace-up workwear look but wants to try a Chelsea. If you're willing to wait a month or two for their production process, you can't beat the quality for under $300.
Beckett Simonon Preston Chelsea Boot
Robert August Fulton St Chelsea Boot
Robert August shoes are completely customizable. Their Fulton St Chelsea boot is a classic Chelsea design that you can have made in a wide range of colors and fabrics and add pretty much any kind of sole you want. The version featured above is model no 4516, featuring camel suede and a white Vibram alpine sole. It's a modern interpretation of the classic that will complement your entire fall wardrobe.
Robert August Fulton St Chelsea Boot
Tom Ford Alec Chelsea Boots
Leave it to Tom Ford to make the platonic ideal Chelsea boot, a modern version of the boot worn by the Beatles in 1964 that ingrained Chelsea boots in popular fashion forever. They're all black with a cuban heel, a slightly pointed toe, a patent leather finish, and a slightly higher ankle than any other boot on this list. If you are looking for the holy grail, absolutely perfect Chelsea boot then this it.
Tom Ford Alec Chelsea Boots
Chelsea boots were made famous by rock stars but anyone can wear them with practically any wardrobe today. Whether you wear jeans every day or still have to wear a suit to work, you could use a pair of Chelseas. They're the most refined way to wear boots and yet they're also the easiest way. Most men will find brown leather the easiest to fit into their wardrobe but black is the classic look, especially with suiting. Going with suede will provide a different texture that fits in well with the fall and will age really nicely. Don't shy away from a light gray or sand color suede — they're easy to clean and look amazing with denim or black pants. Whichever color or material you go with, we're pretty sure that Chelsea boots will be your new favorite footwear this fall.
Editors' Recommendations