When October rolls around, there's something about the leaves turning, the crisp Autumn air, and the shorter days that makes the "earth tone" algorithm run in our head and wardrobes.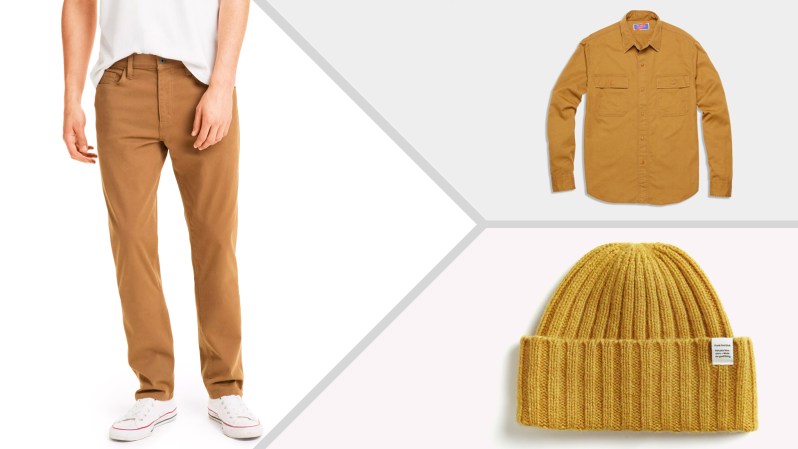 This year there's a particular hue that seems to be dominating collections, called everything from tobacco to coyote, Ghurka to bronze, and even earth, vicuna, and caramel. It's not quite brown, not quite yellow, not quite orange, but something in between. The palette stems from the stirring interest in utility and workwear as a fashion trend, but it practically becomes a neutral when used as an alternative to navy or gray. Mix the color of the season with fall's burgundies, bottle greens, teals, and even brighter yellows for a down-home, yet sophisticated appeal that will have you looking like the picture-perfect fall fashionisto.
Frank and Oak's knit hat strides that line between "dockworker" and "hipster," but does it all with practical style. The heavily ribbed knit looks sturdy and you'll be glad to have a little extra warmth when headed out for a day hike or nights out on the town. Plus, it just looks cool perched on top of everything from long hair to a shaved head.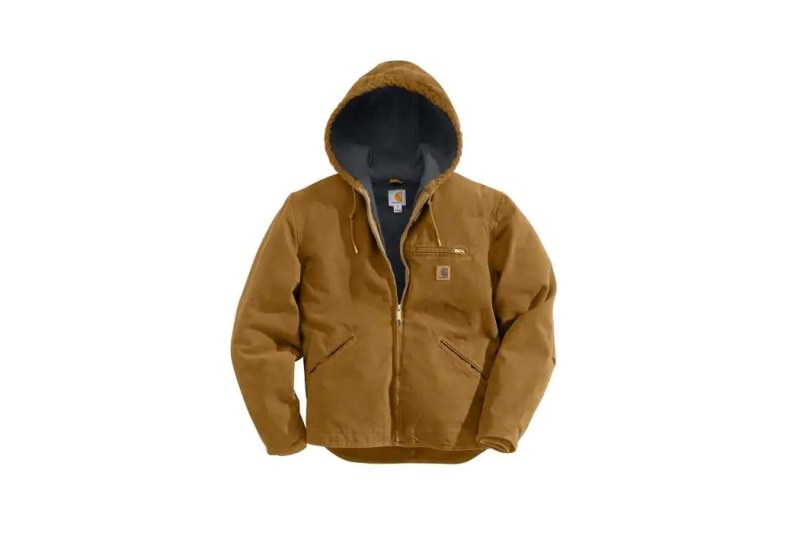 The classic rendition of the season's color, this Carhartt hoodie offers the practicality of durable, windproof duck canvas and an on-trend sherpa lining. Originally made for workers who brave the outdoors for their nine-to-five, this jacket will keep you equally warm from the construction site to the football field.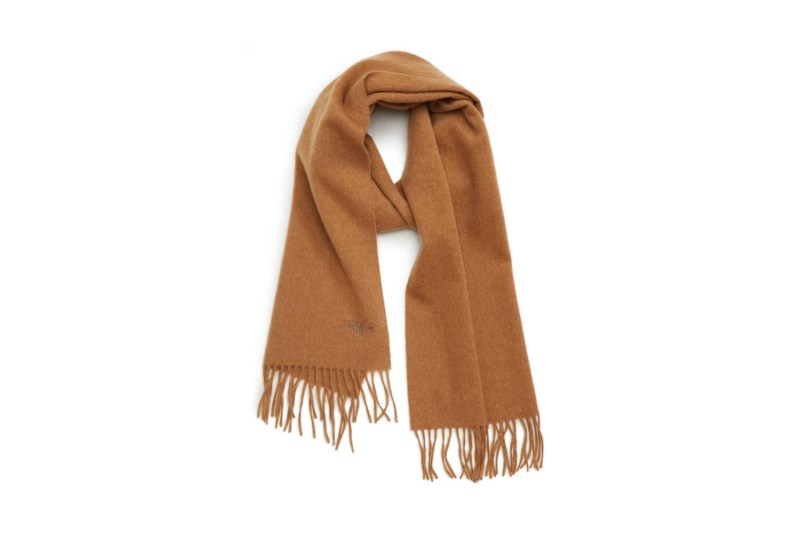 We'll say this once (this season, anyway): If you don't already own a cashmere scarf, get one. Invest in a good quality piece that holds up to everyday wear and then take good care of it (for the next 20 years). The payback is worth it, as, besides being super soft and comfortable around your neck and face, cashmere is also super warm. This solid is a great thing to pair with a heavier sweater or a denim jacket, but will also look sophisticated with a black, charcoal, or navy overcoat.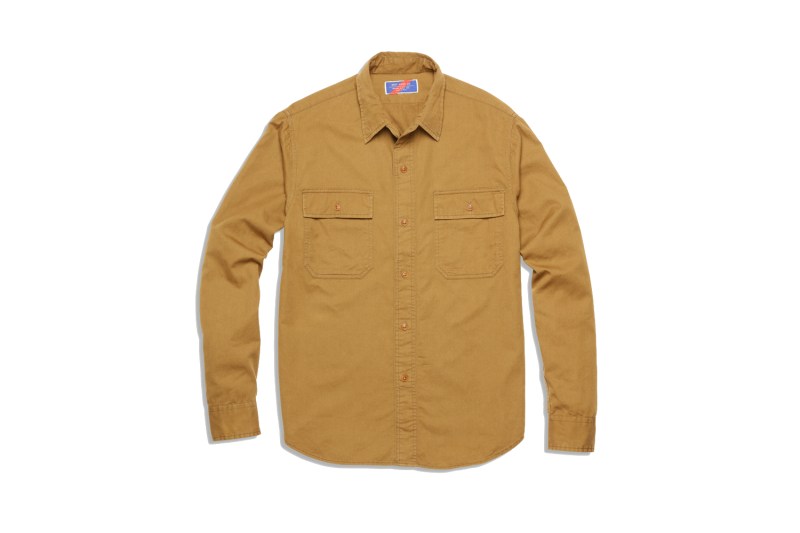 With the looks and durability of a military uniform, Best Made's shirt has a great casual look that pairs well with dark-washed jeans or black pants. Wear it out or tuck it in for some old Hollywood star power. Roll up those sleeves and get 'er done, whatever that means today.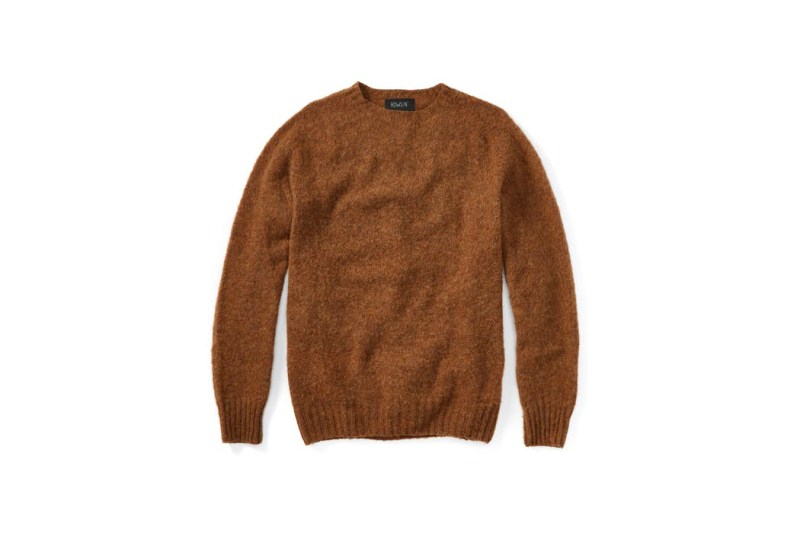 The sweater takes a starring role this season, and this one not only features our award-winning color (they call it "tobacco") but also has great, shaggy texture in all natural Scottish wool. Throw it on over plaid button ups, solid tees, or polos for a relaxed vibe. And when the layering mood strikes, this sweater also looks great under a navy blazer, motorcycle jacket, or a shearling coat.
Soft, 100 percent cotton terry will make this hoodie your fall go-to. And with the season's signature chestnut color, you'll feel on-trend. Wear it as a great layering, warm-up piece for the gym or just pull it on for those nights hanging out in the yard, trying to squeeze the last bit of warmth from that fire pit.
Base a fall outfit with these pants that are cut like jeans, but feel like chinos and you'll have a perfect sartorial set-up. They're comfortable and practical, with a little stretch for performance. Go almost monochromatic with the Howlin sweater, above, or work those autumnal vibes with an olive sweatshirt or your favorite plaid flannel.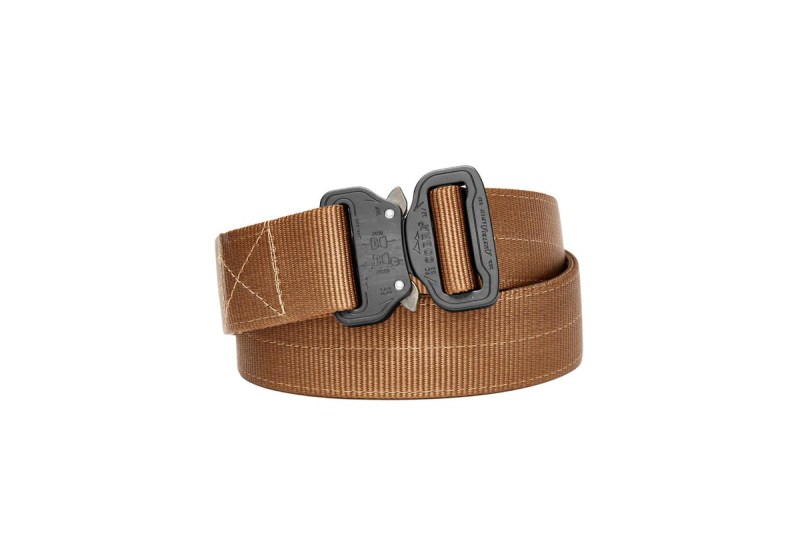 This heavy duty belt not only ticks the box of our utility/workwear trend for the season, but it also provides a great alternative for vegans since there's no leather here. The webbing is also rated for 4,000 pounds of force, so you'll be prepared for just about anything on your next hike, camping trip, or random MacGyver-ing opportunity.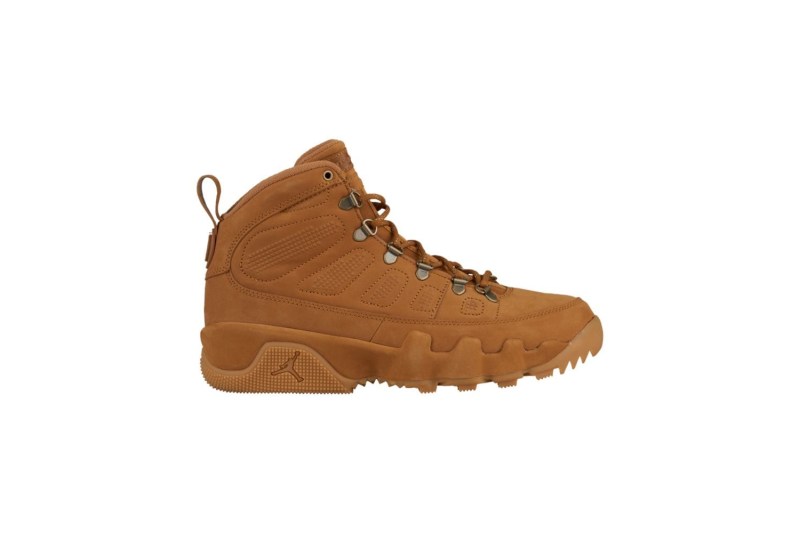 Blending sneaker and boot styling, the Jordan Retro in "baroque brown" offers excellent support for rougher weather without sacrificing good looks. Zoom Air in the heel enhances cushioning for extra comfort on one of those many fall walks.
Editors' Recommendations