It's a good day when one of your favorite brands reaches into an adjacent industry. Remember when radio show/podcast This American Life produced two seasons of TV? Or think to more recently when luxury car makers started building yachts. Our most recent discovery in this vein was that outdoor gear manufacturers Patagonia and Filson came out with workwear lines…and we're totally into them.
As rugged as they are, many of the pieces in these lines are designed with a style that transitions seamlessly from the workshop to the street. However, we decided to test their most sturdy, labor-oriented items in a setting that would prove their mettle: clearing land on the shore of Lake Superior in Michigan's Keweenaw Peninsula. Keep reading to hear about how these workwear lines withstood several days of heavy-lifting, axe-swinging, brow-wiping labor, and how they compared to the new, improved line from the gold standard of workwear makers.
While we all know Patagonia best as an outdoor adventure outfitter, they're actually 40 years deep in the workwear game. Their new line of workwear provides ease of movement, abrasion resistance, durability, and comfort through a range of activities and environments. Yes, it's great looking, but the real goal of this line is that you don't really notice what you're wearing, so you can be fully present for the task at hand.
Inspiration
Denim is one of the most historical and durable workwear fabrics ever created, and Patagonia has made a great product even greater by cleaning the supply chain, using organic cotton, adding Dyneema®, and partnering with a domestic mill that has over a hundred years of experience.
Special Features
What makes this workwear stand out is the fabric. It's the strongest, cleanest (upstream and downstream) and most local fabric Patagonia makes.
Ideal For
From boat builders to barn raisers, from farmers to foresters, from artists to activists, this workwear is tailor-made for anyone who relies on physical strength and dexterity to make the world a better place.
Final Thoughts
Patagonia touts the Dyneema® fibers that make up their Steel Forge denim pants and jacket as "fifteen times stronger than steel at the same weight." When you put these denim pieces on, there's no doubting that claim. If a good pair of blue jeans lasts you five years, these denim pants will last five times as long. The Fair Trade Certified™ Farrier's shirt, made from industrial hemp, organic cotton and recycled polyester, is sturdy, lightweight, and soft enough to fall asleep in. Comfortable enough for raking leaves or cleaning out the garage, strong enough to frame a house, the timeless style of this line makes you feel like part of a legacy.
"One thing we laugh about is that we've spent nearly 50 years trying to get out of work and just play. But now more than ever we realize the world needs work to protect, restore and revitalize. So we're jumping in with both feet." —Patagonia designer John Rapp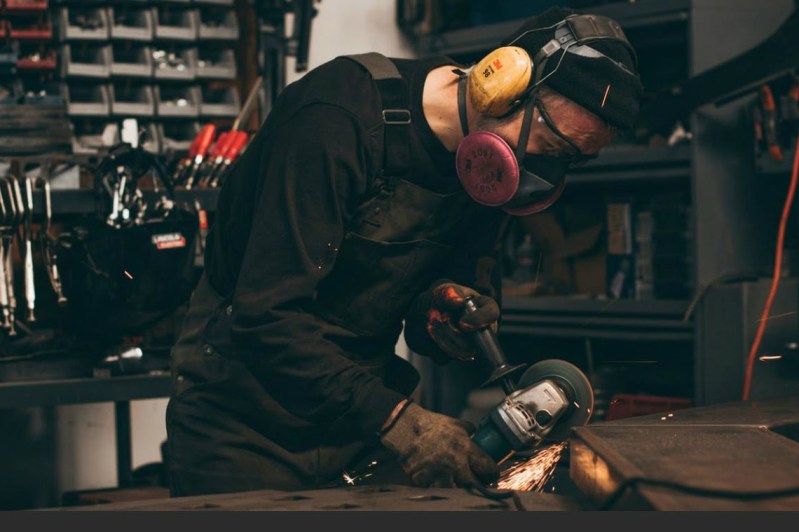 Inspiration
In 1897, Clinton C. Filson manufactured simple, practical workwear for miners and pioneers in the rugged Pacific Northwest. The tradition continues with C.C.F. Workwear, a line of gritty, dependable gear built to withstand hard labor and harsh conditions.
Special Features
The backbone of this line is a heavyweight cotton duck canvas. However, this hardcore fabric features a surprise: a finer-woven yarn that creates a tight weave for durability. Professional-grade features like triple-stitched construction, heavy-duty rivets at stress points and double-reinforced fabric panels in high-wear areas only serve to enhance this workwear's durability. Think they're joking? All styles are backed by the company's iron-clad guarantee.
Ideal For
The C.C.F. Workwear collection was developed for hardworking tradesmen, farmhands, craftsmen, construction workers, and laborers in the forest, factory and field. Anyone who depends on their apparel as a critical piece of equipment to perform their job will love how this gear is purpose-built to keep them protected and comfortable.
Final Thoughts
Putting these work bibs on instantly makes you look for a job to do. Pair them with Filson's quilted utility jacket, and you're ready to go, from felling logs to relaxing around the campfire with your crew. Rugged yet comfortable, these toughs-as-nails pieces are impervious to everything from flying sparks to jagged steel edges. They feel so tough, it's hard to imagine they'll last anything short of a lifetime.
"C.C.F. Workwear is dedicated to tradesmen who take pride in their work and deserve straightforward, practical clothing they can rely on." —Alex Carleton, Chief Creative Officer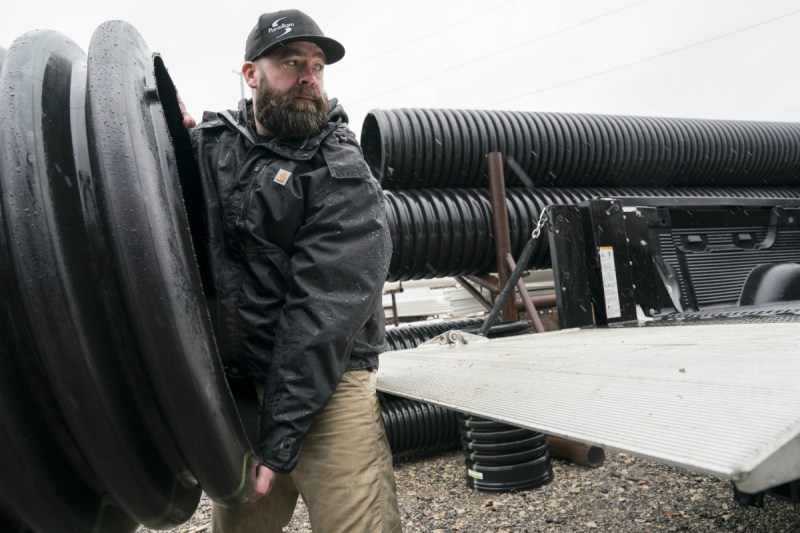 Inspiration
We all know Carhartt as a legend of workwear. But during job site visits in 2015, it became apparent to designers that a consistent customer pain point was movement…or the lack thereof. Some customers were going so far as to sacrifice protection and durability in their workwear, just to get a little more flexibility. So Carhartt went back to work, researching the key areas in their garments where most restriction happens. The result was the Full Swing line of workwear. Like everything Carhartt makes, it's built to withstand abuse from both Mother Nature and Father Time. What makes this line special, though, is that it's uniquely built to work with your body, not against it.
Special Features
The unexpected comfort. You get the fit and range of motion in durable styles with the skin-friendly texture of 100 percent cotton fabrics. No break-in period needed.
Ideal For
Full Swing gear is for the person who knows the benefits of wearing rugged and durable workwear, and has been looking for freedom of movement to round out the benefits they get from workwear. And unlike traditional workwear that had to be oversized to account for the movement needed, this line offers a closer-to-body fit. We're not mad at it.
Final Thoughts
Super comfortable right out of the package, Carhartt's Full Swing Cryder Work Pant is way more than a gimmick. Right from putting them on, you can feel how they allow great movement and fit without any breaking in. The number and placement of the pockets was a pleasant surprise — a thoughtful touch that marks the difference between hipster appropriation of working-class garb, and legitimate, functional workwear.
"This product was designed and developed with our Carhartt Crew (Carhartt's network of more than 5,000 field-testers). We should have taken pictures of their faces of the people that tried them on—they knew that something was different." —Robyn Ryden, associate consumer insights manager
Once you get home and get out of the quality workwear you found above, slip into something a little more comfortable – like the best sweatpants to help you take a load off.