In a luxury car market that is becoming increasingly flooded with mid-market contenders, how is a premium brand to keep their edge?
Building a yacht is certainly one way to do it.
Over the past few years, we've seen a growing number of luxury car manufacturers forming partnerships with custom boat designers. These duos are considered to be "brand power couples," and with good reason. They share a lot in common: clientele with deep pockets and high standards, an affinity for exclusive and top-quality materials, and a reputation staked on beauty, innovation and exclusivity.
Because of all this, says Stewart Walpole, editor of Boat International, the meeting of the car and boat worlds is pulsing with potential synergy. "Both worlds have to constantly innovate to incorporate new technologies and attract new audiences. Introducing a whole lot of outside creativity can only help push the boundaries of what's possible, resulting in more choice and innovation for the consumer."
And like any power couple, each player brings its special set of skills to make the partnership more than the sum of its … er, partners.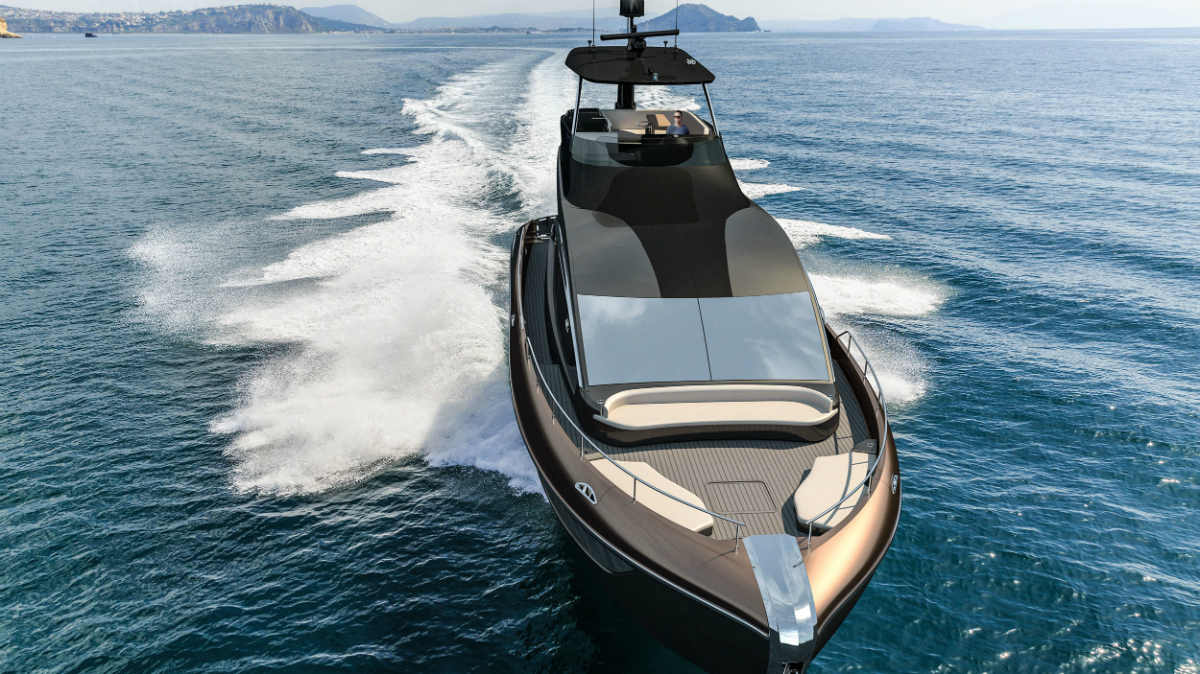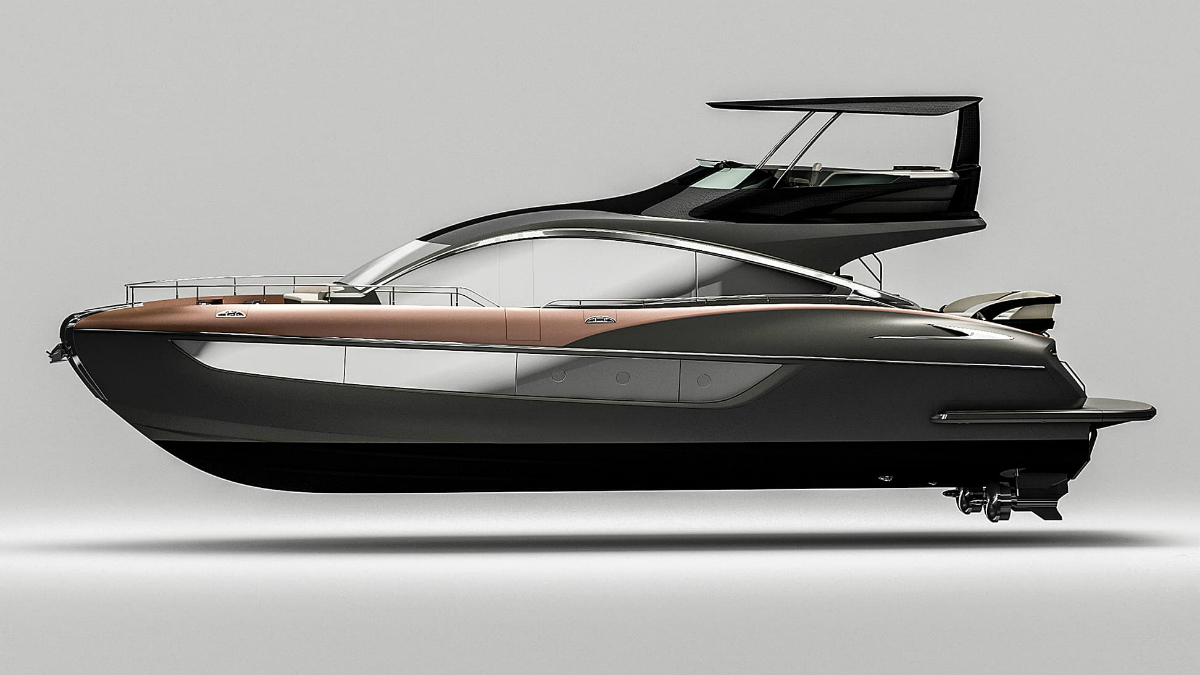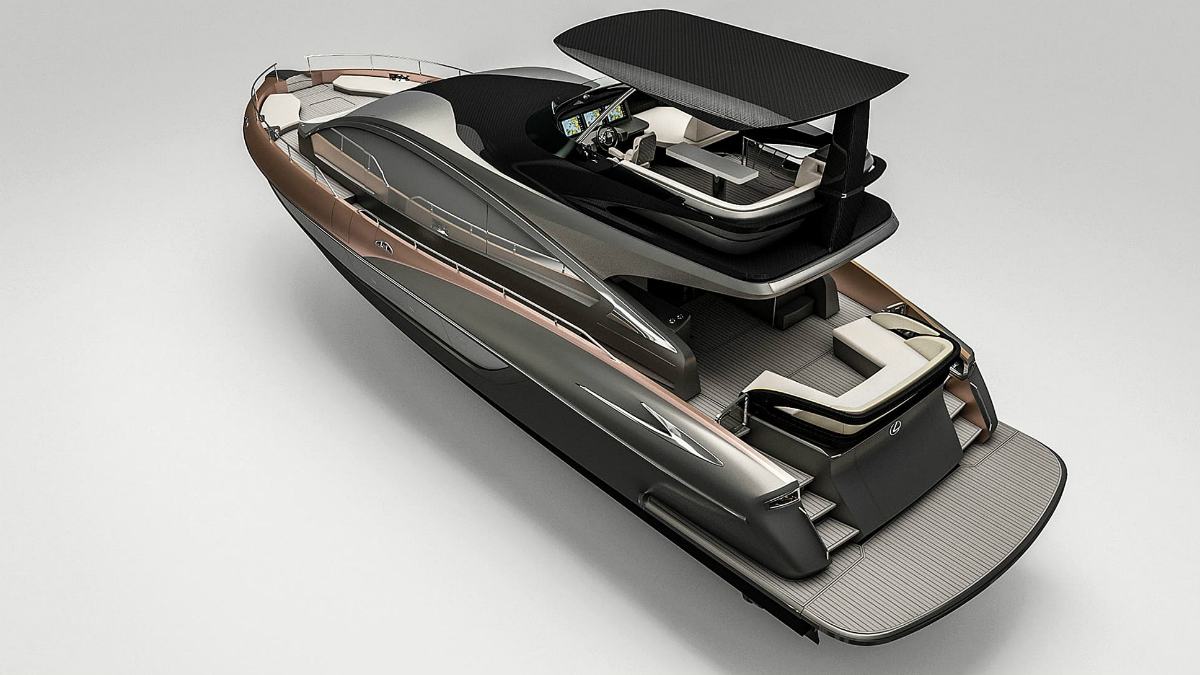 "The automotive industry works faster and more cost-effectively," explains Bogdan Gusarev, marketing manager for yacht builder Dynamiq. "On the other hand, the yachting industry has a long tradition of highly skilled craftsmanship. Combine the two and you have the perfect formula."
Formula for what, you might ask? Well, for one thing, an entry into the yachting world. Long considered the purview of only the oldest "old money" types, the yacht market is essentially leaving the door unlocked for deep-pocketed gearheads to expand their horizons. After all, you can only build so many garages.
A company that has long been associated with the world's finest luxury automobiles is now aiming to enter the luxury yacht market. Lexus, which first unveiled its LS premium sedan in 1989, has partnered with Marquis-Larson Boat Group to take their brand beyond the road by joining Mercedes Benz, Aston Martin, Porsche, and Bugatti in the boatbuilding game.
Arriving in late 2019, the LY 650 is the first-ever Lexus production yacht, joining the ranks of car x yacht collabs. At first glance, one instantly recognizes the sleek lines, shiny black body, and slightly futuristic style as something that belongs in the Lexus family of vehicles. This one just happens to fit fifteen people along with all the ingredients needed for countless martinis (and it travels under America's most famous bridges, not over them).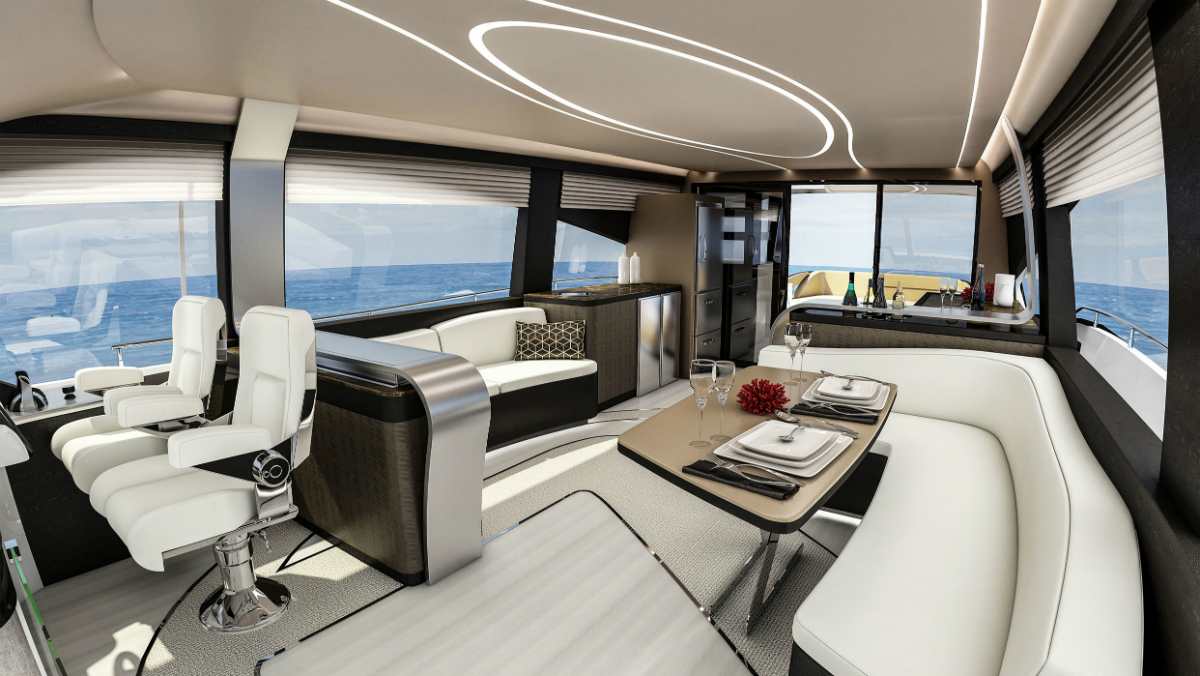 The master craftsmen of Lexus, known as Takumi, are the people responsible for applying the "human touch" to each aspect of the Lexus experience. By merging this intentionality with the manufacturing ethos held by Marquis-Larson Boat Group, the LY 650. will be the latest example of execution meeting obsession for this luxury division of Toyota.
This Lexus of the sea measures 65'5" overall length with an 18'8" beam and 1800 standard horsepower. The premium performance yacht offers three lavish staterooms perfect for an owner and several overnight guests. The elegant main deck, surrounded by windows and featuring sleek curves that call to mind styles found in the company's homeland of Japan, is a perfect place to host a soirée on the sea.
Lexus views the LY 650 as its fourth flagship, alongside the current-generation LS sedan, LC coupe, and LX SUV. In photos, the company has shared of the yacht racing through the water and one can't help but picture James Bond behind the wheel as he outruns an evil Russian.
Refined, sleek and elegant, this yacht exemplifies a brand that has come to be known for its excellence and attention to detail.
Editors' Recommendations