Fall is boot season. If you beg to differ in our assessment of this plain fact, then you must live in the Southwest and you can stop reading right now.
For everyone else in the U.S. who lives in a place where there are four distinct seasons and two that require sturdy, warm, and practical footwear, there's a new pair of boots on the block from English footwear-maker Clarks and American-woolens maker Pendleton Woolen Mills, and they have just the right amount of color and spice to stand-out (and brighten up) any gray-skied fall day.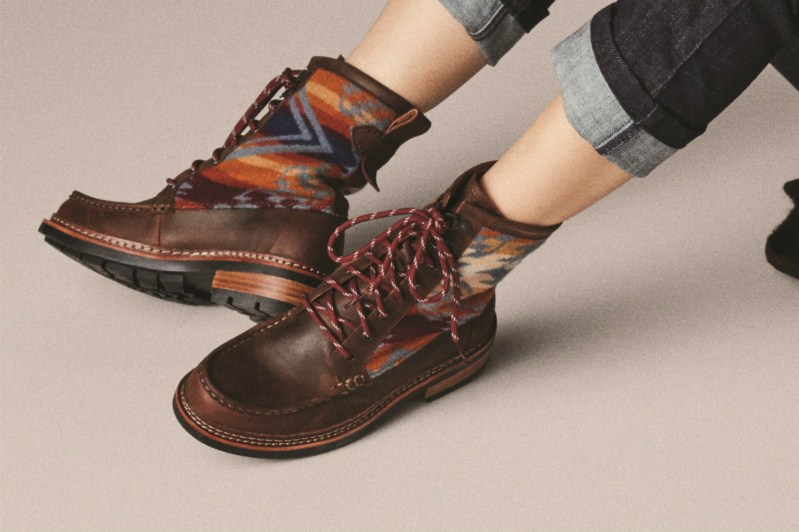 For the Ottawa Peak Boot, the two brands teamed up to meld Clarks' supple leather uppers with a colorful panel insert made from Pendleton wool. The easily identifiable patterning of the Pendleton wool combined with the moccasin stitching and heavy heel make for a boot that is as at home on the wild western deserts of Eastern Oregon where Pendleton Woolen Mills is based as it is in a bar down on Fourth Street. The Ottawa comes in two colorways: a dark tan, which features rich, chocolately leather and an orange-blue-yellow-red combination Pendleton design, and dark gray, with its matte gray leather upper and a more sedate burgundy-gray-red patterning.
But what good is a fall boot if you can't walk over wet leaves without slipping? The Ottawa Boot won't let you down with its cleated rubber sole and the aforementioned chunky heel for digging into soft ground or mud. When its time to head home and take these them off, there are heel loop tabs on each boot for easy removal to get you to that post-boot-peel-off bliss.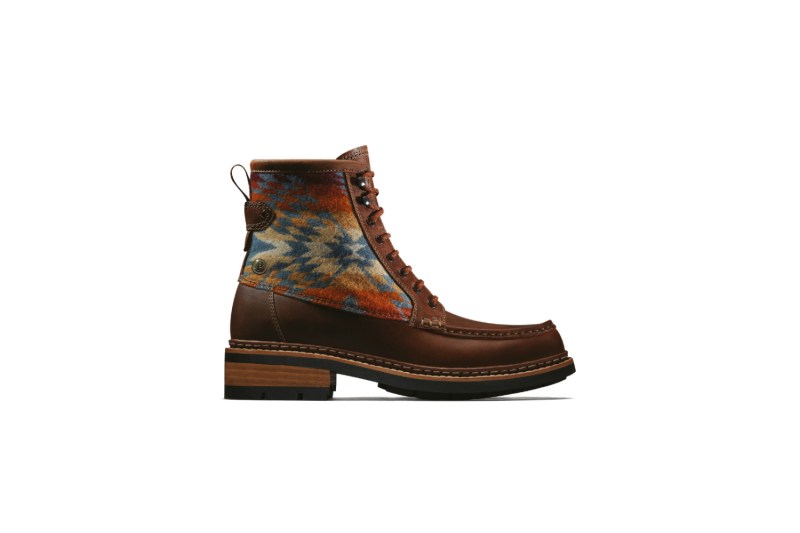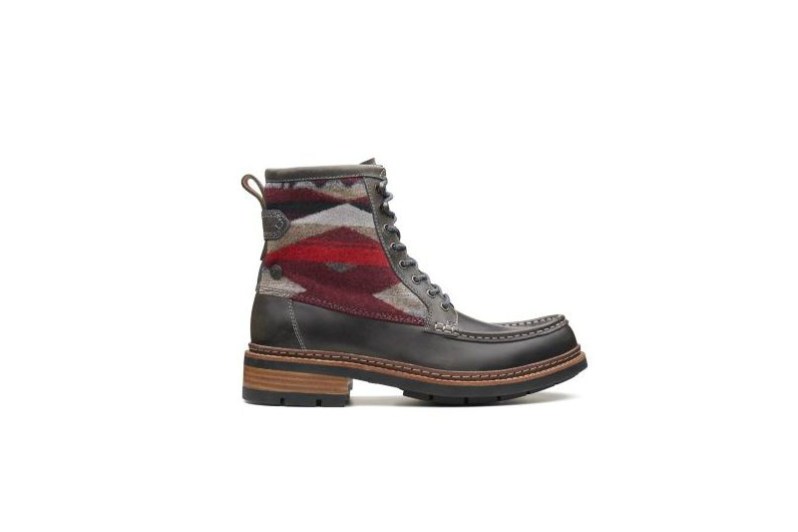 For other recent boot collabs, check out Patagonia and Danner Boots' Foot Tractor Wading Boot built specifically for fishing or take a gander at Wolverine and Mike Rowe's 1000 Mile Boot collab that benefits American workers. For a more general look at fall boots with styles to suit anyone, see our favorite boots for fall here.
Editors' Recommendations