The colder months make it easy to cancel plans, brew coffee or hot chocolate, and curl up on the couch to watch an entire season of your favorite show. However, we're not built to stay inside and hibernate for the duration of the winter, which means you need to bundle up and brave the cold. Of course, when going outside in the cold, covering your head is a must.
The beanie is a brimless hat that covers the entire head down over the ears and stops just above the eyebrows. They are usually on the casual side, but when trying to stay warm, it is more about function than fashion. However, that doesn't mean you have to shirk sharp-looking beanies altogether. Here are a handful of luxurious and attractive options to keep your noggin warm.
Patagonia Brodeo Beanie
If you have ever visited the Pacific Northwest, or the top of any mountain, then the brand Patagonia needs little to no introduction. This beanie is made from luxurious recycled wool and lightweight yet tough nylon, making it perfect for shoveling the front drive and summiting the tallest mountains in the world. Next time you are in Portland, check out the nearest REI, and you will find Patagonia in every section and, hopefully, this beanie.
State and Liberty Merino Wool Winter Hat
Friends Steven Fisher and Lee Moffie had a hard time finding dress shirts to fit their athletic frames. After spending a lot of money on custom shirts and tailoring, they decided to fix the problem themselves and create their own brand. State and Liberty is the result. Of course, they branched out and ended up with this stellar beanie made of a soft, stretchy, and breathable acrylic-wool fabric blend. While this is perfect for any of your casual outfits, it also looks great with more formal overcoats.
State and Liberty Merino Wool Winter Hat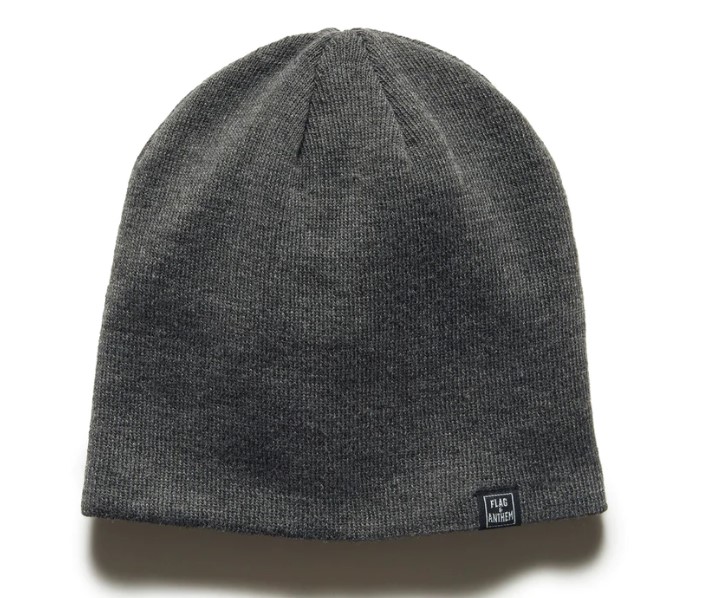 Flag and Anthem Elkton Beanie
Striving to create a mix between the cheap and disposable and the luxurious and out of reach, the folks over and Flag & Anthem have done an incredible job at creating a brand that is for everyone. Quality materials and an attention to detail created a classic aesthetic harkening back to the rugged outdoorsman. They continued that tradition with this machine-washable beanie that will keep you warm and stylish while you're splitting wood.
Flag and Anthem Elkton Beanie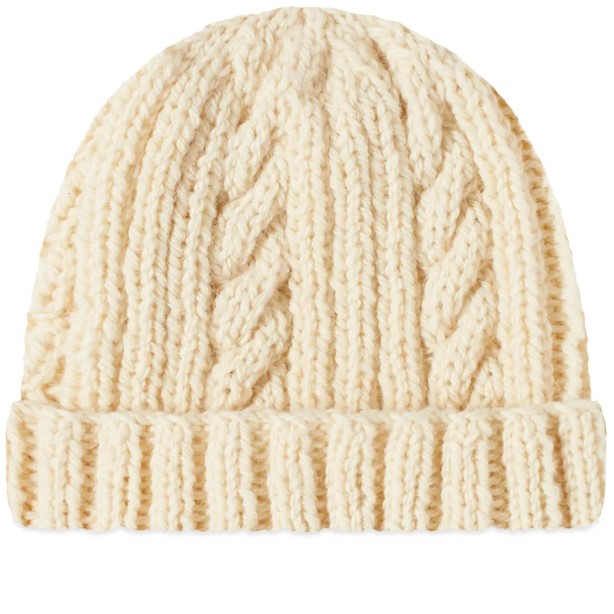 Inverallan Aran Hat
Here's the thing, luxury and attention to detail are what make garments one-of-a-kind. This beanie from Inverallan is the definition of one-of-a-kind. This family-run Scottish company has been handcrafting knitwear for the last half-decade. Each one of these hats takes up to nine hours to create in the classic cable-knit style. Picking up one of these beanies ensures that you will have a piece of Scottish knitwear that no one else will have.
Handvaerk Alpaca Beanie
There are dozens upon dozens of brands that want you to buy as many garments as possible. Of course, that is how they make their money, right? However, Handvaerk believes that we don't need more clothing but better clothing. They believe in simple basics that provide comfort and sustainability, all while simplifying getting dressed every morning. Basics that are anything but. This alpaca beanie is the only hat you will ever need, and its soft fabric lets you forget you are even wearing it, making it feel anything but basic.
Whether you are traversing the busy and frozen streets of New York or Chicago, exploring the wilderness in the Pacific Northwest, or simply trying to make it from your car to the grocery store without freezing, these hats are perfect for you. Do your scalp, ears, and forehead a favor and pick up one of these options for yourself and make getting off the couch more enjoyable this season.
Editors' Recommendations