A casual watch is the kind of timepiece that pairs excellently with all your outfits -- it's the kind of accessory that becomes so trusted that, without even thinking, you reach to put it on every morning. Most casual watches serve function over fashion. They are rugged but still stylish. Generally, an excellent casual watch's characteristics will separate it from higher-end watches.
The first is that a casual watch typically works better as an automatic versus a mechanical -- they're meant to take some beatings, after all. Second, they shouldn't be considered luxury items. A snakeskin watch strap and a gaudy twenty-thousand dollar wrist weight won't work. At the end of the day, a casual watch will serve some good looks, but it'll mainly function as a tool for your hobbies and your off time. Here are some of the best casual watches that won't break the bank.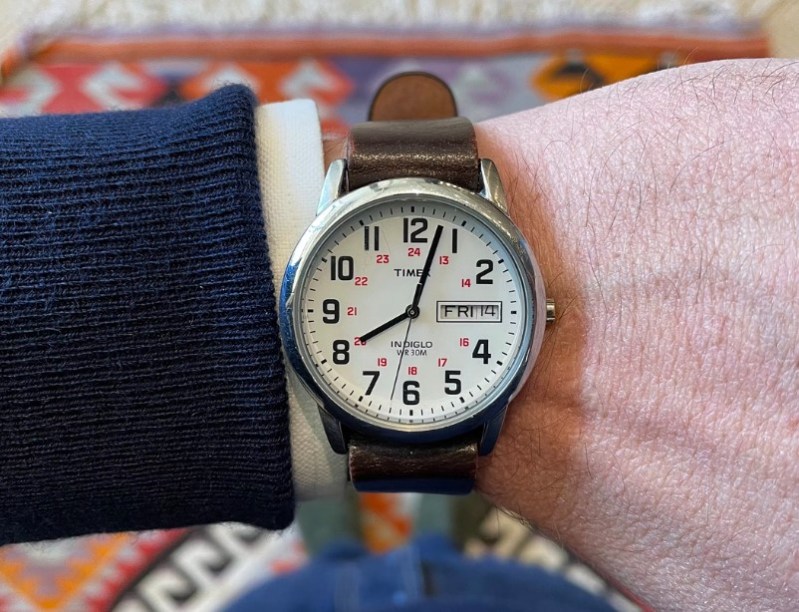 Timex Easy Reader Leather Strap 38mm Watch
This blissfully affordable and simple watch takes you all the way back to its classic 60s advertising, "It takes a licking and keeps on ticking." Reminiscent of the style of watch your grandfather wore while reading The Stoics in his study, this Timex is a timeless piece with easy-to-read numerals.
Timex Easy Reader Leather Strap 38mm Watch
Luminox Navy Seal 3000 EVO
Luminox had one goal in 1994. Ask Navy Seals what they needed and wanted from a watch, and then give them the best one ever made for the frogmen. The result is the 3000 EVO series. Water resistant up to 200 meters and the only watch every officially licensed by the US Navy, it can handle whatever your off day includes.
Luminox Navy Seal 3000 EVO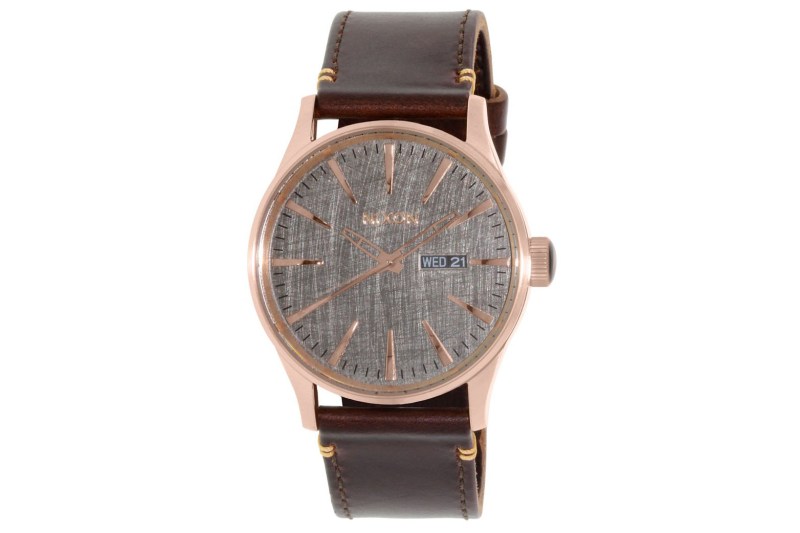 Nixon Sentry Watch
Nixon watch wearers are loyal to the brand, and rightfully so. Their timepieces are excellent at invoking a relaxed, laid-back feel to a modern wardrobe and can be worn with everything from a suit to casual wear. This Sentry timepiece features fresh leather and a waterproof rating of 100 meters.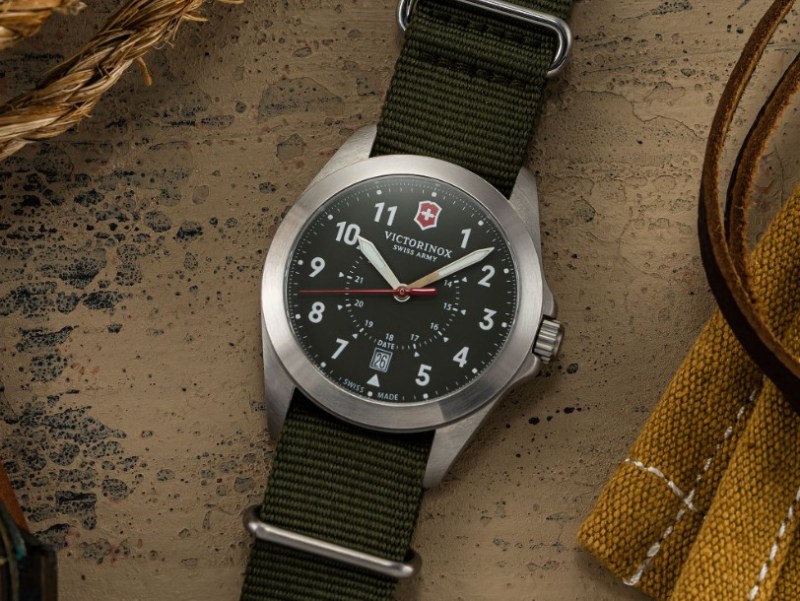 Victorinox Swiss Army Heritage
When you aren't in a suit, your casual outfits show your personality and your desire to cut loose and unwind. If you are setting out for the great horizon in front of you or standing in the backyard while your kid celebrates their eighth birthday, a good field watch will smarten your day. Like any good explorer, you are always prepared with your Swiss Army Knife, and MacGyver would be proud of you. Victorinox added to their products of great Swiss Army Knives with this Swiss Army Heritage that keeps you looking just as great as you are operating.
Victorinox Swiss Army Heritage
Fossil Men's Minimalist Stainless Steel Slim
Another excellent watch that won't break the bank, Fossil is known for producing durable pieces with subtle -- yet tasteful -- designs. The Minimalist sports a 44MM case size and is water-resistant to 30 meters. No muss, no fuss, no frills, nothing to distract you from your day off.
Fossil Men's Minimalist Stainless Steel Slim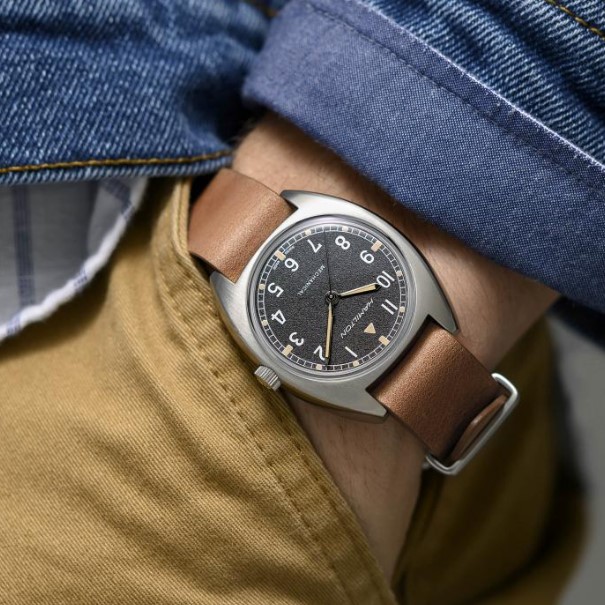 Hamilton Khaki Aviation Pilot Pioneer Mechanical
While you are out exploring the world, you may be like many explorers and look to the sky for your next day off adventure. While this Hamilton watch may be able to work with a suit, it is going to fare best with a leather bomber and jeans. Maybe even in a cockpit. The Pilot Pioneer is a reinvention and a throwback to the original model created for the British Royal Navy in 1973. If it is good enough for the fighters of the sky, it would work well for your casual lifestyle.
Hamilton Khaki Aviation Pilot Pioneer Mechanical
CITIZEN Promaster Diver BN015
From the heights of the wonders of flight to the depths of the mysteries in the ocean, casual watches are ready to accompany all of your exploits. Whether your day off sees you exploring the deepest parts of the sea, lazily floating down a river, or lounging by the pool, Citizen has the perfect dive watch to go with whatever you wear.
CITIZEN Promaster Diver BN015
There you have it, a collection of watches that will never let you down when relaxing in the most casual moments in your life. On your next day off, ditch the suit and tie or the business casual look and go for something a little more adventurous. And while you're at it, grab yourself a watch that can keep up with you and leave the world behind.
Editors' Recommendations