What do Silicon Valley founders, Woody Harrelson, President Obama, and your mom have in common? They're all devoted to Allbirds, the cute, comfy sneakers made from super sustainable materials like eucalyptus fiber and merino wool. Since they debuted, they've become a darling of the social media age and their popularity is well-deserved.
In September, Allbirds upped its sustainability cred with the debut of a new collection of sneaks. Produced in collaboration with Just Water, another leading B-Corp with an emphasis on sustainability, every purchase of these new kicks supports Earth Alliance's Amazon Forest Fund. And we're not just talking a little off the top. Allbirds is sending 100% of the proceeds to rebuild the Brazilian rainforest decimated by recent wildfires.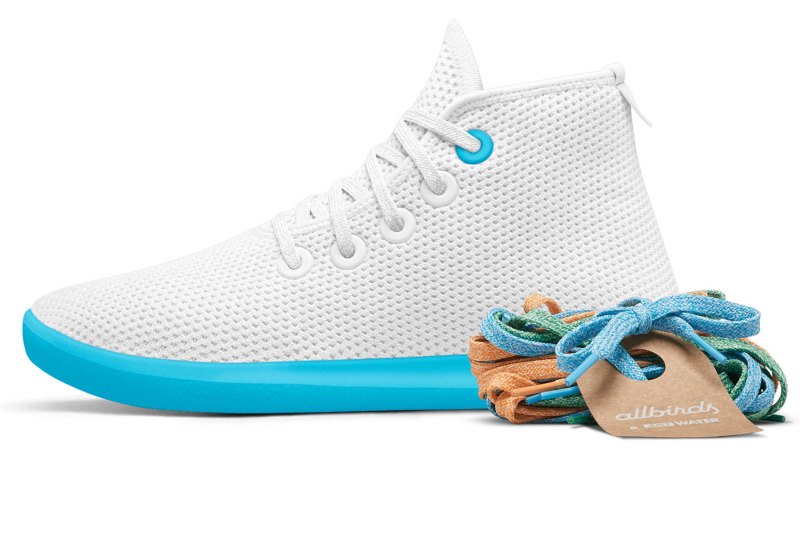 True to form, the new Allbirds x Just collection features an innovative mix of naturally derived materials with a low carbon footprint, along with the subtle good looks and eye-rolling comfort Allbirds is known for. Light, breezy, and squishy soft in the sole, these tree-based sneaks are built from natural materials that require way less water than the usual suspects in apparel manufacture. With ultra-soft exteriors made from eucalyptus and bouncy soles made from sugarcane (both of which rely on rainfall, rather than irrigation), plus laces made from recycled plastic and even packaging made from 90% recycled cardboard, the Allbirds x Just collection is a sappy sweet love song to Mother Nature. One that you can wear on your feet. And it comes in a new colorway (our fave), white with a pop of electric cyan, in both Allbirds profiles: low-profile Tree Runners and high-top Tree Toppers.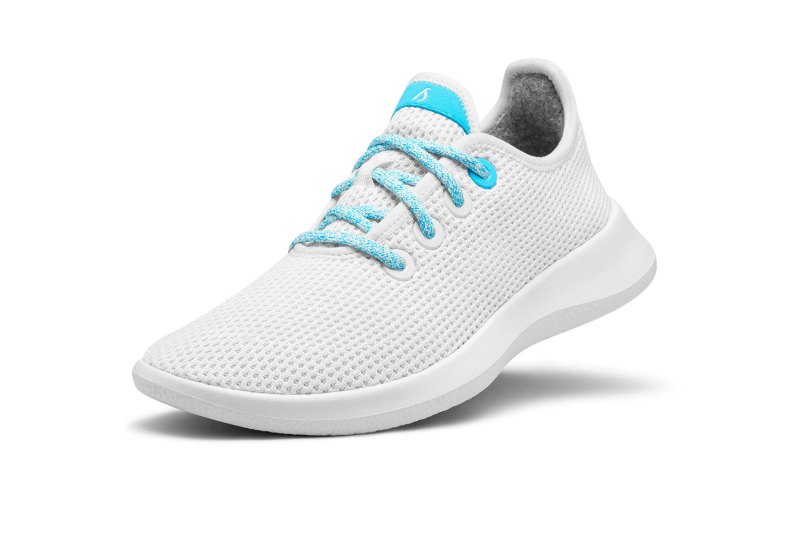 Best of all, while you're steezing around town in your fly new kicks, you can feel good about doing a little good for the planet. By purchasing a pair of Allbirds x Just sneakers, you're providing critical funding to the "lungs of the planet," as the Amazon rainforest is often known. Funds from your donation are distributed by Earth Alliance directly to indigenous communities and other local organizations working to combat wildfires, protect indigenous lands, and provide relief to the communities impacted by the fires. (Not that it matters, but you'll also be joining company with luminaries like Leonardo DiCaprio and Will Smith, who are part owners of Allbirds and Just respectively.)
Speaking of Mr. Smith, he had some eloquent words on the matter:
"There is only one Mother Earth, and it's on us to protect her. The Brazilian Amazon, our largest carbon sink, has now been burning for a month. We source JUST sugarcane caps from Brazil, so this hits especially close to home. Collaborating with businesses who are creating innovative, sustainable solutions are the key to our future, and it's important that we support those brands who give back more than they take."
The Allbirds x Just Tree Runner ($95) and Tree Topper ($115) are available now online.
Editors' Recommendations