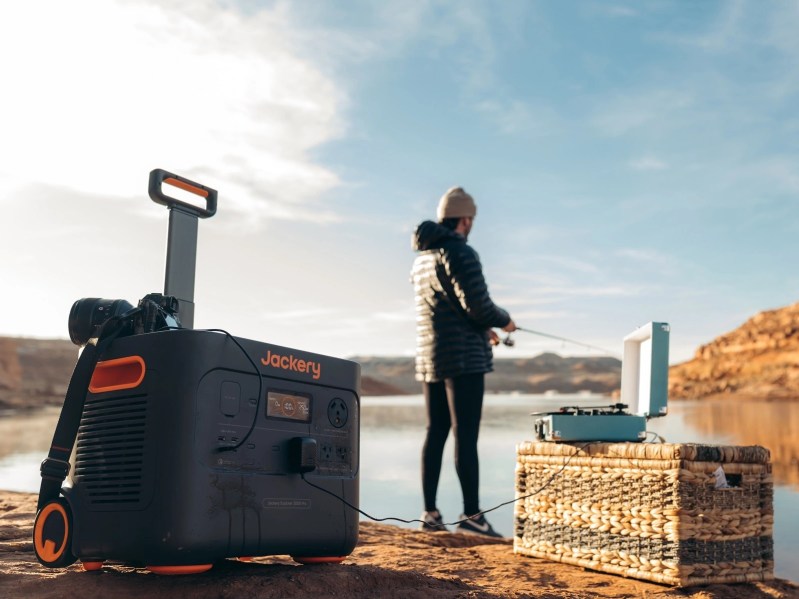 This content was produced in partnership with Jackery.
Earth Day is a time for considering our general impact on the surrounding environment. How are we negatively affecting our planet? Could we reduce power consumption and waste to improve sustainability and go "green" as so often claimed? Maybe not entirely, but it is possible to achieve sustainable and reliable power, when you need it, for living off grid, traveling on the road, or during emergencies and outages. That's precisely what Jackery's high-end Solar Generator Pro Family offers, which is a series of power-centric devices that were originally unveiled at CES 2023, back in January.
Lovingly crafted after years of research and development in solar energy and portable power generation, Jackery's Solar Generator Pro Family consists of the 3000 Pro and 1500 Pro — older models such as the SG 1000 Pro and SG 2000 Pro too — offering sustainable energy with zero emissions. The prevailing feature is that they're capable of ultra-solar-charging, achieving an optimal charging speed of 1.8-hours, charging to full in that time through solar energy alone. Let's take a closer look at what makes them so special, and why sustainable, portable power is one of the best ways to go.
Go Green, Go Sustainable, Unlock Freedom
Demonstrating support for environmental protection — in line with the ultimate mission of Earth Day — Jackery's latest products both utilize and help generate renewable energy, removing dependence on traditional power. For instance, Jackery's Solar Generator 3000 Pro boasts a 3024 watt-hour capacity and 3000-watt output, ideal for RV getaways and off-grid use. Ultra-fast solar charging means the entire system can charge to full, with the right panels, in 3 to 4 hours, or even faster, in 2.4 hours with traditional power via wall outlets. That's thanks to the Solar Generator Pro's efficient use of power, and industry-leading solar conversion efficiency at up to 25%. The option to connect solar panels, means you can recharge Jackery's solar generators just about anywhere.
Renewable energy is an excellent eco-friendly alternative for power, but it's expensive to set up, especially if you want enough panels to outfit your entire family home. With Jackery's solutions, however, you can access green, sustainable power at an affordable cost, and also in a more manageable format. That's because the Solar Power Generator Pro Family, like the 3000 Pro and 1500 Pro, are portable and lightweight. You can use them at home, anywhere on your property, and away. They have a bevy of ports and outlets built-in, from AC and USB-A, to USB Type-C and standard DC for small appliances and electronics. They're not just for backup power solutions either, you can use them as a go-to to cut down on your regular power consumption, helping you meet your renewable and green Earth Day goals.
Intelligent Battery-Management Meets All-Around Safety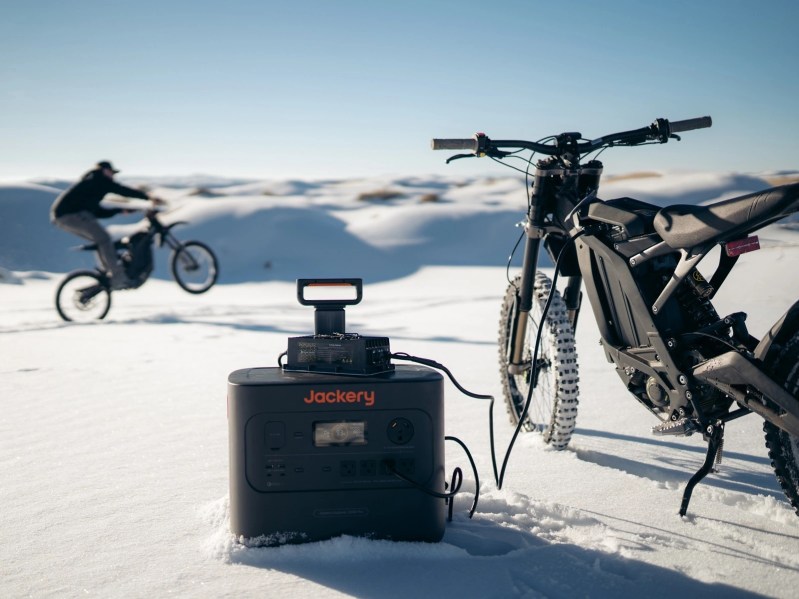 Jackery's solar generators power up to 99% of devices needed for modern living and outdoor life, and they're super quiet while doing so — with a noise rating of 30 to 46 decibels.
Above all, they boast all-around safety with a shock-resistant and fire-retardant design (to UL 94V-0 standards). Moreover, intelligent Battery Management Systems (BMS) protect against unexpected scenarios like over-currents, over-discharges, short currents, overcharging, over voltages, thermal protection, and beyond. A built-in cooling system also supports the internal high-precision chips, and maximum of nine sensors, to achieve optimal heat dissipation and an efficiency of 30%. The added safety gives you peace of mind that the system won't cause issues with your devices, or pose a risk to you and your family's safety – BMS technology keeps everything in optimal working order.
Jackery's Equitable Contributions for Social Good
As part of its sustainability and eco-friendly promise, Jackery has contributed in many ways to the community, environment, and beyond. For example, the company donated solar generators to Hurricane Ian relief in Florida after the major storm, and to Kentucky after a tornado swept through the region.
Jackery has also cooperated with the National Forest Foundation to plant 10,000 trees, as well as the WWF to protect endangered black-footed ferrets. These supporting events definitely show Jackery's dedication and promise to improve the world we live in, beyond what its green products already deliver.
It's also a great time to point out that the 22nd of April is the 54th World Earth Day. As a longstanding advocate with its "solar generators for social good" mission, Jackery officially supports everyone's goal to be more sustainable and less-impactful to the environment overall.
Making Green Energy Accessible Anytime, Anywhere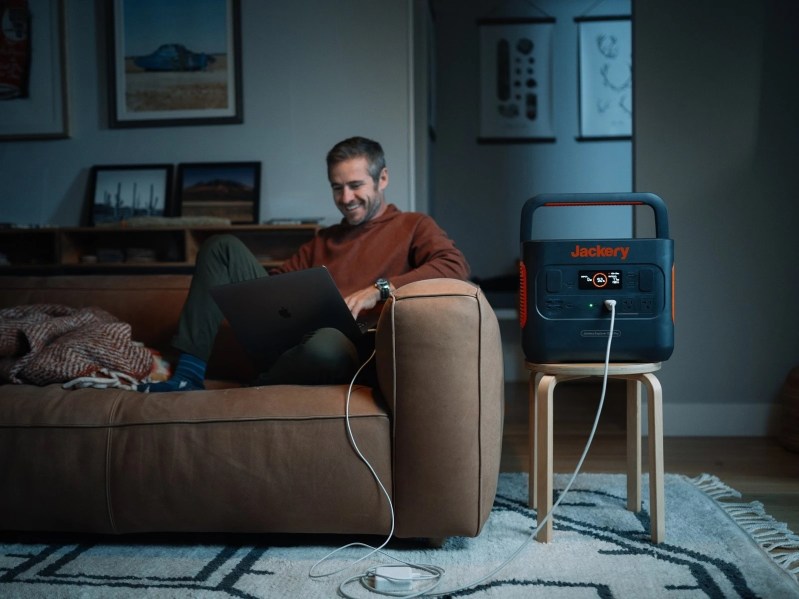 Jackery's devices are built for virtually everyone, but most importantly, the emissions-free usage means they're better for the environment than traditional offerings, and you can charge them using solar panels — tapping into clean, renewable energy.
Expanding on that idea, Jackery offers a wide range of portable power options too, so there's always something that matches your needs or interests. Thanks to their fast-charging capabilities the Jackery 1000 Pro and 1500 Pro are ideal for camping, for instance. The Jackery 2000 Pro and 3000 Pro have increased energy storage capacities, so they're excellent as RV companions or reliable emergency power backups. The 3000 Pro can actually support an entire family for up to two days during an outage on a single full charge — powering lights, food or cooking appliances, electronics, and much more.
Jackery's newest, the 3000 Pro and 1500 Pro, are strong additions to its portable power solutions lineup, offering some advanced features and higher capacities you don't see in the competition. More importantly, they bring a lot of value to those interested in sustainable, eco-friendly power that can be used anywhere, anytime. Couple with the new features, Jackery's latest Solar Generator Pro stations will help redefine what "true portable power" actually means. All of Jackery's products are in line with what Earth Day 2023 stands for, as well. They're clean and sustainable solutions that cut down on the waste we produce and the negative impact we have on our planet.
Editors' Recommendations