It's the time of year for outdoor gatherings, and whether yours take place on the patio or in the back yard, one of the best gas grills makes a great catalyst for coming together. There are a lot of great deals on gas grills taking place right now, making it a good time to impress your social circle by taking on some of the best grill recipes, or even learning to how to grill the steak of your dreams. If you love to grill and gather outside, you can't beat a high-quality gas grill, and the only thing better than a new grill is a great deal on one. We've tracked down today's best gas grill deals, so read onward for more details.
Today's Best Gas Grill Deals
Expert Grill 4-Burner Propane Gas Grill —

$174, was $197

Cuisinart 4-Burner Dual Fuel Gas Grill —

$347, was $397

Everdure FORCE Gas Grill —

$751, was $999
Expert Grill 4-Burner Propane Gas Grill — $174, was $197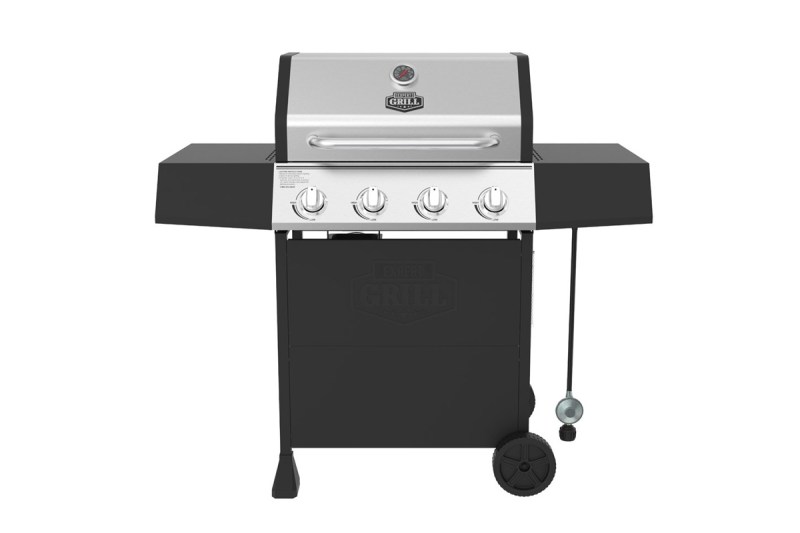 Why Buy
Easy ignition
Four stainless-steel burners
Cast-iron cooking grates
Large cooking space
The Expert Grill four-burner propane gas grill is a great option for anyone looking for convenience in their grilling experience. This grill features a simple push-and-turn ignition system, making firing things up in the backyard quick and easy, and a great option for bringing some of the season's best grill recipes to life.
The Expert Grill propane gas grill has four burners, allowing it to reach 48,000 BTUs of heating energy for quick, controlled heating, and each stainless-steel burner is independently controlled. This makes for a more efficient use of your grilling surface, as you can keep different foods cooking at different heat levels. The grill has 619 square inches of total cooking space, which is enough room to fit up to 25 hamburgers at once, and the grates are made of high-quality cast iron.
The lid and grill itself are also high quality, as the stainless steel offers superior durability, keeping you up and grilling for seasons to come. This propane gas grill from Expert Grill enables you to cook like a pro when you're using it, and look like a pro when it's tucked away on the patio, as it takes up minimal space and moves around easily.
Cuisinart 4-Burner Dual Fuel Gas Grill — $347, was $397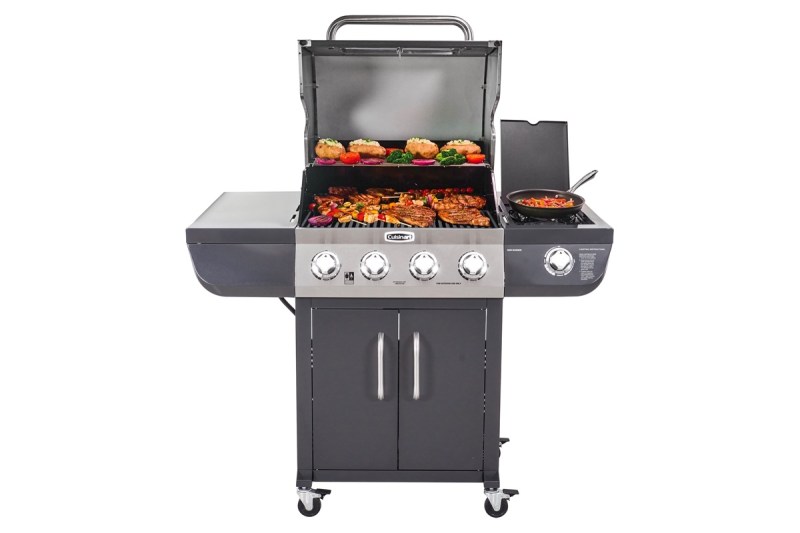 Why Buy
High-end burner ignition
Ceramic-coated burners
Huge cooking area
Appliance-grade viewing window
The Cuisinart Four-Burner Dual Fuel Gas Grill brings a premium level of grilling to your backyard, and like all of the best gas grills, it makes cooking outside easy, convenient, and fun. The grill offers a large cooking area for accommodating multiple burgers and can even cook entire chickens, and whomever you may be grilling with this summer, this grill is a great option.
In addition to its great cooking capabilities, the Cuisinart Four-Burner Dual Gas Grill has some high-end features that are hard to pass up. These include an independent burner ignition, which allows you to fire up as many or as few burners as you see fit for your current cooking endeavor. A double wall insulated lid and firebox with temperature gauge are also premium features of this Cuisinart gas grill, as are stainless-steel heat tents and a removable grease tray and cup.
The Cusinart Four-Burner Dual Gas Grill also features a warming rack and four ceramic-coated burners that combine to produce 42,000 BTUs of heat energy quickly and easily, so you won't be waiting around to start getting food on the grill. An appliance-grade viewing window allows you to easily monitor food as it cooks without losing heat. You also get dual fuel valves with this grill, which allow it to be powered by either propane or natural gas.
Everdure FORCE Gas Grill — $751, was $999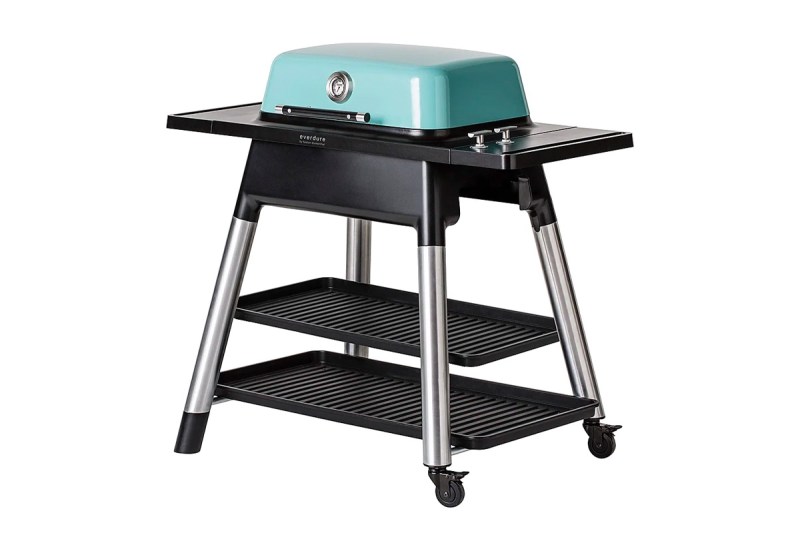 Why Buy
Fast ignition and grilling
Modern design
Easy to cook on, easy to clean
Will never rust
The Everdure FORCE gas grill by Heston Blumenthal is a stylish and unique grilling option for your patio. With its fast-ignition technology, the grill will be ready to cook in just five minutes, making impromptu grilling sessions a reality. The grill features two burners that evenly heat 388 square inches of grill surface, generating 22,000 BTUs of grilling power with enamel-coated cast-iron flat plates.
The grill also features a unique, modern design, something not often talked about when it comes to grills. The clean design will look great on the patio, but it also brings some nice practicalities to your grilling experience. A removable three-tiered stand allows for a comfortable grilling experience, as it lets you to adjust the height of the grill. Lockable wheels make it portable for parties and picnics, and even put the Everdure FORCE gas grill among the best tailgating gear.
The grill is easy to cook on, as integrated flame tamers prevent flareups, and prevent the propane burner ports from clogging. Double storage trays provide room for your grill accessories, and the grill is a breeze to clean when you're finished grilling for the day. It has a die-cast aluminum body that will never rust, and is as easy to clean as it gets for an outdoor gas grill.
Editors' Recommendations