This content was produced in partnership with BLUETTI.
The Easter Bunny is coming, and that means lots of fun and lots of eggs to find. Okay, so maybe that whole thing stops when you grow up and become an adult, but it doesn't have to. What if you could hunt for eggs, metaphorically speaking, but those eggs are fantastic deals on some really useful items? Well, that's what's going on over at BLUETTI's site, starting April 7th and running through April 18th. You can stock up on portable power and sustainable energy gear for a whole lot less, and we do mean less. For example, the EB3A portable power station and PV120 solar panel bundle is $523, when it's normally $618, so you're saving $139. Alternatively, BLUETTI's AC500 solar generator and B300S extra battery bundle is just $4,799, down from $5,099, saving you a whopping $300. Those are just a couple of the deals available, and you can shop the rest during BLUETTI's Easter Sale, accessible below.
Just in Time for Easter, to Maximize Your Power Savings, and a Positive Environmental Impact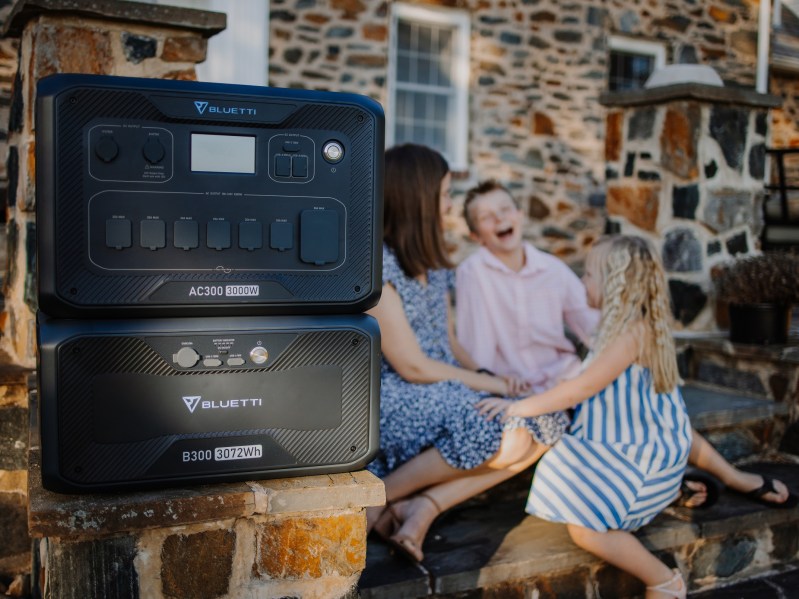 Since Easter is a time of renewal and growth, this sale is well-timed, as there are many environmental benefits to using portable power over other sources. Investing in one of these systems has the bonus of reducing your reliance on traditional power and fossil fuels. You can also recharge many of the systems using renewable energy like solar.
Energy independence is another important benefit of swapping to portable power and renewable sources. You are no longer dependent or reliant on traditional energy solutions, especially during an outage or service issue. You can instead swap to the backup power, which could effectively power your entire home for a few days. By investing in a BLUETTI power station, you can take control of your energy usage and help improve our future.
Moreover, because Easter is a holiday time, often spent with family, and during the warmer months of the year, you tend to use more power, whether for entertainment, climate control, or travel. Power stations help secure your home and family, ensuring you have the power you need, when you need it, emergency or not.
Ultimate Power Savings
This sale is pretty massive, not just in terms of prices — you can save up to $1,000 on select bundles — but also because there's a lot discounted. We couldn't possibly cover every system or every item, so it's probably best if you take a look for yourself, eventually.
That said, now is the perfect time to build a decent collection of BLUETTI gear and sustainable power options ahead of storm season. That way, when a big outage or major event hits, you'll be prepared. Of course, there's another way to look at it too. You'll be gaining access to reliable and cheap power, something that's in high demand these days.
Here are our top picks for what's currently on sale:
Considering the timeline, you won't have that long to save so don't wait around if you're interested in grabbing something for a discount. BLUETTI's Easter Sale will be live from April 7 until April 18, so you have just over a week to save. The big takeaway here is that BLUETTI offers a range of portable power and sustainable energy options to match whatever your needs are. If you're going off-grid or taking a road trip, there are stations for you. If you need a home backup system for your entire family and abode, there's a system for you. If you just want a lightweight power option to lug around your yard or on quick trips, they have you covered there too. And pretty much all of those options are discounted as part of BLUETTI's Easter Sale, so what are you dawdling for? Don't waste any more time and check it out.
Editors' Recommendations