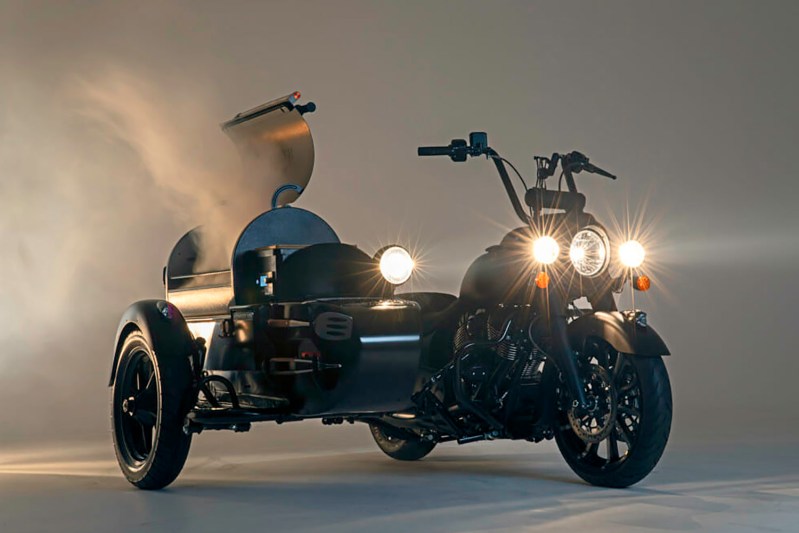 Grilling is awesome. Riding is awesome. Grilling while riding, however, is usually unwise. At best, it's probably illegal. More than likely, it'll lead to a fiery wreck, a trip to the hospital, and a bunch of wasted meat. One legendary builder is throwing caution to the smoke-filled wind anyway with a custom bike unlike any other.
Legendary builder Thor Drake — a motorcycle customizer name if ever there was one — had a dream. He was looking for a way to combine his love of two-wheelers with his passion for grilling. Drake worked closely with the folks at both Indian Motorcycle and Traeger Grills on a one-of-a-kind collaboration that the world never knew it needed.
From afar, the Indian x Traeger build from See See Motor Coffee Co looks like most any other high-end custom bike with a sweet looking sidecar. The matte black finish and muted accents only add to its stealth factor. Closer inspection reveals the traditional lines of an Indian Springfield Dark Horse custom mounted to a Traeger Ironwood 885 wood pellet grill. Drake even thought to include custom mounts for grilling utensils and additional wood pellets to boot.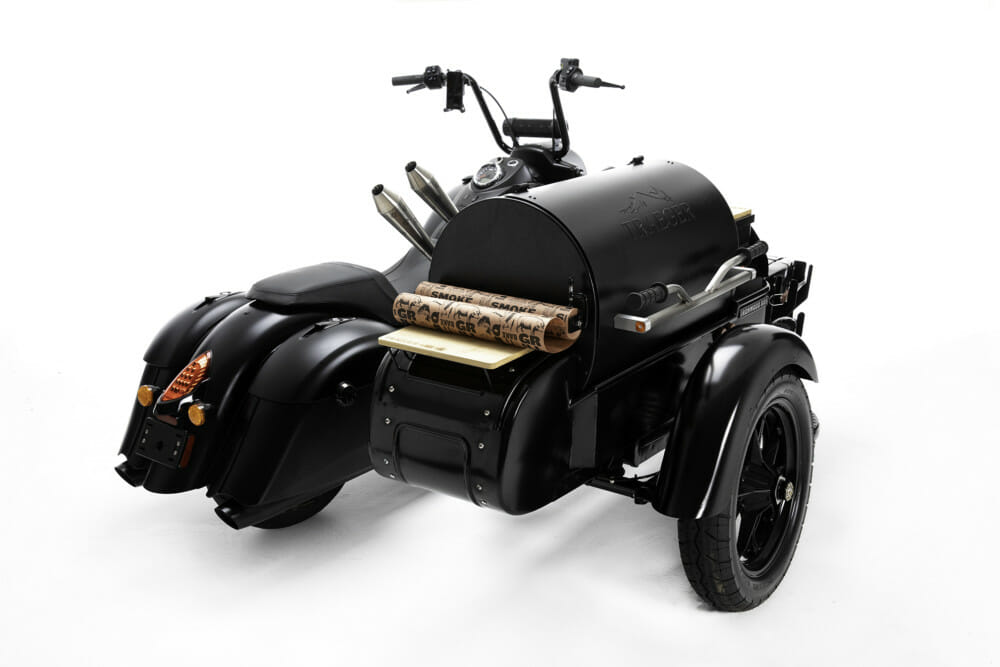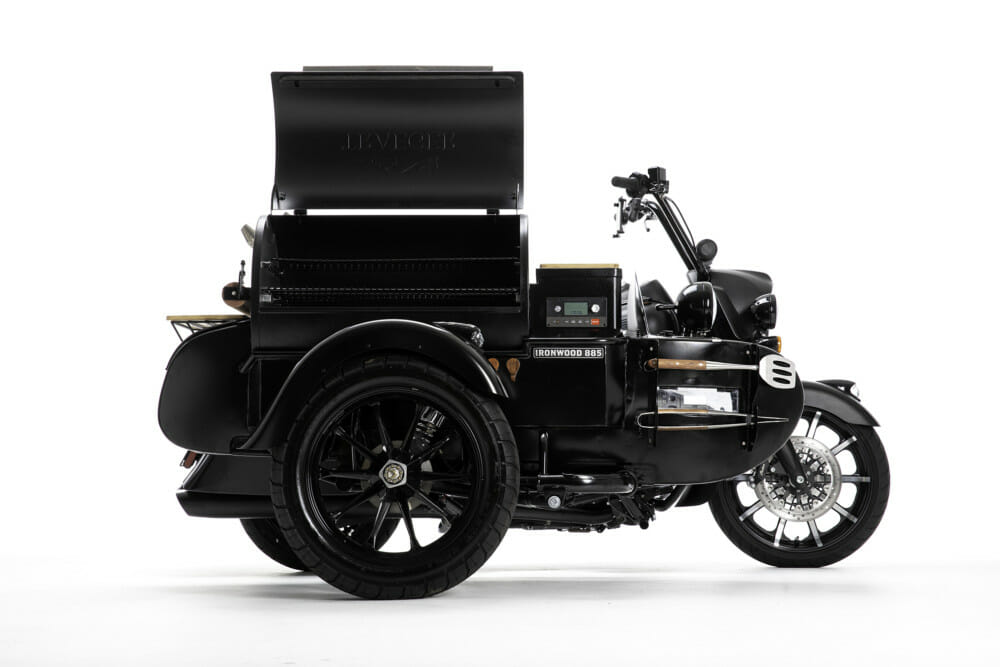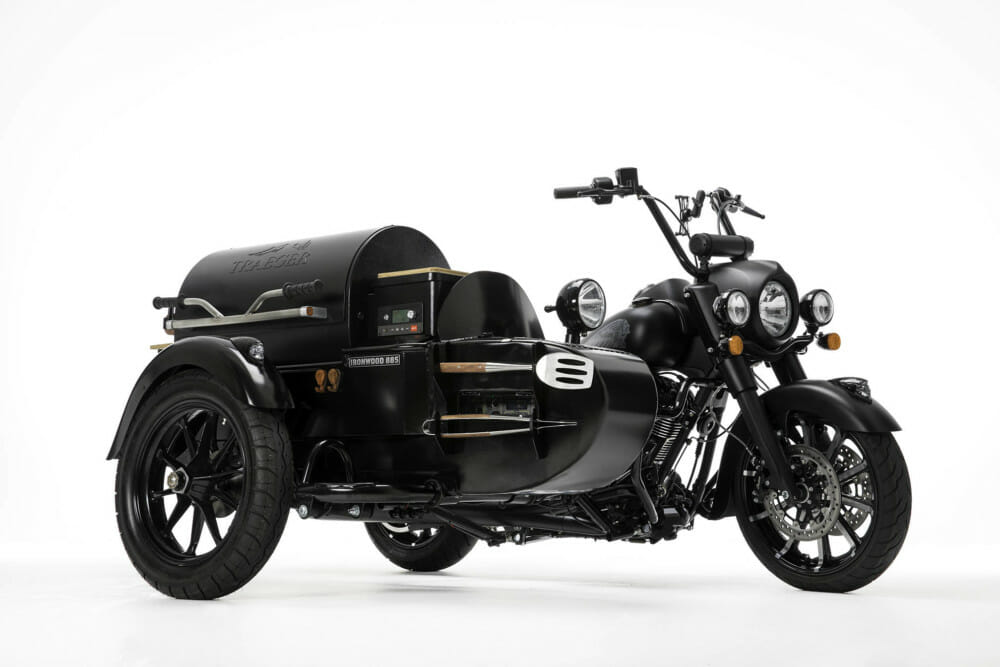 The two companies are renowned for crafting some of the most iconic, American-made products in their industries. Indian's stock Dark Horse is powered by a Thunder Stroke 111cc V-twin riding on an aggressive, 19-inch, 10-spoke front wheel with blacked-out finishes throughout. The Traeger Ironwood boasts a stainless steel construction with the latest in grill tech, including double side-wall insulation and a digital controller with Wi-Fi connectivity (seriously) to wirelessly keep tabs on your food from your smartphone. Frankenstein-ing the two together was such an obvious stroke of genius, it's a wonder no one thought of it before.
The Indian x Traeger motorcycle concept debuted last week at the annual Sturgis Motorcycle Rally. For obvious reasons, it will not be available for sale. With enough time, money, and metalwork know-how, nothing is stopping you from handcrafting your own, but our lawyers would like us to advise you not to do that, however. When the project devolves into a fireball, don't say we didn't warn you. If a BBQ grill motorcycle is a little too exciting, check out our comprehensive guide to just about every other type of bike available.
Editors' Recommendations