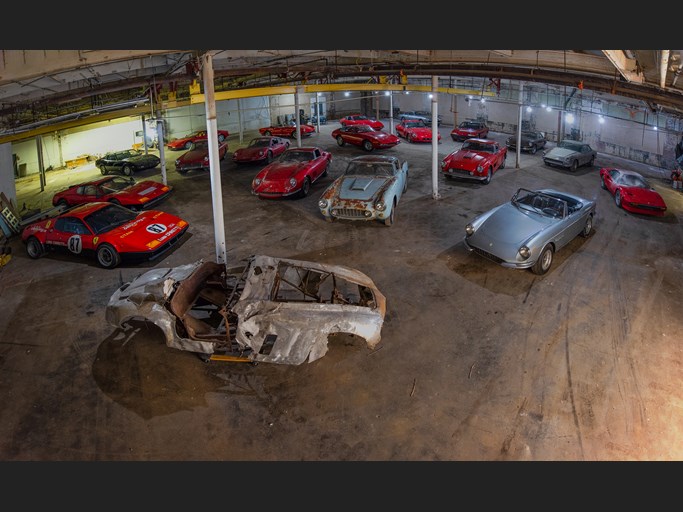 Buried treasure is something we all wish, hope, and search for. It's why we watch pawn shop shows, pick through garage sales, and scour the beach with metal detectors from sun up to sun down. And while actually finding that hidden gem can be as elusive as seeing a shooting star or finding a four-leaf clover, we sometimes find the proverbial motherload. Although it may seem a crazy notion that a Ferrari could be considered 'buried treasure', this is exactly what happened in a warehouse in Indiana when a stable full of Ferraris was found untouched since 2004 and is now set to be auctioned off on August 17, 2023.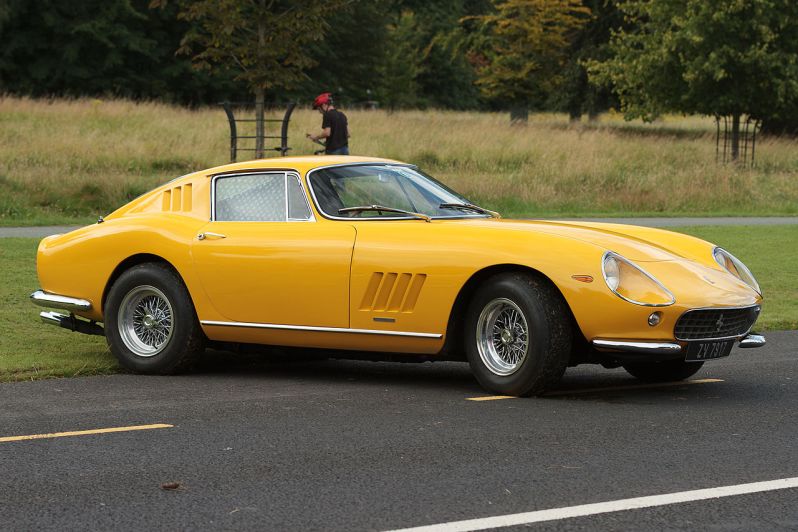 A Ferrari collector's dream come true
As with most things that get lost to time, a series of bizarre events lead up to their disappearance. The collection was first stored in a barn in Florida in 1990 and then left untouched until 2004, when Hurricane Charley decided to create chaos all along the Floridian coast. That mayhem destroyed the Ferraris' home, uncovering the collection and damaging some of the cars in the process.
From there, the set of twenty stallions was herded into a warehouse where they were parked in Speedway, Indiana. Ironically, the weatherproof facility where these Ferraris lay motionless for nearly two decades is directly across from the Indianapolis Motor Speedway.
While technically not completely unknown to the entire world, in a press release from RM Sotheby's, CEO Rob Myers says, "While a select group of Ferrari collectors knew about the existence of these extraordinary cars, the rest of the world remained unaware. This represents a once-in-a-lifetime opportunity for enthusiasts to acquire these iconic Ferraris, some of which have participated in renowned races."
Dubbed The Lost & Found Collection, this group of proud ponies aren't just your run-of-the-mill Ferraris (if there is such a thing). Some of these cars have profound and rich histories that make their value dramatically higher than being an 'average' classic Ferrari.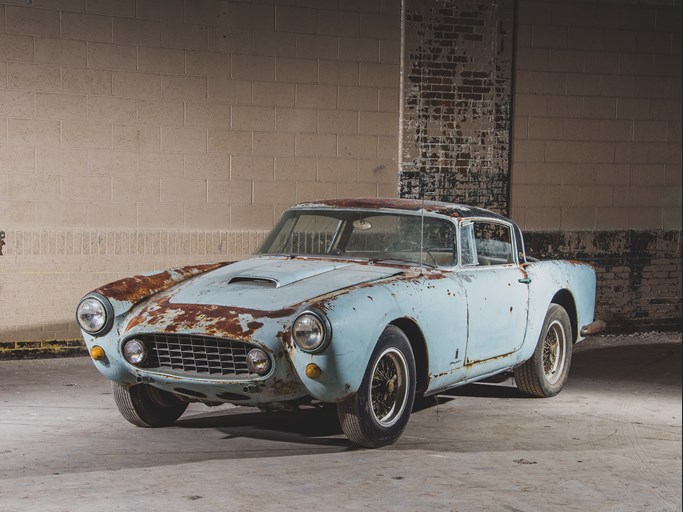 1956 Ferrari 250 GT: A classic car fit for a king
One such car is a 1956 Ferrari 250 GT Coupe Speciale by Pinin Farina. Originally owned by King Mohamed V of Morocco, this numbers-matching V-12 is one of just four ever made with Superamerica-style coachwork. Although it does show a bit of rust on the exterior of its powder blue paint (known as Celeste), RM Sotheby's estimates it could sell for $1,700,000 to $2,300,000 even before any type of restoration.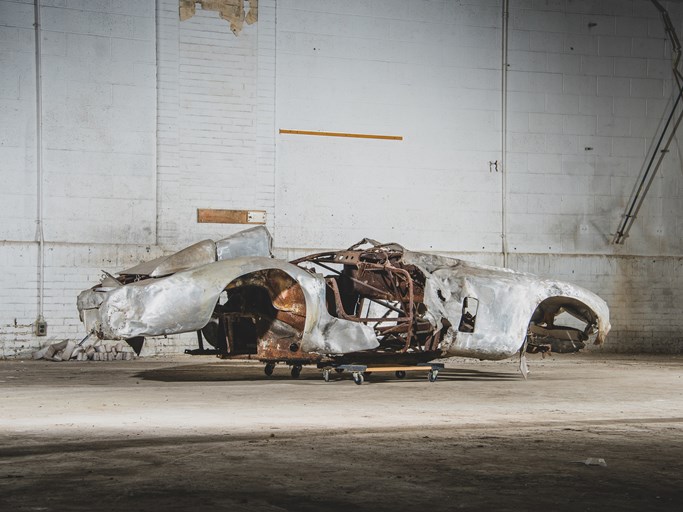 1954 Ferrari 500 Mondial Spider: A $1.5 million history
The most interesting Ferrari of this group looks like nothing more than a vestigial rusted hull. But this skeleton is actually a 1954 Ferrari 500 Mondial Spider Series I by Pinin Farina. Having raced at the Mille Miglia, Imola Grand Prix, and Targa Florio, this car was driven by ex-Scuderia Ferrari driver Franco Cortese who brought the Prancing Horse its first overall victory. This Mondial is only the second of its kind, and just one of 13 made with Pinin Farina spider coachwork, all adding up to RM Sotheby's estimate of $1,200,000 to $1,600,000.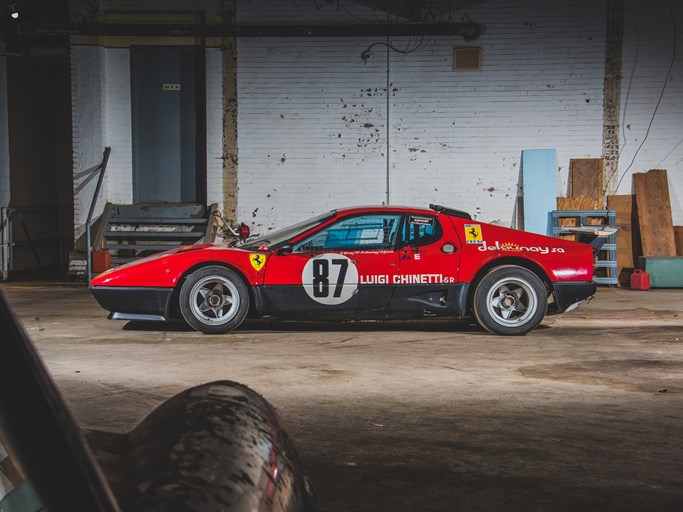 1978 Ferrari 512 BB Comepetizione: From Le Mans to a barn
The Ferrari 512 BB Competizione also stands out among this group, as it is just one of three cars prepped for the 24 Hours of Le Mans in 1978. As a testament to its racing pedigree, this purpose-built machine managed over 19 hours and 232 laps before it was put out to pasture. Despite being a seasoned racetrack veteran, this 512 BB is in strikingly great condition, which is one reason why it is estimated to sell for anywhere between a staggering $1,800,000 to $2,800,000.
The entire collection of Ferraris in the Lost & Found Collection to be sold at auction includes, in chronological order:
1954 Ferrari 500 Mondial Spider Series I by Pinin Farina
1956 Ferrari 250 GT Coupe Special by Pinin Farina
1956 Ferrari 410 Superamerica Coupe Series I by Pinin Farina
1960 Ferrari 250 GT Coupe Series II by Pinin Farina
1964 Ferrari 250 GT/L Berlinetta Lusso by Scaglietti
1965 Ferrari 275 GTB/6C Alloy by Scaglietti
1965 Ferrari 275 GTS by Pininfarina
1965 Ferrari 330 GT 2+2 Series I 'Interim' by Pininfarina
1966 Ferrari 330 GT 2+2 Series II by Pininfarina
1967 Ferrari 330 GTS by Pininfarina
1968 Ferrari Dino 206 GT by Scaglietti
1969 Ferrari 365 2+2 by Pininfarina
1971 Ferrari 365 GTB/4 Daytona Berlinetta by Scaglietti
1972 Ferrari 365 GTB/4 Daytona Berlinetta by Scaglietti
1972 Ferrari 365 GTC/4 by Pininfarina
1976 Ferrari 308 GTB 'Vetroresina' by Scaglietti
1977 Ferrari 400 Automatic
1978 Ferrari 512 BB Competizione
1980 Ferrari 512 BB
1991 Ferrari Testarossa
Editors' Recommendations