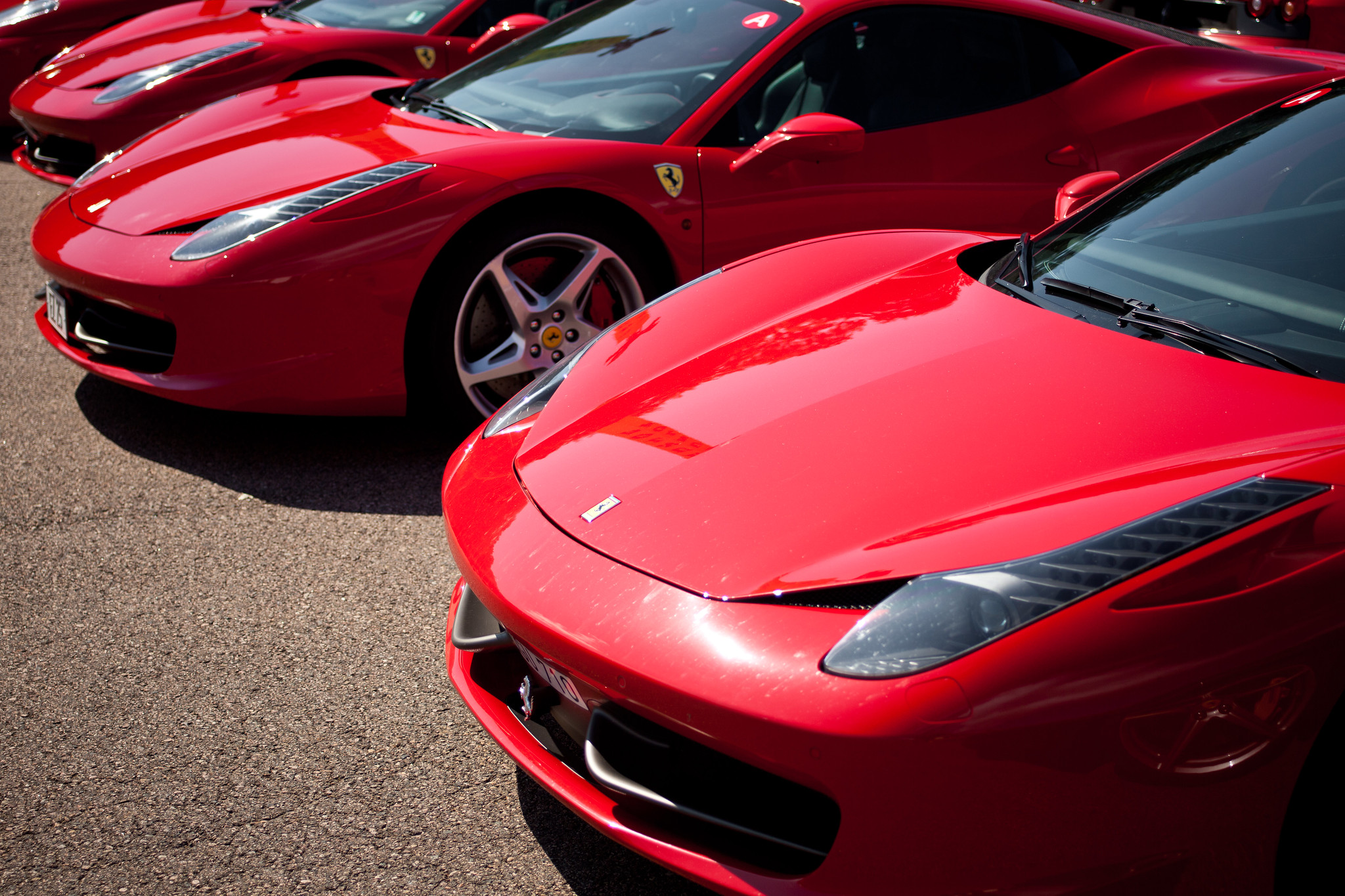 If you know anything about vehicles, you've probably noticed Ferrari's exceptional craftsmanship. They are often regarded as among the world's most spectacular and aesthetically beautiful cars. So, if you've got an overwhelming urge to buy one of these beautiful works of art, it's understandable, especially if you have a strong interest in luxury vehicles. It's also understandable that you'd want (or need) to know more before committing to such a costly investment.
Known for their use of competitive car technology, primarily their early adoption of V12 engines, Ferrari balances both comfort and performance flawlessly. Although Ferraris are similar to Lamborghinis and other premium vehicles, they are easily distinguished by their prestige and elegance. This is predominantly so given their scarcity, as these vehicles are sought after by many car enthusiasts, with many Ferraris getting more expensive with age. See why we say a Ferrari is actually an investment?
Purchasing a Ferrari isn't a decision to make lightly. There are several essential points to consider, so continue reading to learn the four things you didn't know about buying and owning your first Ferrari.
4 Things You Didn't Know About Buying A Ferrari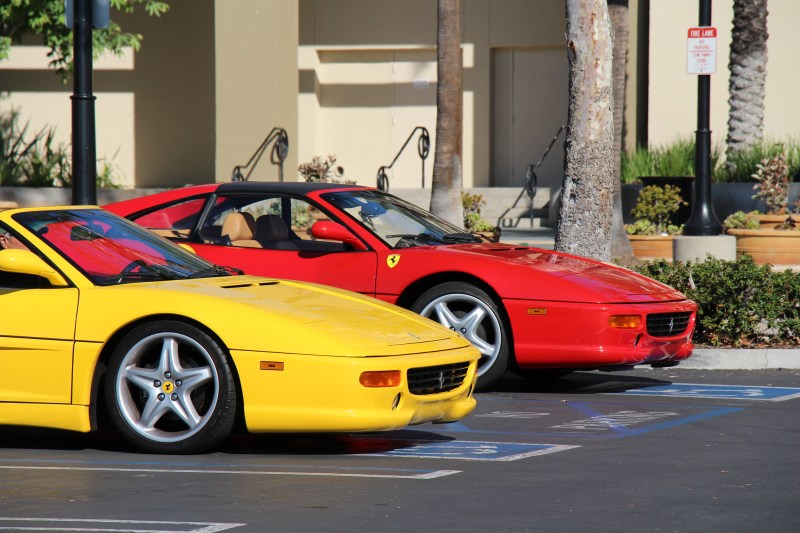 1. You cannot sell it without notice – or within the first year of purchase
Before buying a Ferrari, it is essential to understand all the terms and conditions and not turn a blind eye. If you read through the fine print, you'll likely be surprised to learn that the manufacturer (Ferrari) retains control over its cars even after they have been sold.
Yes, you read that right. Ferrari either prohibits owners from selling them during the initial year of ownership or asks them to inform Ferrari before selling.
There's a method to Ferrari's madness. These regulations are set up to deter the profiteering resale of exclusive cars and motivate those who own them to drive them. Ferrari does not like people who purchase their vehicles purely for show and with no intention of using them.
Unfortunately, if you hope to try and pull the wool over their eyes, they are within their rights to retrieve their automobiles if the owners offer them up for sale, so be sure you want a Ferrari for yourself.
2. No alterations to the vehicle whatsoever
Ferrari takes excellent satisfaction in manufacturing and selling immaculate vehicles. Even VIP clientele who tour the Maranello factory can have everything tailored to their specifications for a cost. Considering this, it's surprising to some that the brand refuses to accept modifications that could disguise their vehicles as something else. They are prideful in their designs, so they don't tolerate others trying to customize 'perfection.'
This means that if you decide to buy a Ferrari, you are prohibited from touching the engine or performing any bodywork modifications, using non-approved paints, or concealing or removing the Ferrari badge. Additionally, any repairs or maintenance must be completed by Ferrari using only genuine Ferrari parts; if not, the guarantee will be null and void, and you may be banned from purchasing Ferrari vehicles in the future. Yikes!
3. Ferrari does a thorough background check on all its potential customers
Purchasing a Ferrari isn't as simple as one might think. It is impossible to enter a car dealership with an enormous amount of money and walk away with a new Ferrari. This is because regardless of whether you possess the cash, buying a Ferrari, especially one that is limited-edition, necessitates careful consideration on Ferrari's part.
Most, if not all, dealerships run checks on your credit to guarantee you can afford the vehicle, but Ferrari goes above and beyond. According to speculations, Ferrari prefers conducting business with males over the age of 40 that possess impeccable driving histories and solid reputations. This isn't proven, but many people have remarked on how Ferraris don't often end up in possession of the younger generations unless it's purchased by someone older.
4. You may never get on Ferrari's VIP list, despite owning a Ferrari
Obtaining an ordinary Ferrari is difficult, but procuring an extremely rare or limited edition Ferrari is almost unattainable for an average person. These premium cars often sell out months before their availability is even made public, with waiting lists so restricted that even the wealthiest millionaires may struggle to acquire access.
Unsurprisingly, many never make it onto Ferraris VIP list even if they already own one or more of the brand's vehicles.
Despite popular belief, wealth is not always the deciding factor in determining VIP list aggregation, as Ferrari promotes brand devotion rather than mere wealth. Just like the Vatican, the conditions to acquire a Ferrari remain a mystery, and despite rigorous constraints and rarity, Ferrari's unique allure continues to entice elites.
So, effectively, enjoy your Ferrari if you decide to buy one but don't expect special treatment
4 Things You Didn't Know About Owning A Ferrari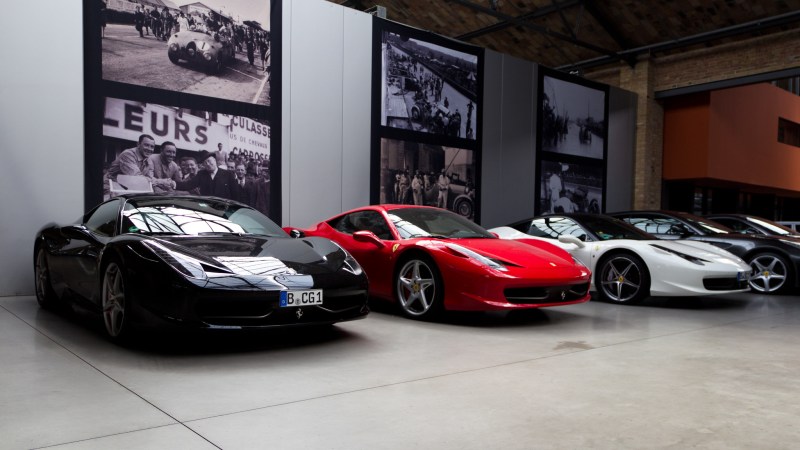 1. Maintenance is often (read: always) costly
Repairing and maintaining a Ferrari can be pricey, regardless of whether it is only a minor or severe issue. Unfortunately, many don't realize that Ferrari owners must be picky about where they send their cars for maintenance and repairs.
When repairs are needed, most will find themselves visiting an authorized Ferrari dealership, not a local mechanic; even the most minor repairs can cost upwards of $1,000. So if you don't think you can afford this and more, it might be better to cast your ravenous eyes elsewhere onto cheaper, more economical sportscars.
2. Owning a Ferrari makes you a part of a community
When someone becomes a Ferrari owner, they often experience a profound sense of togetherness and connection. This could be attributed to the many challenges in finding skilled and knowledgeable mechanics and dealerships that can service these high-performance automobiles. Regardless of what it is, most who buy a Ferarri will become a part of the Ferrari community.
The shared love for the Ferrari brand among these drivers often results in invitations to social events and celebrations. So, owning a Ferrari is not solely about the prestige it brings but also about joining a unique and exclusive community of individuals who share a deep appreciation for these exceptional cars.
Ultimately, you'll be immersed in an auto world that understands your passion and aligns with your interests when you buy a Ferrari.
3. Buying gas is expensive
Being a Ferrari enthusiast, it's natural to appreciate the V8 and V12 engines, which the company is renowned for. These particular engines, however, have been criticized for their extreme fuel consumption.
When you factor in their big gasoline tanks, you'll see a substantial outlay is necessary to drive about, especially when considering the gas costs nowadays. So if you can't afford the fuel, it might be better to look for a car with a smaller engine because Ferraris are gas guzzlers.
4. You'll become obsessed with driving it but will still have to use your main car
If you love speed, a Ferrari could be the vehicle for you. These cars are renowned thanks to their strong engines and fast speeds. Even entry-level models may deliver an exciting driving experience. However, it is crucial to remember that most Ferrari buyers do not utilize these cars as their primary ones and only use them for about 5,000 miles yearly.
While it might be tempting to utilize a Ferrari every day, it is advisable to limit driving the vehicle every day, no matter how tempting, and only use it for special events. If you don't follow this advice, be prepared to pay; it'll need more maintenance, and potentially costly repairs could arise.
Pro tip: Consult with other owners and salespeople before purchasing
If you love fast cars and prestige, it's unsurprising you love Ferrari. However, there are multiple factors to consider before making the purchasing decision. To start with, buying a Ferrari can be a costly investment, and maintaining a Ferrari can also result in significant expenses.
In addition, relying solely on a Ferrari as your means of transportation could be inconvenient. If you decide to go forward with your purchase, possessing a magnificent car like a Ferrari could be a dream come true, so it might be time to talk with a Ferrari salesperson or two. We also advise hitting up a local car show or enthusiasts group to see if being a "Ferrari guy" is the right avenue for you.
Editors' Recommendations