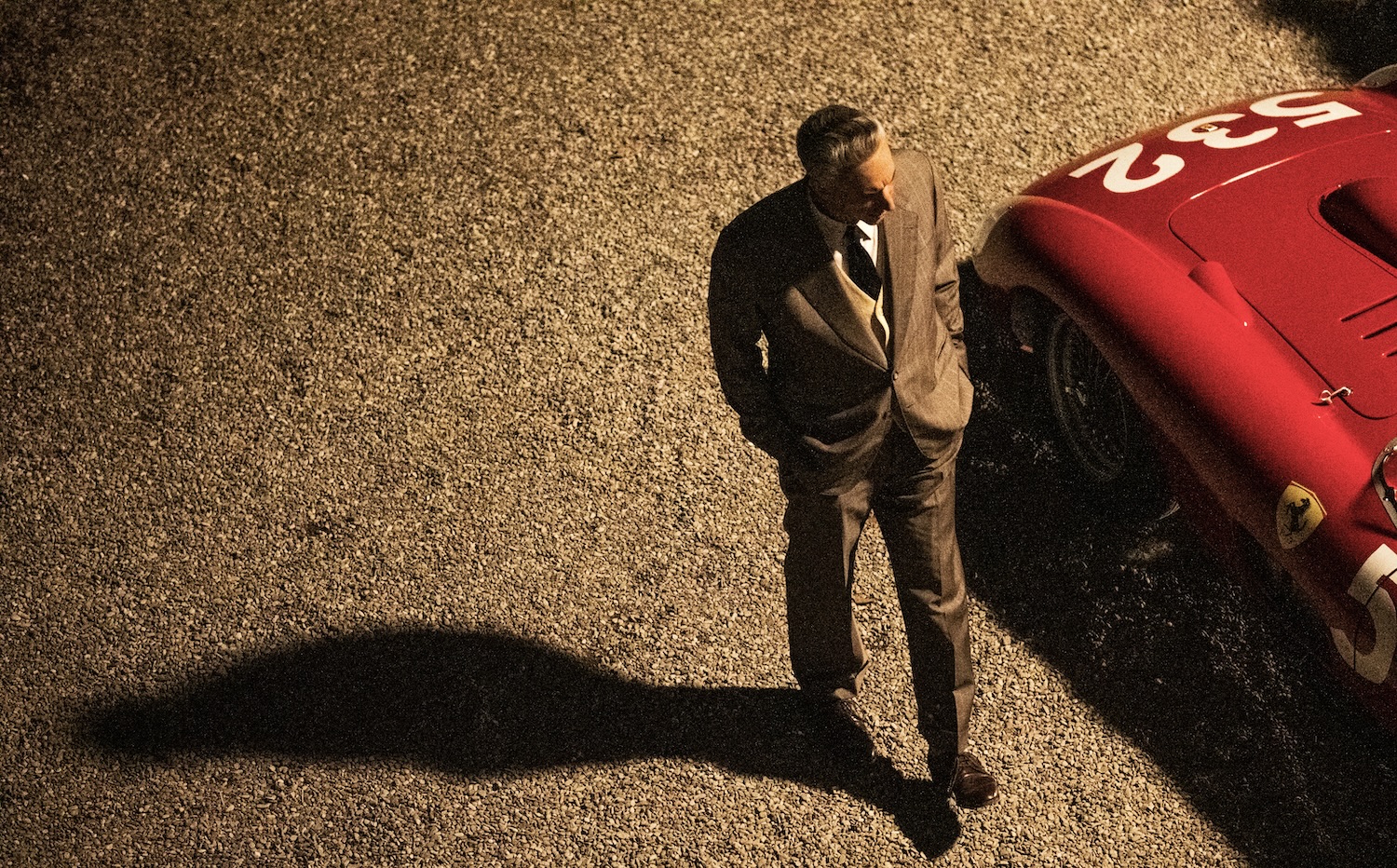 Regarding motoring legends, there are fewer more prominent names than Enzo Ferrari. The Prancing Horse's founder was born in Modena, a city he would later choose as the site for his legendary vehicle manufacturer's factory. Being a key name in automotive history, Ferrari and the company he founded are no strangers to the big screen. Now Ferrari is on screen again, portrayed by Adam Driver of "Star Wars" fame, in a biopic creatively titled "Ferrari."
Michael Mann directs the movie, and Penelope Cruz stars alongside Driver as Enzo's wife Laura. Although he may be closely associated with angst in space, Driver is no stranger to profound, dramatic roles. He's also familiar with portraying Italian cultural icons, including a recent performance as Maurizio Gucci in 2021. Cruz has a similar experience, having played Gianni Versace's sister, Donatella Versace, in "The Assassination of Gianni Versace: American Crime Story."
The new "Ferrari" movie is set for general release in theaters this Christmas, though it has already made its debut at the Venice Film Festival. For those of us who aren't able to attend world-renowned cinema showcases, a trailer has recently dropped — giving us some idea of what to expect when Kylo Ren transforms into the Godfather of Italian supercars.
The Ferrari trailer is fast-paced, but the movie may not be
The trailer opens with the aggressive purr of a Ferrari 315s as a driver (not Adam Driver) rips his way down an Italian country road. The Driver with a capital D portrays an older Enzo Ferarri watching his creation pass at high speed. The trailer then intersperses the driving scene with various flashbacks from Enzo and Laura's life together, including one scene of the couple with their young son Dino and another featuring Enzo crying in front of Dino's grave.
Dino's death cast a shadow over his parent's lives, and if the trailer is anything to go by, that tragedy is central to the movie's plot. The trailer also suggests that the biopic will be interspersed with plenty of high-speed action, fiery arguments between an old Italian couple, and, going by the final line, a good dash of Enzo's obsession with dominating motorsport.
It's unknown if Driver will be playing a driver at any point, but Enzo did race professionally in his younger days, notching up eleven Grand Prix wins, amongst other victories. What is known is it will likely cover the pressure that led to the affair that resulted in the birth of Ferrari's second son and eventual heir. The racing magnate's desperate attempt to save his company by winning the Mille Miglia is also central to the plot.
While fast-paced, full-throttle action may be associated with the Ferrari brand and its founder, some early reviews suggest the film may have a slightly slower pace. Despite this, it's likely still a must-watch for admirers of the automotive legend.
Editors' Recommendations