Honda is a diverse company with a wide range of products that includes planes, boat engines, and motorcycles. The Japanese brand is best known for its reliable and well-built cars that, for the most part, are boring — except for the Civic Type R. Take the Honda CR-V, for example. It's a class-leading SUV, but you're not going to buy it for its thrilling performance. Leave it to Honda and some hysterical engineers without a budget to make a drool-worthy CR-V. All it took was for Honda to cram an 800-horsepower, hybrid powertrain from an IndyCar and create a deranged design. Honda describes the CR-V Hybrid Racer in the best way, calling it a "rolling electrified laboratory."
Before we get into the CR-V Hybrid Racer, we're going to try to rationalize its existence. IndyCar is introducing some new rules for the 2024 season. Honda, which first got into IndyCar in 1994, is getting ready for the upcoming 2024 season, where IndyCars will have to be electrified. To strum up some interest in the next era of IndyCar racing, Honda has come out with the CR-V Hybrid Racer, which the automaker is calling a "sneak preview."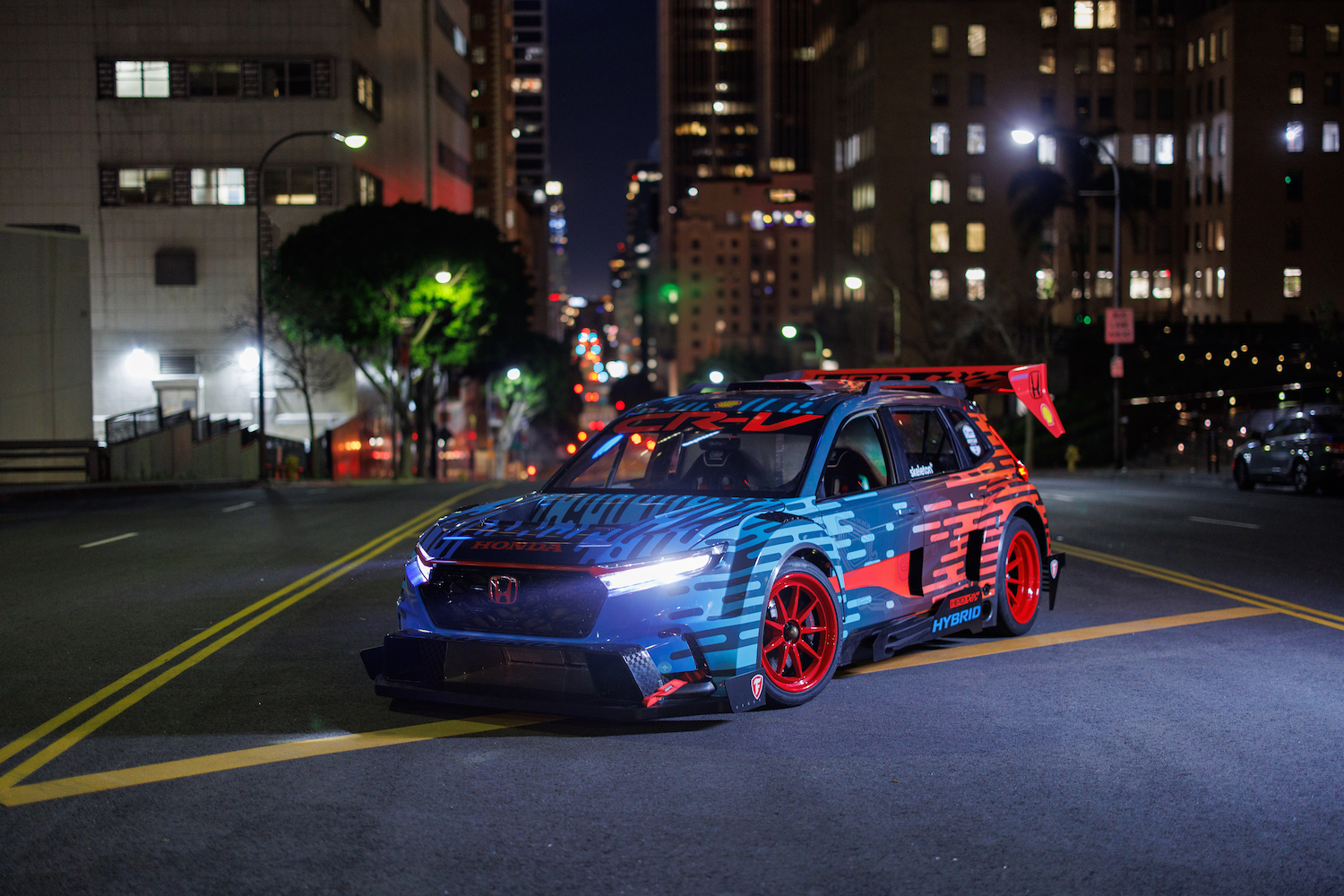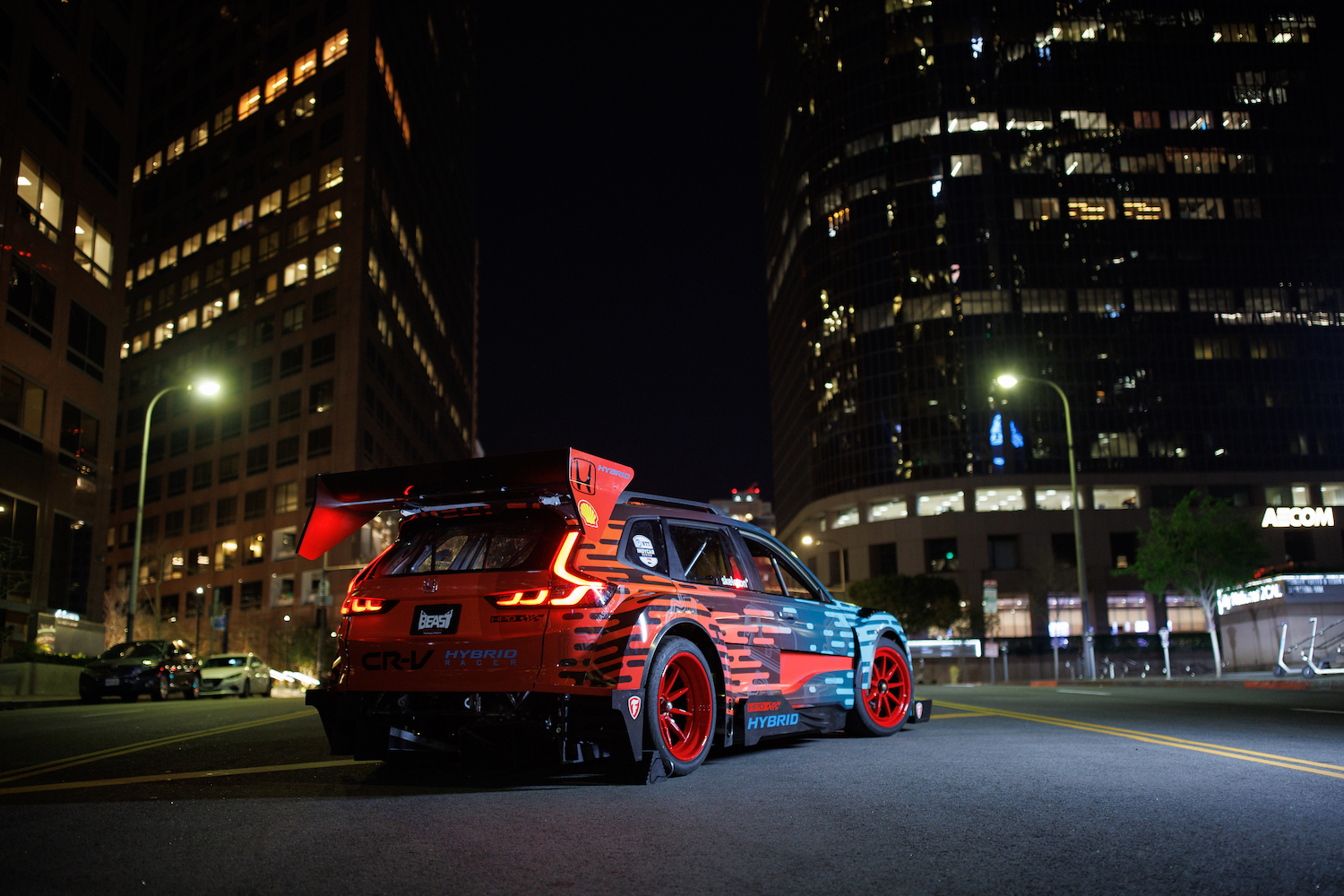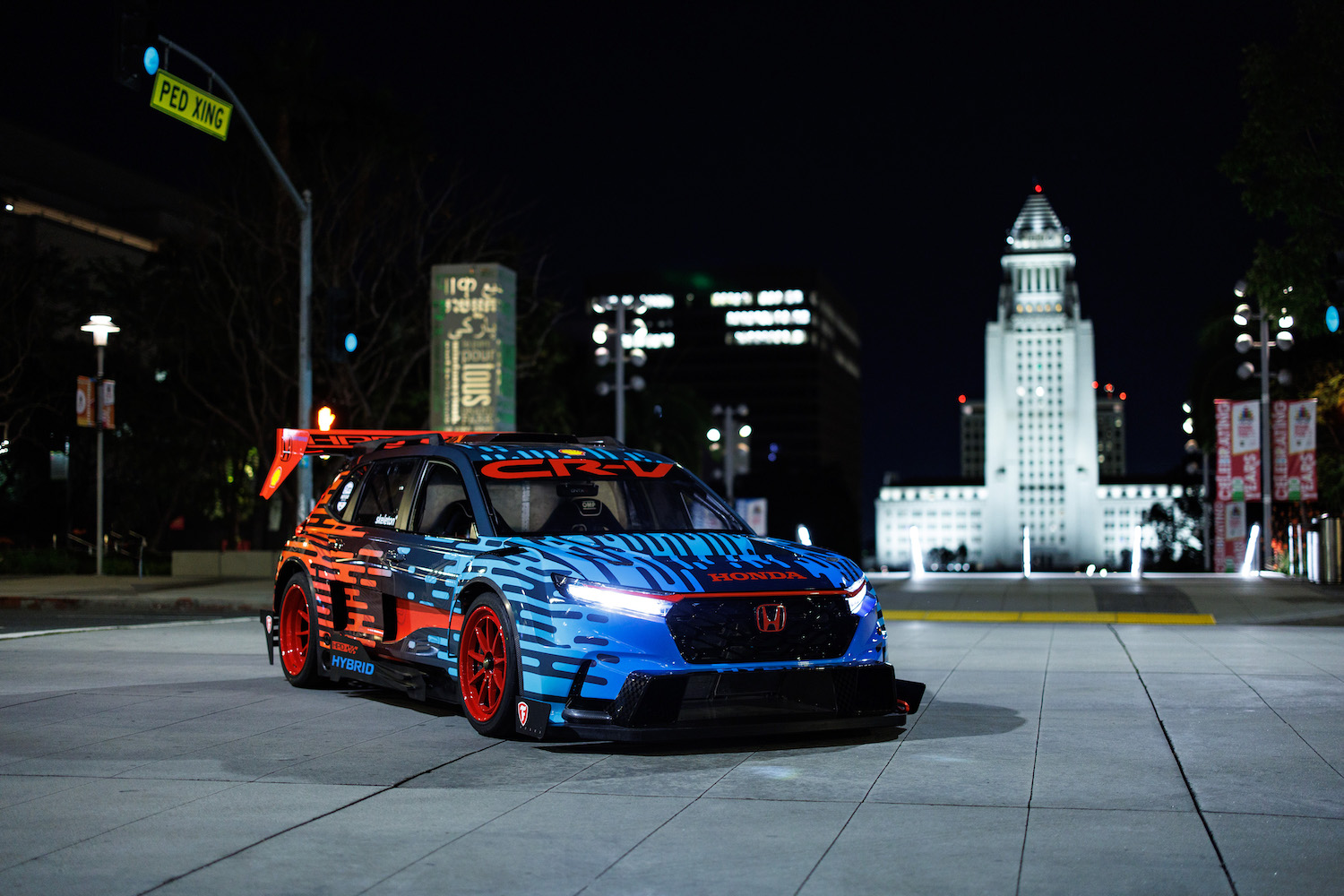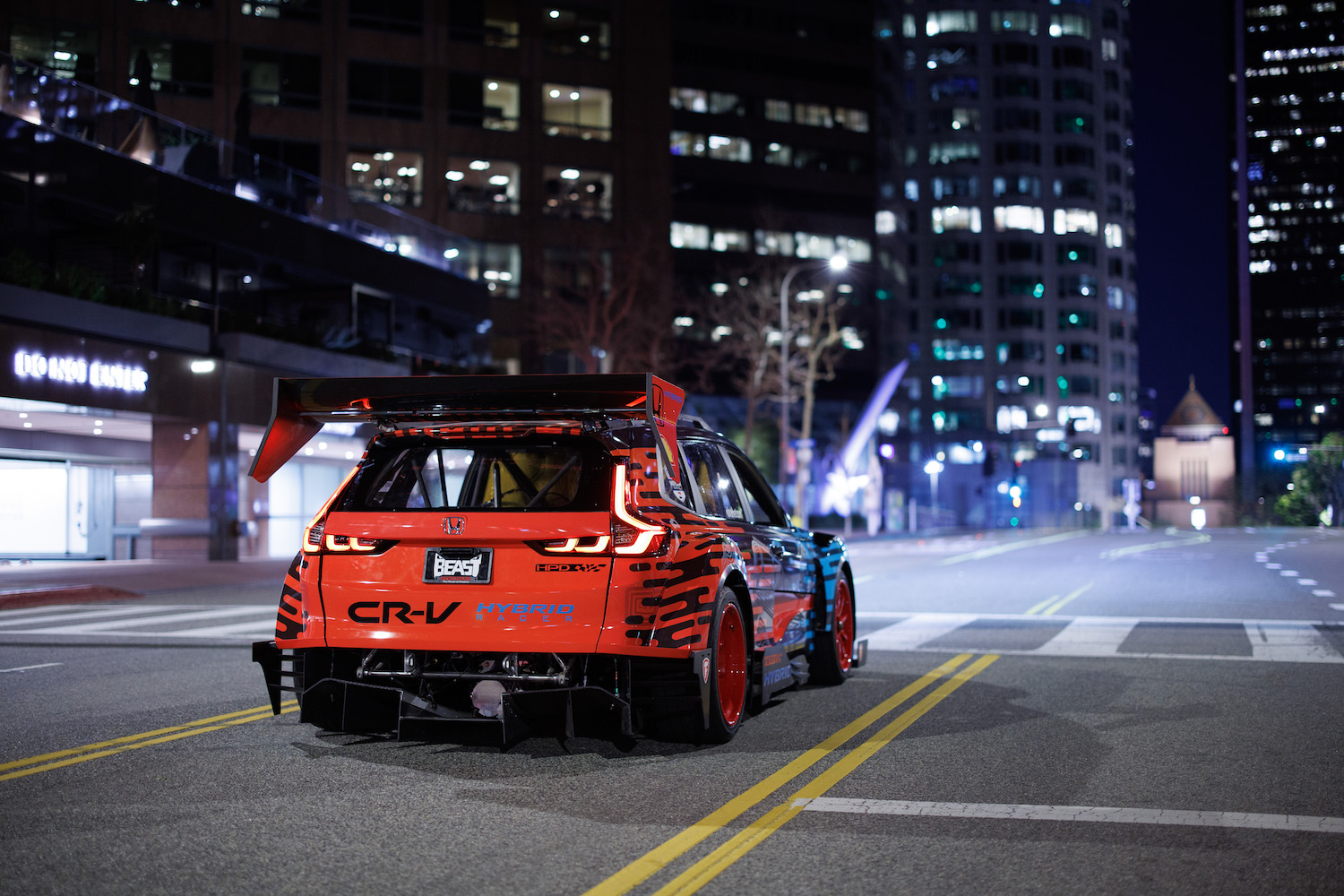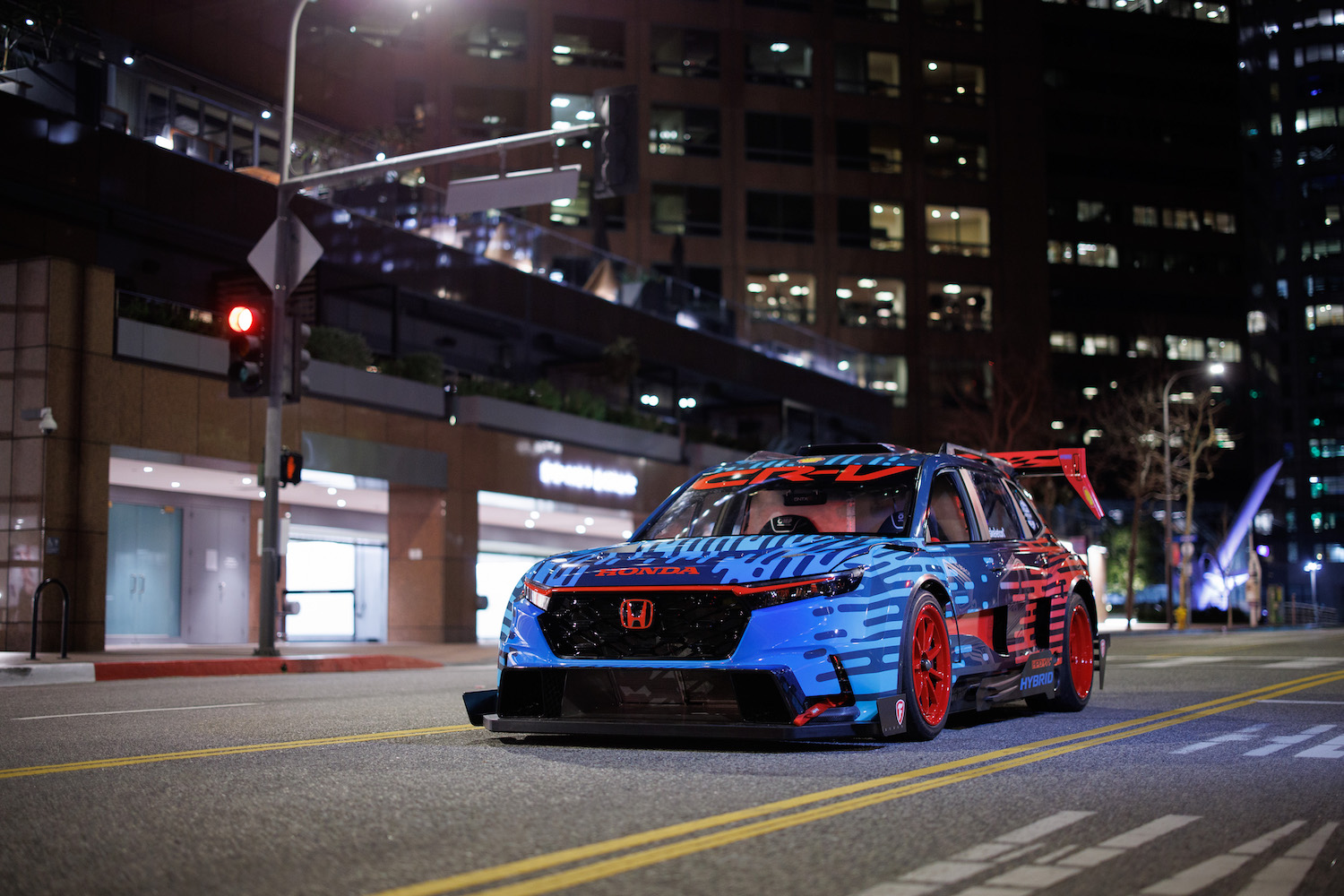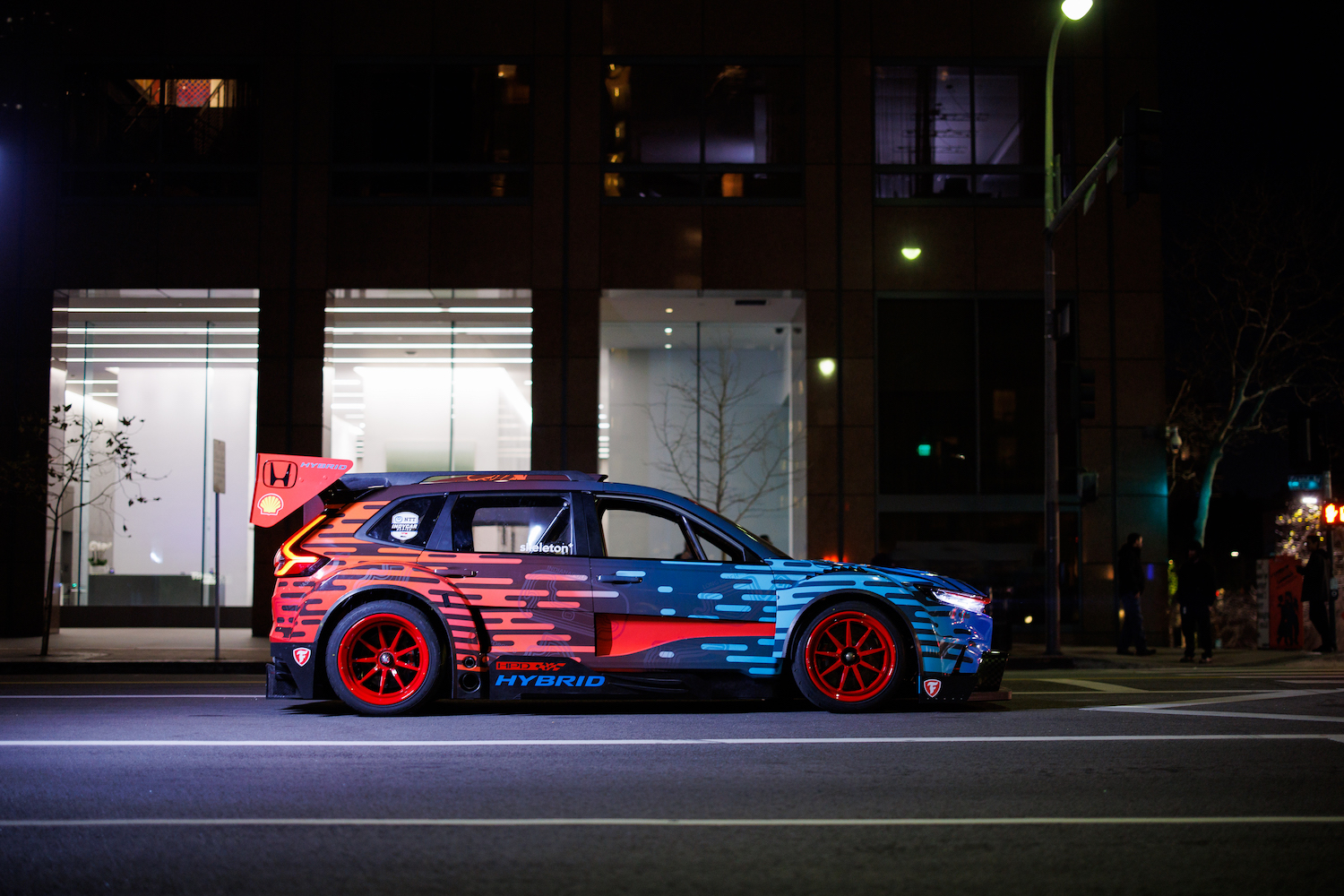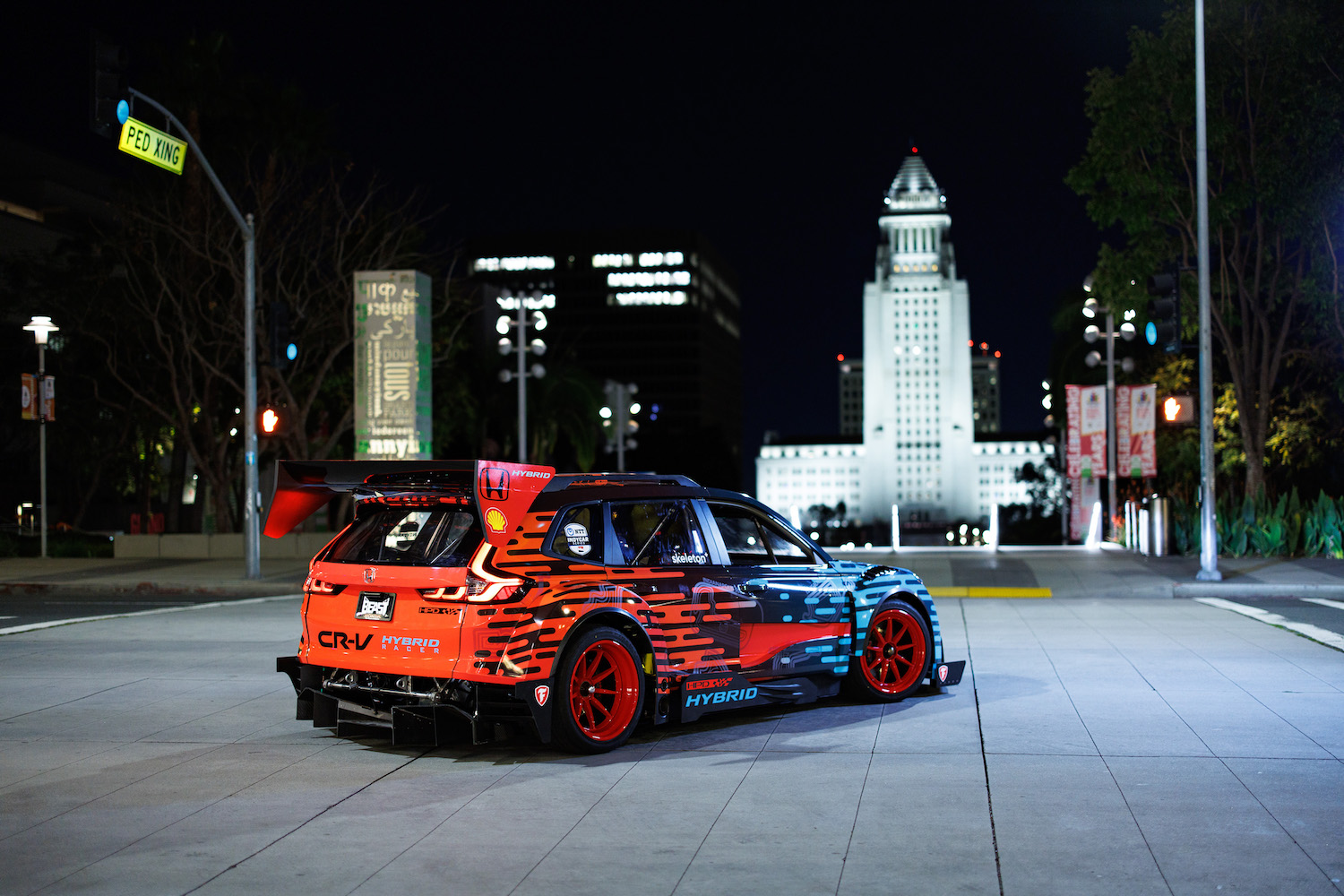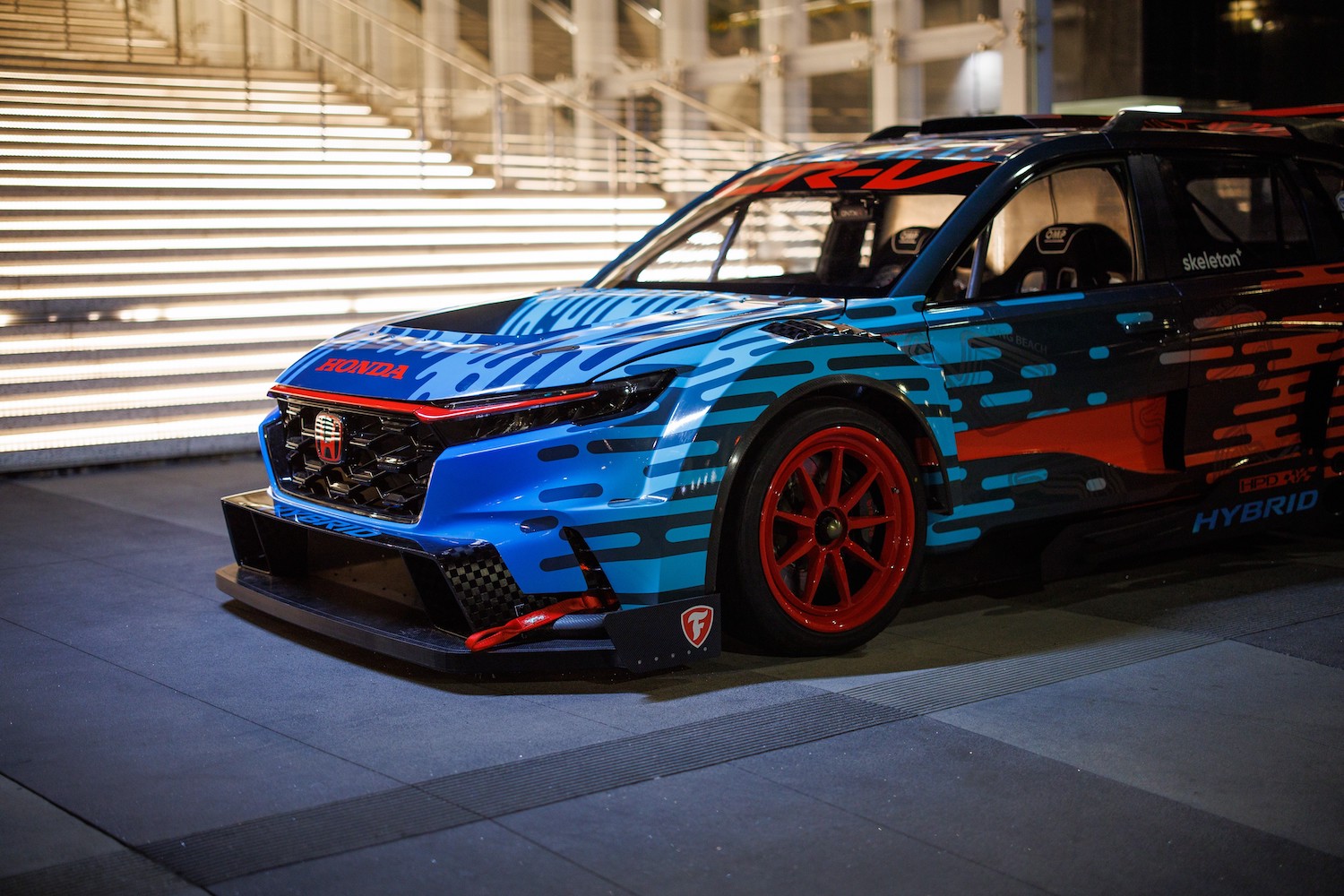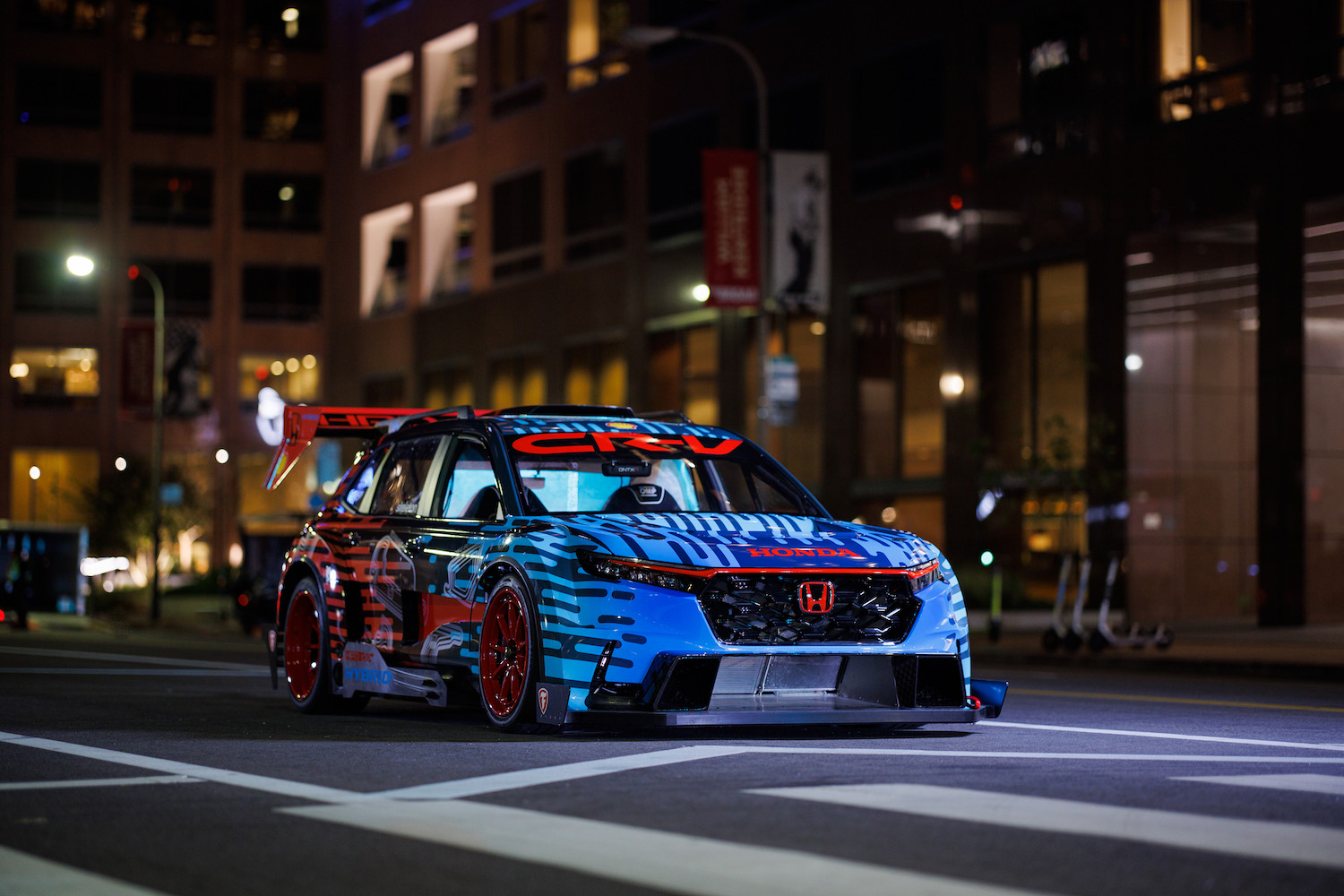 That explains why the CR-V Hybrid Racer looks like a chiseled Arnold Schwarzenegger and the regular CR-V is more Danny DeVito. Underneath the cartoonish exterior with the enormous wing, gigantic diffuser, wide fenders, and titanic front splitter, the CR-V Hybrid Racer features a tube-frame chassis. Then, there's the twin-turbo 2.2-liter V6 engine that features a hybrid system. The engine is mated to an XTRAC 6-speed sequential transmission. Both of these components come directly from an Indy Car racer. The V6 engine also runs on 100% renewable race fuel that was developed by Shell for the 2023 IndyCar season.
Unlike the electrified IndyCars that are coming for the 2024 season, the CR-V Hybrid Racer has electrified power that comes from Skeleton Supercapacitors and an Empel MGU hybrid motor unit. It's a unique hybrid system for the racy SUV.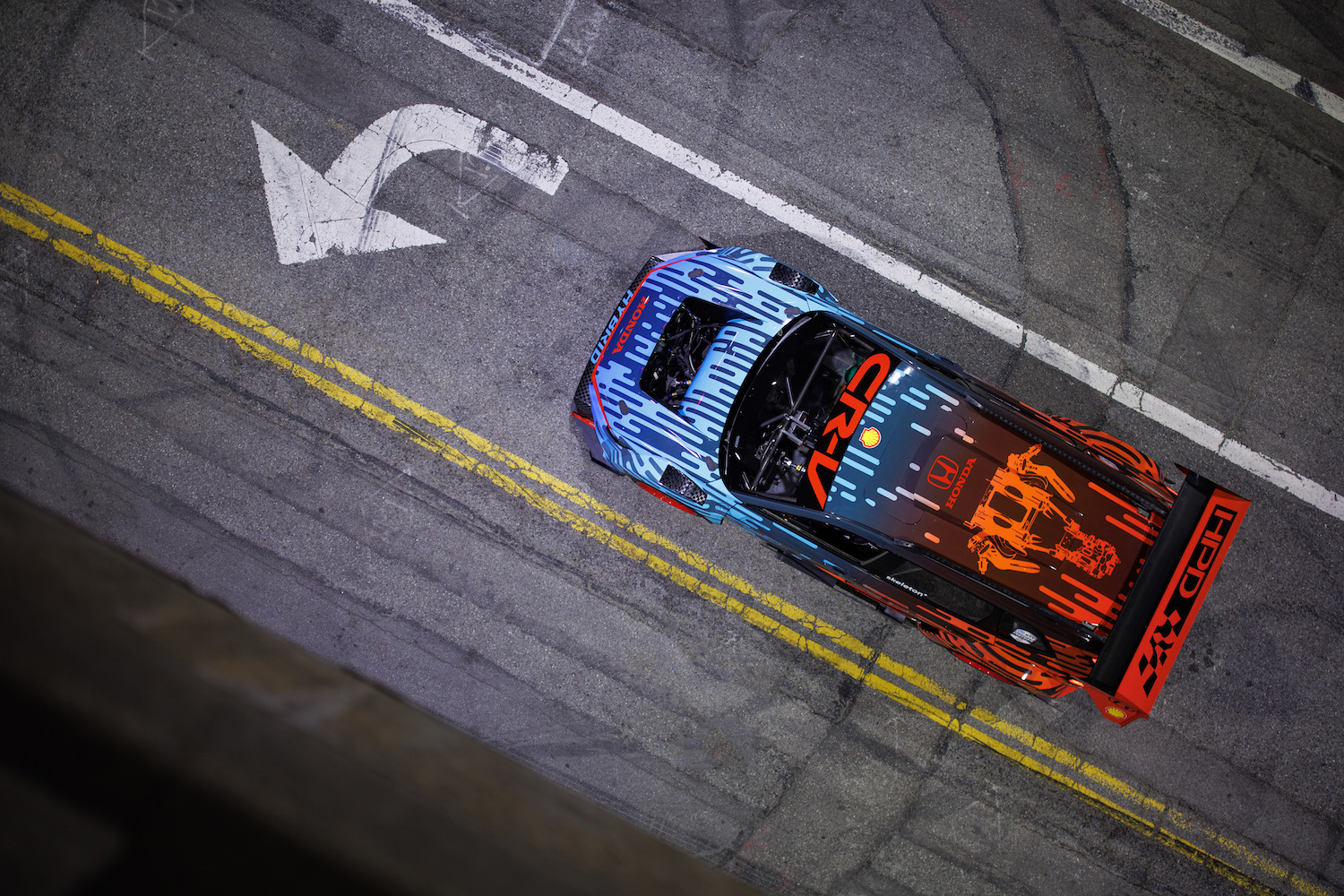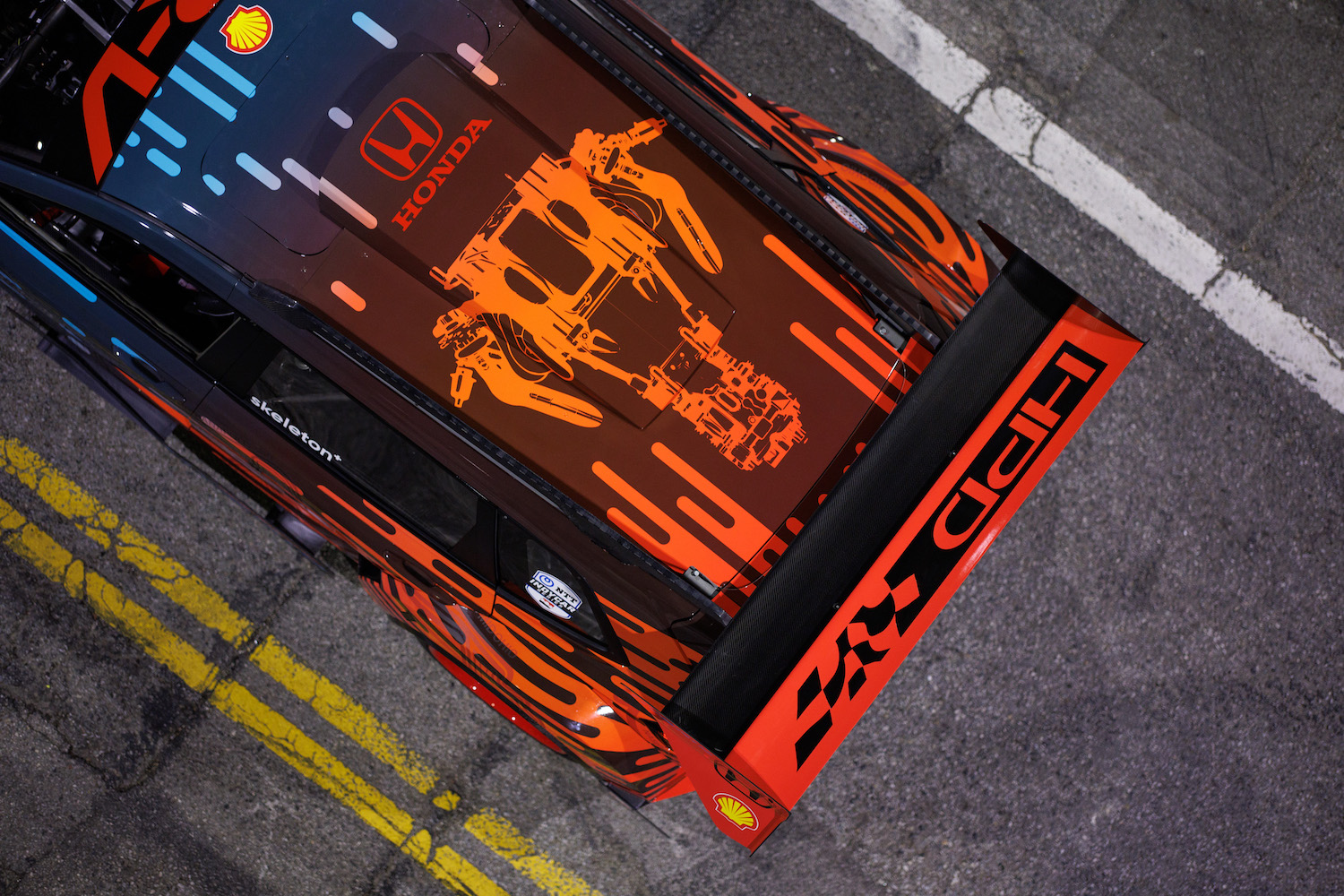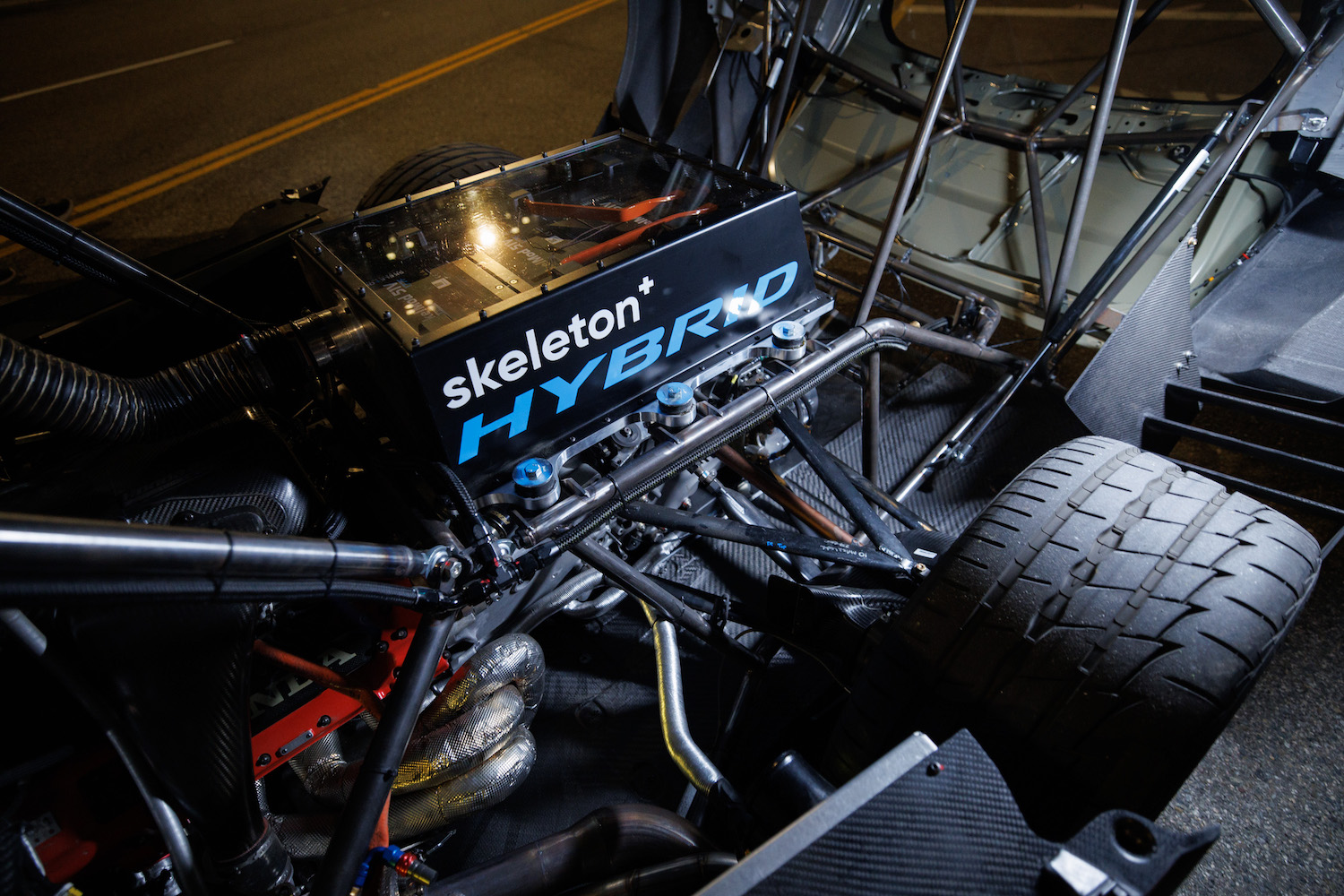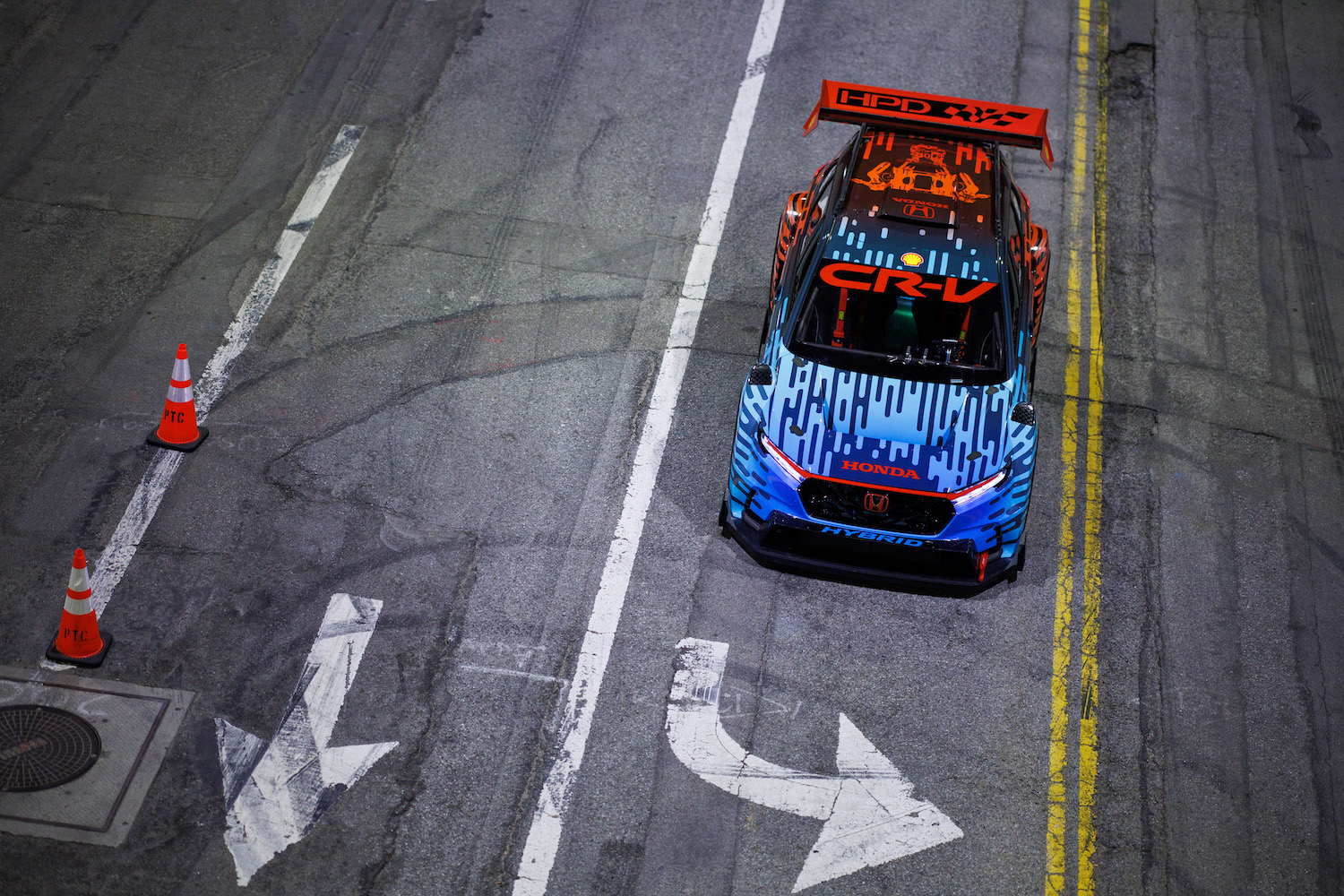 Honda also sourced the CR-V Hybrid Racer's rear suspension and brakes from an IndyCar. The front brakes and suspension are from an Acura NSX GT-3 Evo22. With Firestone Firehawk Indy 500 summer tires that measure 305/35 at the back, the SUV shouldn't have a problem putting its power down.
As much as we would love to see a high-performance CR-V – this would make for a rad CR-V Type R – the CR-V Hybrid Racer isn't that. It's a one-off science experiment where the nerds are car people. It's an incredible engineering exercise that could evolve over the future. The CR-V Hybrid Racer will make its debut at the Firestone Grand Prix of St. Petersburg in Florida. The electrified SUV will also be at other IndyCar events where Honda will use it for on-track demonstrations.
Editors' Recommendations