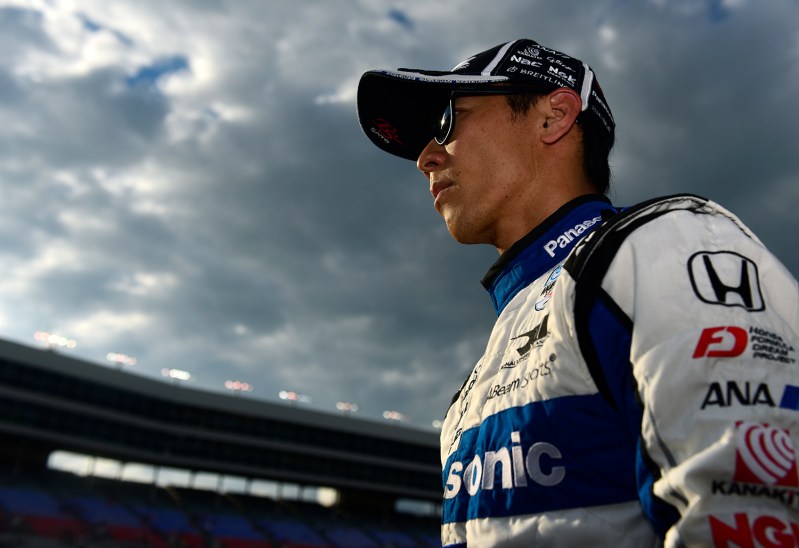 What new bourbon are we pumped about? Which hiking trail are we exploring? Why is the next supercar so cool? The Manual is dedicated to helping men live a more engaged life. Each week, our editors and guests get together for a round-table discussion about what's new, exciting, and unique in the men's lifestyle world. So pop open your favorite brew, step into your man cave, and start streaming.
For this week's episode of The Manual Podcast, food and drink editor Sam Slaughter and stunning stylist of syllables Greg Nibler sit down for a very special episode with IndyCar driver Takuma Sato. Sato, who is in town for the Grand Prix of Portland, sat down with the crew to talk about what it takes to be a champion racer.
Not only do you need time behind the wheel, but you have to be in really good shape, according to Sato. The force generated by the speed, the heat inside the car — these and more factors all make it necessary to stay fit.
Outside of fitness, Sato talks about some of his favorite places to race, his favorite places to eat, and what he does in the little free time that he has.
You don't have to be a racing fan to enjoy this episode. In fact, if you've never given IndyCar a passing thought, this episode is definitely for you. After listening to Sato, you're going to want to watch him in the Grand Prix this weekend.
Are you a racing fan? Do you gravitate to one type of racing or another? Have you ever been able to drive an actual race car? Let us know. If you ever have a question or comment for The Manual Podcast folks, give us a shout at podcast@themanual.com — we're always around! Be sure to follow us on Facebook and Twitter and keep an eye out for podcast polls so you can join the discussion.
Further Reading
Editors' Recommendations