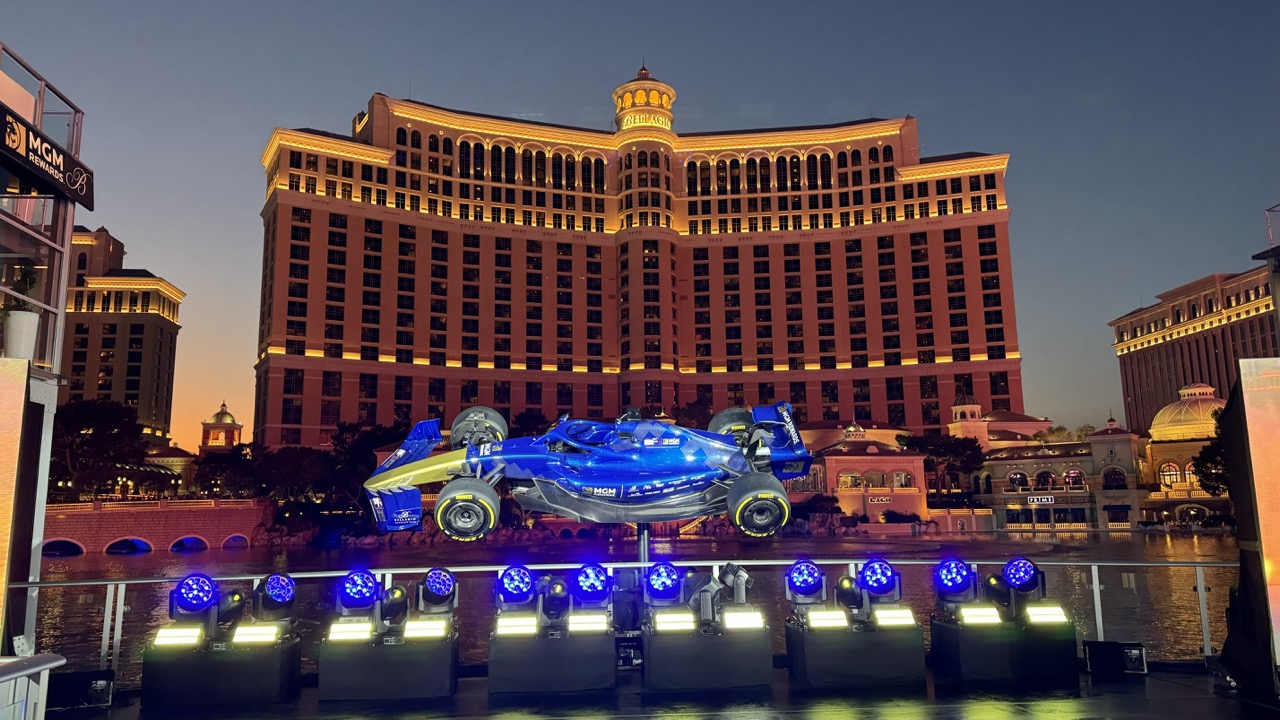 The first-ever Las Vegas Grand Prix was, by any measure, a success. Max Verstappen came from behind to win, fans were delighted, the stars were out in force, and F1 made a solid showing in the desert, embracing the glitz and glamor of Las Vegas while simultaneously putting on a competitive sporting event.
This F1 Las Vegas event wasn't perfect, though. I've been on the ground for an entire week and witnessed this event before my eyes. A lot was done before I got here, and much was finished as I explored.
I won't mince my words: The 2023 Las Vegas Grand Prix was incredible. No event is ever perfect top-to-bottom, and while I'll take some jabs at F1 in this article, it's essential to frame the event itself as a success. Because it was. It could be a lot better in 2024, though.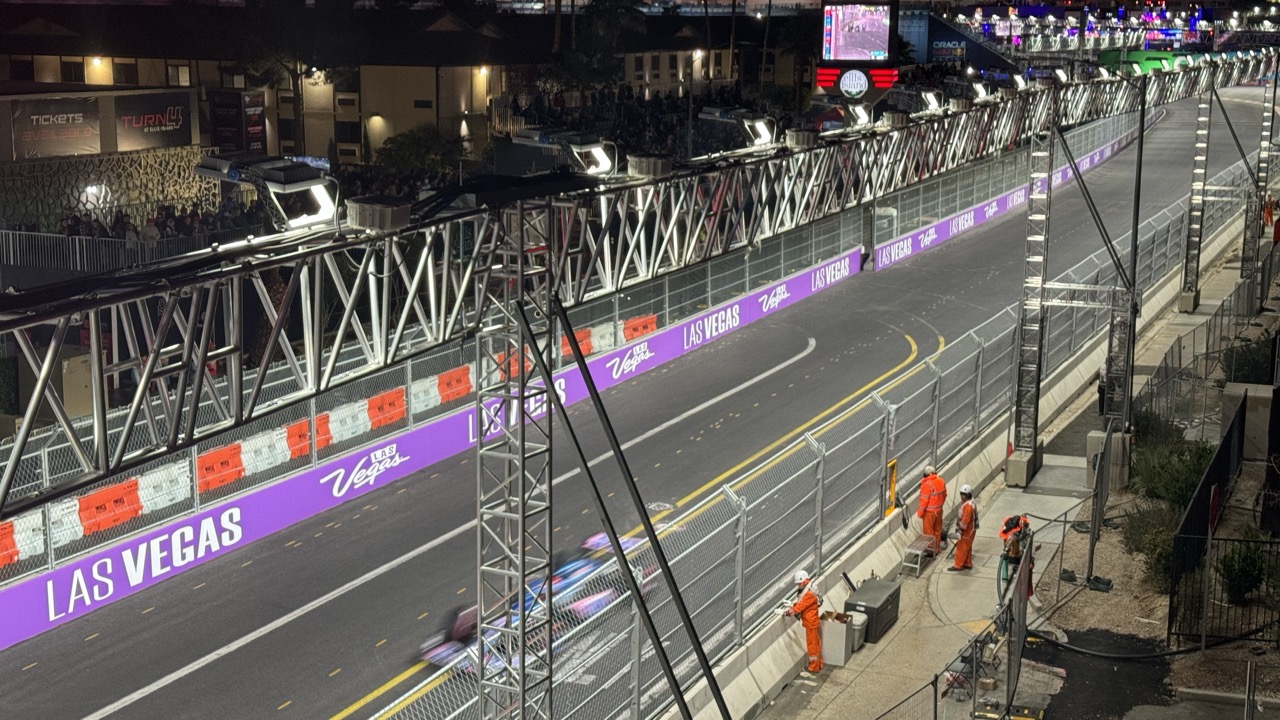 The F1 Las Vegas Grand Prix: All the good bits
Las Vegas is an incredible backdrop for F1. I noted this event felt like a video game multiple times this week. The bright lights of Las Vegas serve as a unique backdrop that feels unreal for an F1 race.
The people of Las Vegas saved the day. Everyone working during event week had such good humor about all the issues. Their demeanor and grace under stressful and oft-changing circumstances should be applauded.
The food options were fantastic. Food and beverage were included with all tickets, and the food options were incredible. This wasn't a free-hotdog-with-ticket-purchase kind of event, and F1 did a great job sourcing great catering companies for its event.
AmEx radio. American Express was selling (or giving away, if you're a cardholder) small radios so fans could listen to race coverage all week long. This is especially handy during the race, where keeping track of the action could be tricky – but we'll get into that in a bit.
Not here for the race? No problem! Upgrade packages, like Heineken House, did a sensational job of making their environment welcoming to everyone. If you came to the F1 Las Vegas Grand Prix with someone who isn't into racing, they'd enjoy the ambiance of a Heineken House without having F1 cars as the only attraction.
The not-so-good things about F1 Las Vegas
Max Verstappen. Max had already seized this season's title before anyone arrived for the Las Vegas Grand Prix. There was nothing meaningful on the line for this race. Max's performance at F1 Las Vegas was, per usual, otherworldly. He gave everyone a masterclass in competitive, aggressive F1 driving. Still, his dominance in F1 means late-season races lack the excitement of having the season title on the line late into the season. And while I appreciate Max's honesty, he was overly critical of this event leading into the race. Having your top driver knock a brand-new event is a bad look.
AmEx radio. While I like the concept of AmEx radio, I think it should be a feature within the F1 app – not a standalone device meant for use during the event. Once the event ends, it's just plastic.
Temporary structures. F1 has no "home" in Las Vegas. As such, all of the infrastructure for the event is temporary, save for one permanent building (paddock and pit area) that nobody can tell me the use for when it's not race week. All the scaffolding, concrete roadblocks, and seating areas for the race are temporary. As much as we like spots like Heineken House or Bellagio Fountain Club, feeling a giant structure moving as it becomes dense with people is uncomfortable.
It's hard to see a lot of the track from any seat. This is why AmEx radio matters. We found no spot where you could view even half of the track at a given time. It's somewhat expected because of large buildings and this being a street race, but it seems Las Vegas and F1 should put more thought into viewability. Many spots allowed you a view of a small snippet of the track, even when seated on a long straight.
Views were purposefully obstructed. I'm not saying people should be able to stand trackside and gawk at cars ripping past them at 200-plus miles per hour. The city should have set up some "free viewing zones" for residents. In many places where a view would have been possible, something blocked or hindered a view of the track. The image below clearly represents what I saw several times this week. Not cool, Las Vegas.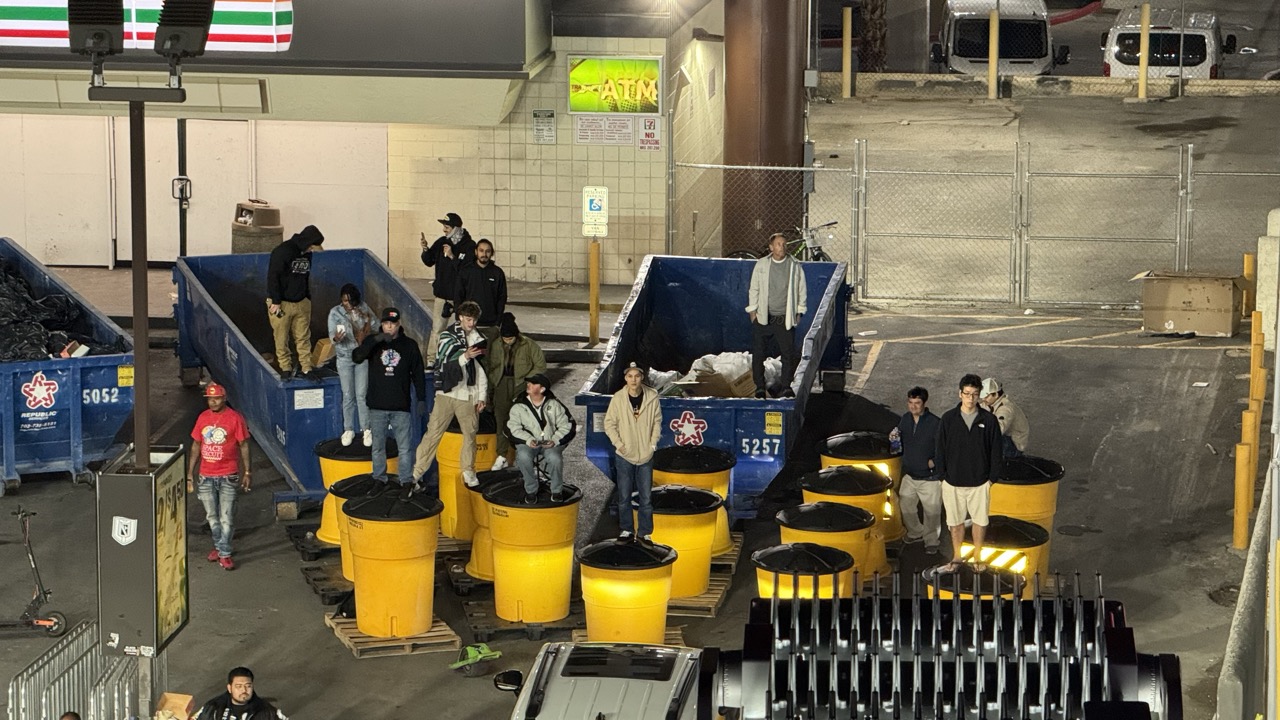 The worst parts about F1 Las Vegas
Road closures. I sat in a Lyft for 45 minutes for a ride that should have lasted 10 minutes and got no closer to my destination. Ultimately, the driver suggested I walk. The problem was road closures and traffic being redirected, seemingly randomly. The F1 app noted all road closures, but the mapping app(s) used by rideshare drivers did not.
No rideshare service. Early in the week, I took several Lyft rides. Each driver told me they were calling it a day soon and had no plans to work near practice, qualifying, or race time. There's a Facebook group many of the drivers here are part of, and the overall consensus from the driver community in Las Vegas was that F1 wasn't worth it for them.
Sidewalks were too crowded. Wonky traffic and rideshare downtime means walking, and lots of it. We've already suggested you bring a great pair of shoes if you attend the 2024 F1 Las Vegas Grand Prix, and this is why. Las Vegas could have done better by creating more walkable areas for attendees. F1 says attendance this year was 315,000, and it felt like it when walking around. Oddly enough, a shuttle driver told me airport traffic from commercial airlines was well below expectations.
Everything is compartmentalized. F1 should take a firmer grasp of the event and funnel all bookings through one platform and service. There is too much opacity in pricing and availability for various offshoot experiences or add-ons for ticketholders. I would rather everyone have one hub from which to purchase packages. There were several instances where I inquired about availability or pricing and couldn't get an answer.
No transparency. Go online, find an incredible package you want to purchase, and click a "contact the sales department" button – for what? I don't like feeling like what I pay is not what someone else pays for the same food and service. Also, it's Las Vegas; these entities will not overwhelm people with how much things cost. Just publish the prices.
Prices dropped – a lot – right before the event. Some packages were sold out months ahead, but ticket prices, room rates, and other options for F1 Las Vegas saw prices decrease right before the event. It seems a lot was left on the table, and I'd be perturbed if I spent $5,000 on something five months ago that another person bought for $3,500 five hours before the event began. Many ticket price drops were due to resellers snapping tickets early – another issue F1 should solve.
The 2024 F1 Las Vegas Grand Prix shows promise
This was year one. There's a lot F1 can improve. Race fans were treated to a great race after a rough first practice and a clumsy start to the race proper. Many experiences surrounding the competition – which fans interact with far more – need improvement.
Luckily, F1 has a whole year to solve these problems.
Editors' Recommendations