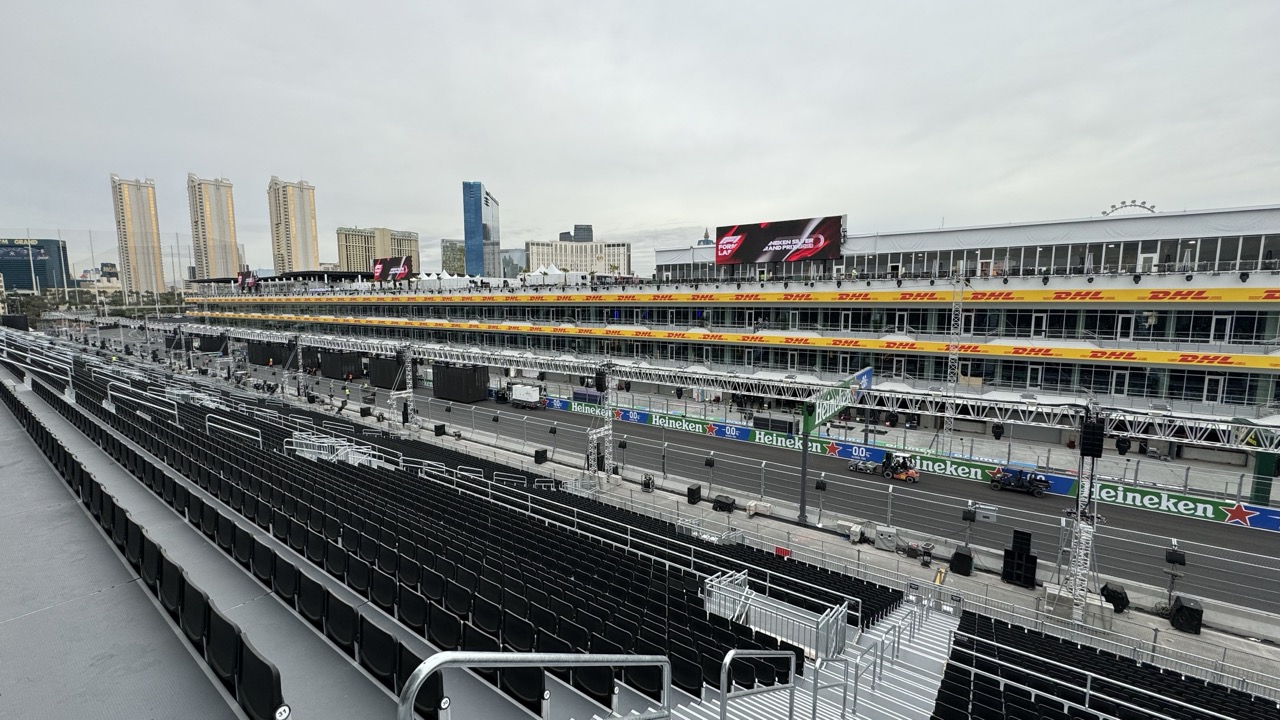 Before the 2023 Las Vegas Grand Prix starts, F1 will sell "deposits" for the 2024 Las Vegas Grand Prix.
It's worth noting a few things with F1's plans:
Your deposit reserves a spot for the Las Vegas Grand Prix 2024
Final ticket prices have not been announced
You are reserving "levels" with this deposit, not specific packages or seats
Deposits are non-refundable
You must make a unique deposit for each ticket, suite, or spot you want
Here are the deposits for each level of the F1 Las Vegas Grand Prix 2024:
General Admission: $250
Grandstand: $250
Hospitality: $1,000
Private suite: $5,000
The most affordable ticket for the 2023 Las Vegas Grand Prix is $500. That's general admission. Grandstand tickets start at $1,500. To that, we should not deem the deposit amount correlative to what ticket prices might be next year.
The same can be said for hospitality tickets, which range from $5,000 to over $15,000 this year. The private suite deposit is per suite, so if you need more than one suite, be prepared to make an even more sizable deposit.
Those interested in reserving their spot should visit the dedicated F1 Las Vegas Grand Prix website.
Should you attend the 2024 F1 Las Vegas Grand Prix?
As we've noted several times this week, the 2023 Las Vegas Grand Prix is a spectacle but not without its shortcomings. It's worth attending if you're a race fan – mainly if you live in the United States – but we have one question about the f1 Las Vegas race in 2024.
What will attending the F1 Las Vegas Grand Prix in 2024 cost?
As We have laid out before, purchasing access to a hospitality event like Heineken House or the Bellagio Fountain Club is the smart choice. But F1 doesn't seem to be taking deposits for those with the "hospitality" tier; its website only notes the $1,000 deposit gets you access to the Paddock Club.
And the Paddock Club is sensational. You get:
Food and Drink included (including adult beverages)
Five-day ticket access, including the opening ceremony
A "Sunday Recovery Brunch" at the MGM Sphere
A commemorative ticket box
Dedicated service managers and a concierge
But the Paddock Club is not all-inclusive. Companies and brands with a presence at F1 often have private areas for invited guests in or near the Paddock Club. While you'll get a lot from purchasing the Paddock Club tier, you won't get full access to everything.
If you want to ensure you have a spot at the 2024 F1 Las Vegas Grand Prix, now is the time to make a deposit. The uncertainty of what's available after your deposit and how much the final pricing might be may give you pause.
Editors' Recommendations