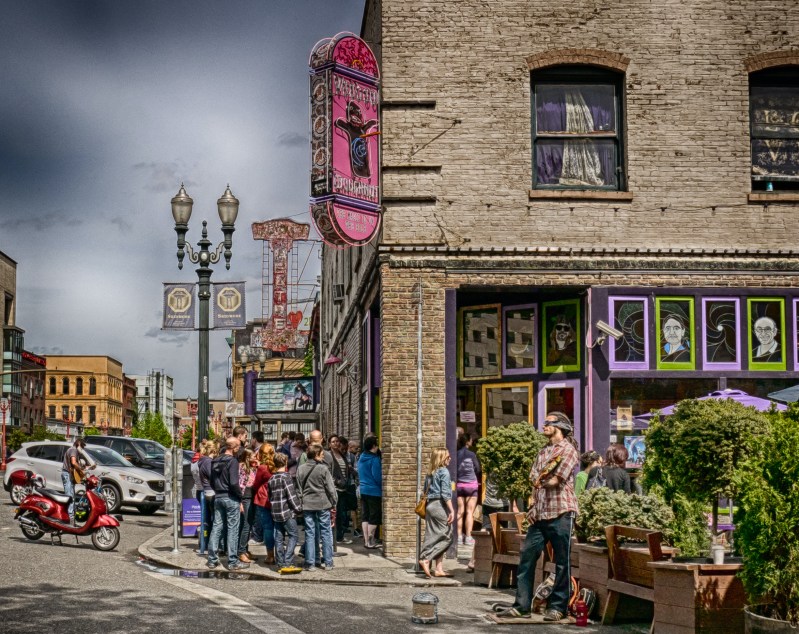 What was once a Portland novelty has grown into a brand synonymous with the Rose City. En route, VooDoo Doughnut grew a little too big for its own good and lost sight of the same eccentric sweets that made it famous.
Credit to the now 20-year-old outfit where credit is due. For starters, VooDoo helped draw some foodie attention to Portland well before the celebrity chefs moved here. Also, as anybody who has been to Portland knows, the city is crawling with donut and ice cream shops these days. A big part of that is due to VooDoo.
The original shop in Portland's Old Town continues to be a late-night hangout, open until the wee hours (3 a.m., some nights). It's a draw for those looking for the ultimate sweet tooth nightcap, preferably after a concert and/or some weed. Back in the day, rumors ran rampant around the place, from the doughnut-eating contests for dogs to late-night weddings happening right on site.
Today, things are a bit different. VooDoo has spots up and down the western U.S. If you fly in and out of Portland, you're almost guaranteed to see people carrying some VooDoo in those Pepto-pink boxes. There's merch and, like a lot of things food in Portland, long lines depending on when you decide to chow down.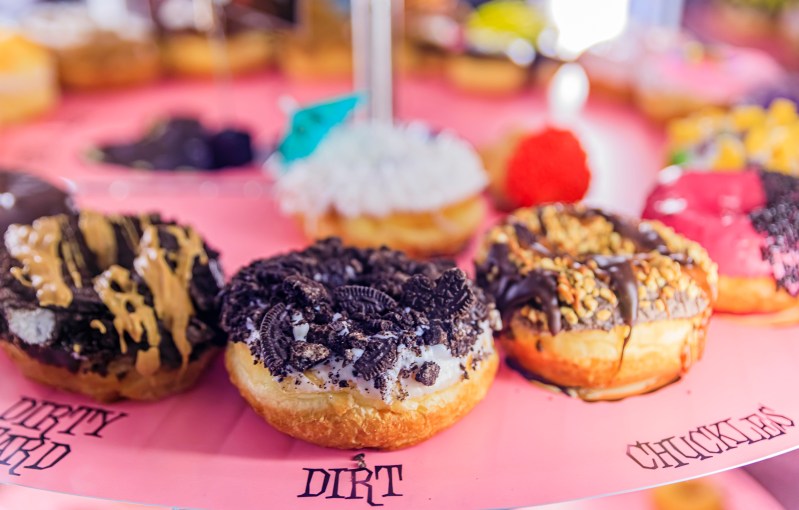 Honestly, the donuts have never been great. It's more about the novelty of throwing playful cereal into the mix or topping a maple bar with bacon. Touting items like the Maple Blazer Blunt and Cock n' Balls, the place knows its audience.
But as USA Today reports, the place is a bit of a tourist trap. According to the publication, VooDoo is the seventh biggest tourist trap in the world, right up there with the Salem Witch Museum in Massachusetts and Four Corners Monument in Arizona. In the "most overrated attractions worldwide" category, VooDoo placed number one. USA Today based its findings on an analysis of 23.2 million Google reviews.
Maybe the place lost its magic, but, to be honest, the doughnuts never seem fresh and offer a weird texture. The lines can be ridiculous, and Old Town is not the most fun place to be (no, Portland is not dead; downtowns everywhere are dealing with some complex issues). You can find much better donuts elsewhere in town, from Pip's Original to the decidedly overpriced but delicious offerings at Blue Star.
Perhaps VooDoo lost its edge because getting high is legal now, and there's nothing illicit about getting high and eating a half-dozen maple bars. Perhaps it's not as fun because some of the best concert venues within walking distance have shuttered. Perhaps Portland doesn't like to see one of its own franchises out and become a national — nay, international — brand. Regardless, we won't take you there if you come to visit.
Donuts on the mind? Here's a great apple cider donut recipe for fall and some more donut recipes to sweeten things up.
Editors' Recommendations