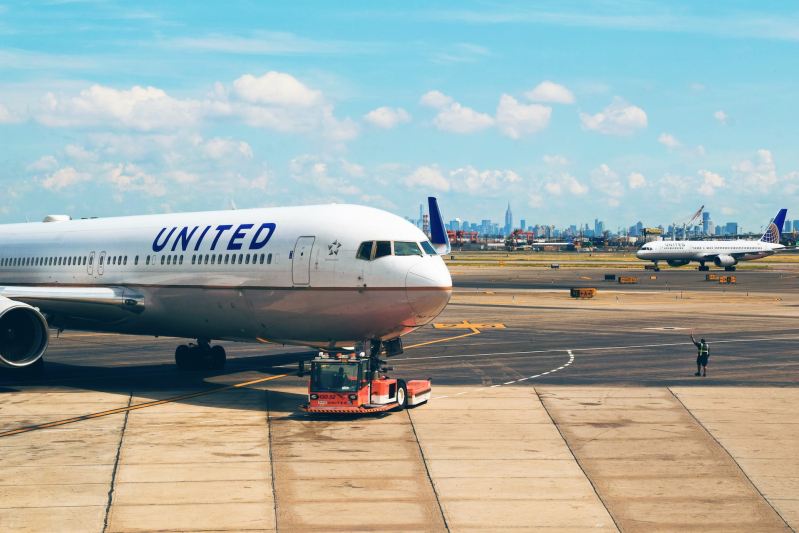 We love having everything digitally at our fingertips, and United Airlines is capitalizing on this to make your travel plans fly a whole lot smoother. Just like you love watching that Domino's pizza tracker to see where the driver is at with your food, the United Airlines app will make sure you know where your flight is and will help if anything goes wrong. Here are the changes to the app you'll love the next time you book with United.
The new United app upgrades
Who doesn't love when their favorite place updates its app with awesome new features? Here's how your United reservations are going to get better.
Did your flight get canceled or delayed by more than 60 minutes? Instead of having to chat with a desk agent, the app will automatically present you with rebooking options, bag tracking, and any meal and hotel vouchers that you're eligible for. These options will be available right on the app's home screen. Sweet.
Here's what you can do:
Have updates sent straight to you
You don't have to be surprised by a flight cancellation or flight delay. All updates about your flight will be sent straight to your phone.
Change flight or rebook as needed
When that update hits, and you see you've been bumped or delayed, you'll be able to fix it on the app. It takes the hassle away and will show you different flights to pick from if you need to rebook.
No one likes to show up without their luggage. Being able to track where your bag is every step of the way will definitely take a bit of stress out of traveling.
Just text, voice call, or video call with an agent from wherever you are (no more waiting in lines at the airport).
United started beta-testing the new services on the app last year and had such positive results that they rolled it out for everyone to fall in love with. Not only does this take the stress off of the passenger, but the employees as well. The lines at the service desks at the airports are shorter, and employees have more time to assist other passengers.
It makes everyone's day easier by letting United passengers feel more connected to the airline. With open communication and transparency at your fingertips, there will be fewer possible angry customers who don't know what's going on with their flight.
If you don't have the app
Not everyone likes to have every app on their phone, and not everyone has room to download another app. That's fine, United still has you covered. All you need to do is jump on your laptop, computer, or other device and go to their website to use the self-service option.
Airports and airlines only want happy passengers who get to their destination on time and with all of their luggage in one piece. There are plenty of factors outside of the airlines' control that can sometimes keep this from happening (thanks, weather), but at least you know you'll stay informed with these app updates. Before making your next United reservation, have the app downloaded so you feel more in control of your final destination.
Editors' Recommendations