We all know the drill. We get to the airport hours early to make sure you don't miss your flight, only to find out it's already been delayed. Now you're stuck at the airport for half a day having to buy over-priced coffee to stay awake until your flight finally leaves. If you are tired of that life, the Department of Transportation recently released their findings on air travel — including the best airlines for on-time flights.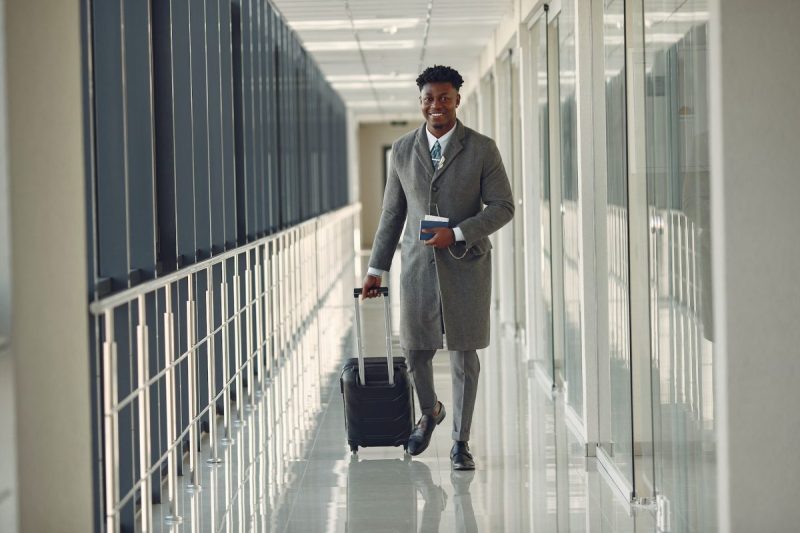 The top airline for on-time flights
The Department of Transportation looked at full-year flight data from 2022. The report defines an on-time flight as one that arrives at its destination within 15 minutes of its scheduled arrival time. So, who topped the list?
Delta Air Lines
We've had plenty of nice things to say about Delta lately, but it turns out, they're also the airline you can set your clock by. Whether you looked at their month-to-month reporting, where they were always in the top three, or went straight to the yearly average, they were the airline most dedicated to getting customers to their final destination.
Delta Air Lines even crushed the competition for the busiest month of the year, coming in at number one with an impressive 77.5% of all flights coming in on time in December, with the average for all airlines being under 70%. Sorry, Southwest.
Delta finished the year strong with an on-time score of 82.1%, beating the airline average of 76.7%. (It was also the only airline to come in above 80% annually.)
The next best thing
If you don't like Delta for whatever reason, you could almost set your watch to the second and third-place airlines.
Alaska Airlines
Alaska Airlines gave Delta a run for its money, taking the second place spot for airlines that worked hard getting people from here to there, scoring a 79.1% for the year. They could have taken the number one spot if their December number wasn't a scary 60.5%, which was even worse than Southwest for that month.
United Airlines
Rounding out the top three airlines for on-time flights is United Airlines. Their year-end score was 78.7%, with their December flights landing at 71.8%, which makes them one of only three top airlines that scored over 70% for that fiasco of a month.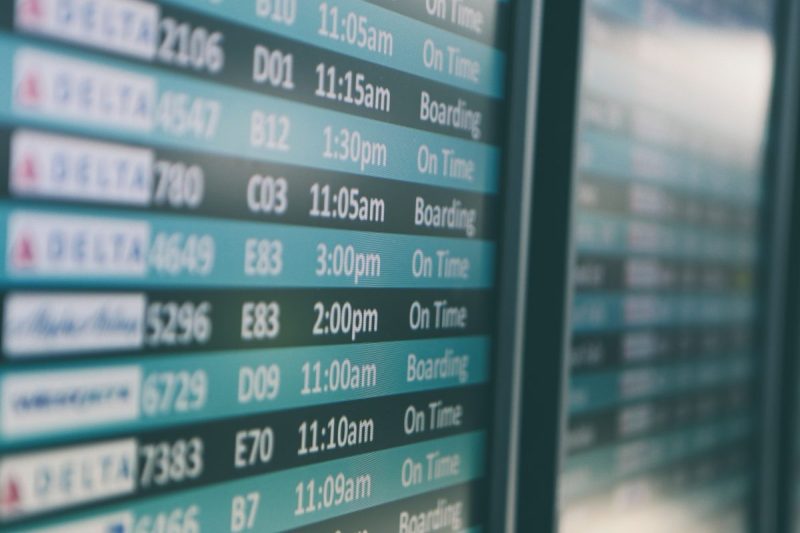 The late guys
We know you want to know which airlines were the worst timekeepers last year. The bottom two with the most airport delays shouldn't be that big of a surprise if you've ever flown with them.
Allegiant
You know you trade your time for low prices when you fly Allegiant. They came in last place out of the main carriers, with a year-end average of 63.4% of flights being on time.
Their December was even worse than Southwest, with 57.2% of flights making it when they should.
JetBlue
JetBlue barely beat out Allegiant, with 64.6% of people knowing when they would arrive at their destination, and 59.1% of holiday travelers experiencing Christmas magic.
If you want to see how your favorite airline fared, check out the full report released by the DOT. Before you book your upcoming trip, see if you'll need to bring something to do at the airport while you wait to board.
Editors' Recommendations