The "go-big-or-go-home" mentality has led many a best man down the well-meaning path of bachelor party planning failure. While classic destinations like Vegas or South Beach guarantee an over-the-top night to remember, they're also ludicrously expensive. And, let's face it: predictable. Why not broaden your horizons to some of the more underrated bachelor-party-worthy cities in America? Here are four we heartily endorse.
Portland, Oregon
To the uninitiated, Portland (Oregon, not Maine) likely brings to mind more tree-hugging vegans and organic food trucks than raging bachelor party potential. But, believe it or not, the iconic city is home to more strip clubs per capita than any other large city in the U.S. We're not talking sleazy, expecting-the-cops-to-bust-in-at-any-minute joints either. The "gentleman's clubs" here are as legit and upscale as you're likely to find anywhere in the country. If you like your naked ladies with a hearty side of beef, Acropolis Steakhouse serves a mean filet and all the fixings for around $10. We'd be remiss if we didn't point out that Portland is also home to arguably the best craft beer scene in America.
Key West, Florida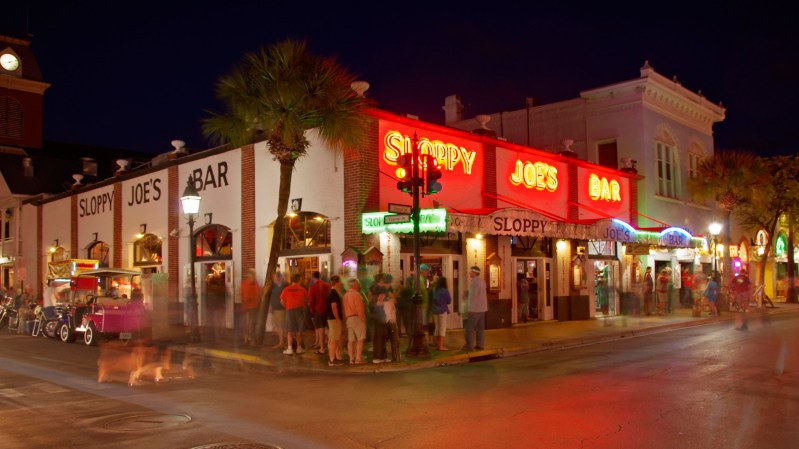 Key West certainly isn't the cheapest bachelor party destination on this list, but if you're keen on a South Florida night out, it certainly beats out South Beach and Fort Lauderdale. The three-hour drive from Miami might be one of the most convertible-worthy road trips in the country. Plan to tuck into just about any marina along the way — Islamorada is a good start — for a half-day fishing charter. A good many beachfront restaurants in the area will even prepare and cook your catch for you. Then, finish the drive south on the Overseas Highway. Duval Street is about as touristy as it gets in Florida, but he no-nonsense vibe and complete lack of pretense in iconic dive bars like Sloppy Joe's, Irish Kevin's, and the Green Parrot is way more fun than anything you'll find in Miami anyway.
Providence, Rhode Island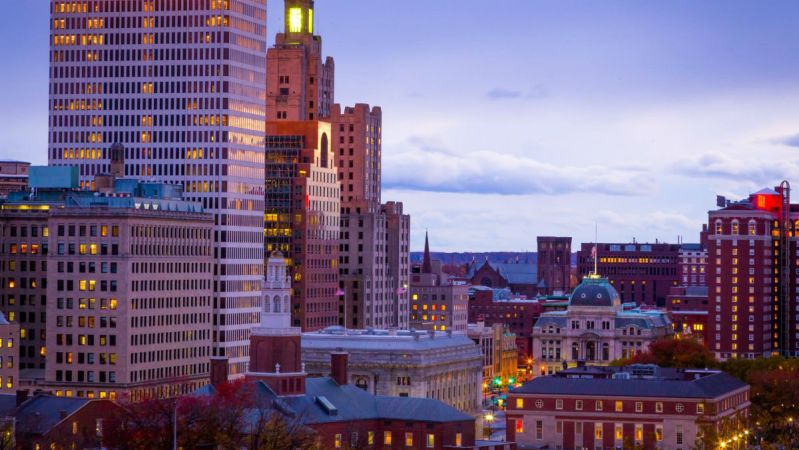 Sure, Boston is New England's go-to city for just about everything. But, it's also off-the-wall expensive. Rhode Island's capital city has been on a serious upswing for the last decade, although it's only within the last few years that in-the-know travelers have started taking notice. With some of the best colleges in the country, a nightlife scene that ranges from top-notch dive bars to world-class clubs, and relatively inexpensive prices all around, Providence is a solid base for any bachelor party. For waterfront drinks, head to Whiskey Republic and nearby Hot Club — both icons of the city's day-drinking scene. For a more lively, club-like vibe, Rooftop at the Providence G and Roxy will serve you and your entourage well. When things finally (maybe?) wrap at sunrise, The Dean is the ideal hotel to faceplant till checkout time.
Buffalo, New York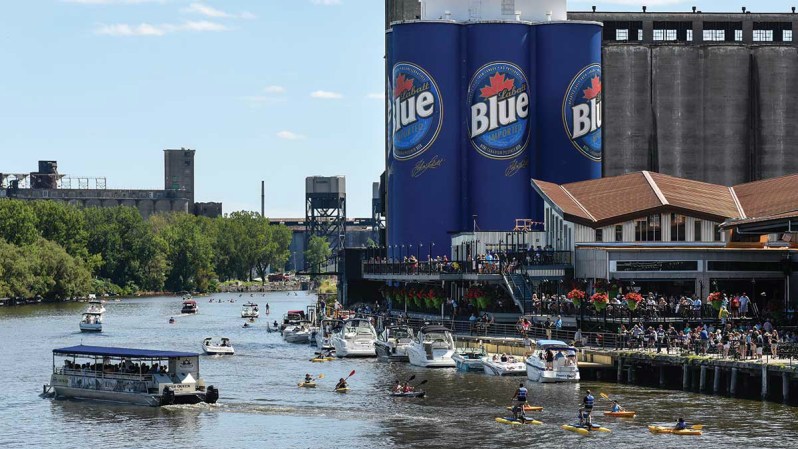 Buffalo, like its legendarily unfortunate sports franchises, gets a bad wrap — but there's no denying the city is on the up-and-up. That translates to plenty of fantastic, hard-drinking dive bars and solid restaurants, all at dirt-cheap prices. Buffalonians are some of the friendliest folks you'll meet anywhere in New York, so it's easy to head out for the night without a plan — even for a bachelor party — and get into some The Hangover-esque shenanigans with the locals. If you happen to be in town during the NFL season, it's also one of the best places in the country to catch a game. Even if you don't care about either team on that night's card, it's worth going if only for the next-level (read: bachelor party-worthy) tailgating that Buffalo is known for.
Editors' Recommendations