Las Vegas is one giant adult playground with some of the best dining and entertainment options in the entire world, which makes it one of the best places in the United States for a bachelor party. But because there is so much to do in Sin City, it's easy to go too fast and too hard right out of the gate, which will make the second half of your trip less than enjoyable. If you're going to throw a bachelor party in Vegas the right way, you have to pace yourself. This means forgoing day drinking if you're planning a big night, and keeping your evening plans on the tamer side if you're hitting one of Vegas' infamous pool parties in the afternoon. Remember to pack plenty of sunscreen, stay hydrated, and set aside time each day to rest and recharge for the next activity. Follow these simple steps — plus our below recommendations on what to do, see, and eat — and you'll have the best Vegas bachelor party possible.
Stock Up on Supplies
Dispensaries have been selling recreational marijuana in Vegas for two years, so the companies operating in this space have had time to establish themselves and create some really cool shopping experiences. Planet 13 is an absolute must on the Vegas dispensary circuit. Whether you're looking for flower, concentrates, or edibles, a dedicated employee will work with you on personalized recommendations to help you navigate the store's huge selection. While Planet 13 is simply a dispensary at the moment, they are about to open a coffee shop, pizzeria, and customer-facing production facility in the near future.
For a more intimate yet just as awesome experience, The Apothecary Shoppe is known for making their own delicious baked goods, concentrates, topical treatments, and more. There's even an attached cafe where you can grab sandwiches, pastries, and coffee if you feel the munchies coming on. The Apothecary Shoppe is open 24 hours and is located close to the Strip, so you can get your fix anytime.
Fulfill Your Need for Speed
Drive any direction away from the Strip for 20 minutes, and you'll find desert as far as the eye can see. All that open space calls for an adventure, and Exotics Racing is one of the most thrilling ways to get one. This Las Vegas racetrack is home to the world's largest supercar driving experience where you can get behind the wheel of more than 50 exotic cars, whether it's a Lamborghini Huracan or a McLaren 720. Each driver is assigned a dedicated instructor who rides in the front seat, guides you through tight curves, and tells you when to put the pedal to the metal. A camera on the dash records the entire experience, which you can purchase at the end of the ride. You can also ride along with a professional racer in a 707 horsepower Dodge Charger SRT Hellcat for a high-speed drifting experience. If more than a couple of you choose to drive, spring for the VIP experience, which comes with a private room that's stocked with snacks and refreshments.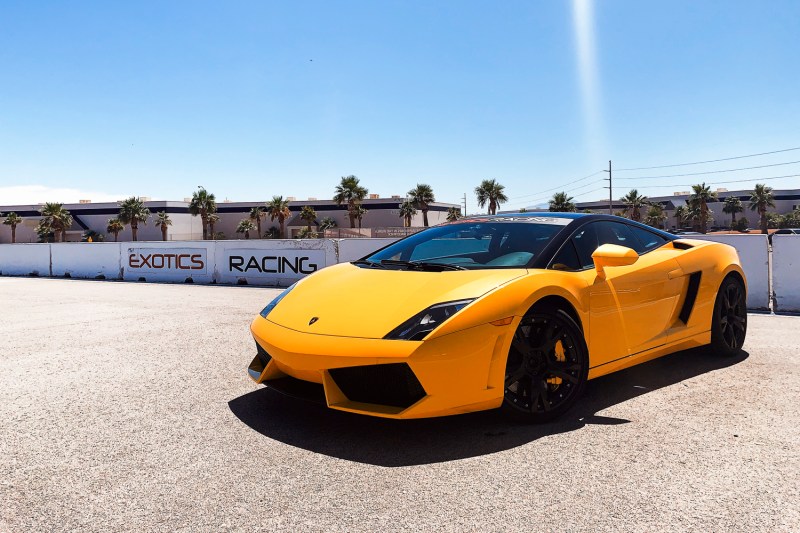 See Some Shows
You can't go to Vegas without seeing a show because some of the best entertainers in the world are performing on the city's many stages. Absinthe is a must-see if you're craving a unique experience. Located inside Spiegelworld's circus tent at Caesars Palace, Absinthe is a mix of raunchy comedy, burlesque, and circus acts that are inspired by 19t- century European cabarets. There's really no bad seat in the house here, but beware that folks in the front row might get heckled by the host and splashed with water during one of the performances.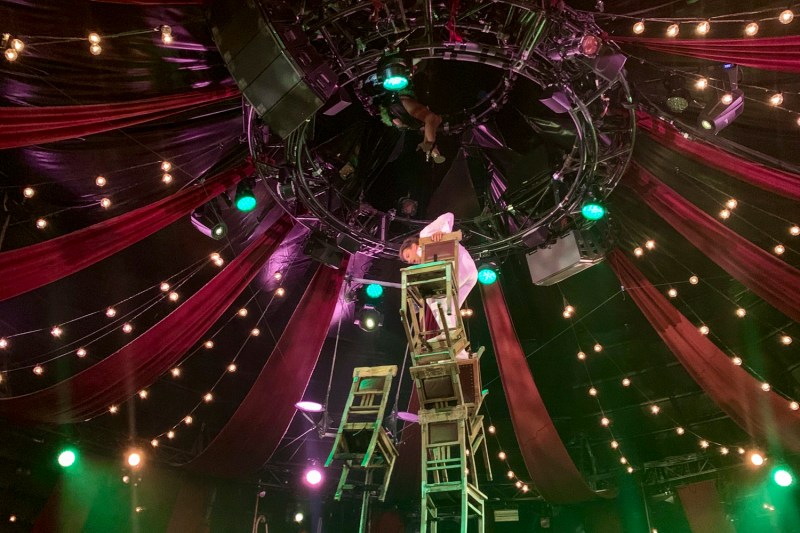 If magic is your thing, check out Criss Angel MINDFREAK at Planet Hollywood. The show is a technological marvel that features more surface area of video than any other production in the world, which means you're in for some insane visual effects during MINDFREAK's wild 90 minutes. During any given performance, you'll see a variety of Angel's 75 signature illusions, ranging from levitation and disappearance to transforming handkerchiefs into flying white doves. While you can likely credit many of the tricks to outstanding technology, Angel has a great onstage persona which makes the entire show a ridiculously good time.
Get to the Club
Even if you're not a club person, Vegas is the place to experience one if you're feeling curious. Hakkasan Nightclub is the best in town and features world-class DJs and acts like Tiesto, Zedd, Lil John, and Crankdat. They recently installed an insane LED ceiling grid that moves in mind-bending ways, and the light show itself is one of the most mesmerizing things you'll witness on your trip. If you're really into the EDM scene, you'll probably be fine with general admission. But we think Hakkasan is a much better experience when enjoyed at a reserved table so you can really get the VIP treatment.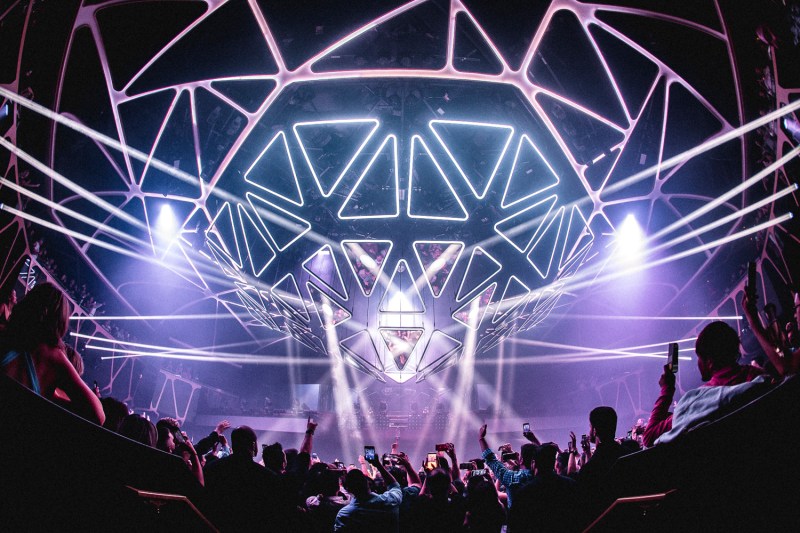 It wouldn't be a bachelor party without a strip club, and Spearmint Rhino is one of your best bets near the strip. For $625, the bachelor party package is a great deal, as it comes with two bottles of booze, VIP transportation, and a table for you and nine friends. There's also a great single bottle package if you're rolling with a smaller group of guys.
Party in the Pool
Another quintessential Vegas experience is a pool party, and luckily there are a ton to choose from depending on the vibe you want. While some pools are more like day clubs that feature DJs with household names, we much prefer a lively yet laid-back experience. Garden of the Gods Pool Oasis at Caesars Palace is one of our absolute favorite places in the city. Stunning Roman architecture and beautiful greenery surround seven glorious pools that will keep you cool in the hot Vegas sun. They all offer a slightly different experience, whether your group is in the mood to relax and recharge or play swim-up table games. But for the ultimate pool experience, book a cabana at Venus Pool, which is currently experiencing a takeover from Cove Beach Dubai. Each cabana is equipped with lounge chairs, a misting fan, plenty of refreshments, a fruit tray, and a dedicated host to help with your every need. The music here is fantastic and ranges from salsa on Fridays to 90s hip hop on Saturdays. But the best part is Venus Pool's fabulous shisha menu, which you can enjoy from your perch in the pool.
Explore Old Vegas
The Strip is awesome, but you have to head downtown to Fremont Street if you want to get a taste of what old Vegas was like. The casinos are smaller, darker, and dingier, and the street performers are more in your face. It's also where you're going to find some of the best people watching in the city. We suggest taking a stroll through the famous Golden Nugget, then walking over to El Cortez Hotel and Casino, which boasts some of the best gambling odds in old Vegas. And make sure to look up because a network of LEDs that cover Fremont Street put on a free light show every hour starting at 6 p.m.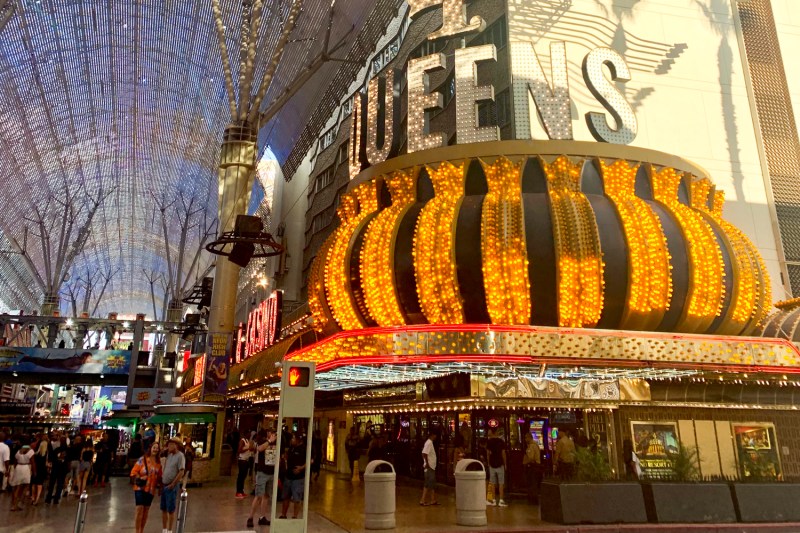 Eat Like a King
Las Vegas has become a culinary destination in its own right as world-class chefs have flocked there to open outposts of their restaurants and new concepts specific to the city. The Cosmopolitan is one of our favorite places to eat — you'll likely find yourself grabbing a bite there every day. First on your agenda should be Estiatorio Milos, a Greek import from Montreal that has the best lunch deal in town. For $29, you can feast on three courses of delicious Mediterranean fare like Shetland Island Organic Salmon Tartare, Greek salad with the creamiest feta, grilled dorade royale, and chicken souvlaki. We recommend shelling out the $10 supplementary fee for the Mediterranean grilled octopus, which is served with fava bean puree and is one of the best dishes we had in Vegas.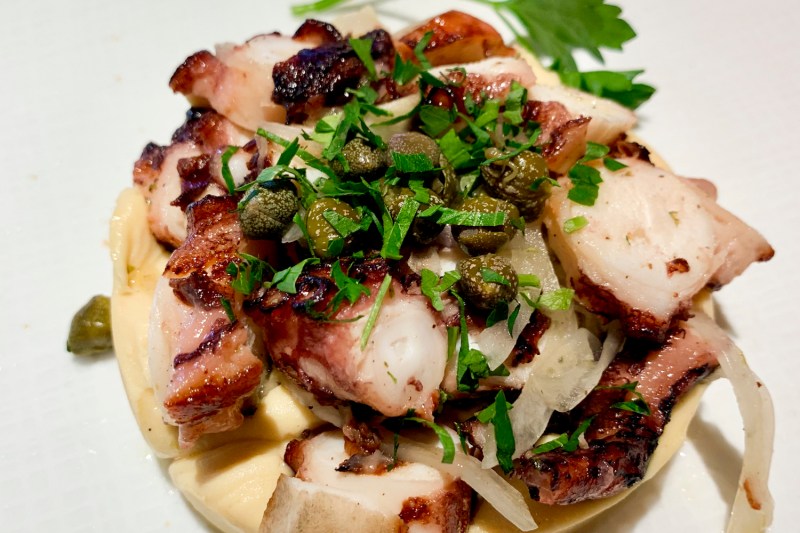 If you're looking for a more casual dining experience, The Cosmopolitan's Block 16 Urban Food Hall brings favorite dishes from some of America's best eating cities to the hotel and casino. Expect to find Portland, Oregon favorites, like Chef Andy Ricker's Thai sensation Pok Pok Wing and Chef Rick Gencarelli's delicious sandwich spot, Lardo. If you're looking for some spice in your life, Nashville, Tennessee hot chicken joint Hattie B's has a heat level to satisfy every craving. When it comes time to kick that hangover, hit up New Orleans favorite District: Donuts. Sliders. Brew. for a biscuit breakfast sandwich, topped with miso praline bacon and a sunny-side-up egg, that will change your life. You also have to stop by NYC's beloved Ghost Donkey for expertly made tequila and mezcal cocktails, delicious nachos piled high with things like wild mushrooms and truffles, and the best staff and vibes in all of Vegas.
Don't make a trip to Sin City without eating at Vetri Cucina, a Philadelphia Italian restaurant helmed by the James Beard Award-winning chef Marc Vetri. Perched on the 56th floor of Palms Casino Resort, you'll enjoy sweeping views of the Strip and Red Rocks Canyon while you dine on the beautiful cuisine of Italy. The Thinly Shaved Porchetta and Foie Gras Pastrami were standout starters, while the pillowy Swiss Chard Gnocchi was one of the best dishes we've ever eaten. If you're looking for more standout pastas, the Tonnarelli Cacio e Pepe and Saffron Fusilli with lobster, tomatoes, and Pernod are both excellent. Finish the meal with a Whole Roasted Bass with potatoes and artichokes for the table, and of course some rounds of Fernet to wash it all down.
If a traditional English pub feed is what you crave, check out Gordon Ramsay Pub & Grill in Caesars Palace. The move here is the menu of pub classics, like butter chicken curry, steak & ale pie, and the beautifully tender and flaky fish & chips. The burger here is also outstanding, served on a brioche bun with English cheddar, bacon, lettuce, and tomato. Order a Caesar salad for the table and make sure your friends like sharing.
Choose Accommodating Accommodations
Where you stay in Las Vegas will set the tone for your trip, so be sure to choose wisely, depending on the vibe you want to procure. You probably remember that infamous Real World suite from Palms Casino Resort, which you can still book, confessional and all. But today's Palms is very different from the Palms you saw on TV in 2002. The property has undergone extensive renovations and now features some of the most gorgeous and comfy rooms in the city. Depending on how many guys you have along for the ride, you can book a couple of Fantasy Tower Queen rooms, or spring for one of the insanely cool Sky Villas or Theme Suites that feature things like private pools, two-lane bowling alleys, and basketball courts outfitted with Murphy beds, big enough to sleep 10. Table games and slots await, as do high-limit rooms for those willing to bet it all. You won't have to leave to get an amazing meal, with restaurants like Scotch 80 Prime steakhouse, Vetri Cucina, Chef Michael Simon's Mabel's BBQ, and 24-hour diner Lucky Penny all on-site. You can get your cocktail fix at piano bar Mr. Coco, or have a drink underneath the massive Damien Hirst shark piece at lobby bar Unknown. A well-equipped fitness center means you never have to break your workout routine, and two gorgeous pools will keep you feeling cool in the dry Vegas heat.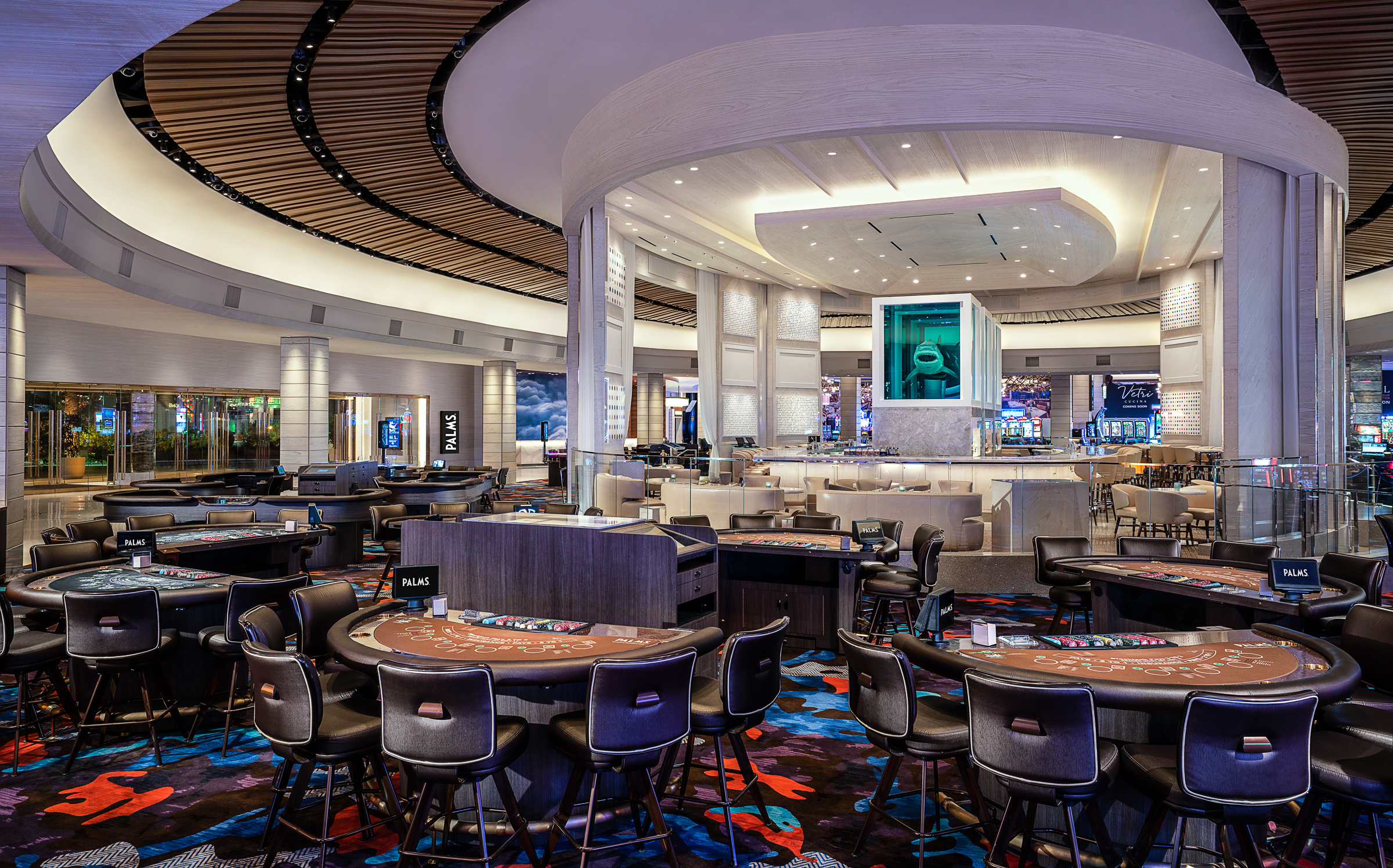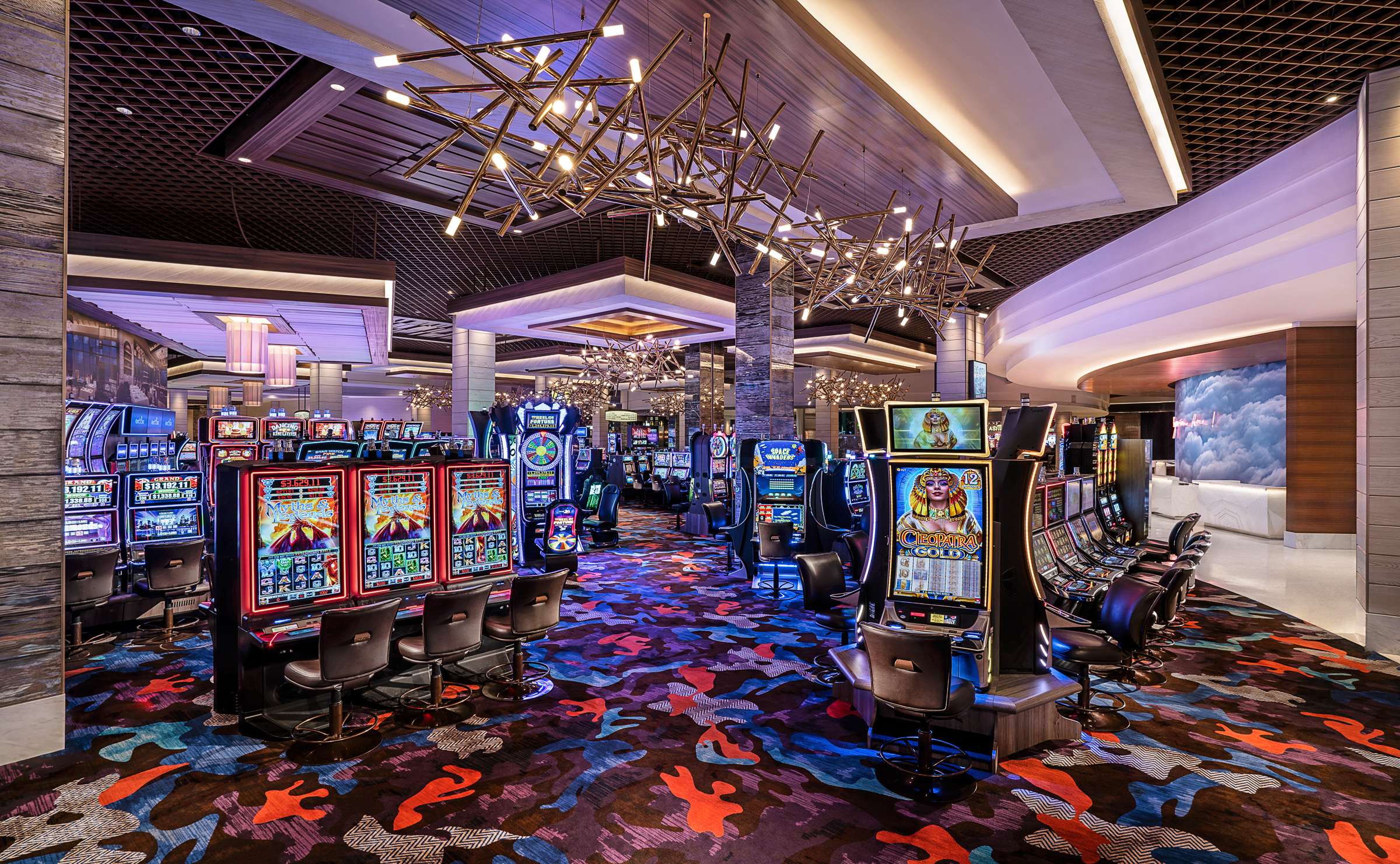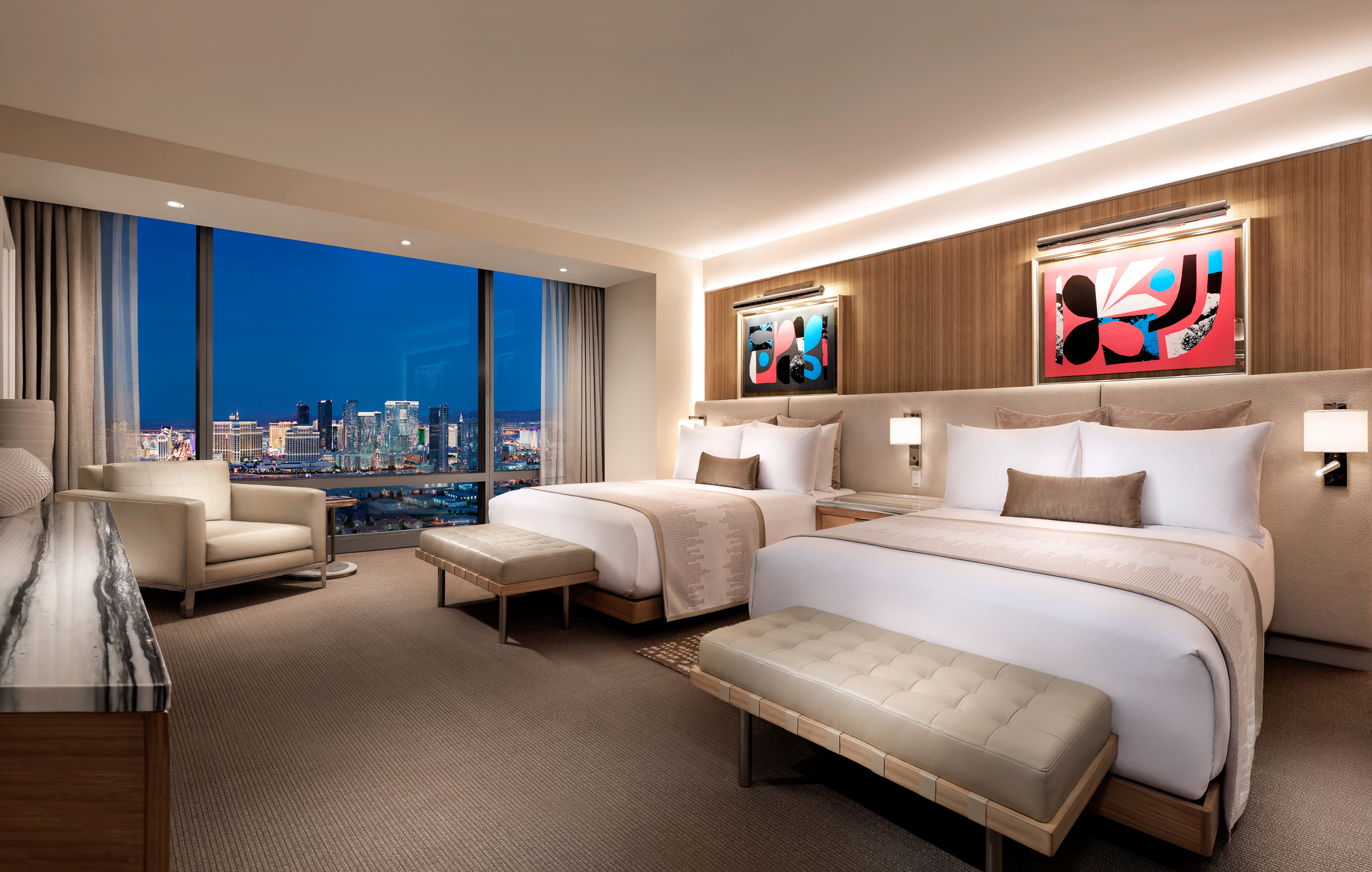 If you're looking to get all of the guys into one room but don't have a lot of cash to drop on a suite, Bally's is one of your best bets on the Strip. We stayed in one of the property's recently renovated Jubilee Premium Suites, which has a massive living area that includes a half bathroom in addition to the master bath. When you book, make sure to ask for a connecting Executive King, and suddenly you have a huge two-bedroom / three bathroom suite that can comfortably sleep six, if you request a couple of rollaway beds. What Bally's lacks in solid restaurant and entertainment options, it more than makes up for in price and location, so definitely look into it when you're planning your Vegas bachelor festivities.
Editors' Recommendations