Las Vegas is one giant adult playground with some of the best dining and entertainment options in the entire world, which makes it one of the best places in the United States for a bachelor party. Yet since there is so much to do in Sin City, it's easy to go too fast and too hard right out of the gate, which will make the second half of your trip less than enjoyable.
If you're going to throw a bachelor party in Vegas the right way, you have to pace yourself. Meanwhile, you don't have to limit yourself to The Strip, as there's plenty more to see and do across the Las Vegas Valley. Remember to pack plenty of sunscreen, stay hydrated, and set aside time each day to rest and recharge for the next activity. Follow these simple steps — plus our below recommendations on what to do, see, and eat — and you'll have the best Vegas bachelor party possible.
Stock up on supplies
Dispensaries have been selling recreational marijuana in Vegas for nearly six years, so the companies operating in this space have had time to establish themselves and create some really cool shopping experiences. Planet 13 is an absolute must on the Vegas dispensary circuit. Whether you're looking for flower, concentrates, or edibles, a dedicated employee will work with you on personalized recommendations to help you navigate the store's huge selection. While Planet 13 is simply a dispensary at the moment, they are about to open a coffee shop, pizzeria, and customer-facing production facility in the near future.
For a more intimate yet just as awesome experience, Jardín Premium Dispensary is a locally and minority-owned and operated dispensary that's less than four miles from the north side of The Strip, yet offers a very authentically Vegas cannabis experience. They have all the goodies you want — including pre-roll kits, edibles, and CBD products — and they're always down for social justice, as they're always giving back to the local community
However you decide to enjoy your "magical herbs", please keep in mind that all hotel-casinos on The Strip and in Downtown Las Vegas forbid consumption on site. If you'd rather not worry about enjoying all that good-good in the privacy of your own place, Bud and Breakfast and Cannabis Tours have full listings of 420-friendly accommodations throughout the valley.
Fulfill your need for speed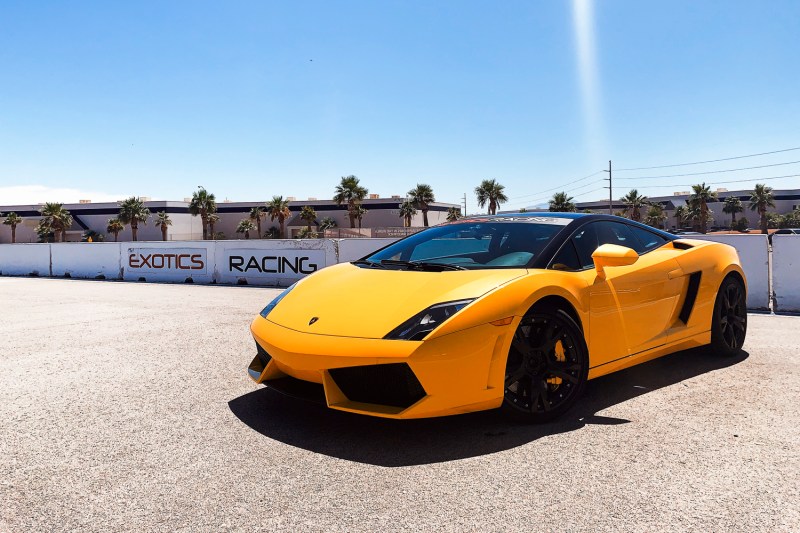 Drive any direction away from the Strip for 20 minutes, and you'll find desert as far as the eye can see. All that open space calls for an adventure, and Exotics Racing is one of the most thrilling ways to get one. This Las Vegas racetrack is home to the world's largest supercar driving experience where you can get behind the wheel of more than 50 exotic cars, whether it's a Lamborghini Huracan or a McLaren 720.
Each driver is assigned a dedicated instructor who rides in the front seat, guides you through tight curves, and tells you when to put the pedal to the metal. A camera on the dash records the entire experience, which you can purchase at the end of the ride. You can also ride along with a professional racer in a 707 horsepower Dodge Charger SRT Hellcat for a high-speed drifting experience. If more than a couple of you choose to drive, spring for the VIP experience, which comes with a private room that's stocked with snacks and refreshments.
See some shows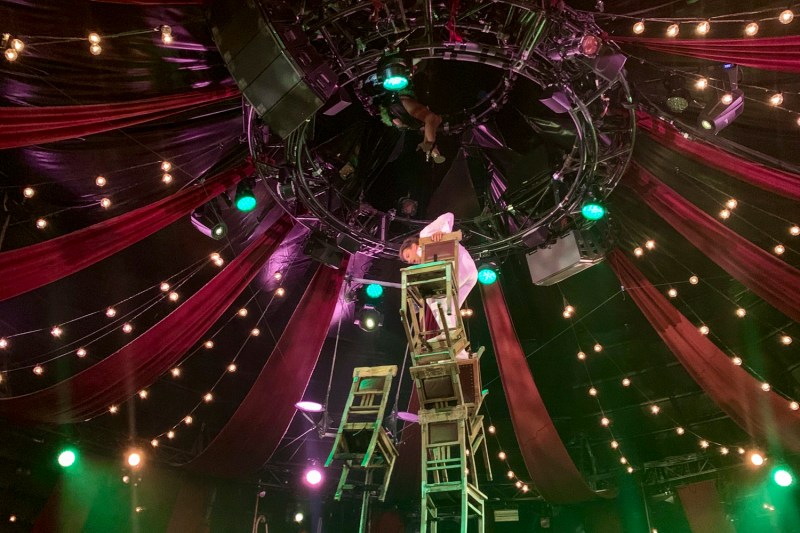 You can't go to Vegas without seeing a show because some of the best entertainers in the world are performing on the city's many stages. Absinthe is a must-see if you're craving a unique experience. Located inside Spiegelworld's circus tent at Caesars Palace, Absinthe is a mix of raunchy comedy, burlesque, and circus acts that are inspired by 19t- century European cabarets. There's really no bad seat in the house here, but beware that folks in the front row might get heckled by the host and splashed with water during one of the performances.
If you want something a little more low-key and high-brow but just as fun, Wynn's Delilah may be Vegas' hottest supper club. Not only will you wine and dine in true style, but you will also be treated to classy live music and DJ shows. And if you come at the right time, you might even enjoy some rare A-list celebrity sightings!
Get to the club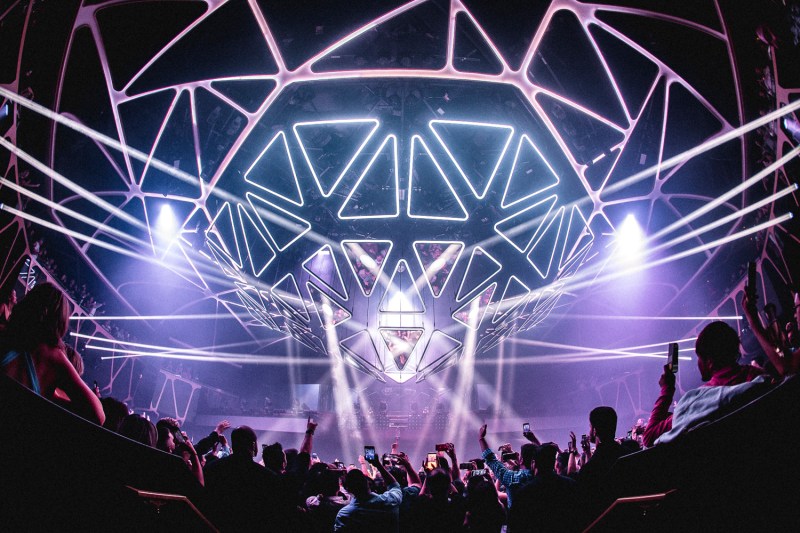 Even if you're not a club person, Vegas is the place to experience one if you're feeling curious. Hakkasan Nightclub is the best in town and features world-class DJs and acts like Tiesto, Zedd, Lil John, and Crankdat. They recently installed an insane LED ceiling grid that moves in mind-bending ways, and the light show itself is one of the most mesmerizing things you'll witness on your trip. If you're really into the EDM scene, you'll probably be fine with general admission. But we think Hakkasan is a much better experience when enjoyed at a reserved table so you can really get the VIP treatment.
It wouldn't be a bachelor party without a strip club, and Spearmint Rhino is one of your best bets near the strip. Their bachelor party package is a great deal, as it comes with two bottles of booze, VIP transportation, and a table for you and nine friends. There's also a great single bottle package if you're rolling with a smaller group of guys.
If you're looking for more LGBTQ+-inclusive clubs, FreeZone and Piranha in the off-Strip "Fruit Loop" district near UNLV offer some of Vegas' best drag shows, and some of the hottest "eye candy" you'll find anywhere.
Party in the pool
Another quintessential Vegas experience is a pool party, and luckily there are a ton to choose from depending on the vibe you want. While some pools are more like day clubs that feature DJs with household names, we much prefer a lively yet laid-back experience. Garden of the Gods Pool Oasis at Caesars Palace is one of our absolute favorite places in the city. Stunning Roman architecture and beautiful greenery surround seven glorious pools that will keep you cool in the hot Vegas sun. They all offer a slightly different experience, whether your group is in the mood to relax and recharge or play swim-up table games.
For the ultimate pool experience, you can enjoy the ultimate VIP experience at Caesars' Bacchus Pool, which is reserved for Caesars' high-roller and celebrity guests. Here, you can swim in true style with a collection of private pools, head down to the main pool complex whenever you're ready for more action, and enjoy a private cabana that's fully equipped with power outlets, a refrigerator, and premium live TV.
Explore Old Vegas and its many new delights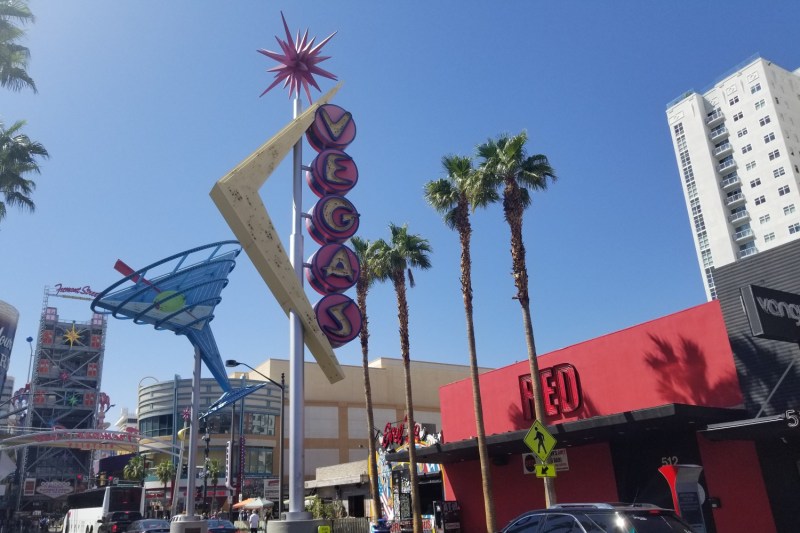 The Strip is awesome, but you have to head downtown if you want to get a taste of "Old Vegas" in its new-found glory. The casinos are smaller and darker, the street performers are more in your face, the urban environment is much denser, and the overall vibes are much more uniquely raucous. We suggest taking a stroll through the famous Golden Nugget, then zipping over to the 18b Arts District to experience a very different side of Vegas with an eye-popping array of galleries and boutiques, then hopping over to the Fremont East district and Container Park for the most mind-blowingly "unconventionally Vegas" night out imaginable.
Eat like royalty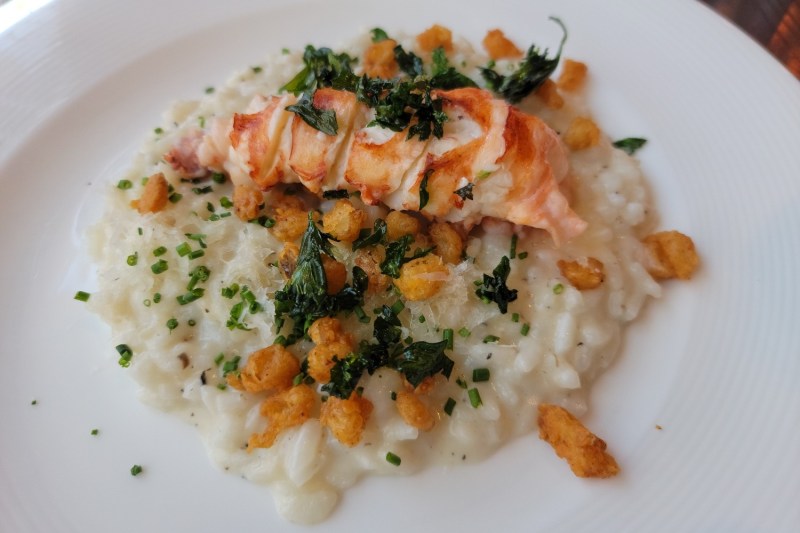 Las Vegas has become a culinary destination in its own right as world-class chefs have flocked there to open outposts of their restaurants and new concepts specific to the city. The Cosmopolitan is one of our favorite places to eat — you'll likely find yourself grabbing a bite there every day. First on your agenda should be Estiatorio Milos, a Greek import from Montreal that has the best lunch deal in town. For 29 dollars, you can feast on three courses of delicious Mediterranean fare like Shetland Island Organic Salmon Tartare, Greek salad with the creamiest feta, grilled dorade royale, and chicken souvlaki. We recommend shelling out the ten-dollar supplementary fee for the Mediterranean grilled octopus, which is served with fava bean puree and is one of the best dishes we had in Vegas.
If a traditional English pub feed is what you crave, check out Gordon Ramsay Pub & Grill in Caesars Palace. The move here is the menu of pub classics, like butter chicken curry, steak & ale pie, and the beautifully tender and flaky fish & chips. The burger here is also outstanding, served on a brioche bun with English cheddar, bacon, lettuce, and tomato. Order a Caesar salad for the table and make sure your friends like sharing.
Yes, there's more food to try!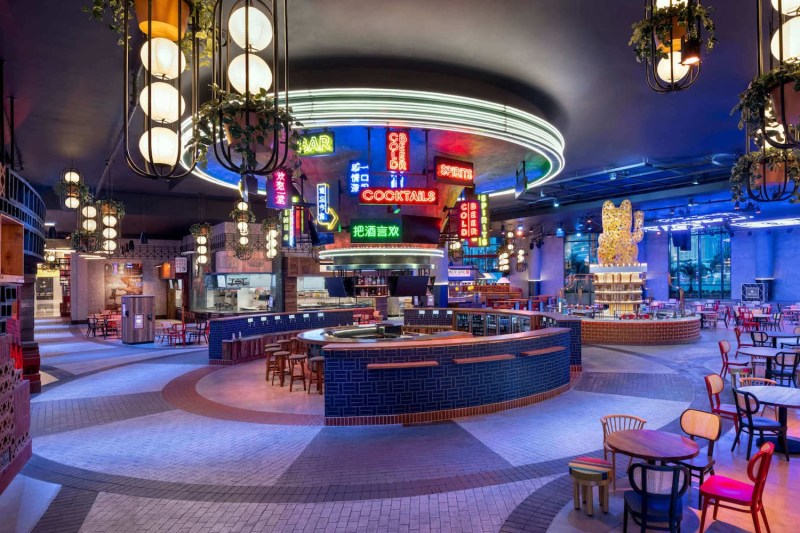 If you're looking for a more casual dining experience, you can't beat Famous Foods Street Eats at Resorts World. With everything from traditional Taiwanese chicken rice at Boon Tong Kee and authentic stuffed lechon at Pepita's Kitchen, to the Steve and Kevin Aoki owned Kuru Kuru Pa Yakitori and the celebrity chef Marcus Samuelson owned Streetbird (offering Nashville-style hot chicken), there's never a shortage of wildly delicious food at Vegas' newest and hottest food hall. By far, Famous Foods has Vegas' best selection of Asian-influenced street foods, but you will also find options like Blood Bros. BBQ and Burger Barn if anyone in your group wants to try different offerings.
If you still want more food hall culinary adventures, The Cosmopolitan's Block 16 Urban Food Hall brings favorite dishes from some of America's best eating cities to the hotel and casino. Expect to find Portland, Oregon favorites, like Chef Andy Ricker's Thai sensation Pok Pok Wing and Chef Rick Gencarelli's delicious sandwich spot, Lardo. If you're looking for some spice in your life, Nashville, Tennessee hot chicken joint Hattie B's has a heat level to satisfy every craving. When it comes time to kick that hangover, hit up New Orleans favorite District: Donuts. Sliders. Brew. for a biscuit breakfast sandwich, topped with miso praline bacon and a sunny-side-up egg, that will change your life. You also have to stop by NYC's beloved Ghost Donkey for expertly made tequila and mezcal cocktails, delicious nachos piled high with things like wild mushrooms and truffles, and the best staff and vibes in all of Vegas.
Choose accommodating accommodations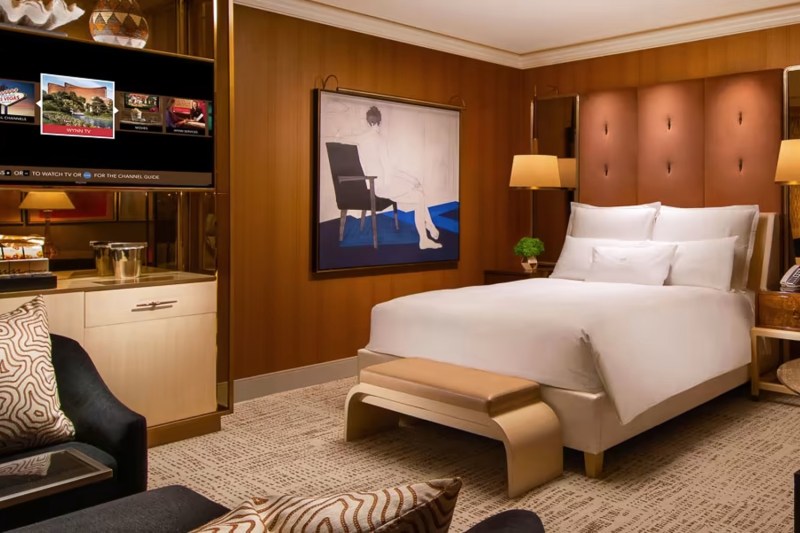 Where you stay in Las Vegas will set the tone for your trip, so make sure to choose wisely, depending on the vibe you want to procure. If you're going all in on going all out, it's hard to top Wynn Las Vegas' iconically luxurious Wynn and Encore Tower Suites, which come with generously sized suites, posh furnishings, daily coffee and tea service, dedicated Tower Suites concierge, twice-daily housekeeping with nightly turn-down service, and access to the exclusive Tower Suites pools. In addition to Wynn and Encore, Nobu Hotel at Caesars Palace, The Cosmopolitan, and Crockfords at Resorts World offer plenty of sinfully extravagant high-roller suites for you to enjoy.
If you'd rather not break the bank, go downtown. The Golden Nugget almost always offers better deals on rooms and suites that feel just as good as most of the more upscale Strip casino resorts, and Circa offers some of downtown's newest rooms alongside their unique Stadium Swim sportsbook and a fun array of bars and restaurants.
We hope this helps you plan the ultimate bachelor party weekend of your wildest dreams! If you can use more help on planning more awesome trips this year, check out our insiders' guide to the surprisingly fun Dutch Caribbean island of Bonaire, this collection of warm winter escapes, and everything you need to know about the trendy Thai destination Chiang Mai. Wherever you travel next, we wish you nothing but the best as you explore more of this fun little world of ours.
Editors' Recommendations