A New Look at What's Hot in Sin City
In March 2020, the Las Vegas Strip suddenly emptied out and became eerily quiet. A drive down the famous street lined with mega-resorts and their glitzy lights was reminiscent of a drive through a post-apocalyptic city in any number of dystopian movies and video games. The cause of that desertion — the COVID-19 pandemic — only amplified that uneasy eeriness.
Halfway into 2022, Las Vegas is back with a vengeance. A brand-new casino resort has already made waves on the Strip. The restaurant scene is back and better than ever, with a mix of mainstays that survived 2020 and hot new spots that have everyone talking. Nightclubs and pool day clubs are once again open to all who seek the most scandalously good times this side of Ibiza. The airport and the freeways are jam-packed with travelers again. Finally, Las Vegas is on the mend, and we're here to guide you through all the best re-openings, all the hot new attractions, and everything else you need to know about Las Vegas travel.
What's Happening in Las Vegas Now?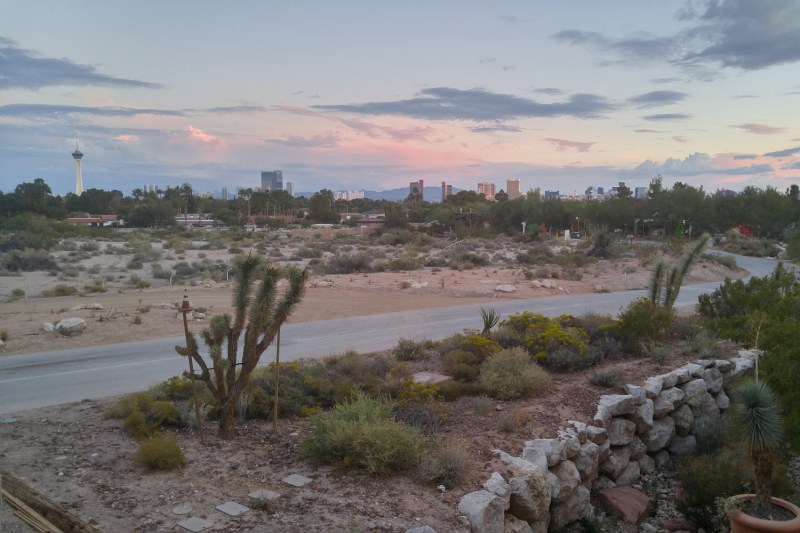 Since last year, plenty more has changed. Resorts World is now open on the north end of the Strip, and it's continually adding more reasons to visit this end of the Strip. At the heart of the Strip, Caesars Entertainment has embarked on major renovations that have already added extra razzle-dazzle to Caesars Palace, a new attitude to Paris Las Vegas, and a new name (Horseshoe) for the current Ballys hotel. At the South Strip, the Tropicana is set to close and probably reopen as the new Ballys. And a little to the west of the Strip, The Palms has reopened under new owners – the San Manuel Band of Mission Indians – and following a $620 million top-to-bottom renovation.
Farther off the Strip, Las Vegas' local culinary scene continues to evolve and mature. The 18b Arts District Downtown continues to establish its reputation as one of the coolest neighborhoods in this piping hot desert. Formerly quaint neighborhoods on the edges of the valley — such as Summerlin, Old Henderson, and North Las Vegas — are suddenly becoming more interesting places for travelers to explore. And of course, Las Vegas always has plenty of public lands within easy reach for all kinds of outdoor adventures.
Where to Stay
Las Vegas has very obvious places to stay if you're there for some gambling and partying. There's Las Vegas Boulevard, where you'll find the famous row of hotels regularly seen on TV and in movies — the likes of Aria, Bellagio, the Venetian, and Wynn. Downtown, you'll find an interesting mix of classic "Old Vegas" haunts, stunning new hotels, and too-cool-for-school vacation rentals. As you move deeper into the suburbs, you'll find a few posh resorts, a lot more budget-friendly hotels, and some more vacation rentals. (But with Clark County's new crackdown on illegal vacation rentals, you may not see as many listings available going forward.)
Four Seasons Las Vegas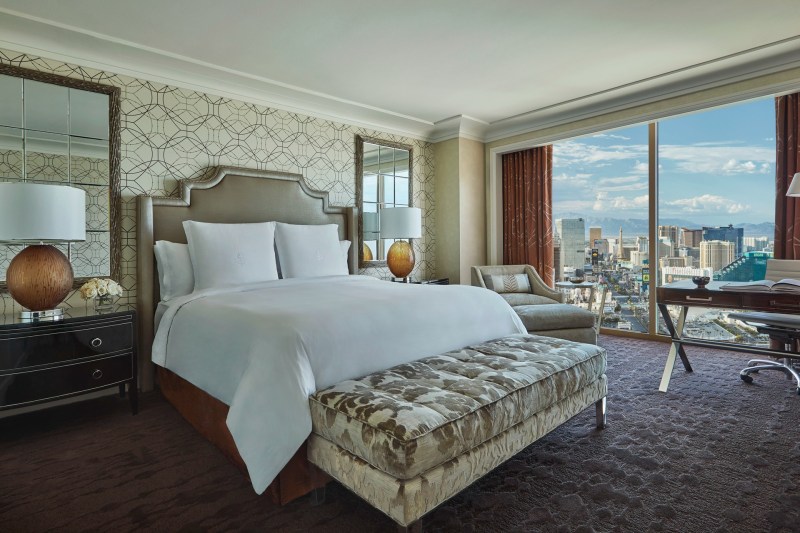 Part of the Mandalay Bay resort complex, the Four Seasons is at the very southern end of the Strip. The Four Seasons is one of the only non-gaming hotels in the city. The non-smoking property, also a rarity in Las Vegas, is perfect for a quiet getaway in the middle of a noisy desert. The resort has its own full-service spa and a private pool, but hotel patrons also have access to all the rest of Mandalay Bay's amenities — including the massive pool complex, which includes a real sand beach, a lazy river, and three pools. Restaurants within the complex include Charlie Palmer Steak, Border Grill, and Libertine Social. There's also the House of Blues and the Shark Reef Aquarium.
Nearest Airport: Las Vegas – Harry Reid International Airport
Time: 10-15 minutes by car
Distance: 3 miles
Conrad Las Vegas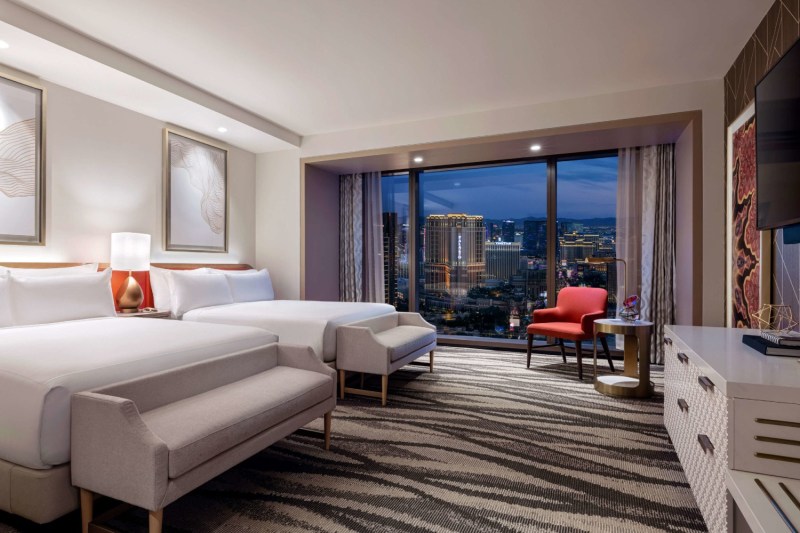 Resorts World has three hotels on premises, and we're happy thus far with what the Conrad has to offer. While this is the world's largest Conrad with a whopping 1,496 rooms and suites, it's also quite new, so you won't find a lot of the wear-and-tear that's common throughout older Vegas hotels. With standard rooms measuring at least 550 square feet, you have plenty of room to roam. And with extra perks like LED smart TVs, one-touch control for drapes and lights, wireless phone charging stations, and spa-like bathrooms with walk-in showers, the Conrad adds some extra luxury to your Resorts World experience at a price point that's surprisingly within reach.
Nearest Airport: Las Vegas – Harry Reid International Airport
Time: 15-20 minutes by car
Distance: 4 miles
Wynn Las Vegas and Encore
Why mess with the rest when you can have the best? As two of the few Forbes Five-Star rated resorts in Vegas, Wynn and Encore consistently take luxury to the next level. And now that Wynn has unveiled the results of their latest and greatest resort-wide renovation program, you can rest assured that your room (which measures at least 640 square feet) packs in a lot of goodies — think pillow-top Wynn Dream Beds with 500+ thread count linens, bespoke furnishings and expert-curated in-room art, touchscreen curtain and lighting controls, and 55-inch 4K UHD TV with swivels for easy viewing from any angle. Even better, you're mere steps away from some of Vegas' best restaurants, most posh boutiques, most lavish pools, and hottest nightclubs.
Nearest Airport: Las Vegas – Harry Reid International Airport
Time: 15-20 minutes by car
Distance: 4 miles
Circa Resort & Casino
With so many hotel options on the Strip, it's sometimes easy to forget that Downtown also has some great options. Circa Resort & Casino opened in 2020, and it's the first new casino hotel to open on Fremont Street since 2020, so these are the newest rooms with the hottest drip you'll find anywhere Downtown. Each room has Serta Prestige mattresses, a bathroom with a large sit-down shower, in-room tablet control, and an in-room fridge. All Circa guests have easy access to their jaw-dropping Stadium Swim rooftop pool complex, multiple bars and restaurants on the casino floor, and even a Hertz rental car counter in their garage.
Nearest Airport: Las Vegas – Harry Reid International Airport
Time: 15-25 minutes by car
Distance: 10 miles
Where to Eat
The Strip is a land of extravagance and indulgence — restaurants included. While you'll continue to find a whole lot of "celebrity chef" establishments up and down the Strip, the emergence of resorts like Cosmopolitan, Wynn, and Resorts World as full-blown culinary powerhouses has pushed more Strip resorts to up the ante at their restaurants. Off the Strip, Downtown Las Vegas (or #DTLV) continues to push the envelope in edgy yet tasty offerings, while the suburban neighborhoods that were formerly maligned for "big box boredom" are increasingly offering more interesting and original concepts.
Best for Asian off-Strip: Lotus of Siam
It is arguably the best Thai food in the U.S. Lotus of Siam isn't on the Strip, but its two locations are close enough to make it a worthy stop. In addition, they deliver. There's no going wrong with any order, but it does tout itself as a Northern Thai place, so the best bet is to stay in the "Northern" section of the menu. The Khao Soi with crispy duck is a go-to. There is also a massive Chinatown district on Spring Mountain with dozens of excellent restaurants to satisfy an itch for any Asian cuisine.
Best for Asian on the Strip: Mizumi
If you like Japanese cuisine, you will probably love Mizumi at Wynn Las Vegas. Here you can feast on some of Nevada's finest ocean-fresh sushi and sashimi, as well as additional specialties from Chef Min Kim. If you really want to go all-in on spectacular Vegas-style extravagance, request the floating pagoda table on the patio, where you can order from their exclusive omakase menu while enjoying the lush setting of their Japanese-style garden and koi pond.
Best Bar Grub: 595 Craft and Kitchen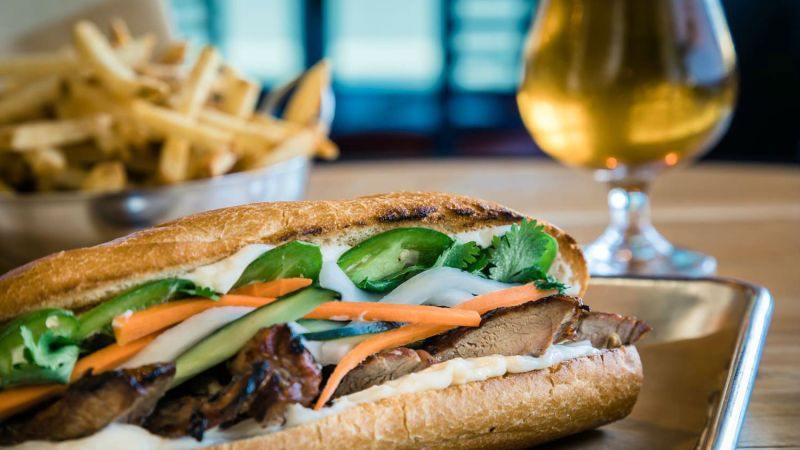 Most bars in Vegas feature gaming computers in the bar and allow smoking. 595 is not one of those places. The beer bar would feel normal in any beer-centric city, and it routinely has one of the best tap lists in the Valley. Aside from the beer — and a stellar cocktail list — 595 checks in with some incredible food. The burger might be the best in Vegas, while the hot chicken sandwich will ensure some serious sweat.
Best Italian on the Strip: Sinatra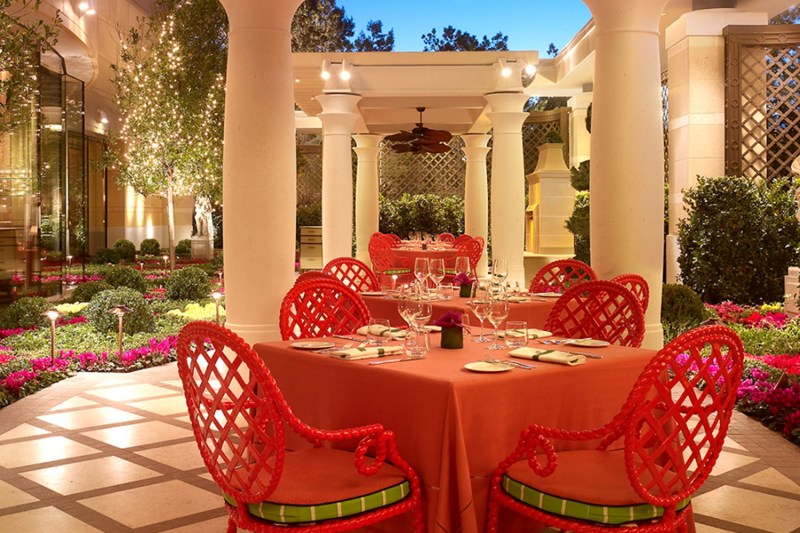 Located inside the very glamorous Encore at Wynn Las Vegas, Sinatra manages to invoke the finest of Rat Pack era nostalgia without feeling kitschy or gimmicky. Rather, as the restaurant describes, they "pay tribute to Frank with sophisticated riffs on classic Italian cooking," and they make it so good that Forbes awarded Sinatra four stars in their most recent Las Vegas travel guide. Whether you decide to feast on their beef and veal, try their signature pastas, or explore their incredibly creative vegan menu, you're sure to love everything you order here.
Best Italian Downtown: Esther's Kitchen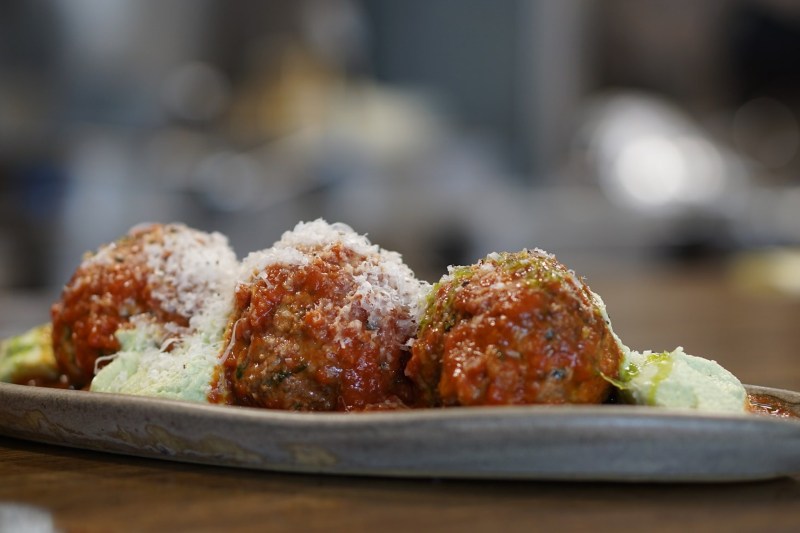 Chef James Trees was nominated for a James Beard Award, and for good reason. His rustic take on classic Italian dishes in this 18b Arts District restaurant is second-to-none. In order to experience all of what makes this restaurant so great, try not to fill up on the fresh-baked sourdough bread early on. It's hard to go wrong, whether you choose one of the house-made pasta dishes, pizzas, or a "dish of the moment." A neat list of amaros is worth checking out as well. Trees also has two other restaurants, Ada's Wine Bar and Al Solito Posto.
Best Seafood: Other Mama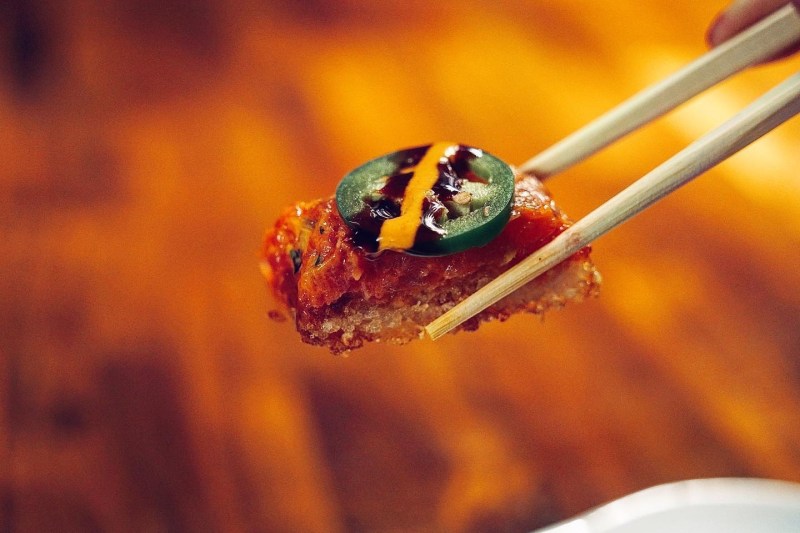 Like Trees, chef Dan Krohmer earned a James Beard nomination for his quality work off the Strip. Other Mama is situated in a strip mall a few miles west of the Strip. Whether it's fresh sashimi, a selection of oysters, or a plate-like chicken-fried lobster, most items on the menu are can't-miss.
Best Steakhouse on the Strip: Bazaar Meat by José Andrés
Superstar chef José Andrés simultaneously pays homage to Las Vegas' steakhouse tradition and takes it up quite a few notches with a contemporary Spanish-infused menu that's sure to please any and all carnivores who crave the finest meats. While Sahara is at the very northern end of the Strip, it's a favorite destination for foodies thanks to Bazaar Meat and its other restaurants that tend to set the trends for Las Vegas' entire culinary scene.
Best "Old Vegas with a New Attitude" Hotspot: Herbs & Rye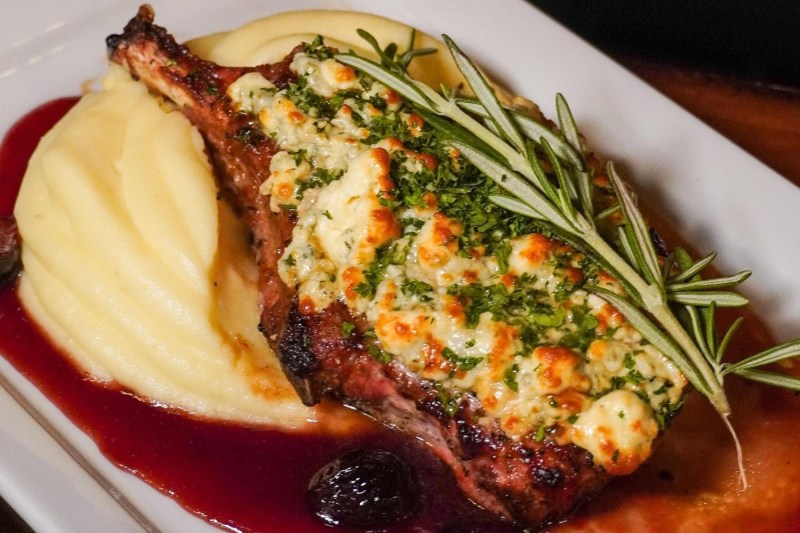 Situated in a very Old Vegas stretch of West Sahara Avenue, Herbs & Rye itself isn't that old, but it's nonetheless become a Vegas culinary landmark thanks to its continuing injections of new flavor into old tradition. Even if you're not feeling very carnivorous, come for the house-made pastas and the selection of fine seafood. But if you do want that red meat, you're in for quite the treat. Whether you choose the New York Strip, the Surf & Turf special with ribeye steak and lobster tails, or the filet mignon, you won't go wrong. No matter what you choose to eat, make sure to explore their drink menu for some of the best cocktails you'll find anywhere.
Best American: Main Street Provisions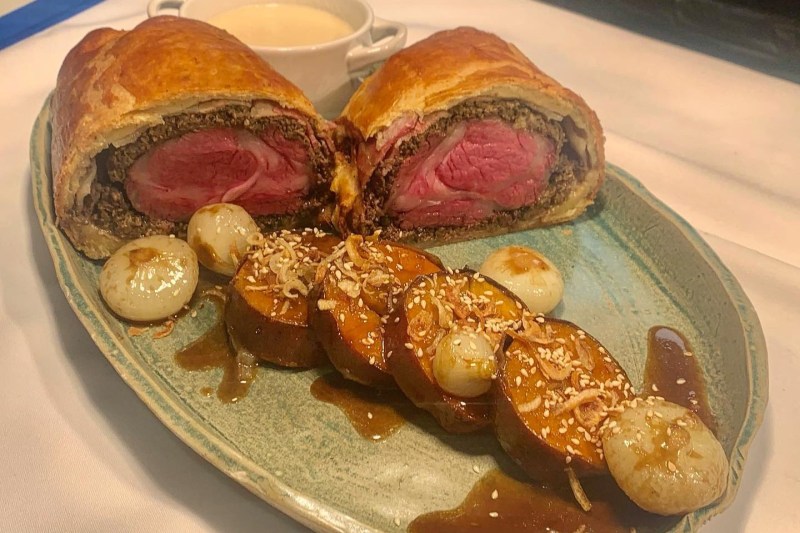 The 18b Arts District has exploded in recent years with coffee shops, breweries, restaurants, and more joining a variety of awesome antique shops. Main Street Provisions popped up during the COVID-19 pandemic and does not disappoint. Self-described as modern American comfort food, it's a bit misleading. Start with the Baba-Choke-Ganoush and Hominy Hummus — served with fry bread — before moving on to the main dishes, like the honey lavender pasture bird, roasted seafood soup, or a selection of steaks. Nearby, you can try Good Pie (great pizza), the aforementioned brewery offerings (try Able Baker), and Soulbelly — a BBQ joint by chef Bruce Kalman.
What to Do
There's never a shortage of fun things to do in this town. Whether you prefer outdoor activities, indoor nightlife, unique neighborhoods with character, or simply one of the most famous streets in the world, Las Vegas has you covered. Here are a few of our favorites.
Cool Red Rocks: Red Rock Canyon National Conservation Area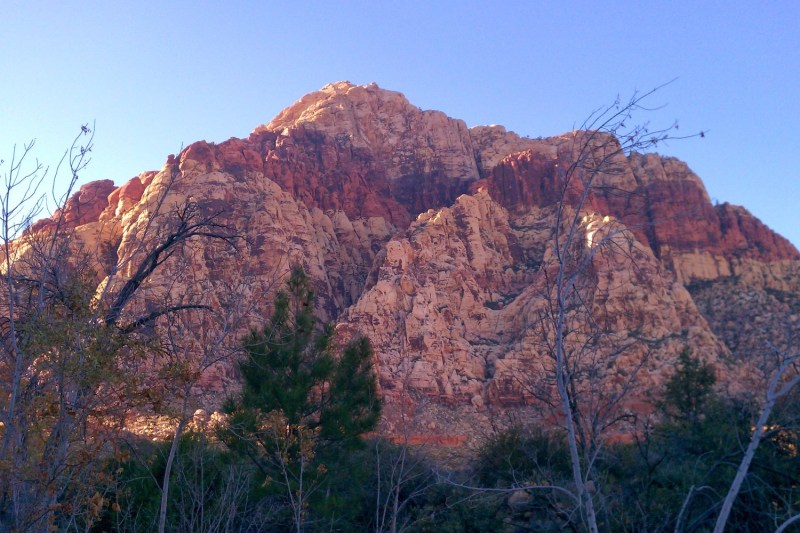 Look to the west pretty much anywhere in Las Vegas, and you'll probably notice a red mountain range. That's the aptly named Red Rock Canyon, and it's a true geological wonderland. It's very close to the tony Summerlin area of the western Las Vegas Valley, and it's about a half-hour drive from the Strip. Within the park, you can explore 180 million-year-old Aztec Sandstone cliffs, dinosaur and Ice Age animal fossils, mountain streams, seasonal waterfalls, and ancient petroglyphs.
Quick Trip to Mars: Valley of Fire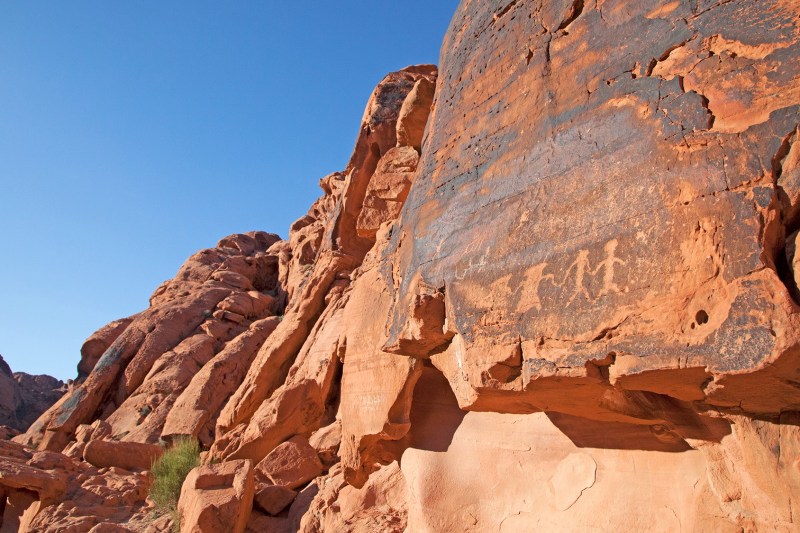 Approximately 50 miles northeast of Las Vegas, you will find this portal to another world. Valley of Fire formed 130 million years ago, and it's an awe-inspiring landscape that looks like it came straight out of a painting. Like in Red Rock Canyon, there are ancient petroglyphs scattered throughout the park, as well as animals. Be careful in the summer, however — it gets very hot.
The Ultimate Sensory Overload: Famous Foods at Resorts World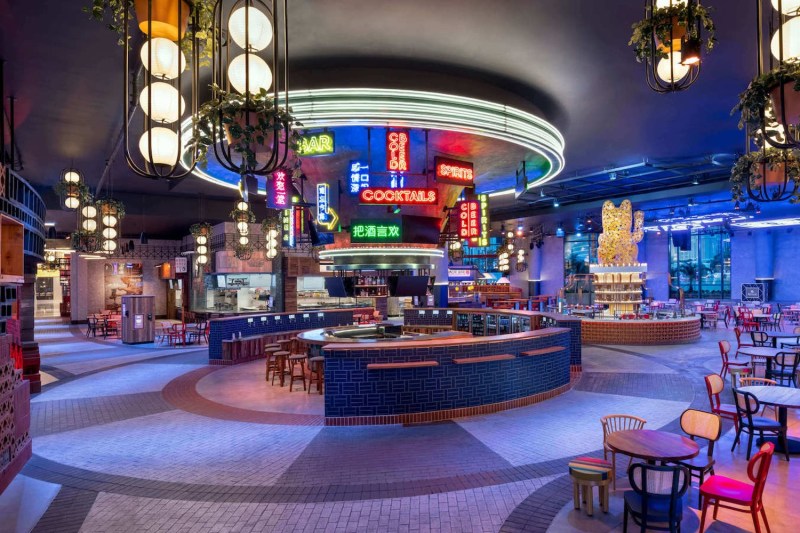 If you've ever wondered why Vegas doesn't have impressive food halls like the ones you find in other major West Coast cities, wonder no more: We now have Famous Foods! This was one of the first amenities that Resorts World opened when they opened their Las Vegas resort last year. It continues to impress foodies far and wide with a broad array of micro-eateries — including Chinese, Southeast Asian, and classic American options. You can even try out their own unique speakeasy bar… if you know where to find it.
An Alpine Experience: Mount Charleston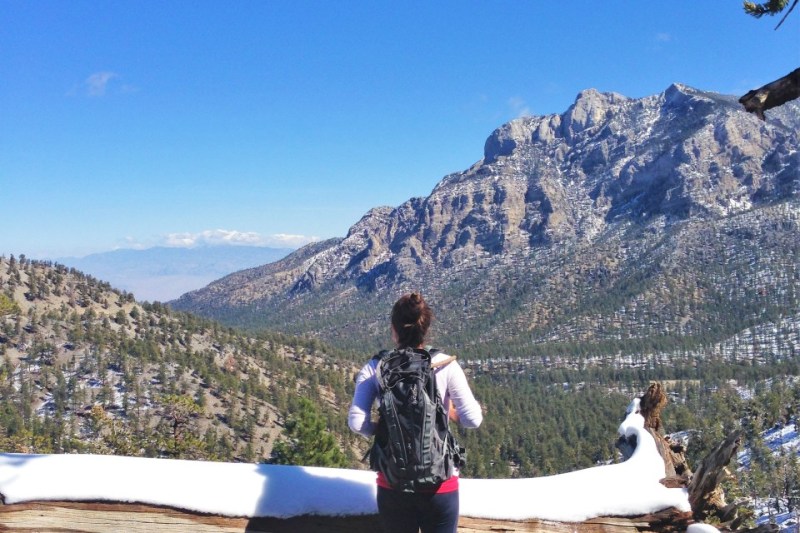 Drive a little bit beyond Red Rock and you'll reach Mount Charleston. Sprouting from an area of low basins, Mount Charleston is the most prominent peak in Nevada and the eighth-most prominent in the U.S. Surrounded by wilderness that includes plenty of wildlife, including horses and mountain lions, the mountain features incredible hikes, camping, and even skiing — the snow cap is visible for nearly half the year from the Strip.
Feeling Creative: The 18b Arts District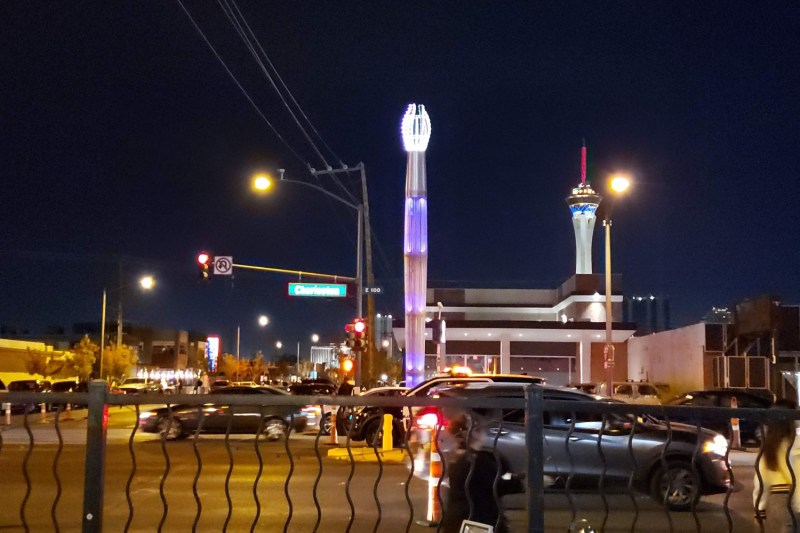 For far too long, far too many coastal art and cultural critics would look down on Vegas and scoff, "What art scene?!" In recent years, those critics have had to eat their own harsh words as the 18b Arts District — and really, the larger area of Downtown Vegas — has emerged as the American West's new epicenter of cutting-edge cool. If you don't know where to begin, kick off your journey at The Arts Factory on Charleston Boulevard, where you have multiple galleries featuring local artists and the 18bin restaurant. From there, you can catch more galleries at the nearby Art Square (and restaurants at 1st & Main), and you can take Main Street south of Charleston for deeper exploration.
A Journey on Spring Mountain's Silk Road: Chinatown Vegas
From the Strip, head west on Spring Mountain Road and cross over the I-15 Freeway. On the other side, you will enter Las Vegas' own Chinatown. Here, you will discover over 150 restaurants, over 40 day spas, 12 houses of worship, two cannabis dispensaries, and so much more. While this area is known as Chinatown Vegas and Spring Mountain Chinatown, you won't merely find Chinese food here: We've also tried Mongolian, Korean, Japanese, Vietnamese, and Thai food in this neighborhood, and this is a great area to shop for souvenirs that go far beyond the stereotypical "I Sinned So Much in Sin City" t-shirts.
How to Save Money on Your Trip to Las Vegas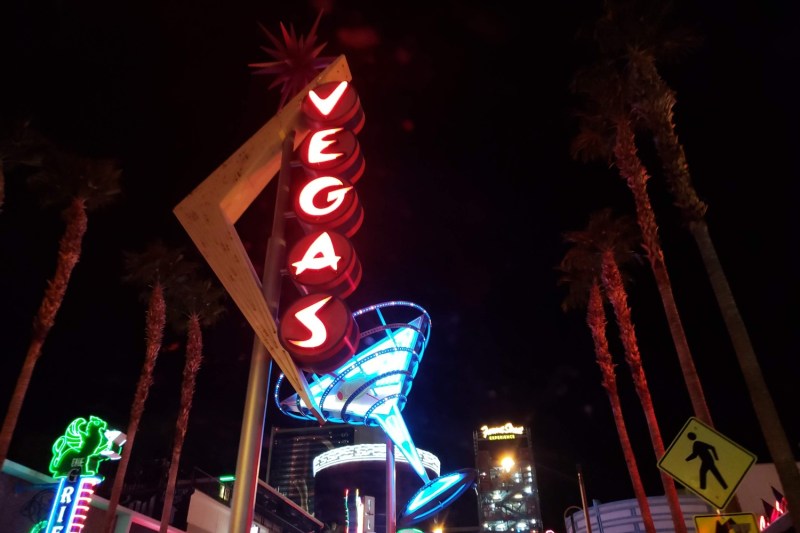 Experiences
Often called "America's Playground," Las Vegas is a hotbed for various culinary offerings, unique scenes, and other forms of entertainment. There are casinos, restaurants, and lavish hotels everywhere which makes this town a perfect place if you want to celebrate with friends. But if you're looking for a different atmosphere during your stay, Airbnb not only offers vacation rental homes, but also experiences like hot air balloon rides and helicopter tours. You can still experience the over-the-top fun Las Vegas is known for, but you can also get away from the everyday hustle and bustle of the town whenever you need a break.
Hotels
Choosing where to stay when visiting Las Vegas is probably one of the most fun aspects of planning your vacation. This town is known for its wide variety of accommodations, each offering unique experiences for its visitors. Booking.com, Kayak.com, and Hotel Tonight provide discounts when booking a hotel accommodation in the Strip that will surely suit your every need and desire.
Vehicle Rentals
While Vegas' public transportation system has improved in recent years, you may need your own car if you plan to venture far beyond the Strip and Downtown. If you're planning to take a trip to Mount Charleston, the Valley of Fire, or areas farther away like Death Valley and the Grand Canyon, it's best to rent a car for convenience and to save some cash. Kayak.com is a helpful site when looking for the best deals for car rentals.
Finally, Enjoy the Trip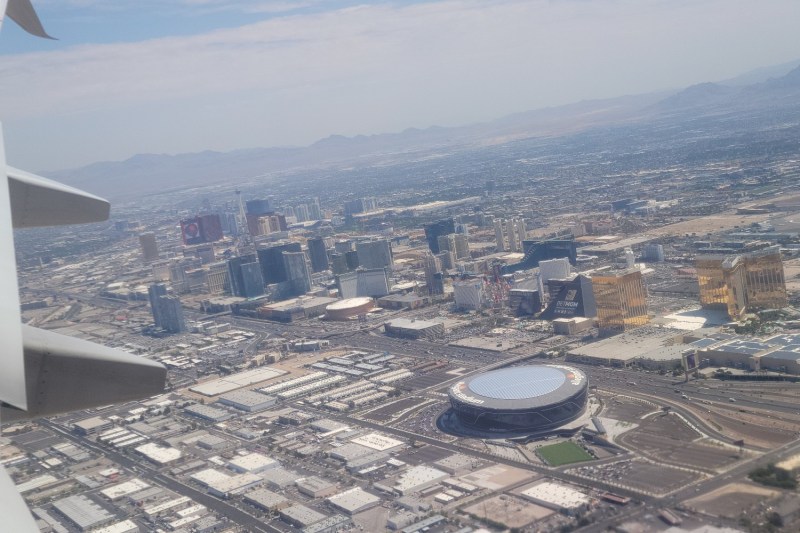 Las Vegas truly has something for everyone. Avid gamblers will love all the action on the casino floor. Outdoor enthusiasts will love the abundance of nearby public lands to explore. Foodies will love all the high-quality restaurants on and off the Strip. Party animals will love the extensive collection of nightclubs and pool day clubs to cure any FOMO any time. Whatever you're looking for, come here to find it all and enjoy so much more.
We hope you appreciate this guided tour of Las Vegas. For more amazing content that might inspire your future travel plans, check out these 10 great cities to celebrate LGBTQ+ Pride, our favorite all-American destinations to visit this summer, the 12 best road trip routes for epic adventures, and the world's best black sand beaches. Cheers to safe and happy travels.
Editors' Recommendations