Las Vegas, with its 40 million annual visitors (second only to New York City), is known for, among many other things, its fine drinking and dining. Walk into just about any casino or hotel and you're bound to find at least one, if not two, three, or even four fancy restaurants. These spots — iterations of celebrity chef's famous joints or new concepts by globally-renowned restaurateurs — are the epitome of Vegas: high quality, high class, and the perfect thing to do after a successful night at the poker table. Sometimes, though, that's not what you want even if you did just bet it all on black and it worked out for you. That's where the newest concept from The Cosmopolitan of Las Vegas, Block 16, comes in.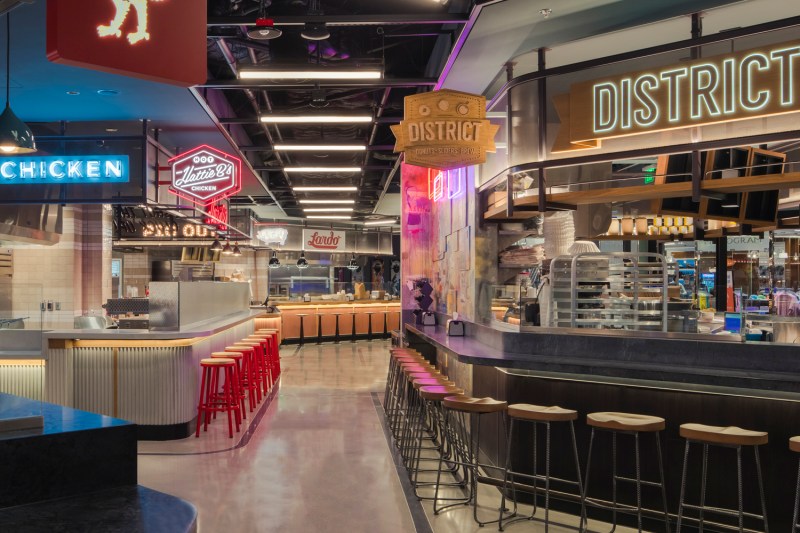 Block 16, which opened this year, is an urban food hall that has brought together six restaurant concepts that have already reached fame in their respective homes. According to Patrick Nichols, chief strategy officer for the Cosmopolitan, the goal was to make something unlike their previous ventures in the food and drink space: a focus on made-to-order food served to-go at a price point that is acceptable across the board.
"We realize that not every guest is looking for the time commitment of a traditional fine-dining experience and Block 16 allows our guests to enjoy a great meal at their own pace — even if they only have a few minutes," Nichols said.
With so many potential candidates — just take a moment and think about all of the places that have lines in your own city — the staff of the Cosmopolitan had to go about choosing in a systematic way.
"We started off with one key component when selecting the restaurants, one key qualifier that everything needed to have: each selection needed to be crave-able," he said. "We spent more than two years on the road, traveling the globe to find the best quick service food out there. We stopped at more than 100 different restaurants and food trucks, going as far as Singapore before settling on this final set of homegrown favorites."
The winners of that amazing race of gastronomy? District: Donuts, Sliders. Brew. (New Orleans), Ghost Donkey (New York City), Hattie B's Hot Chicken (Nashville), Lardo (Portland), Pok Pok Wing (Portland), and Tekka Bar: Handroll & Sake (Las Vegas). According to Nichols, these concepts had that je ne sais quois that makes for a successful restaurant.
"There are many concepts out there that have great food but there were fewer that have great food but fewer that had the whole package — including fun people to work with day-to-day. The teams behind each of these concepts are extraordinary and we are thrilled to introduce them to Las Vegas."
In terms of convincing the proprietors of the restaurants to join the concept, it wasn't hard. For chef Rick Gencarelli of Lardo, it was a no-brainer.
"For us, these types of deals are about relationships more than anything else. We hit it off immediately with The Cosmopolitan team and the rest fell in to place quite easily. They have proven to be committed to quality and excellent hospitality," Gencarelli said. "We are very excited to share a venue with some of the best concepts in the country and to be in front of thousands of Vegas visitors and locals on a daily basis."
Pok Pok Wing's Andy Ricker had a similar if more film-inspired response: "They made me an offer I couldn't refuse."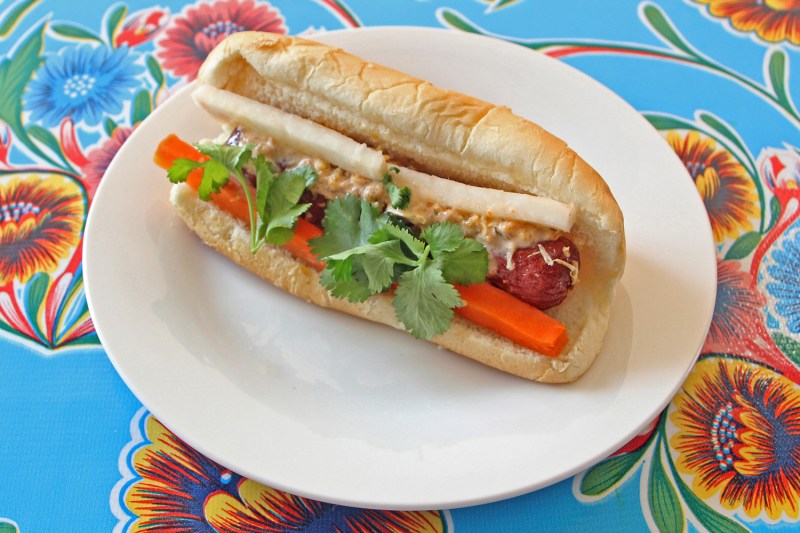 Perhaps one of the biggest concerns for Block 16 — and for the individual tenants — is the transitory nature of Las Vegas. Those who will be visiting Block 16 more than likely aren't from Vegas, so won't be likely to return any time soon. If they're from one of the four other cities represented, they might know about the hometown hero, but beyond that? It's anyone's guess.
"On one hand, we get to put our product in front of one of the broadest demographics in the word. On the other, a lot smaller percentage of the population will know the brand compared to in Portland," Ricker said.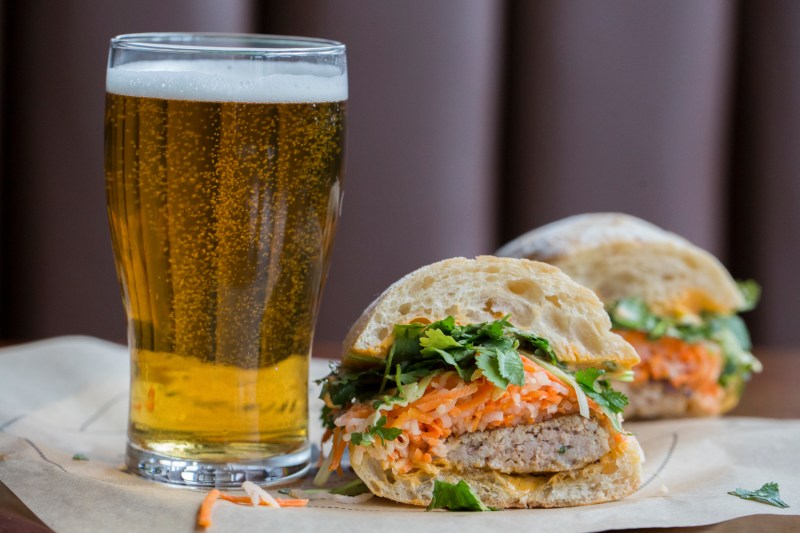 For Gencarelli, the opportunity to be exposed to millions of new potential customers by opening in a new city is the next logical step in the growth of his business.
"Lardo is designed to be scaled and if we can't grow outside of our home then we are not very good at our jobs," he said, adding, "With that said, Lardo is like my baby and I feel like I just dropped my baby off at college. I hope she does well and makes me proud and I will visit a lot!"
The mix of concepts, according to Nichols, will help with its success. At Block 16, you'll be able to go from donuts to mezcal to sushi in just a few steps. The varied concepts, he said, also help create friendly competition, as opposed to direct competition for sales.
Ricker agreed. "We are next to some heavy hitters with the likes of Hattie B's. Concepts like that tend to take the oxygen out of a room. But man/woman/child cannot live on hot chicken alone, so I think there is room for all the concepts at Block 16."
Editors' Recommendations