Have you ever been wandering around a casino and come across one of the "High Limit" rooms?
There you'll find a handful of experienced gamblers betting big with hopes of receiving a big return. This isn't where the wannabe big ballers play, though. These are exclusive gaming clubs that specialize in welcoming those that wager it all, and The Manual is here to give you a high-limit gaming and gambling tutorial.
Welcome to The Cosmopolitan of Las Vegas' Talon Club, the resort's premium high-limit gaming area.
The space hosts 22 table games, a recent jump from 15, in order to accommodate the luxury gambling guests who are staying in the hotel's newly built penthouses. These tables include games such as Baccarat, Poker, Blackjack, and Roulette.
Gambling is a little different here. Because of the large amounts of money being wagered, everything is recorded and sent directly to the Nevada Gaming Control Board to ensure there is no foul play on either side. What this also means is that some of the rules are a lot more strict and the service is a lot more stern than what you'd experience on the main gambling floor.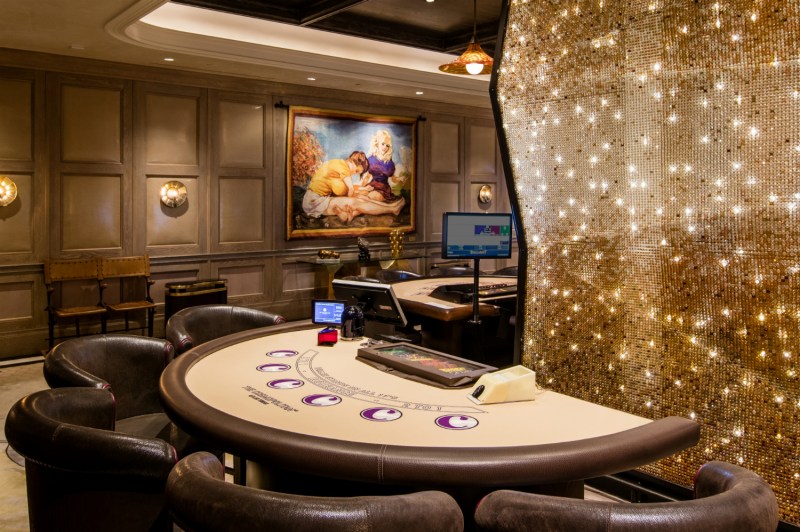 For example, in some games like Baccarat or Blackjack, players are never allowed to touch their chips in play to avoid any sort of confusion or conflict. At the high-limit Blackjack tables, players must also use physical cues instead of verbal cues for whether they want to stay or hit on a hand so the control board can regulate every move being played. In the end, these strict rules and regulations only help solidify the integrity of the game so neither side feels cheated.
Players who wish to open a private, reserved game in the Talon Club must have a $500,000 established line of credit with the Cosmopolitan – period. Or, if you're the type who likes to live extra dangerously, the space also features a secluded area, The Reserve, where a prospecting player needs to have an established credit line of $2 million or needs to be a frequent enough guest of the resort with a $1 million line of credit just to gain entry.
In the public areas of the Talon Club, you don't need to have that kind of investment to open a table. It's still a high-limit club, however, so most of the tables still run a $500 minimum bet for participation. So if you're looking to bet big and win big, but you don't have an extra $2 million collecting dust in a vault, the public area of the Talon Club is the place to be.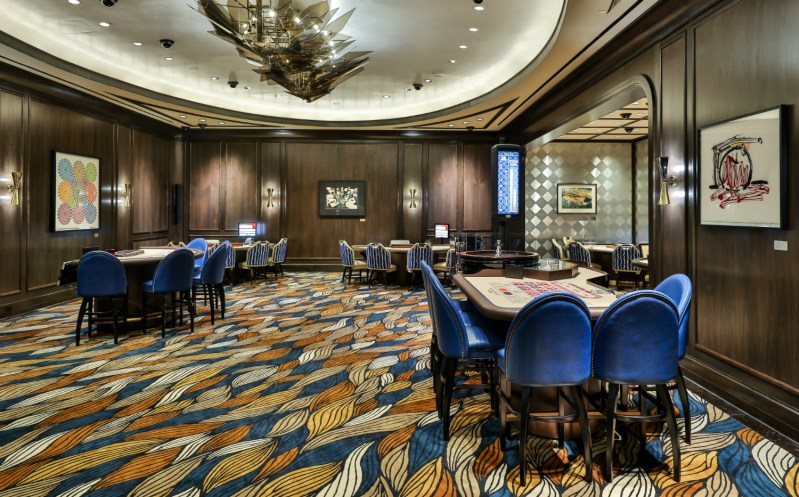 High-limit gaming at the Talon Club also consists of high-limit tournaments, which are invitation-only events. The invites are gathered based on historical play, and those select players are invited back by The Cosmopolitan to participate. Now, let's get into some of the other amenities that "whales," or high-betters, receive for partaking in the high stakes room.
First, the space boasts a beautiful room of sealed scotch lockers for the Cosmopolitan's most esteemed players. This is an exclusive amenity available to select players on a case-by-case basis, which again, usually has to do with your play history at the club. It's always nice to have a place to stash your Balvenie bottle until that pivotal betting decision, though.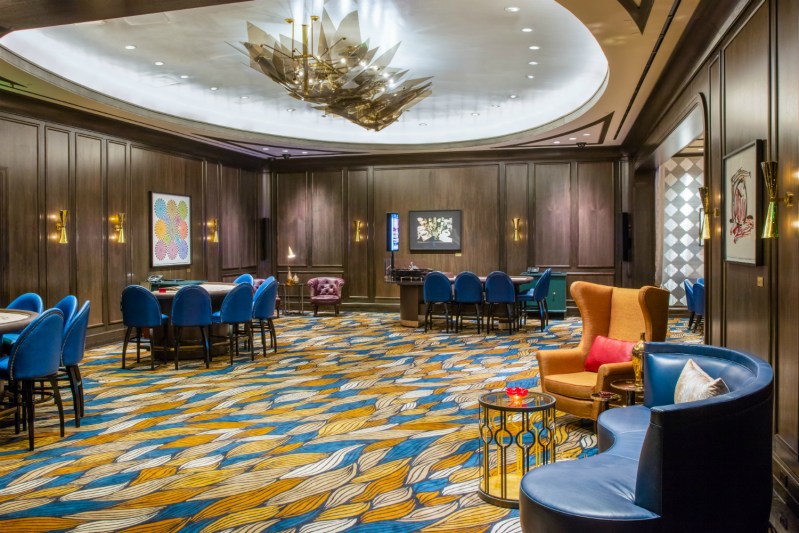 Most whales in the high-limit rooms don't seem to have time for food. The high-limit games are far too important to worry about filling the holes in your belly. For this reason, guests playing at the Talon Club or in The Reserve have designated butlers to handle orders and deliver food and drink items directly to the gaming tables for you. High-limit gamblers also receive access to the Talon Club's 24-hour buffet or can opt to experience the incredible culinary offerings from Chef Yip Cheung of Red Plate. Red Plate provides all of the food for the high-end gaming clientele, serving authentic Cantonese dishes with modern inspiration or basically anything your stomach desires.
So, if you've got a wad of cash burning a hole in your million-dollar pockets, head to The Talon Club and go all in.
Book The Cosmopolitan of Las Vegas
Editors' Recommendations