Buffalo may not top most travelers' lists of must-see cities. But, this underrated urban hub that anchors New York's extreme western region has undergone a remarkable renaissance in the past decade.
With beautifully preserved Art Deco architecture, a legitimate and extensive wine trail, trendy coffee shops and craft beer bars, and an obsessively rabid sports following, modern Buffalo offers far more than the average traveler might expect. Here are just a few of our favorite ways to play, eat, drink, and sleep in the state's most underrated city.
Do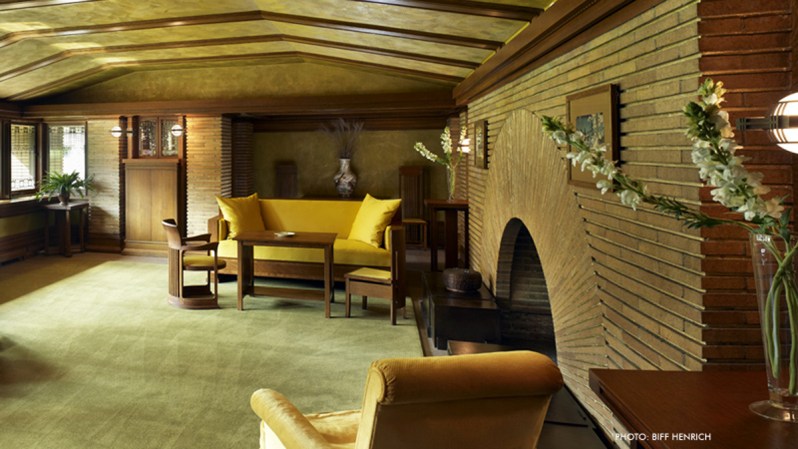 Frank Lloyd Wright is, without a doubt, America's most well-known and prolific architect. Some of his earliest, most inspiring works were constructed in Western New York where they still stand, open to the public. A tour of any one of his properties — including the Darwin Martin House and Graycliff Estate in particular — is fascinating even if architecture isn't really your thing. These homes tell the story of Buffalo's history — of its sharp rise and dramatic fall — all in just a few short decades.
The Buffalo Bills and Buffalo Sabres have experienced crushing defeat throughout the past few decades. Still, the steadfast dedication — nay, obsession — of Buffalo sports fans is legendary. So it's no surprise that the city is home to one of the greatest temples to sports in the country. The aptly named 716 Food & Sport (named after its area code) is a two-story, 13,000-square-foot sports bar mega-complex complete with a 40-foot long "ice hockey rink"-inspired bartop, more than 360 seats, a massive, 38-foot television, and more than 70 additional HDTVs. To fully appreciate the city's rabid fandom, grab a beer and a chair here on any given Sunday and be prepared for a whole lot of screaming.
Related: New York Archives
Eat & Drink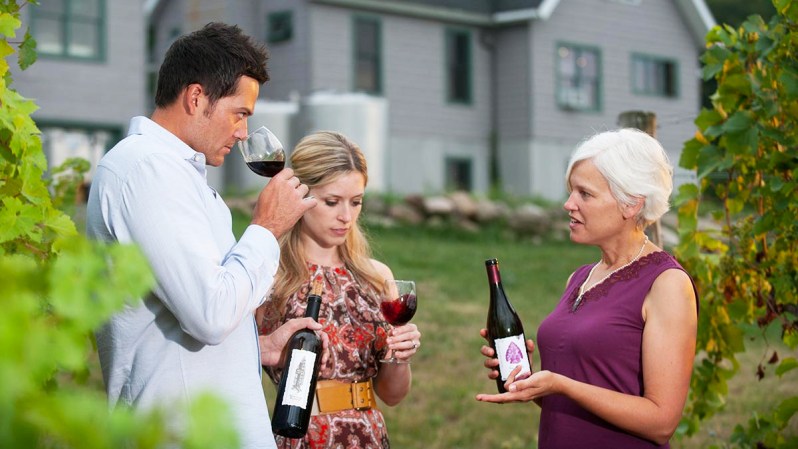 Somewhat surprisingly, the area in and around Buffalo and Niagara is home to New York state's best wine. The region is even recognized as a legitimate AVA (that's American Viticultural Area to the layperson), meaning the grapes feature a set of definable growing characteristics and the vino boasts an earthy, mineral flavor profile entirely unique to the region. Explore the entire wine trail via the official trail map.
Buffalo is home to one of the country's largest and oldest Polish communities and that means plenty of eateries with traditional Polish eats. R&L Lounge is a local culinary institution that opened its doors nearly 50 years ago and it's hardly changed since. Husband and wife owners, Ronnie and Lottie Pikuzinski, are beloved by locals who happily line up at lunch every day for their simple, out-of-this-world good pierogies.
Stay
Few buildings in downtown Buffalo represent the city's rich architectural roots like the iconic Hotel Lafayette. The historic Art Deco hotel was built in 1904 by the first professional female architect in the United States. Today, every detail of its French Renaissance-style facade has been beautifully preserved inside and out. Check out The Lafayette Suite which features a private dining area, a large soaking tub, and a balcony overlooking Lafayette Square.
(Photo via Flickr)
Editors' Recommendations