This is the first year The Manual is giving awards to our favorite spots in eight cities across America that we think are doing great things for their neighbors, town and overall community. Winners were chosen both by writer's opinions as well as readers who could vote on The Manual's Facebook page. Winners will receive a decal to mount in their establishment as well as exposure on the site and on social media. We are excited to take this trip across America with our friends at the leather and lifestyle brand, Moore & Giles. Enjoy!
Why not kick off our awards with our own hometown. Portland, Oregon is where our parent company, DigitalTrends.com is based and where The Manual spends a lot of quality time. The city is known worldwide for its forward thinking concepts in everything from city planning to beer making.
Here are our favorite places in PDX.
Best Restaurant: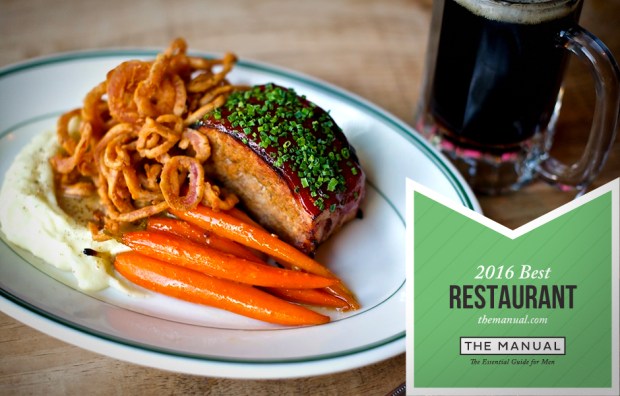 Opened by Stumptown Coffee owner, Duane Sorenson, the tavern is wood paneled and chocked full of scenic mountain landscapes framed above the booths. Yes, it's a little lumber-sexual and we like it that way. Go for the Pacific Coast oysters, go for Fried Chicken with local bee honey and swill down their version of a Manhattan, The Hunter.
Best Bar: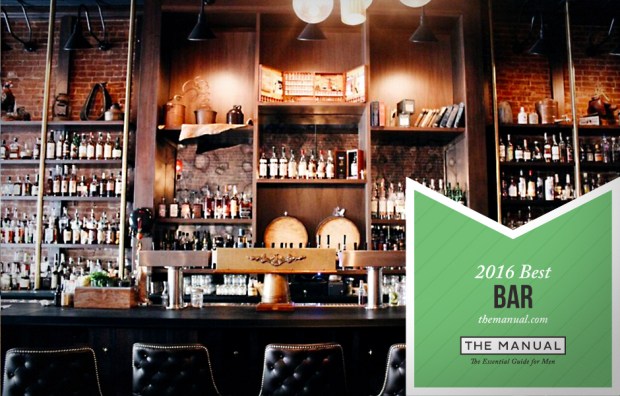 While we hosted one helluva cocktail party here, the saloon has been getting many mug clinks from the locals. Why? Thanks to the owner, celebrated barman Jesse Card's meticulously thought out beverage and food menus. Located in a historical building on the eastside, you may find a smoked fig in your drink and an Armadillo egg on your plate. And you will like it.
Best Coffee Shop:
We are fans of biker bars, but biker coffee shops? Only in the City of Roses! 'Engines & Espressos all under one roof' as they describe it. Here you can get your morning motoring with coffee from Stumptown and pastries by Roman Candle Bakery. If it couldn't get any better you can even get a locally crafted hot dog with your order, or save it for later of course.
Best Local Brew: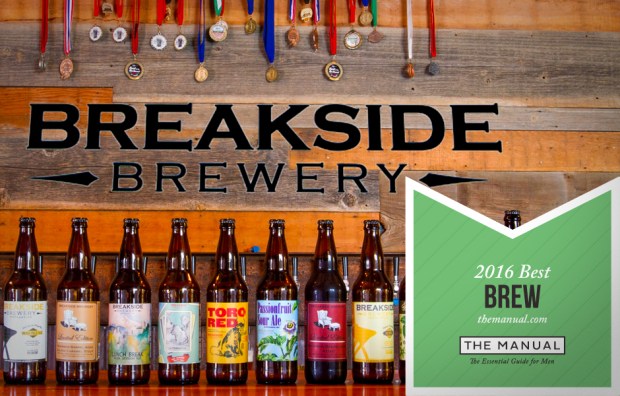 Breakside has been hauling in the awards ever since their first pour in 2010. How about a Bourbon Barrel-Aged Aztec? A Passionfruit Sour? A Gin Barrel-Aged Sour Double Wit with Kaffir Lime? It's all rather mind boggling to imagine so get thee to either their Milwaukie brewery or their Dekum Pub and savor the foamy goodness all for yourself. Their beers are not available nation wide just yet, so tasting these in situ can be a real treat.
Best Shop:
The only thing wrong with this shop is that they haven't taken their concept across the country. This shop is a poster child of what should be done in every innovative city to support local brands. You can find everything from six-pack carriers from Walnut, soaps by Roots, Hot Winter Hot Sauce and Oak Bottom Forge knives. There is also awesome apparel, home wares and kitchen items that shouldn't be missed.
Best Barber Shop: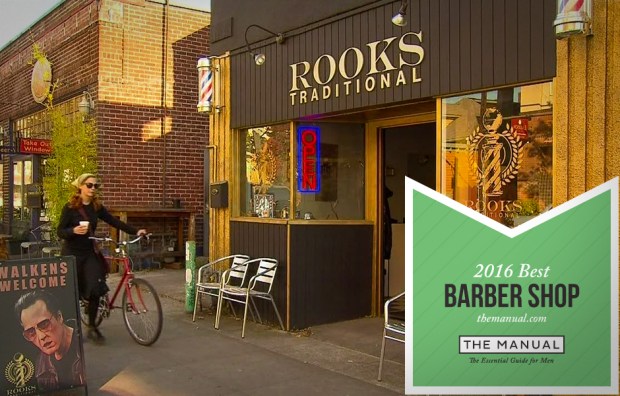 Classic barbers are hot again and we couldn't be happier. Opened in 2009 by Justin King, Rooks has three locations in Portland and every barber has a great reputation and provides a stellar cut (and shave!) with zero pretension. Added bonus: they may offer you an IPA while you wait or you may even get a free shot (if you are 21 or older of course). Now that's the way to finish off a great cut.
Best Local Brand: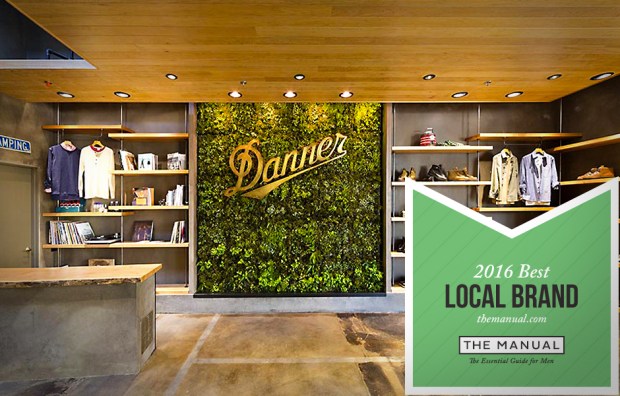 While Portland has a plethora of amazing brands based there, Danner really stands out to us. Established in 1932 by Charles Danner in Chippewa Falls, Wisconsin, Danner moved his family out to Portland in 1936 to sell to the logging industry known as the 'Shipyard Boot'. When President Kennedy declared exercise a good thing, the country began hiking and Danner launched into hiking boots. Today they still produce quality hiking, fishing, hunting and work boots from their Portland based factory. We are big fans of their recrafting too. They will replace an outsole, rework the leather or restitch the seams of your boots so you can keep on hiking for years to come.
Editors' Recommendations