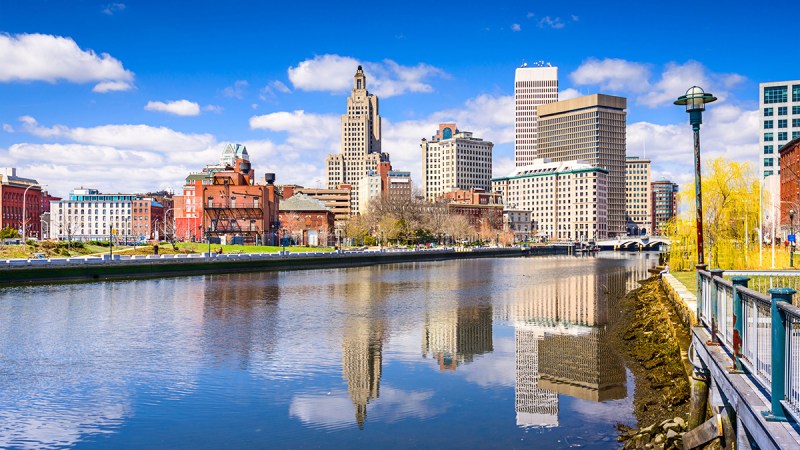 After years of urban renewal and the persistence of the felonious — yet steadfast — Mayor Cianci, Providence, Rhode Island has come into its own in the last decade. There are precious few boutique hotels for travelers looking to crash in and around downtown Providence, but the ones that exist hit it out of the park. Here are three of our favorites.
The Dean Hotel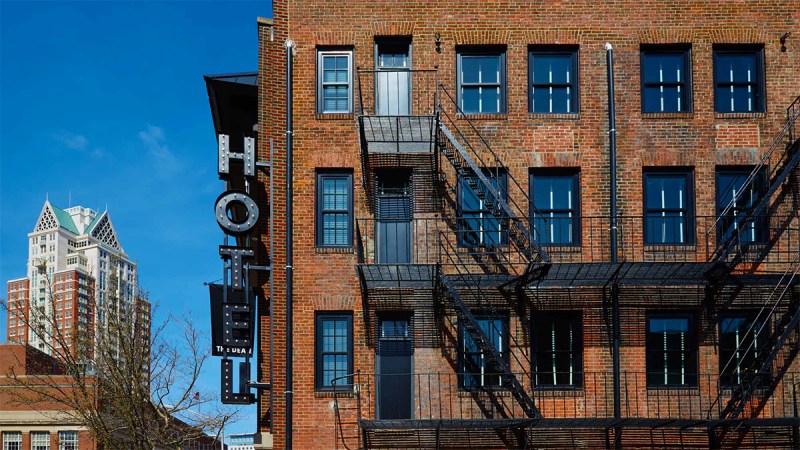 This one-time "gentleman's club" — and we're using that term very liberally — was a blight on the city's downtown Renaissance for years. Newly revised as The Dean Hotel, it's now the hippest, swankiest digs in Providence. The exterior maintains much of its original New England industrial charm, including an all-brick facade and a lighted, carnival-style "HOTEL" sign. On the inside, the decor blends vintage furniture, local artwork, and custom light fixtures. Surprising for a 52-room hotel: on-site facilities also include a karaoke bar, beer garden, coffee shop, and restaurant. What's more: it's the best location in the city with boutique shops, world-class restaurants, craft brewpubs, and the convention and civic centers all within a short walk.
NYLO Hotel Warwick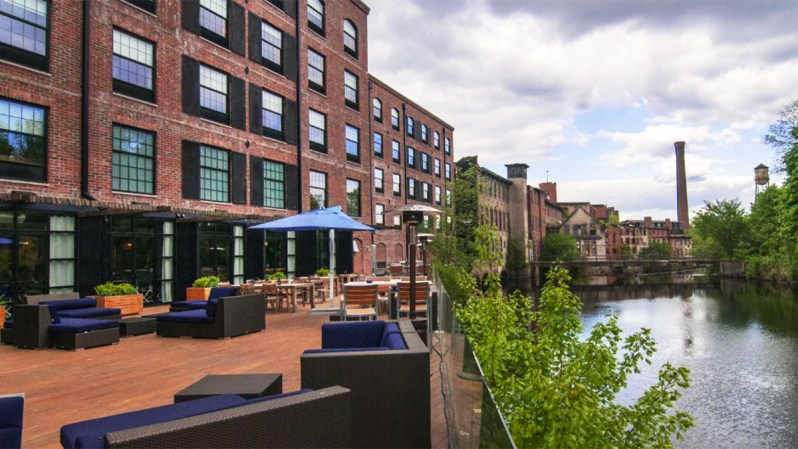 Like "Providence's" T.F. Green Airport, NYLO Hotel Warwick isn't technically in Providence at all. But, like almost everything in the tiny Ocean State, it's close enough to include in this roundup. This is thanks in large part to its ultra-modern design, waterfront location just eight minutes from the city center, and surprisingly affordable nightly rates. Situated in the sleepy, unassuming suburb of Warwick, NYLO appears on the outside to be just another factory building. On the inside, however, it's a deft combination of modern, industrial, and chic. The 19th-century Pontiac Mills building provides a handsome juxtaposition for a decor that relies on polished concrete flooring, local, nautical-inspired artwork, and Mid-Century Modern furnishings. Rooms are well-appointed with river views, frosted rain showers, and custom mattresses. The Loft restaurant serves a gourmet menu of wood-fired pizza, locally made clam chowder, and a solid craft beer list — all available on an alfresco deck overlooking the Pawtuxet River.
Hotel Providence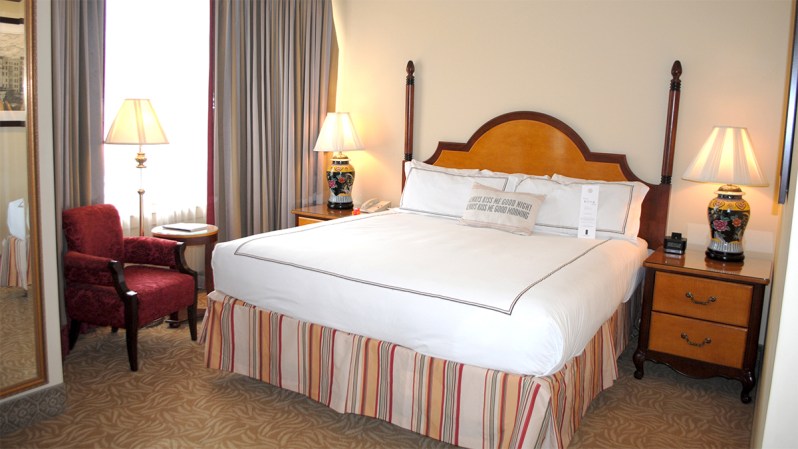 As one of the city's oldest, boutique luxury hotels, Hotel Providence nails just about everything. The decor balances traditional European elements with dashes of classic New England colonial charm. There's an air of accessible sophistication that's neither too snooty, nor too in-your-face. Rooms offer a solid list of modern and luxury amenities, from Gilchrist & Soames bath products to smartphone docks to large, flat-screen TVs. Sixteen exclusive Author Suites are inspired by the life and works of famous New England authors like H.P. Lovecraft and Edgar Allen Poe. The hotel's prime location in Providence's well-known Arts and Entertainment District (itself ranked on the National Registry of Historic Places) also inspired the new Backstage Kitchen + Bar — a hip, stylish bar that's ideal for a post-theater nightcap.
Editors' Recommendations