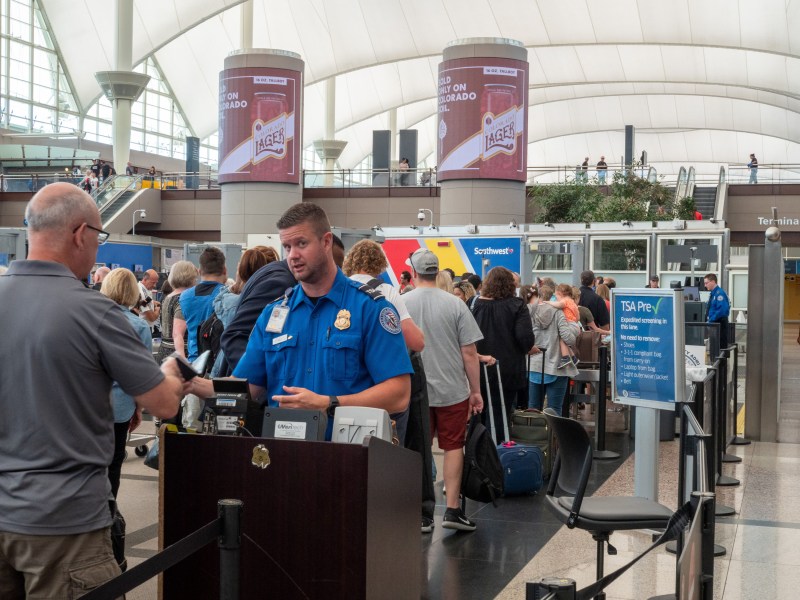 Everyone who has a flight to catch will agree on one thing — that going through airport security is the least fun part of flying. From having to strip down to walk through the scanner to trying to remember if you have any liquids or other items TSA is going to ask questions about, once you get in that line, the anxiety starts. That's why more passengers are hopping in the TSA PreCheck line, so they don't have to worry about any of that. To spice things up and speed up airport security wait times, the Transportation Security Administration just added four more airlines to their PreCheck program to make flying a heck of a lot easier for a lot more travelers.
What TSA PreCheck gets you
Why would you want to be a TSA PreCheck member when you travel? There are so many perks besides a shorter line, though that is the main draw.
The reasons to be a member
PreCheck is available at over 200 airports in the U.S.

Members don't have to take off belts, shoes, or jackets.

Members don't have to fish out laptops, liquids, or certain other items out of their bags.

Teens are able to go with their member-holding parent if certain conditions are met.

Kids 12 and under are always able to go with their member-holding parent.
The best part
TSA PreCheck members almost always have a wait time under 10 minutes to get through security.
That alone is reason enough to be a member if you fly a few times a year. Knowing you will only have to wait around 10 minutes would take a lot of stress out of flying.
While the cost varies a little depending on which way you go to get the membership, check with your credit card companies, as some offer discounts or deals on the fees to become a member.
How TSA is making international flying better
While having over 200 U.S. airports participating in the PreCheck program is great, sometimes people want to leave the United States. Adding more international airlines will give passengers a variety of options, making travel a little more fun.
The added airlines
Cayman Airways

French Bee

Titan Airways

ZIPAIR
French Bee is a low-cost French airline, ZIPAIR is a low-cost Japanese airline, Titan Airways is a British charter airline, and Cayman Airways is the British Overseas Territory of the Cayman Islands flag carrier airline. Travelers about to be on a plane for a day getting to far-away destinations will at least have the luxury of knowing they won't have an unknown time in line to add to the wait.
Getting these guys on board brings the carrier count to 90, including international and domestic airlines. And since your membership is good for five years before you have to renew it, knowing the program is growing and adding carriers and airports makes it an ultimate deal for those who take to the skies often. This is one membership that is worth the cost, and the TSA is making it better by adding these four international airlines.
Editors' Recommendations