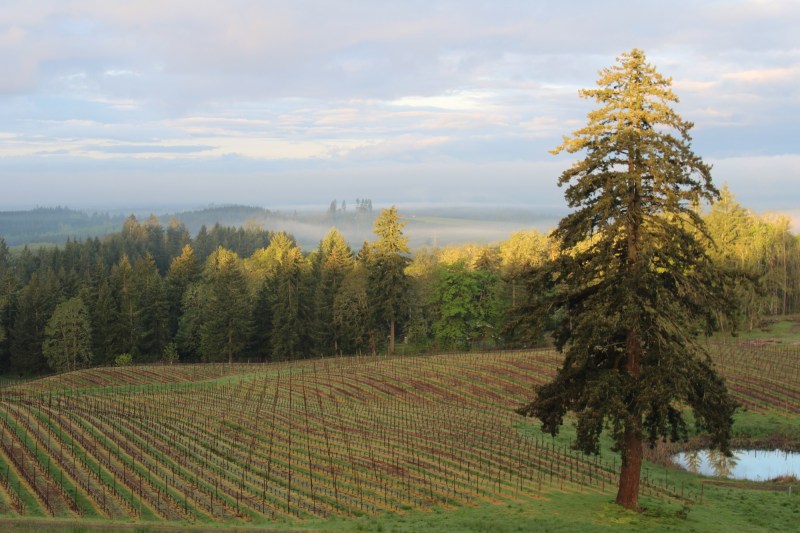 What is The Vines? Good question! Short answer: The Vines is "an explorer's club for winemakers and aficionados" where explorers go on curated trips to some of the world's top wine regions and try making their own fine wine.
Long answer: Read this whole story for all the amazing details on what The Vines is about, how the system works, and our conversation with The Vines' CEO Michael Evans that digs deep into the roots of this unique company and its intriguing take on fully immersive experience travel. Oh, and in case that's not enough to whet your appetite, we'll also take you on The Vines' Willamette Valley, Oregon, trip to give you an even better idea of what to expect.
But really, what is The Vines?
Basically, The Vines Global offers fully curated and guided tours of some of the world's most fruitful wine regions. As of 2023, The Vines offers tours of the Napa and Willamette Valleys here in the U.S., and to The Mosel (Germany), Priorat (Catalonia, Spain), Montalcino (Tuscany, Italy), Mendoza (Argentina), and Champagne (France).
Before you jump to sign up for The Vines' upcoming trips, keep in mind that this is a private membership organization. While it does accept new members, entry-level fees start at $20,000 and can cost as much as $100,000 for top-tier membership, and members then pay annual fees ranging from $2,500 to $6,000. Top-tier explorer and winemaker members enjoy unlimited access to The Vines' trips as well as the privilege to make unlimited wine at The Vines' own Mendoza winery. Though adventurer level members merely get a $2,500 credit to use toward their desired trips, they nonetheless get to join the trips, sign up for additional The Vines experiences, and even try making their own wine.
What exactly did I do with The Vines in the Willamette Valley?
Here's where and how it all began
Shortly after arriving in Portland, I was whisked away to Alexana Vineyard and Winery, one of The Vines' Willamette Valley vineyards partners. Soon thereafter, most everyone else arrived at the Atticus Hotel in the town of McMinnville, and we eventually united to begin this ultimate wine tour weekend.
We began the official itinerary with a course on the great wines of the Willamette Valley, particularly the powerhouse pinot noirs that put this region on the map of great wine countries. At orientation, pinot noir quickly established its position as the star of the show for the entire weekend. And really, why wouldn't it? Particularly here in Oregon, pinot noirs have a fascinating range from fruit forward with stunning notes of plums, red berries, and even occasionally citrus, to earthy and smoky, with notes of black pepper, mushrooms, and leather.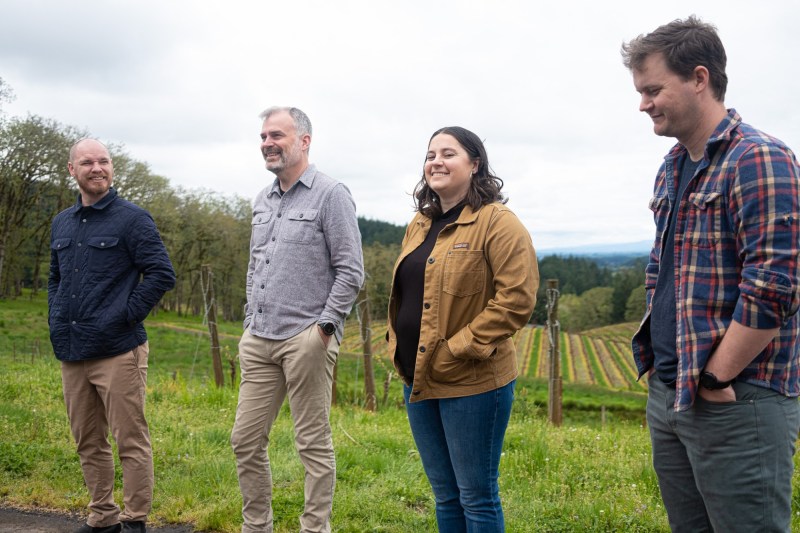 Did we actually try making our own wines? (Yes, we did. And yes, I actually had fun blending pinot noirs!)
Though other boutique tour operators may offer select custom winery and vineyard tours, what really sets The Vines Global apart is their unrelenting passion for great wines. Not only do members tour wineries and vineyards, but they get very hands-on with advanced-level tastings, behind-the-scenes vineyard experiences, and even special appointments where they make their own custom wine blends. I now know because I tried it myself with them at Alexana!
What do we mean by custom wine blends? Here at Alexana, different blocks of the vineyards grow different clones of pinot noir grapes. During the blending session, our mission was to develop our own unique blends by figuring out how much of each original wine from a specific block to use. Thankfully, we also received plenty of assistance and guidance from the terrific Alexana team, including (but not limited to) General Manager Jeff Lewis, Head Winemaker Tresider Burns, and Assistant Winemaker Andrew Imboden.
For me, I knew early on that I wanted to feature more of the Pommard – Block 19 Pinot Noir that had wonderful notes of cherries, red berries, and citrus, but I still had to decide how to balance out the strong fruit-forward nature of Pommard – Block 19. Though I wasn't initially a huge fan of the Pommard – Block 7 Pinot Noir that tasted a little more "basic" on its own, I eventually hit upon my perfect recipe by bumping up my custom blend to 17% Pommard – Block 7, then doing 11% of the Dijon – Block 14 that was more floral and peppery, then doing 27% of the Coury – Block 21 that gave darker fruit notes. All those plus 45% Pommard – Block 19 added up to a 100% fantastic pinot noir blend that had me jumping for joy! Who knew I could actually love pinot noir this much?
Did we hike through any Willamette Valley vineyards? (Yes, and it turned out to be one of the most rewarding workouts of my life!)
If sitting in a winery and sipping wines while discussing flavor notes isn't your favorite activity, then fear not, as The Vines team does a great job of changing things up and giving you a very different kind of wine tour. Perhaps you hadn't yet heard of Knudsen Vineyards, but you may have heard of a little brand called Erath. Interestingly enough, Knudsen and Erath forged a partnership in 1975 that revolutionized the Willamette Valley wine scene and launched the Dundee Hills on its ascent into oenophile superstardom. Though Knudsen's partnership with Erath ended just over a decade ago, they continue to provide grapes to another local outfit — Argyle Winery — which makes some of North America's finest sparkling wines.
In addition, Knudsen now focuses more on their own label, producing world-class pinot noirs, rosés, and Chardonnays with grapes grown on their own Willamette Valley vineyards. And yes, their Chardonnays truly are spectacular: Though they're far from the stereotypical "classic American buttery" flavor, the captivating mineral and stone fruit notes made for a complex wine that was also fun to drink. Though the vast majority of Willamette Valley vineyards drastically cut back on their Chardonnays and other white wine varietals to deliver more of the pinot noirs that have become so popular here, Knudsen spared enough of their Chardonnay vines to ensure a small yet available selection of Chardonnays that may finally be receiving more of the recognition and praise they deserve.
What made our outing to Knudsen even more spectacular was Co-owner and Managing Partner Page Knudsen Cowles taking us on a hike through her family's vineyard. Not only did we get in our daily steps, but we also enjoyed panoramic Willamette Valley views, the ultimate "up close and personal" experience with the grapes, and Page's wonderful wisdom and knowledge of Oregon wines. If you have the good fortune of coming with The Vines to the Willamette Valley, hopefully you can also hike through Knudsen Vineyards with Page.
Here's more on what happened during my The Vines trip
Of course, we enjoyed even more wonderful Willamette Valley wineries, and we had the great privilege of a conversation with the storied local winemaker Robert Brittan at Brittan Vineyards' McMinnville tasting room, as well as a lovely outing to Chehalem Wines' Willamette Valley vineyards and winery in Newberg. As much as I love my favorite restaurants that put extra effort into their respective wine programs, and as much as I appreciate wine bars that do as much as they can to bring a winery-esque experience to all of us who don't live in wine country regions, I can't speak enough on the importance of actually visiting the wineries, walking the vineyards, and meeting the winemakers to have a well-rounded and fully immersive wine country trip.
Even when we ventured away from the vineyards and wineries, The Vines Global put in the extra effort to scout out great local venues for us to continue our program. For this Willamette Valley trip, The Vines partnered with the Atticus Hotel, Humble Spirit restaurant, and HiFi Wine Bar in McMinnville for festive yet educational "off-campus" wine-driven tastings and meals, along with Red Hills Market and Tournant for superb on-site catering.
This is another way that The Vines Global stands out and differentiates itself from other wine clubs and wine tour operators. Instead of simply herding people onto tour buses and crowding them into factory-like tasting rooms for assembly line-feeling programs, The Vines strives to deliver more intimate experiences that take members to the places where the magic really happens. As I traveled with the group through the Willamette Valley, I really felt the passion for great wines across the board, from the members all the way to The Vines team, and from the local winemakers to the other local business partners.
Let's check in with the ultimate expert on The Vines: CEO Michael Evans
Shortly before I traveled to Oregon to experience The Vines firsthand, I spoke with The Vines CEO Michael Evans about The Vines, how it works, who can join, and whether it's something you should consider, even if you're not a ride-or-die oenophile. For the sake of brevity and clarity, we lightly edited the questions and answers below.
The Manual: For anyone who is serious about joining The Vines Global, how should they best prepare for the application process?
Michael Evans: First and foremost, the love for great wine is the most important part of the process. The best preparation for all new members is to have them talk to other members, our wine educators, and our personnel. The best way to understand The Vines and the experience is by talking to people who have lived it with us for the last couple of years. They've enjoyed these unique "bucket list experiences" along the way, so they can share [them] firsthand.
The Manual: How do you prepare the calendar of winemaking trips and events?
Michael Evans: We released our 2024 schedule this May. We have already scheduled 16 trips thus far, and then we'll add a couple more trips once we engage with our members to see where they want to go. We'll see if they want to go back to the same places, or if they want to visit more new places.
This year, we have new trips to Douro Valley in Portugal and Piamonte in Italy. Next year, we'll be adding Valle Guadalupe in Mexico, Cecilia in Italy, and Walla Walla, Washington. We're always looking for new fun and interesting places to go.
The Manual: Do you have any areas that you're considering as new wine regions to add to The Vines' portfolio?
Michael Evans: Typically, we visit a place and conduct what we call a scouting trip with our members. We seek feedback from members on whether they liked it, whether it's a region they want to visit again, whether they liked the wines, and whether they like potential winemaking partners.
We're doing "scouting trips" this year to Douro Valley and Piamonte. I'm really confident that Portugal will become a permanent site, just because it's so beautiful. With Piamonte's biggest wine being Barolo, it's a little more complicated as we find the right partner. I love Barolo, but you must have a lot of patience because most of those wines need 10 or even 20 years of aging. Most of our members want shorter waits for their wines.
The Manual: How do you usually select wine regions, wineries, and vineyards to become part of the vines experience?
Michael Evans: It's talking to our members, it's traveling around, and it's listening. For example, when we began to consider Valle Guadalupe in Baja California, Mexico, the first couple times people heard about it, it was easier to write the region off and say, "Wait a minute, that's kind of tequila and mezcal land." Yet as you continue to hear people talking about it, and then you try some wines, you get intrigued. We arrange a visit to go check out the new wine region and talk to some of the winemakers.
On the flip side, there are more established places that are fabulous, yet we just haven't rolled out trips to these regions yet. In places like Marlborough (New Zealand) and even Burgundy (France), where it's such a magical and special place, we need to have the absolute perfect partner to make it work. It takes some time to develop, and we really like this idea of mixing traditional "blue chip" wine regions like Napa, Montalcino, and Champagne with more adventurous places like Valle Guadalupe or Cecilia, Sicily.
The Manual: Coming closer to home, why did you select the Willamette Valley as one of your featured regions?
Michael Evans: First of all, pinot noir, the Willamette Valley's most famous varietal, is such a big favorite for so many wine lovers. Also, the Willamette Valley has more locally based farmers, and it's much earlier in its development as a wine region. It's such a great place, and it's better value for the quality of wines and their cost.
The combination of the charming location, the amazing wines, and the perfect partners make the experience in the Willamette Valley so special. The openness of the wineries also makes them so special: You're much more likely to do a tasting at those wineries, and even to meet the winemaker, than in more famous regions where a winery may have a clerk on premises who leads the wine tastings during limited hours. This kind of intimacy is a big driver in Oregon.
The Manual: You have your own hotel in Mendoza, Argentina. Are people who are not currently members able to book trips to The Vines Resort in Argentina?
Michael Evans: Yes, our resort is open to the public. Our members get discounts and special availability, and we host some special events that are members only, but The Vines Resort & Spa is a really nice hotel that's open to the public.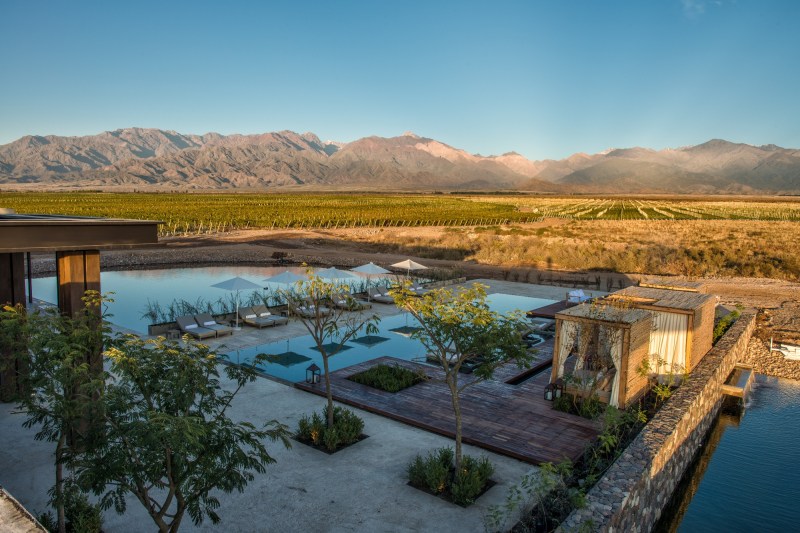 The Manual: How did his come about?
Michael Evans: I came to Argentina for a three-week vacation that was supposed to last three weeks. That was 18 years ago. I first arrived in Buenos Aires, then I visited Mendoza. I was just blown away!
I was never in the wine business, but I was always interested in wine, wine culture, and the lifestyle that goes along with it. When I came to Mendoza, I just fell in love with it. We've been talking about the intimacy that you can get in Willamette, and it's even more intense in Mendoza. When you knock on the door at a winery, the winemaker, the owner, or someone from their family will open the door, take care of you, and share their passion and their love for wine and Mendoza. I saw that there was a huge just a huge opportunity, and that Mendoza was going to grow over time.
We started with our vineyard and winery. Then in 2013, we opened The Vines Resort & Spa. Now, we have 22 villas there. They're huge, and they feature incredible views. Because we're now so full, we're going to relaunch with an expansion of the hotel. We'll add another 40 rooms, so we'll have 60 rooms and two restaurants. Our restaurant is run by our friend Francis Mallmann. He's a very famous Argentine chef and an overall phenomenal person, and this restaurant is in the middle of 1,500 acres of vineyards, so it's a really beautiful spot to dine.
The Manual: As of spring 2023, how many members are in The Vines Global?
Michael Evans: We have 98 members currently.
The Manual: Will you continue to keep the door open to additional new members who'd like to join? Have you had any conversations yet on capping membership at any specific number?
Michael Evans: Well, we certainly don't want thousands, or even 1,000 members, because I don't think we can deliver the experience in the way that that we are able to. However, we do feel confident in our ability to deliver 25 to 30 high-quality, intimate trips around the world per year. This gives us space to grow somewhere between 400 and 500 members, which is our present target.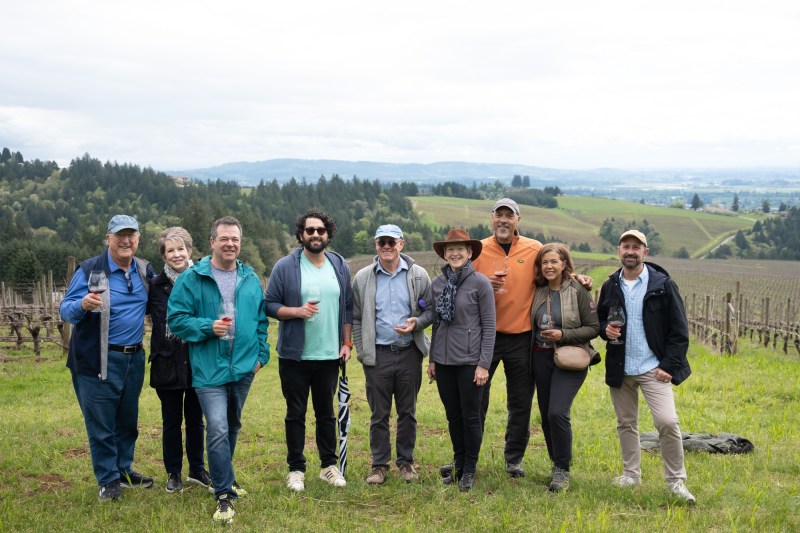 The Manual: So far, which The Vines trip has been your personal favorite?
Michael Evans: That's a tough one. They're all fantastic, and we make them all different and interesting. So, I am not a super formal guy. But when we're in Champagne, the culture, the history, the tradition, and the luxury in Champagne is extraordinary.
When you go and meet the Drappier family, you learn that they have four generations of the family working in the business and that they've been making Champagne there for nine generations. It's really phenomenal!
And then we have Priorat, which is outside of Barcelona. When you're with Dominik Huber, who is our partner winemaker there, you see how he's part of this young new guard of winemaking in a very established old region. It's much more farmers, rather than these big, established LVMH-owned houses in Champagne, so it's interesting to note the contrast of their respective approaches.
We also feature everything else in between: We have Montalcino and its obviously incredible history as well as The Mosel in Germany, and then we visit places like Willamette and Douro.
The Manual: What else should our readers know about The Vines Global?
Michael Evans: When we started this in Mendoza, then once we began to expand worldwide in 2019, our focus was always on winemaking and on giving people the access to make and blend wines with some of the best wine makers in the world.
When you share the wine with your friends and family, it's really extraordinary. That's where it started. What we then realized over time is that it's also about these experiences that you wouldn't otherwise know. These are experiences that you can't just buy with your black card. Whether that's truffle-hunting when we're in Montalcino or a pasta class taught by a local chef, this kind of stuff is really unique.
And then, the biggest surprise out of this whole thing is the importance of the community, and we didn't quite understand that power upfront. Yet so many of our members come back and say, "The best part about this [is] the people who I meet on these trips." Now, when our members go to London, Los Angeles, or elsewhere, they look up and meet our other members in the area on their own. The community has become an important part of that process, and of course, the education goes right along with that.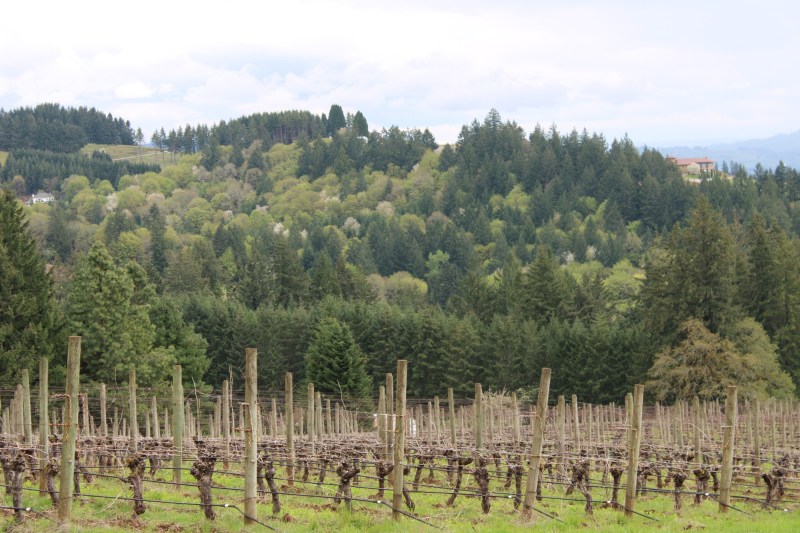 Here's some more of what you need to know about how The Vines' trips work
What do you need to do?
When you're part of The Vines' family of winemakers, explorers, and adventurers, they do all the legwork for you. They book your flights, your hotel stays, your restaurant reservations, and everything else on your itinerary. If you're a member, The Vines provides you with the ultimate VIP experience.
Speaking of VIP experience, you now have a better idea of how special The Vines' trips truly are. Who else gives you the ultimate "all-access VIP pass" into vineyards and wineries, where you get such a behind-the-scenes experience that you can actually try making your own wine?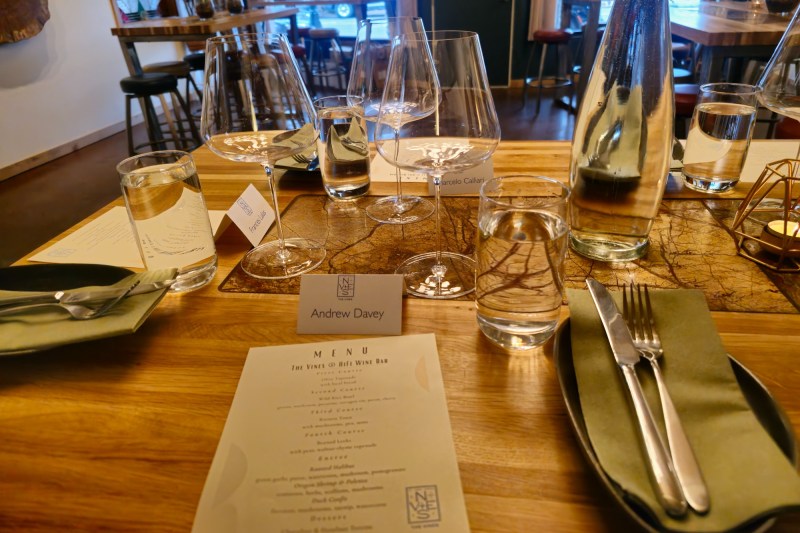 How to plan like a pro
If you're one of the fortunate few to attain The Vines membership, here's how best to prepare for your next trip with The Vines Global:
Pack a versatile wardrobe

Do some research in advance on where you're going

Pay close attention to the emails The Vines' team sends in advance of the trip(s)

Join the private messaging group once you receive the invitation, and

Set aside some "play money" in case you discover wines during the trip that you'll want more of after the trip.
Though The Vines' trips include plenty of luxurious excursions, they may also include some rugged activities like hiking and outdoor picnics, so don't worry about having to wear your most formal attire all day and night.
Fortunately, The Vines Global takes care of everything else, including lunch and dinner reservations, as well as tasting appointments at the wineries. All you have to do is get yourself here and get ready to experience some great wines!
Let's conclude with some final thoughts
If you don't feel comfortable spending a lot of money to join a wine club, if group trips are not really your jam, and/or if you simply don't want to do a wine tour, then The Vines Global may not be for you. But if you absolutely love fine wines, if money is no object for you, and if you've always wanted to join a "chosen family" of oenophiles who love building their own community and traveling together, then The Vines Global may be the club of your wildest and most wonderful dreams.
We hope you now have a better idea of what The Vines Global is about, as well as a nice introduction to the Willamette Valley vineyards and the amazing wineries of this region. If you want even more great ideas for the most epic trips ever, check out our guide to Amsterdam's best hotels, our Oaxaca Coast (Mexico) travel guide, our "48 hour express" travel guide to Istanbul, and the most Jurassic Park-worthy beaches in New Brunswick (Canada) for fossil finding and rockhounding. There are so many great places to explore around the world, and we hope we can help you figure out where to go next.
Editors' Recommendations