One of the world's most iconic wines traces its origins back to the northeast of France. Yes, we're referring to Champagne. Not only is Champagne fun to serve and drink, but it also tends to be tied to momentous occasions. If you're looking to casually sip a glass of fine Champagne on Valentine's Day with your loved one, we've curated a list of the best Champagnes.
Champagne is swimming in folklore, from stories of century-old bottles found in sunken ships (in great condition, mind you) to leaders like Napoleon who sabered and sipped the stuff to celebrate their victories. If there's a wine for the big stage and moments of the greatest magnitude, it's Champagne.
Why not make it a tradition to break out the bubbly on Valentine's Day?
Whether you're looking for Champagne on a budget or are sparing no expense celebrating, we've tracked down some excellent Champagnes you can be proud to serve to your loved one on Valentine's Day. Keep in mind, Champagne is synonymous with style and good taste. For that reason, most Champagnes that are worthy of raising a glass range from $30 and up. So, stay away from the convenience store "Champagne" and check out some of these brands.
G.H. Mumm Grand Cordon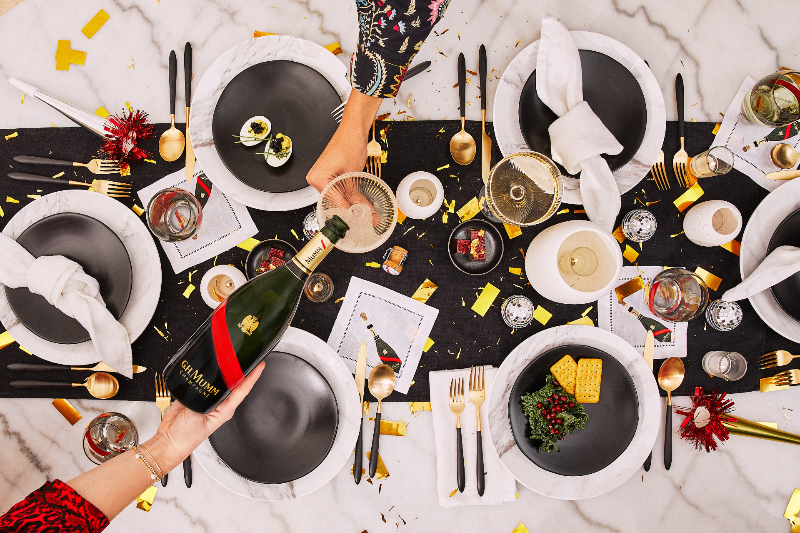 Mumm Grand Cordon expresses all the variations of the Pinot Noir grape variety from the Champagne region of France. On the nose, you'll get notes of ripe peaches, apricots, pineapple, vanilla, pastries, dried fruits, yeast, and honey. On the palate, this Champagne unleashes intense flavors of fresh fruits with a finish that is powerful and fresh.
Coda Classic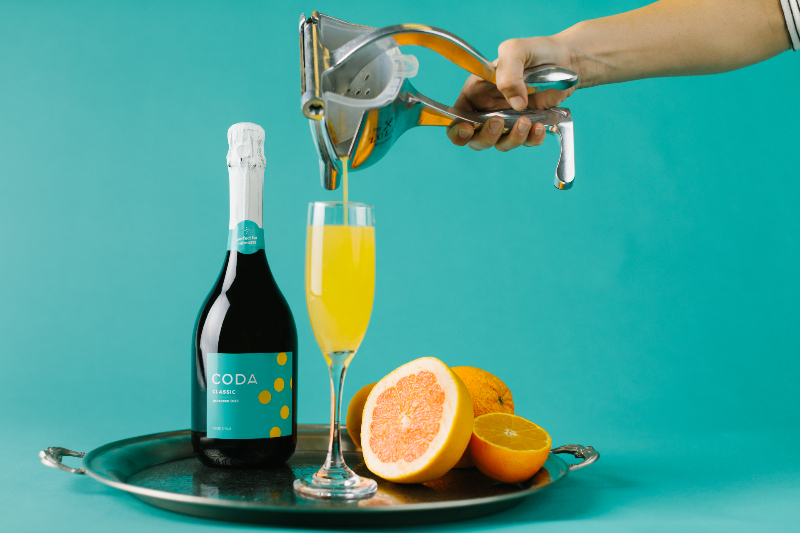 With no added sugar and no additives, Coda Classic Prosecco sources dry-farmed grapes from ideal grape growing conditions so they taste great naturally — which means less aggressive hangovers! This bright bubbly is a celebration in a bottle with aromas of jasmine flowers, juicy white peach, and tropical citrus. With hints of nectarine and crisp apple, its energetic palate bursts into cascades of tiny bubbles that taste like pure refreshment on the finish. Pair it with orange juice or enjoy it on its own.
Perrier Jouët Blanc De Blancs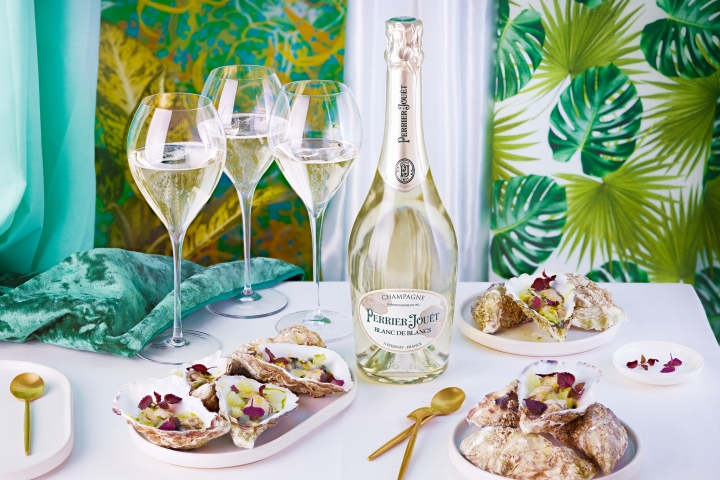 Perrier Jouët Blanc De Blancs is vibrant, dynamic, and as bright and fresh as the morning dew. It's the perfect Champagne to serve as an aperitif. It pairs well with striped bass, white plum, and peas.
G.H. Mumm Grand Cordon Rosé
G.H. Mumm Grand Cordon Rosé expresses its intense, fruity character with rich aromas of wild red and blackberries. Appetizingly elegant and intense, the wine delivers notes of candied berries: Intense, fruity aromas of strawberry and fresh red currants backed with a bit of sweetness and spice. A vivacious initial impression is energetic and fresh. Elegantly structured, it delivers flavors of fragrant summer fruits and a long, bright finish, balanced by the succulent sweetness of red berries.
Lanson Black Label Brut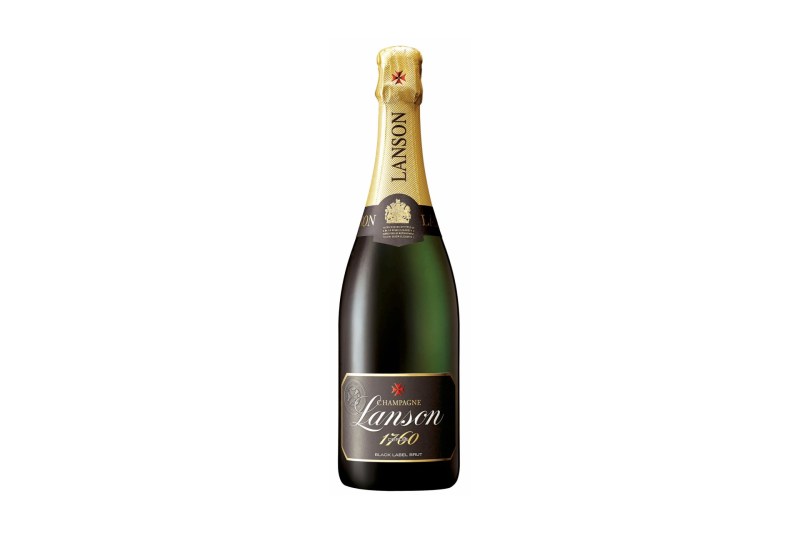 You may be tired of hearing about the juxtaposition of power and restraint happening simultaneously in wine (it's a tired descriptor), but it's really the situation here. The Lanson Black Label is dense and decadent while bashful and without ego.
Roederer Brut Premier
Roederer has become one of the most reliable names in all of Champagne (his house is responsible for Cristal, among other coveted offerings). Better, you can get all the sophistication of a $300 to $400 bottle in this gem at a fraction of the price.
Champagne Billecart-Salmon Brut Rosé
This is such a stunning wine that you'll likely hold on to the bottle once it's finished as a reminder to buy more. Graceful and flavorful, it shows poached pear, peach, and wild cherry flavors, all dressed up in the most welcoming of textures.
Ayala Blanc de Blancs Brut Aÿ Champagne 2014
Ayala's Le Blanc de Blancs 2014 Champagne is made from 100% Chardonnay grapes, produced in small quantities in exceptional years only, and fully expresses the superb caliber of great Chardonnay from the best Crus of the Côte des Blancs. Right from the start, this wine is fresh and lively, followed by a broad and appetizing palate of white fruit and acacia honey with subtle pastry and brioche overtones. The finish is long and persistent, revealing a touch of chalky minerality, a signature of the Côte des Blancs, along with hints of grapefruit, blood orange, and a delicate salinity.
Valentin Leflaive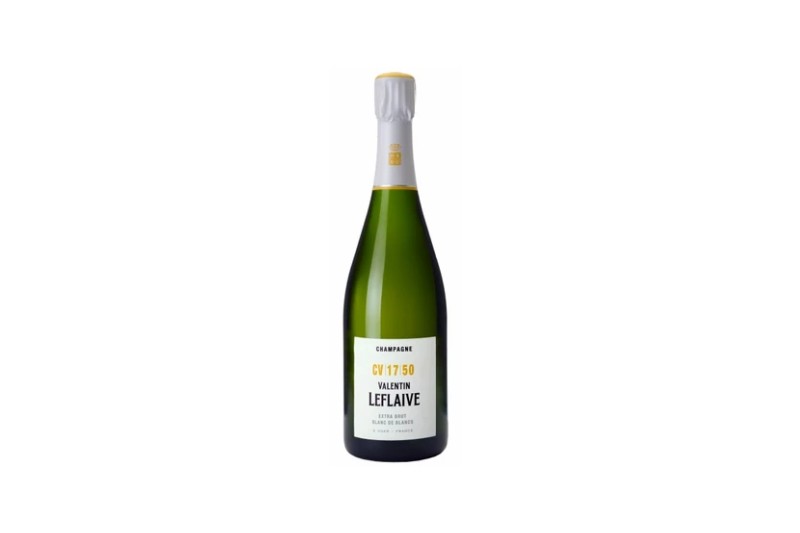 Valentin Leflaive is Olivier Leflaive's foray into Champagne, bringing a very Burgundian approach to his making champagne by focusing on a single grape. The nose is fresh, citrus fruits such as tangerine and lime punctuated by saline notes. On the palate, there is great finesse, it is chiseled with a nice volume.
Krug Grand Cuvée
In Krug's vast Champagne-making history, there really hasn't been a bad bottle. The Grand Cuvée is always opulent, a lovely wine that's so well integrated it tastes like the work of magicians.
Bollinger Special Cuvee Brut Champagne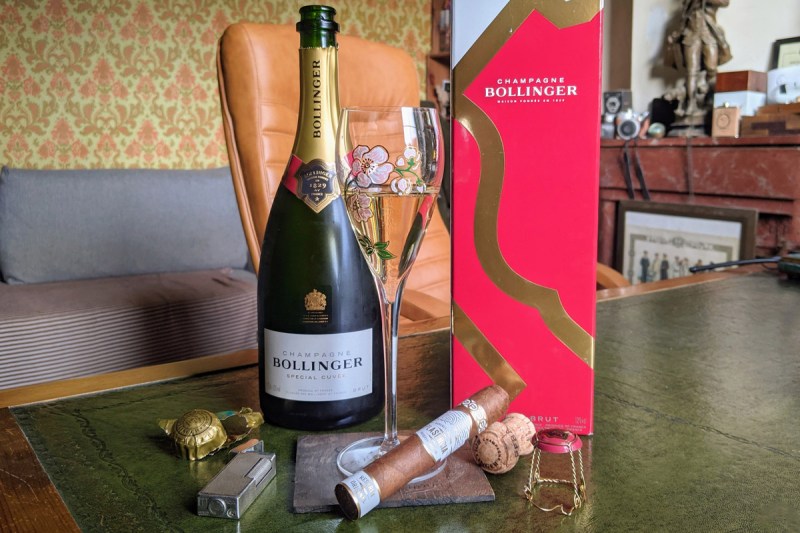 A signature since its inception, R.D. has had a lasting impact on the Bollinger style. This vibrant Champagne pushes the craft to the next level with a mastery of time and rarity. It is best paired with cheese, chicken, duck and game bird, white fish, mushrooms, nuts, pasta, root vegetables, shellfish, and turkey.
Editors' Recommendations