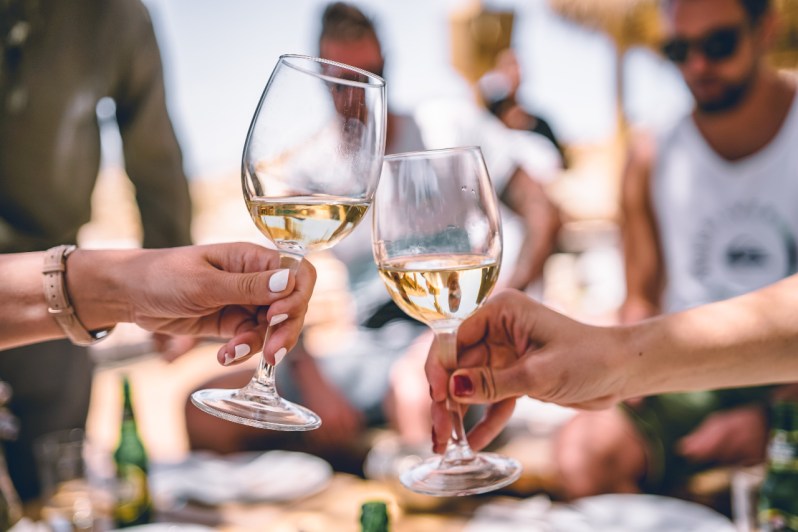 With summer just around the bend, the time for outdoor gatherings coupled with good food and drink is here. Whether it's a barbecue with the neighbors or a dinner party on the roof, good wine is in order — and because it's summer, only the best wine will do.
What makes a great summer wine? It needs to be something that's light, fresh, food-friendly, and unique enough to wow your guests. When we're talking about good wine to drink sommeliers should have the floor, so we've borrowed some great picks for the best wines of summer 2023 from a few of our top sommelier friends. Specifically, we call upon the expertise of Dale and Stephen Ott, the husband-and-wife team of sommeliers that run Nossa Imports. The winery looks to bring some of the best wines of Mexico and Portugal to the states.
We also reached out to Samantha Heuker, a WSET Level 2 sommelier and manager of customer experience at SommSelect, one of the best wine subscription services.
Still thirsty, we chatted up Jordanne Pascual-Cancel for more expert selections. She's the head somm at NYC's Principe.
Read on for the best summer wines to drink this year.
White wines
Oxalá Calcário 2018
"Minimal intervention winemaker Hugo Campos embodies the spirit of Évora in the Alentejo of southern Portugal," Ott said. "His wines are both ancestral and revelatory in a region that is steeped in millennia of winemaking history, littered with Roman ruins, and is undergoing a renaissance of modern perspective that questions everything yet respects the foundations. This dry and mineral-laden white blend of Arinto, Antão Vaz, and Roupeiro evokes standing in the garden of a beach house with fresh laundry hanging on the line. What more could you want?"
Toreta, Pošip Premium
"Hailing from the island of Korčula on the Dalmatian Coast of Croatia, this citrusy, aromatic white has become a favorite island wine," Heucker said. "The Toreta Pošip Premium is a mix between a dry German riesling crossed with a coastal white from Italy or Greece. As a grape, Pošip is naturally high in sugar but also has great acidity, and [it] is more floral, herbal, and saline than riesling. You can expect heady aromas of yellow peach, orange blossom, salted lemon, white flowers, wild herbs, and a hint of sea spray as this bottle transports you straight to an Adriatic beach."
Fuedo Montoni Grillo dei Timpa
This Sicilian wine is a favorite of Pascaul-Cancel and one she likes to sip all summer long. The wine is fermented in cement and aged on the lees, affording plenty of personality in the glass. Try it as an aperitif or with some seafood. The straw-yellow color is something to behold, and the acidity sparks life into every sip.
Pink wines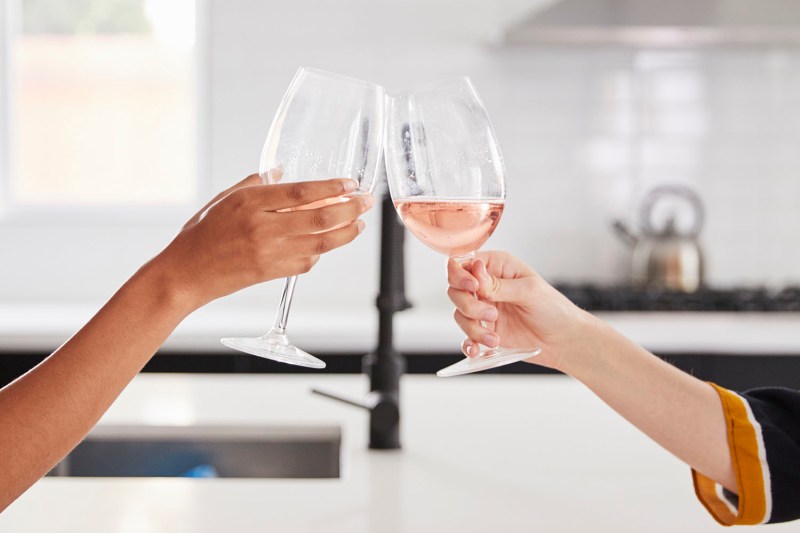 Prior Lucas Baga Rosé 2019
"This traditional-method sparkling rosé hails from the Bairrada DOC, about two-thirds up the Atlantic coast of Portugal," Ott said. "The vineyards of Rui Lucas are nestled into the coastal pine and oak forests of the region and benefit from large temperature swings and cool coastal breezes, making this both an easy yet also very dynamic sipper. Baga is the star here as a high-acid, thick-skinned red grape that can be a challenge to grow, yet when handled with care and compassion, creates sparkling wines that in our opinion are unrivaled for the price point."
Domaine Ray-Jane's Bandol Rosé
"If you are looking for one of the world's best and most classic rosés, Domaine Ray-Jane's Bandol Rosé is it," Heuker said. "Not only has it received countless awards, but it comes in at a much lower price than other rosés from the area — without compromising on flavor and sophistication. From a vineyard whose family has been handcrafting wine from their own vines since 1288, this rosé is ripe with history. The wine itself presents deep layers of red berries, high-toned citrus, and limestone minerality and will impress and surprise even the most avid rosé lover at a summer dinner party."
Red wines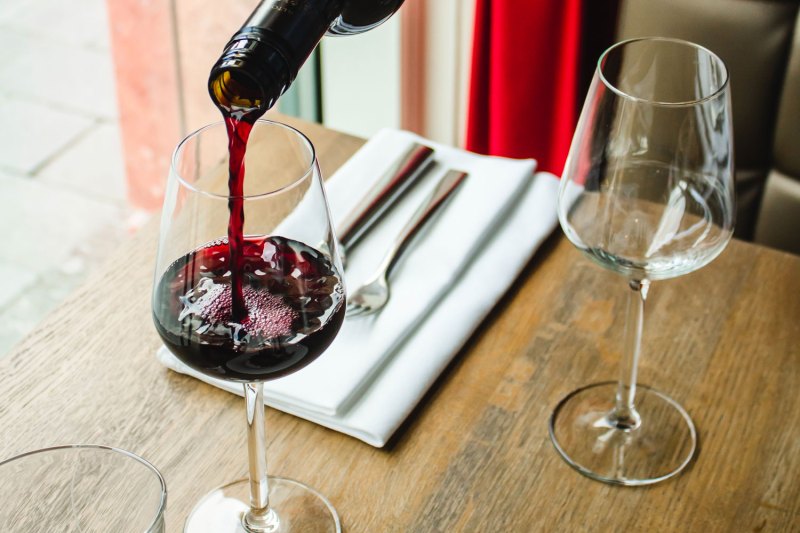 Bodegas de Santo Tomás Misión Tinto 2020
"Hailing from the second-oldest winery in Mexico and one of the oldest in North America, this
chillable red blend
is a delight," Ott says. "A blend of equal parts carignan, tempranillo, and a grape called misión (also called país in South America, the first vitis vinifera grape planted in what is now the US), this wine is light, tart, lively, and fruit-forward while maintaining an elegant and dry finish. Whether you're in it for the history or purely for the joy of just drinking this wine from enologist Cristina Pino, we can't recommend it enough for those hot summer nights."
Sylvain et Nicolas, Chinon "Extra Balle"
"For red-drinkers who think summer just isn't their season, this pure and energetic natural wine will prove you wrong," Huecker said. "Sylvain et Nicolas's Chinon 'Extra Balle' is bursting outright with youthful and pure fruits: Wild blackberry, black cherry, black raspberry, plum skin, [and] black currant. The sweet core of fruit is followed by wild herbs, lavender, and crushed stones. Both taut and spicy, this natural red is begging to be served with juicy summer meats straight off the grill."
Weninger Zweigelt
Pascual-Cancel likes this refreshing Austrian red for packing along to barbecues in the summer.
Gueli Erbatino Nero d'Avola
Another pick from Pascual-Cancel, this wine hails from Sicily. The wine has some of those rustic volcanic qualities, perfect for gamey meat or flame-cooked beef. Full of structure, the wine can be enjoyed on its own but is amplified by a great dish; pasta and pizza, you're invited to the table.
Sparkling wines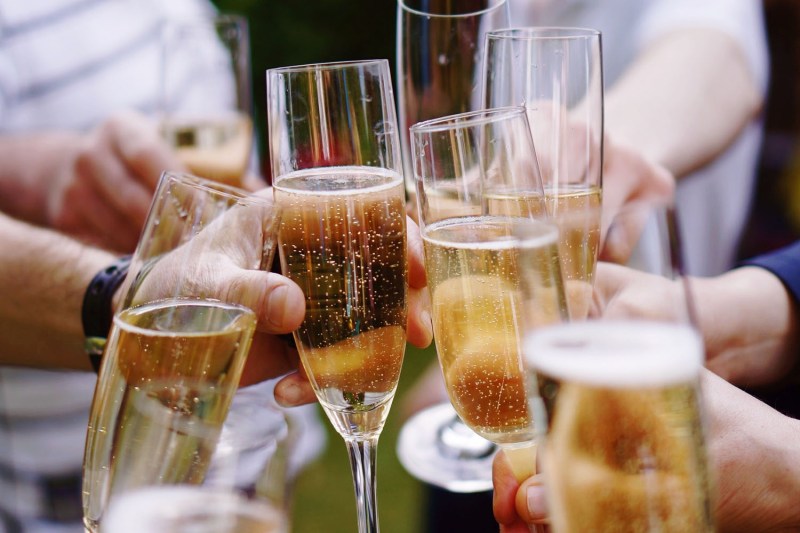 Caraccioli, "Escolle Vineyard" Brut Cuvée
"Caraccioli's 'Escolle Vineyard' Brut Cuvée offers the bright and vivid feeling that you want in a summer sparkling," said Huecker. "Still taut, tingly, and full of youthful energy, this sparkling white presents aromas of green apple, lemon curd, citrus peel, crunchy Anjou pear, crème brûlée, toasted almond, and honeysuckle. To cut through those hot summer nights, this crisp, bone-dry, and assertively citrusy palate has a mouth-watering salted lemon quality, perfect to enjoy whether you find yourself beachside or in a country garden."
Ever wonder what sommeliers drink at home? Us too. If you're bringing a bottle to a gathering or want to host in style this summer, go with one of the somm-approved wine selections above. While you're at it, make sure you clean your grill beforehand and check out our favorite red wines for grilling. If you prefer to kick things off with a good mixed drink, here are the best summer cocktails.
Editors' Recommendations