OK, we mean you could live out your Jurassic Park dreams if they don't involve being chased by dinosaurs while your life is in danger. More like the fun, "hey, I found a cool fossil" type of Jurassic Park dreams. But if that sounds awesome to you, too, then there are a few places to go rockhounding in New Brunswick, Canada.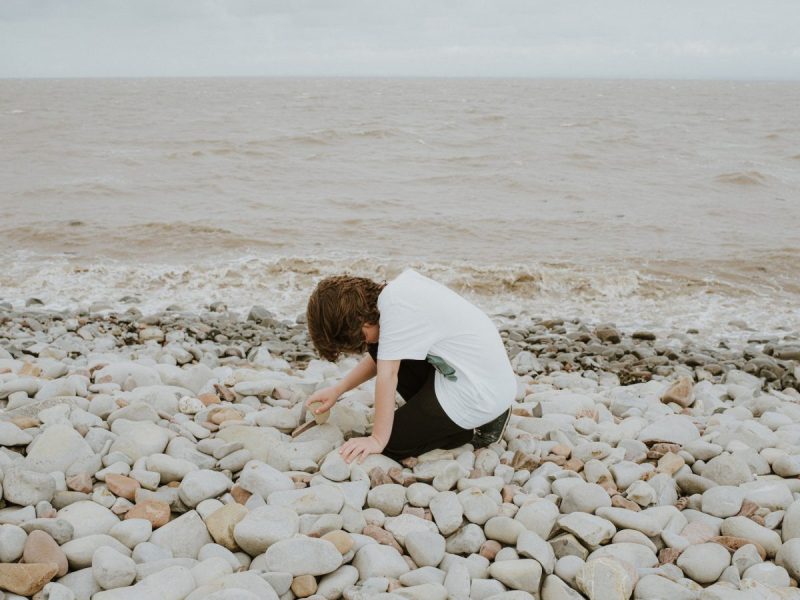 Places off the beaten path
For those who want to feel like they had to work for those treasures, these are the spots to make your fossil hunting more challenging.
Point Wolfe in the Fundy National Park
If you want to camp in a beautiful location surrounded by the Bluffs and then look for geodes, Point Wolfe is the place to be. The biggest draw for us is that if you stay there for rockhounding, you'll also be close to some stunning covered bridges, like the Point Wolfe Covered Bridge, which looks like it's straight out of Beetlejuice. While this location may be a bit more difficult to get to, the rewards are well worth it.
Grand Manan Island in the Bay of Fundy
This one sounds like a winner all around. Not only could you dig for all kinds of geodes and gems, but the list of other amazing life experiences on Grand Manan Island is extensive. Watch the whales and check out cool lighthouses, museums, and festivals. It sounds like a place to move to, but start with fossil hunting.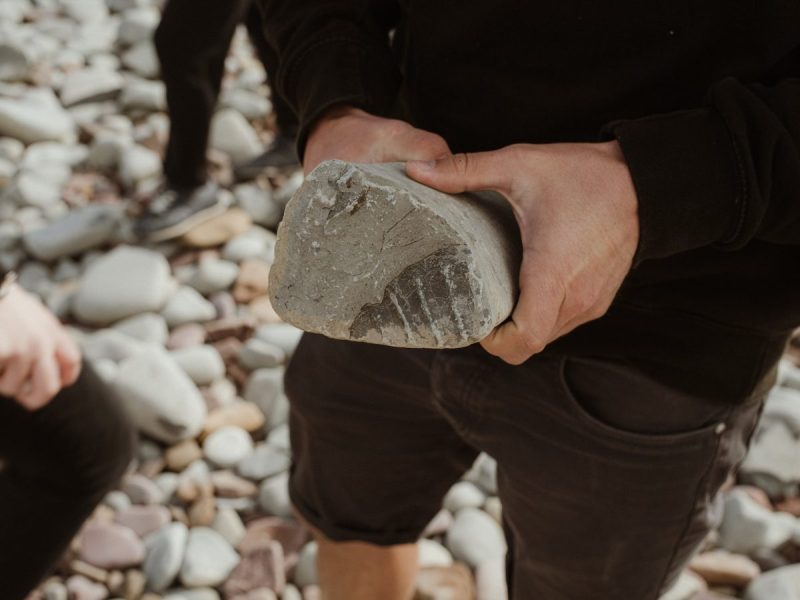 The popular places
Now, some people love to go where the action is. If that's you, these are the spots to join the rest of the crowd in the fossil-hunting game.
Tin Can Beach in Saint John
Not only could you find precious stones like flint to take home as a souvenir while at Tin Can Beach, but if you stay in Saint John itself, you don't even need a car to go rock hunting, as it's all walkable. This is the place to go if you are an animal lover, as the opportunities to see wildlife are all over the place.
Cape Enrage on the Bay of Fundy
Don't let the name fool you, as there's nothing enraging about this stunning spot. Cape Enrage is where you're most likely to find an actual fossil and where the beautiful Cape Enrage Lighthouse is located. You could go zip lining or visit old shipwrecks, so there's a little bit for everyone to do.
The only downside to any of these spots is there is a thing called the Heritage Conservation Act that states if you think you found an actual fossil, you can't touch it. There's a whole protocol, so look it over before you go. Other than that, pack your backpacks, get your tent ready (or book that local bed-and-breakfast), and add gems, crystals, or geodes to your collection. Rockhounding in New Brunswick at these fossil beach spots will bring a little zen to your life and help you reconnect with nature.
Editors' Recommendations