It's almost winter here in the northern hemisphere, which may not seem the ideal time to travel to the coldest places in the world. But, it is arguably the best time to experience the real side of true cold weather destinations. Here are seven really, really cold places you should visit in 2018.
The Svalbard Islands, Norway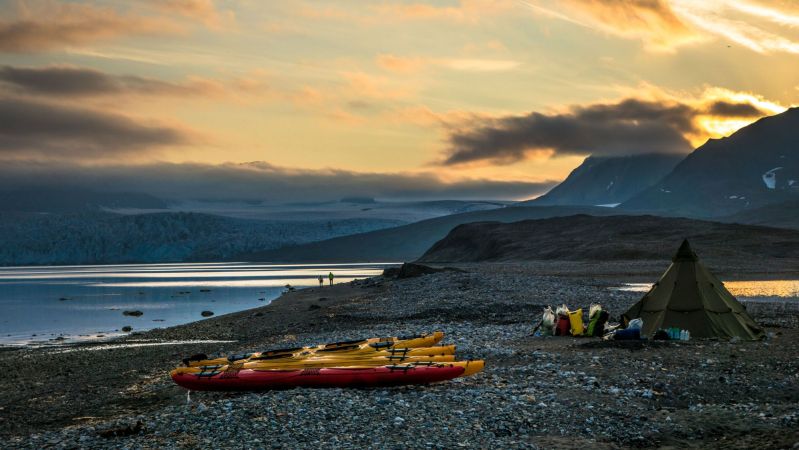 The tiny town of Churchill has long been known as polar bear central for visitors to Canada's Manitoba province. But, Norway has rapidly gained notoriety as the place to spot these magnificent creatures. The Svalbard (literally "cold coasts") Islands are a remote archipelago located halfway between the North Pole and the Norwegian mainland. They are a place of surreal, pristine beauty dotted with the remnants of old mining towns and truly unique arctic wildlife.
But, they are perhaps best known as "The Realm of the Polar Bear." Hurtigruten offers all-in-one package deals aboard their luxury cruiseliners with stops throughout mainland Norway and the outlying islands. Passengers have the opportunity to tick a variety of once-in-a-lifetime opportunities off their bucket list, including polar bear spotting, traveling along ancient Viking routes, and photographing the Northern Lights. Also of note: Longyearbyen, the islands' de facto capital, is home to the Global Seed Vault (most recently in the news for being flooded from thawing permafrost).
The North Pole
The number of cruise ships to Antarctica has increased dramatically over the past decade. While it still remains the world's (mostly) untouched continent, package vacation retailers have made it easy for anyone with an adventurous spirit and $10K in discretionary income to visit.
Travelers looking to get a taste of something truly special can book a cruise to the North Pole with Quark Expeditions. The 14-day journey of a lifetime starts in Helsinki, Finland before boarding the nuclear powered icebreaker 50 Years of Victory. Bucket list-worthy add-on experiences include hot air ballooning at 90° North (literally the top of the world) and helicoptering over the Arctic Ocean.
Alberta, Canada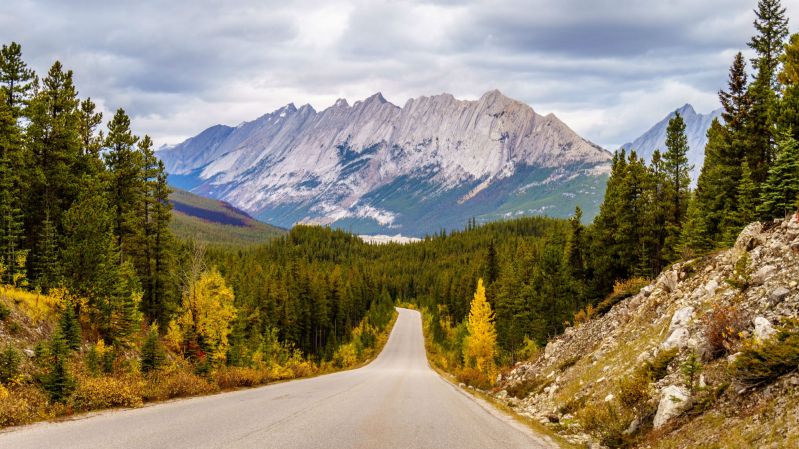 While we rarely hear about them in the U.S., Canada is arguably home to the most breathtaking national parks in North America. And the province of Alberta is home to the most awe-inspiring parks in Canada, which, for Albertans, is a point worth bragging about. If Banff and Jasper National Parks aren't near the top of your lifetime to-do list, it's time to update it. These two adjacent parks are the twin flagships in Canada's national parks system.
Truly adventurous travelers will want to experience the staggering beauty of both parks on foot. However, the destination can be challenging even in the most ideal weather conditions. Look to a proper road trip through Alberta and beyond to experience the best natural beauty that Western Canada has to offer.
Big Sky, Montana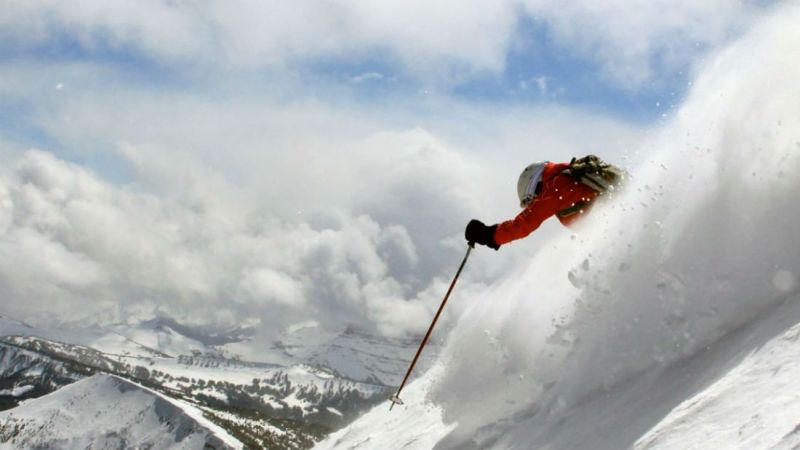 Nestled in the Rocky Mountains of south Montana lies the small community of Big Sky. The area is known as much for its picturesque mountain vistas as it is for its 5,800 acres of skiable terrain — oh, and for being one of the coldest places in the United States.
The winter season officially starts in late November with visitors encouraged to come take in all the pristine landscape has to offer, including not only alpine skiing, but great dining and relaxing day spa getaways. Plus Big Sky is located right next to Yellowstone National Park, so trips to its natural hot springs and geysers are a must. One of our editors recently
spent a few days in Big Sky and Yellowstone
.
Lapland, Finland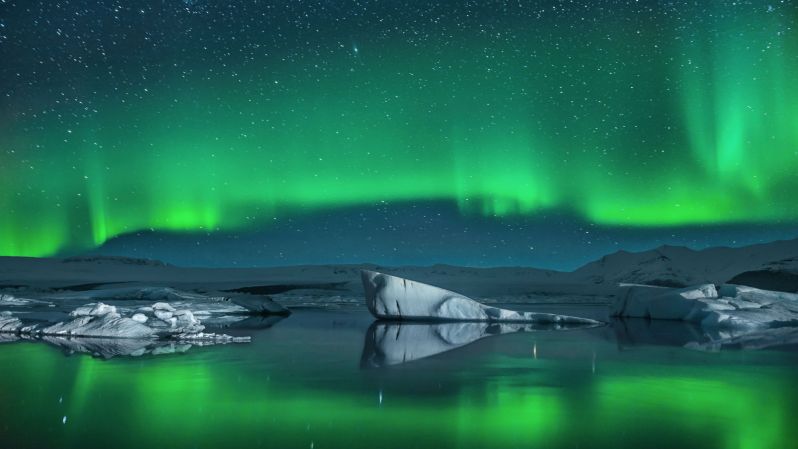 With an alluring combination of world-class ski resorts, untamed wilderness and quaint village life, Finland's northern region of Lapland is about as close to a winter fantasy as any tourist might hope to experience. Not to mention that the area is one of the best places in the world to see the Northern Lights, which dazzle the Finnish sky 200 nights a year.
Given that the area is freezing all year round, when to visit is really up to the traveler. Visiting Lapland during the summer provides tourists with 24-hour sunlight, which produces the phenomenon known as "Midnight Sun." For those looking for a more introspective experience, traveling during the winter is great for its pervasive darkness.
Tallinn, Estonia
The Estonian capital of Tallinn is a charming destination all-year round, but really comes alive during the frigid months of winter. Then, snow blankets the medieval city and makes it appear like a world pulled straight from the pages of a fairy tale.
But this UNESCO World Heritage Site isn't just an ancient marvel — it's also home to the highest number of startups per person in all of Europe. This means visitors can take in both historical architecture and plenty of modern attractions, including a vibrant tech and nightlife scene.
Oymyakon, Russia
For the intrepid adventurer really looking to test his limits, there's no colder (inhabited) place to visit on earth than Oymyakon, Russia. This small village lies a few hundred miles from the Article Circle in a remote corner of Siberia and doesn't have much to offer aside from its record-breaking freezing temperatures.
While accommodations won't be anything to write home about, getting to explore the coldest region in the world will definitely make for a memorable trip. There are a number of excursions to Oymyakon planned throughout the season all of which are guaranteed to provide visitors with a great introduction to the glacial site.
Editors' Recommendations