From cosmopolitan Cape Town to the wilds of Kruger National Park to the dramatic Drakensberg Range to the world-class vineyards of Franschhoek, South Africa is amazing. However, for most Americans, the cost and logistics of a trip this stunning country aren't realistic.
Thankfully, Google is doing what Google does best by "solving" that problem with technology. The company has just made every South African National Park — and scores of other points of interest throughout the country — viewable with Google Street View.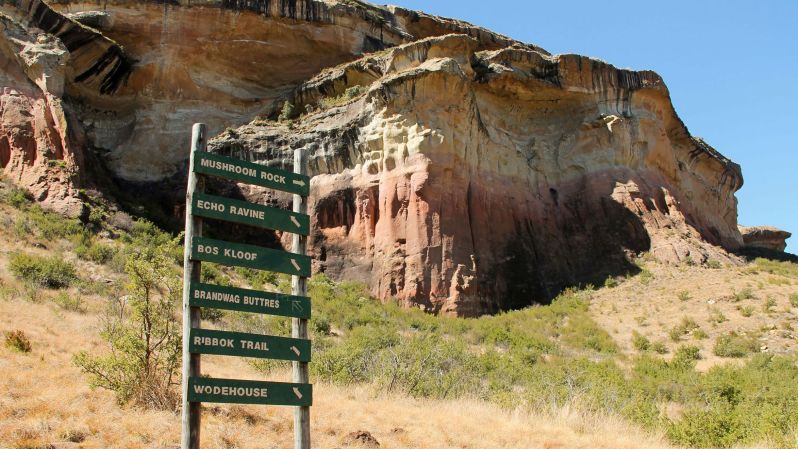 To pull this off, the tech giant partnered with over 200 volunteers, including some of South Africa's most expert rangers and preeminent tour guides. Additional contributors included many tech-loving enthusiasts with a passion for the outdoors. (Side note: Google actively encourages anyone who's interested to borrow their custom backpack and help map the world). Every member of the project was outfitted with a 50-pound backpack rigged with 15 integrated panoramic cameras. Gadgetry inside the high-tech pack used GPS tracking to follow the hiker's precise location every step of the way. Every two seconds (about once every three feet), a 360-degree photo was snapped. Like Google's car-driven Street View, the final batch of images was stitched together to create an immersive panoramic tour.
Seeds of the initiative date back to March 2016 when Google launched The Mzansi Experience. That project succeeded in mapping South Africa's most popular tourist attractions, including Table Mountain, Cape Point, and Kruger National Park. This newly completed phase of the project adds all of South Africa's 19 national parks, plus 17 uncharted nature reserves. In total, 170 new trails were photographed, totaling a walked distance of 560 miles (900 km). More than 230 points of interest were also added, so virtual hikers can now tackle multiple trails to the summit of Table Mountain, track African wildlife on foot, visit the Nelson Mandela Capture Site, and trek the popular Otter Trail.
All but one of South Africa's UNESCO World Heritage Sites were mapped. The list includes trails on the Drakensberg Mountains, the rugged landscape of the Richtersveld, the civilizations of Mapungubwe Hill, and the country's oldest UNESCO site at iSimangaliso Wetland Park.
This project joins a long and ever-growing list of already mapped world destinations. Courtesy of Google Street View, armchair travelers can already visit the U.S. National Parks, Australia's Great Barrier Reef, even the International Space Station.
Feature image courtesy of South African National Parks/Facebook.
Editors' Recommendations