You don't need us to tell you Ireland is staggeringly beautiful. It's idyllic, picture-perfect, everything you've read and more, especially when you step away from the tourist-rich hots pots like Dublin and Belfast. However, the island's best natural experiences are far from the madding crowds in the extreme west or the wilds of Northern Ireland.
The Bubble Domes at Finn Lough Resort offer some of Northern Ireland's most unique accommodations. The transparent walls of the snow-globe-like structures afford sweeping, 180-degree forest views. The surrounding 50-acre property is set amid Aghnablaney, a remote peninsula that's home to some of the country's most pristine scenery.
While this all might sound like a half-step above camping, the domes offer plenty of creature comforts. Custom four-poster beds, private bathrooms, plush robes, and daily breakfast are all standard. In-room espresso machines mean you can fix yourself a long black, kick your feet up in your gentleman's sitting area, and watch every last ray of sunrise without stepping outside. Or stargaze through your telescope or from the privacy of your own bed — your call.
The domes feel well hidden amid an endless expanse of green, yet they're convenient to a variety of resort-like amenities at Finn Lough estate. The luxury property is home to Kitchen, a brunch and dinner eatery that offers gourmet twists on hearty old-school favorites (think wild game pot pie and lamb with red wine au jus). Beyond the dining hall, guests will find plenty of active pursuits like hiking trails, cycling paths, and water sports. The lakefront location also offers direct marina access with full fishing services.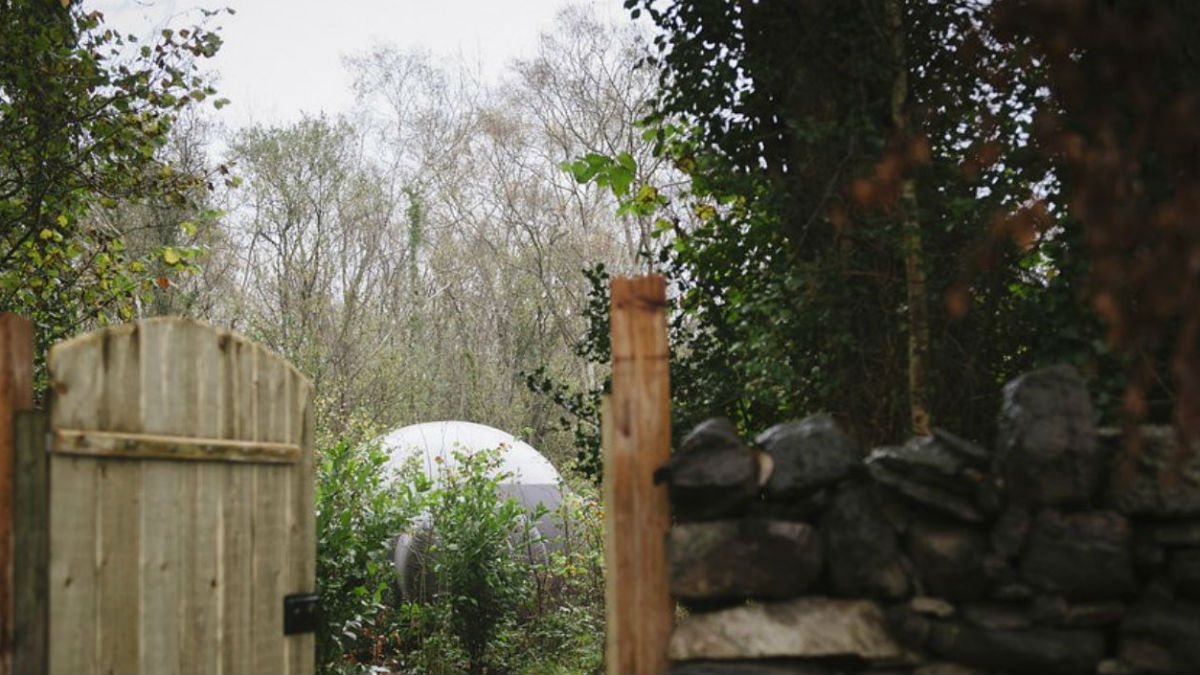 We're loath to say the word, but "glamping" has exploded in recent years. Modern travelers demand more, even when it comes to their accommodations. We've previously covered similar lodging like Iceland's "5-million-star" Aurora Bubble Lodge, these beautiful Airstream Airbnb rentals, and the world's coolest treehouse hotels.
Finn Lough has been a family-run business for more than three decades. Their ethos has always involved "getting back to nature" with luxurious, elegant lakeside chalets. The Bubble Domes are just the next evolution of the resort.
Rates start around USD $350 per night and are bookable now directly through the estate's website. Finn Lough also offers more traditional accommodations like catered suites, lakeside lodges, and private fisherman's cottages.
Editors' Recommendations