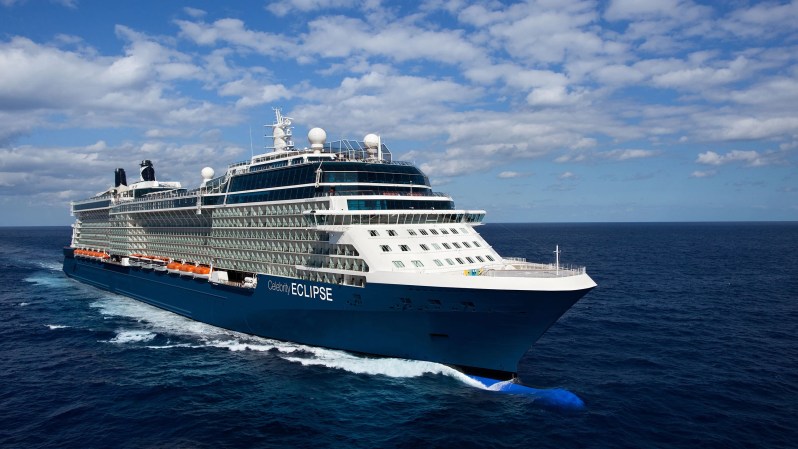 If you've been dreaming of booking a cruise, a sale at Celebrity Cruises is the ideal time to give in, book a cruise, and get very excited about your plans for next year. Right now, the Celebrity Cruises sale has vacations starting from just $262 per person so you really don't want to miss out. You can choose to either hit the button below to see what's available or read on while we take you through some of our favorite options.
One of the best Celebrity Cruises offers is on three nights that take you from Fort Lauderdale to the Bahamas and back. There are dates available in September and October 2024 with the price usually $859. Instead, it starts from just $262 so you're getting a seriously good deal when you plan ahead. That works out as the average price with 75% of the second guest. It's sure to be a great weekend break. Check out our look at the Caribbean vacations least likely to be impacted by hurricanes while you plan ahead.
Alternatively, how about four nights at Key West and the Bahamas? Working out at $299 average per person, there are dates for this December as well as February and April 2024 although the latter will work out a little more expensive. In December, it would be the ideal getaway during the Winter months.
For the ultimate escape, there's always Greece and Croatia for seven nights. You'll need to be able to get ready fast as the departure date is August 26 this year, but you get to go for an average of $1,449 per person instead of $3,331 so it's ideal if you can be flexible and love a bargain. As part of it, you'll experience Athens, Mykonos, Dubrovnik, Split, and Venice, among others. There are longer vacation options too including 11 days in Italy, Turkey, and the Greek Islands, if you're able to go away in the next couple of weeks. You won't have to worry about how clean your cruise ship is either thanks to high standards with Celebrity Cruises.
Whether you're planning a vacation for 2024 or you want a last-minute deal, check out the Celebrity Cruises sale. There are some great discounts going on with 75% off the second guest and up to $200 in savings bringing prices down to a great level.
Editors' Recommendations