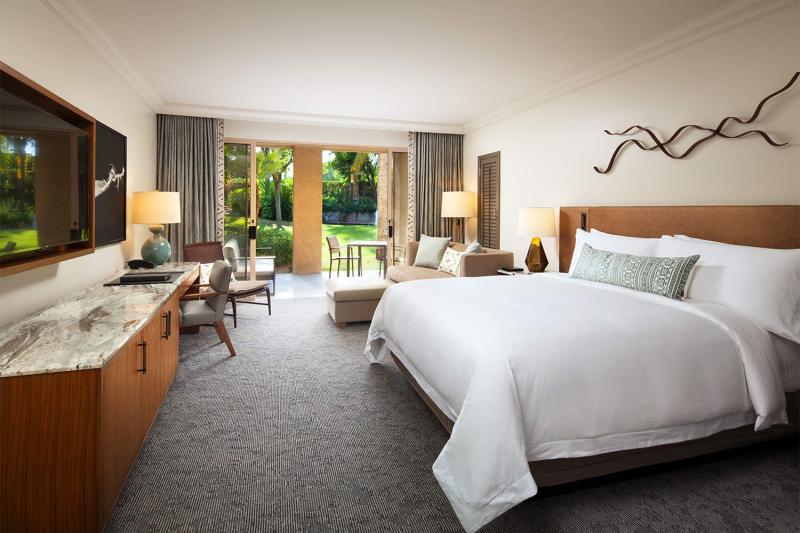 There's still enough summer left to sneak in a getaway, but this late in the game it may be difficult to find an affordable hotel with some availability. When it comes to finding a deal on a last-minute hotel booking, there are a number of outlets available to make things easier on yourself. Whether you're considering visiting some of the best U.S. destinations or want to make a luxurious hotel your destination with one of the best hotels to visit, more discounts — and places to land them — are readily available than travelers often realize.
1. Expedia
Expedia.com is one of the most well-known names when it comes to travel booking. It offers booking of airline tickets, car rentals, cruise ships and vacation packages in addition to hotel booking. If you're looking for a last-minute hotel deal this summer, you can search for one right from the homepage of the Expedia website. Expedia also has a mobile app for both iOS and Android that makes searching for a discount on a hotel simple and convenient.
2. Priceline
Priceline is another online travel agency that helps you find discounts for a number of travel-related bookings, with hotel accommodations at the top of their offerings. The Priceline.com website is as easy to navigate as they come, with a search portal at the top of the homepage being your quick portal to saving on a last-minute hotel booking. Priceline also has a mobile app for iOS and Android. This can come in handy for truly last-minute bookings, such as if you're cruising the best states for road trips and want to improvise your nightly stops along the way.
3. HotelTonight
HotelTonight may be one of the best options on this list, as it caters specifically to travelers looking for last-minute hotel deals. At its launch it only allowed same-day bookings, but today you can use it to book a hotel up to seven days in advance of your check-in. It's one of the more minimal interfaces on this list when it comes to both the website and the app, making it easy to navigate and convenient to find deals on last-minute hotels. You can do so with the search function on the HotelTonight.com website or within the HotelTonight app.
4. Tripadvisor
Tripadvisor.com is a good hotel booking service if you have a pretty good idea of the specific hotel you want to stay at. It compiles prices found at other services on this list, so it's a good place to consider if you want all of the most affordable prices available rounded up in one place to look at. The Tripadvisor.com homepage is a good place to begin your search. It also has apps available in the Apple App Store and on Google Play.
5. Booking.com
Booking.com is one of the largest online travel agencies, and its mobile app was the most downloaded mobile app in the travel agency category in 2022. As online hotel booking goes, it may have the largest selection of hotels, motels, and other lodgings to choose from. You can start your hotel search right from the Booking.com homepage, though with the app being such a popular download, booking a place last-minute from your mobile device could be potentially more convenient.
6. Travelocity
In addition to grabbing a deal on a last-minute hotel booking, Travelocity can come in handy if you don't exactly know where you want to go. It has a lot of featured offers and tools for planning your trip available. If you already know which direction you're pointed, however, you can start your search at the top of the Travelocity.com homepage, or download the Travelocity app for iOS or Android.
7. Hotwire
Hotwire is another travel website that offers airline tickets, rental cars and vacations alongside hotel bookings. It operates by selling off unsold travel inventory at discounted prices. So while it might not have the best availability among the services on this list, it offers a good chance to land a significant discount on a last-minute hotel booking. You can start your search easily from the top of the Hotwire.com homepage, and for many hotels you can save an additional 10% by booking through the Hotwire app.
8. Kayak
Kayak is a booking service that feels like it's emerged more recently than some of the others on this list, but it's been around since 2004. Less of a booking service and more of a targeted search service, Kayak is similar to Tripadvisor in that it rounds up all of the best prices from other booking services. You can easily get price comparisons among services like Expedia, Hotels.com, and Booking.com — among many others — simply by running a search from the Kayak.com homepage or mobile app.
9. Momondo
Momondo is a service that compares well to both Kayak and Tripadvisor in that its primary function is to round up all of the most affordable prices among hotel booking services. It's a little more obscure in terms of popularity compared to those services, but it functions just the same and can turn up some unique hotel finds. You can start a custom search very easily from the Momondo.com homepage, but if you scroll down a little bit on the homepage you can search hotels in major cities with a simple click. Momondo also has an app available for both iOS and Android.
10. Hotels.com
Hotels.com has been around almost as long as what we know as today's internet, having first been established in 1991. Its inventory includes hotels and B&Bs, so you can use it to grab something convenient or something quaint. Searches can begin with its search portal on the Hotels.com website or within the Hotels.com app. Vacation planning is also available through Hotels.com, or you can browse spontaneous trips by scrolling down a little bit on the Hotels.com homepage.
11. Orbitz
Orbitz is a travel metasearch engine. One perk of using Orbitz to search for your next hotel is the ability to earn Orbucks, which can be applied for discounts on future bookings. You'll also get insider prices by signing up for Orbitz, which includes an additional 10% off for select hotel bookings. The Orbitz.com homepage has a lot of featured offers to explore, or you can start a custom search at the top of the page. The Orbitz app is also available on iOS and Android, and it gives you access to everything you'll find on the website.
12. Trivago
Trivago is another service you can't book a hotel through directly, but it will give you an incredibly detailed and conveniently laid out roundup of all of the best hotel deals on booking websites. It lays everything out by price and shows you exactly which booking service is cheapest, and it even lays all of the best hotel deals out for the area you search on a clickable map. You can start this search from the Trivago.com homepage, and the Trivago app is available for both iOS and Android.
Editors' Recommendations