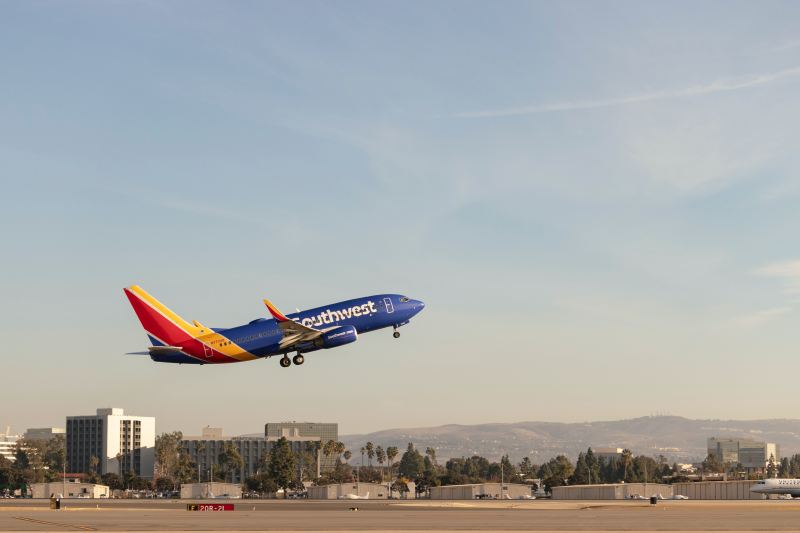 No one wants to book a flight and pay full price, or rather pay inordinate prices. That's why travel discounts, travel rewards, free miles, and lots of other promotions exist. Even if you're not planning in advance, likely you shop around for the best prices before settling on a booking and we don't blame you. Right now, if you book with Southwest Airlines you can expect the price of a one-way flight and booking to be as low as $49. A 30-day advance purchase is required, and the flight must be within the contiguous United States, with some blackout dates in November and December. Don't let that deter you as you can travel virtually anywhere in the U.S. for incredibly cheap, with this almost unprecedented deal. It's also fairly easy to find last-minute hotel deals if you know where to look. What are you waiting for? Isn't time to plan for that next quick getaway?
Why you should book a flight during this Southwest Airlines sale
Whether you're already planning a trip, to see friends or family maybe, or you're looking at this deal to take an impromptu vacation, the savings are well worth it. You may not know, but Southwest also has some of the happiest flight attendants which can make your trip so much more enjoyable. Also, on average, the best time to book a domestic flight is about 64 days before the departure date. This deal requires you to book at least 30 days in advance, so if you're booking that far ahead you're certainly all set.
It may also interest you to know that getting cheap flights depends on the airport you choose to travel to and from, too. Some of the cheapest flights can be found at specific airports with a public report that details all the lowest fares.
But with this current Southwest Airlines sale, almost none of that matters. You can book a domestic one-way flight for as low as $49, so long as you book before midnight on August 24th (Pacific Time) and up to 30 days before you're set to travel. It has to be somewhere within the contiguous United States, except for San Juan, Puerto Rico, and Hawaii destinations.
We rarely see deals this good and this affordable, so if ever there was an excellent time to book a trip it's right now before the offer expires. We highly recommend heading to Southwest to, at the very least, price out a potential trip. There's not much time left, so hurry.
Editors' Recommendations