It's hard to believe that three years ago, travel was canceled. In 2023, the industry is soaring.
According to a new report from AmEx Travel, 85% of respondents planned to take at least two or more leisure trips in 2023.
In other words, you're probably once again partaking in annual rituals which transform you into an expert trip planner. You scan your bucket list of places to go, narrow down your vacation spots, and create a dream itinerary.
Perhaps due to what we've all collectively been through recently, travelers are taking something of a spare-no-expense approach to travel. According to AmEx Travel's report, 78% of people considered leisure travel a budget priority, and 74% noted it was more important to plan a trip that was up to their expectations than cost.
YOLO, right? AmEx Travel noticed four other overarching trends from trip planners in 2023. If you're unsure of the places to go in 2023, perhaps this report will give you some travel ideas.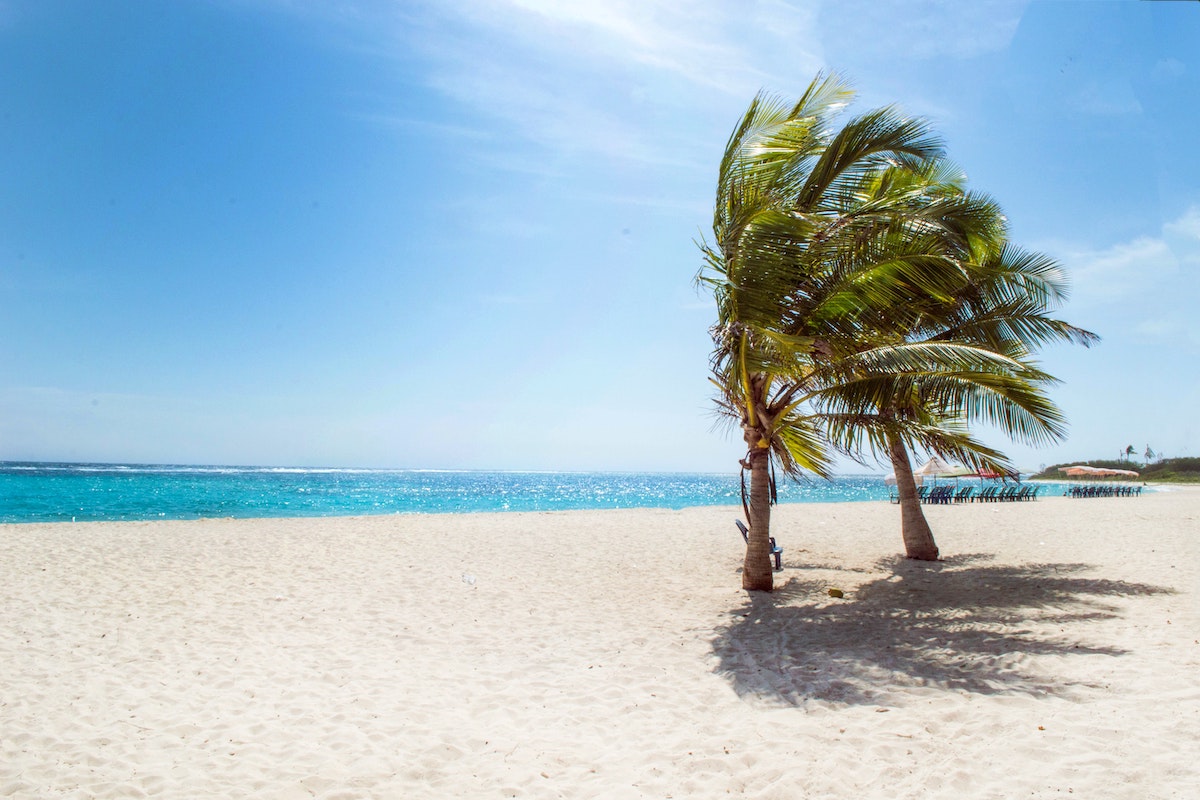 Get off the beaten path
Do you go to the same beach house every year? The tradition and familiarity may be special, and you can choose how to spend your leisure time. However, the current travel trend is all about turning over new stones, discovering new places, and having novel experiences. The overwhelming majority (89%) of respondents wanted to travel to vacation spots they'd never visited before, with nearly two-thirds (68%) saying they take pride in being ahead of trends and finding "hidden gems" before they become popular.
It's more than uncovering hidden gems, though. Many respondents want to approach trips differently by acting less like tourists. Nearly 80% of Gen-Z and Millennial travelers wanted a "day-in-the-life-of-a-local" experience at a destination. That also means supporting locals. Most respondents (83%) wanted to shop at small businesses, and 88% said shopping and dining locally while traveling made for a more authentic experience.
Takeaway: Travelers want new experiences and an authentic taste of local life — literally and figuratively. Consider branching out this year by choosing a vacation spot you've never been to, and mixing in stops at small businesses to your itinerary.

Set-jetting
There's a connotation that screens have turned us all into couch potatoes. But AmEx has a plot twist: They're inspiring for getting off our couches, out of the house, and even out of the country.
"Travelers are flocking to places that captivate them onscreen, with travel inspiration found anywhere from smartphones to binge-worthy series," the AmEx travel report notes.
Three-quarters of travelers said they were inspired to travel somewhere specific because of social media. Nearly two-thirds of people gleaned inspiration because they saw it on a TV show, on the news, or in a movie.
Because it's 2023, 48% of people admitted they want to head to a place to show off on social media. The silver lining is the FOMO they induce may inspire someone else to travel there.
What happened to word-of-mouth recommendations? They still matter, too. Nearly half (47%) of survey participants in all age groups said recommendations from family and friends were still a significant factor in the trip-planning process.
The rise of pop culture influencing travel decisions is generational, with 70% of Gen-Z and Millennials reporting that TV, news, and movies inspired their destination choices and 61% noting they picked it because it looked pretty in photos and videos. Only 49% of overall respondents said the same about choosing destinations because they looked pretty, indicating that older age groups aren't in the same boat.
Takeaway: You're not alone if you're getting travel inspiration from your late-night Instagram or TikTok scroll. Social media can serve as a way to find travel ideas, and there's no shame in that.
Food
When it comes to travel choices, people are letting their tastebuds do the talking. Of the AmEx travel respondents, 81% reported that they are most excited about trying local foods and cuisines when traveling, with three-quarters dishing that their top interest was dining at a local restaurant during their 2023 travels. Some travelers are literally arriving and saying, "I'm here for the food" — 47% of Gen-Z and Millennials said they completely planned a trip around a particular restaurant (only 37% of all respondents said the same, suggesting a generational divide). The same generations were also more likely (45%) to plan a trip to attend a food festival than all respondents (35%).
Takeaway: Eat your heart out. Foodie travel is trending, particularly among Gen-Z and Millennial vacationers. Consider looking up top restaurants in your destination or planning to attend a food festival for a cuisine you love out of state.

Wellness
People may be culling travel ideas from Instagram and TikTok, but they want to unplug once they reach their destination, and they're looking for spots that will help them do that. Three-quarters reported planning to significantly cut back on screentime while traveling for their mental health. Over two-thirds (68%) said they planned to use nature to emphasize mental clarity. Respondents also want to stay healthy and active during their travels, with 82% reporting walking is their favorite activity for health while on vacation. More respondents (72%) are focused on self-care than in 2022, and 57% reported plans to take extended vacations to hone in on wellness.
Takeaway: Vacation can be a time to decompress. Think of ways you can do that, like cutting down on screen time — the experience happened, even if you don't have a photo of it on Instagram. Promise.
Travel is back, and AmEx has found trends. Travelers want new and authentic experiences, find inspiration through social and traditional media, and look for chances to eat delicious food and focus on physical and mental health and wellness. These trends may be in line with what you're doing or give you inspiration. Of course, you can take them or leave them. If your family beach house remains you go to, go for it and have a blast.
Editors' Recommendations