From rafting through rapids to driving old Soviet-era tanks to multi-day expeditions visiting parts of the world that most only dream of seeing, adventure travel has quickly risen to the top of Internet searches, signaling disruption in the travel sphere. Some travelers just want something more beyond the typical when it comes to their well-earned time off. If you are one of those people — a true thrill seeker — this adventure travel bucket list should get your gears rotating.
Explore Antarctica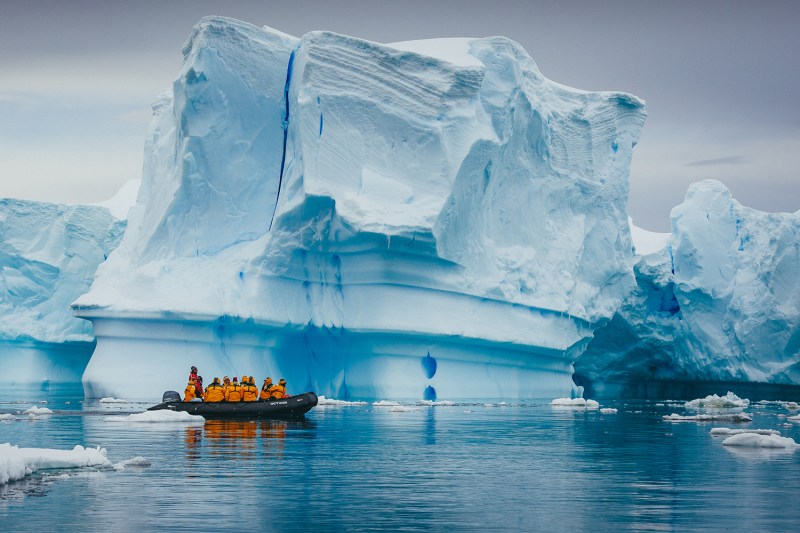 Most adventure seekers can only dream of heading to the bottom of the Earth, where they can set foot on the mostly untouched continent. Discover the Antarctic Peninsula, where you will see endless white mountains and massive glaciers that churn icebergs into the sea. Wildlife sightings on this expedition include endless penguins, seals and various types of whales, in addition to many other animals.
With so many different sailings that now head to Antarctica, choosing the right one might prove to be difficult. Those who truly want an authentic experience should avoid any type of booking that refers to their trip as a "cruise" and instead search for those with "expedition" in the description. Expeditions come with a rough itinerary but can change at any moment, due to weather conditions. They are more living in the moment versus pre-planned. Expedition style trips will also typically have a team of scientists aboard state of the art ships that will give presentations and be on-hand to answer any questions you may have along the adventure. Spend days on a Zodiac or kayak, getting up close and personal with the wildlife, or walk along beaches peppered with penguins and seabirds. A journey to Antarctica is unlike anything you've ever seen or done and although it typically comes with a hefty price tag, the memories from your experience will be money well spent.
Sail the Northwest Passage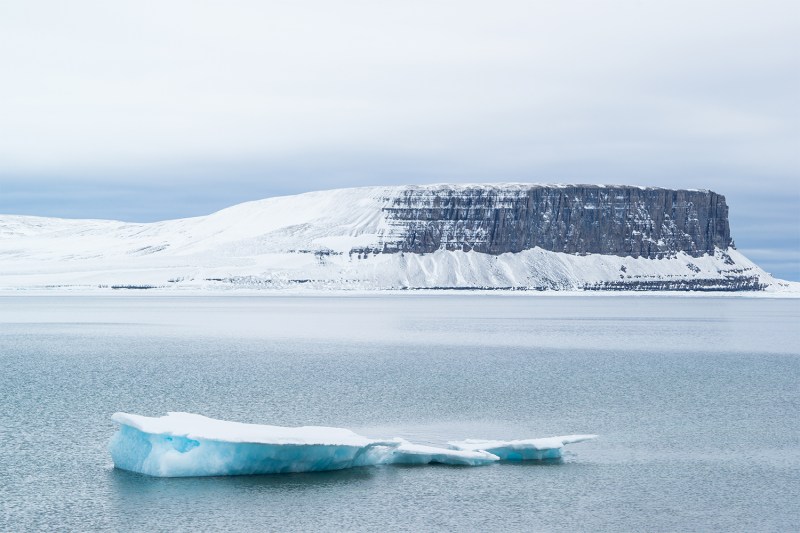 Much like it's sister to the south, an expedition-style trip in the Arctic is a must for wildlife adventurers. One of the world's greatest voyages includes spectacular views of pristine fjords, glacier, and icebergs. This experience also allows guests to meet with local communities in both Greenland and Canada in addition to wildlife sightings that include marine mammals, bears and lots of birds. Sail among icebergs at Ilulissat Icefjord, a UNESCO World Heritage Site, and cruise through Lancaster Sound, the entrance to the Northwest Passage through the Canadian Arctic archipelago, which is home to Canada's newest National Marine Protected Area. This expedition also takes you to one of the most notorious sites in the Arctic, Beechey Island, which is the famed site where the ill-fated Franklin Expedition overwintered in 1845. Here you will find the graves of three of Franklin's men, along with a fourth man from a later Northwest Passage expedition. A team of experts including scientists and explorers will join you on this expedition as well.
Travel the Trans-Siberian Railway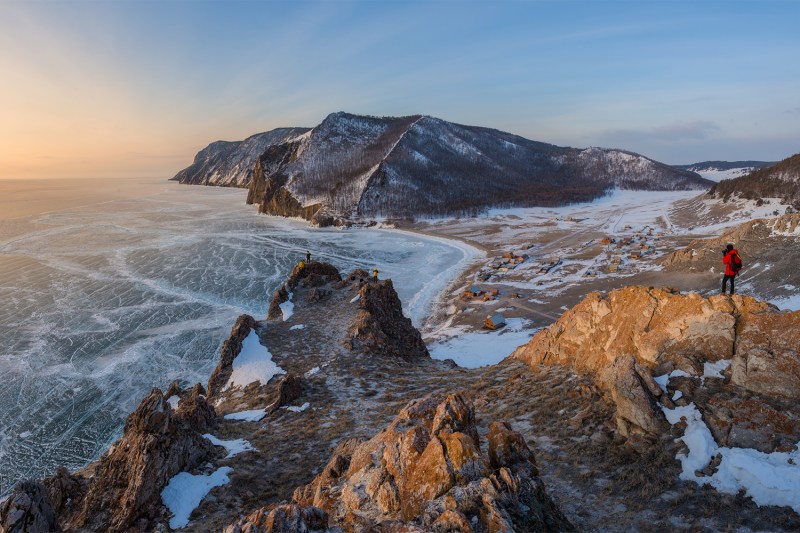 Travel from the world's greatest wall, along the world's longest railway line, through the world's largest nation, and to the world's deepest freshwater lake on this once in a lifetime experience on the Trans-Siberian Railway. This epic journey includes an adventure through China, Mongolia, and Russia. Guests will immerse themselves in Mongolia's rich cultural heritage, from the country's original Buddhist temple to the city built by Genghis Khan. They will also visit the magnificent Lake Baikal in a Siberian village as well as visit the mausoleum of Lenin, the initiator of the 1917 Russian revolution. This particular experience takes guests to visit homes of local friends in different cities where they will share home-cooked meals together while learning about what its like to live where they live. This epic 23-day trip comes with the excitement of train travel, which is always an adventure within itself.
Bike through Iran's Stunning Landscape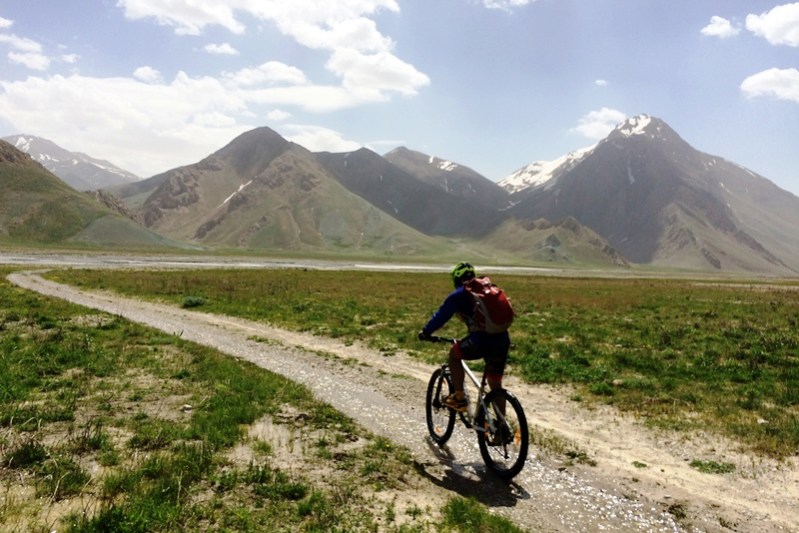 Iran might be a stretch for some, but adventure seekers can rest assured that travelers are visiting all parts of Iran on a daily basis. Of course, take caution and pay attention to alerts from the United States State Department as they will have the latest travel advisories available online. That all being said, Iran is a beautiful country with incredible landscapes and welcoming people. This exciting biking trip starts in central Alborz and ends at the Caspian Sea. The starting point is full of untouched regions in the mountains, which are only an hour from the capital of Tehran. On the way, you will come across Lar National Park, which is home to protected areas that include rivers, traditional villages, farmlands and mountain springs. You will also have the opportunity to stop and mingle with traveling nomads, shepherds and farmers, in an area that not many local or overseas travelers get to see or experience. The bike journey ends in a popular city by the Caspian Sea where you will get a chance to jump in for a swim. If biking isn't necessarily your thing, trekking tours are also available.
Raft through the Grand Canyon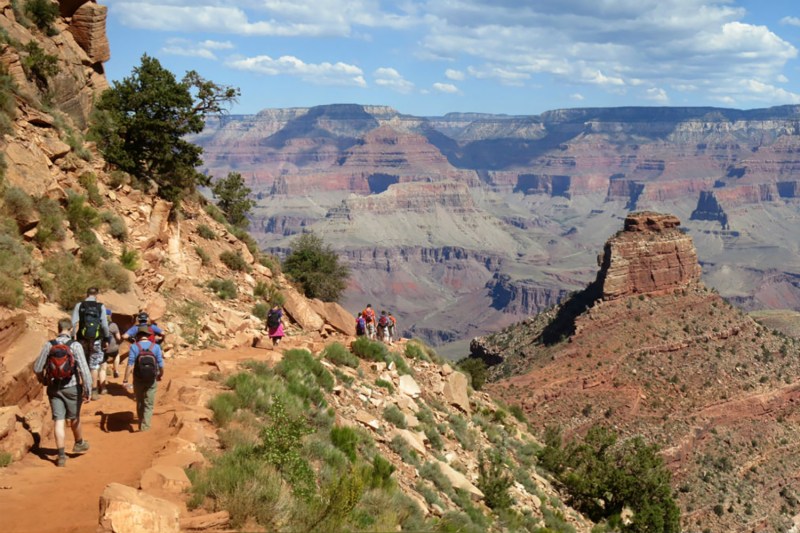 Guess who is celebrating its 100th anniversary this year? That's right, it's the Grand Canyon National Park — what better way to celebrate than with an epic week-long rafting trip through it! This Grand Canyon rafting adventure covers 188 miles in six or seven days, each day descending deeper into geologic time. During your trip, take daily hikes that lead to streams, pols and even ancient Anasazi ruins. The stunning scenery through Grand Canyon National Park is enhanced by the thrill of over 60 whitewater rapids. This trip is the most famous and coveted rafting trips in the world and is physically demanding yet rewarding. Spending a week in the great outdoors is life changing, let alone in one of the most epic national parks in the country, which is then enhanced when adding the constant adrenaline rush from the rafting.
Witness Chernobyl and Drive a Tank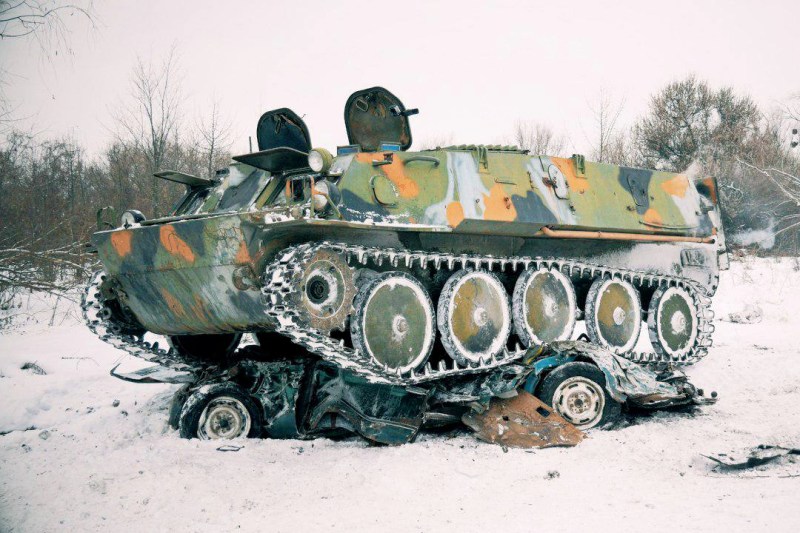 If you find yourself in Ukraine and want to level up your adventure seeking cred, there are lots of options to choose from. Visit Chernobyl in a group or private tour. This is most likely one of the most extreme travel destinations in the world were brave guests will get to experience scenes of a post-apocalyptic world in deafening silence. During the tour guests will visit the ghost city of Pripyat, where 50,000 people lived at the time of the accident, as well as an abandoned amusement park with its legendary Ferris wheel and the power plant itself, to stand at the scene of what led to the disaster. After Chernobyl, consider a driving lesson unlike any other. Tours are available in which visitors can learn to drive a tank, including the legendary T-64, which allows you to sit behind the wheel of the tank and run over scrap cars. Other tour options include shooting all sorts of military grade weapons and flying in stunt planes.
Editors' Recommendations