In 1845, the HMS Erebus set out under the command of Sir John Franklin to explore and take scientific readings of the infamous Northwest Passage.
That same year, the sailing ship outfitted with locomotive engines and inner-iron plating disappeared in the Canadian Arctic along with her sister ship, the HMS Terror and all their crew. Nearly 170 years later in 2014, the ill-fated vessel was found–only this time under 11 meters of water and a few feet of sea ice.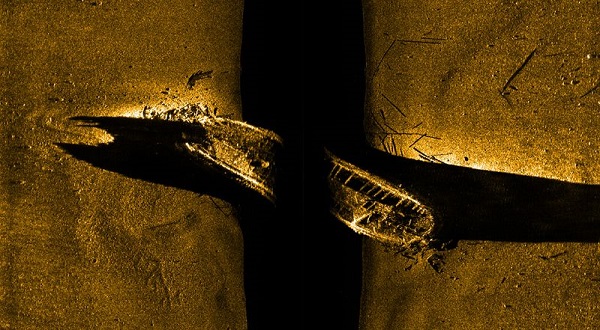 And now, thanks to a new partnership between adventure travel company Adventure Canada and Parks Canada (Canada's version of the NPS), you have the opportunity to see the wreck of the Erebus up close and personal with the newly launched Out of the Northwest Passage expedition. Not only will you experience the Canadian and Greenlandic Arctic on this voyage, you'll also be able to view the shipwreck via shipboard video monitors that are directly linked to a remotely operated vehicle (ROV) piloted by Canada's Underwater Archaeology Team who will interpret and inform passengers about the wreck.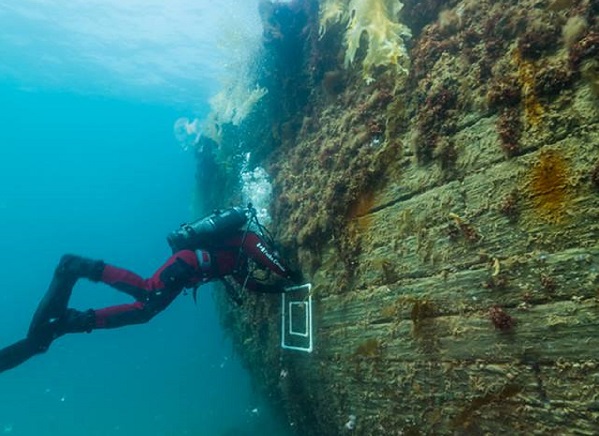 Other points of interest along the way include Canada's northernmost golf course (9 holes), Qausuittuq National Park (where you'll be part of the first expedition to visit the park since its creating in 2015), icebergs, stunning arctic landscapes, and Sirimilik National Park, which is home to beluga whales, seals, walruses, Peary caribou, Arctic foxes, Arctic hares, and wolves—and a migratory area for the iconic narwhal.
"This opportunity to experience the wreck site of HMS Erebus offers a unique and meaningful way for Canadians and international travelers to discover our northern environment and heritage," says The Honorable Catherine McKenna, Minister of Environment and Climate Change and Minister responsible for Parks Canada. "It's also a great way for visitors to learn more about Inuit history and culture and the significant contributions of Inuit knowledge to the story of the lost Franklin Expedition. I hope to see more partnerships like this, which will support northern communities through employment opportunities and community development, and showcase the wonders of the Canadian north."
If seeing shipwrecks isn't really your thing, Adventure Canada has plenty of other options to accomodate your travel goals. With expeditions to Greenland, Labrador, and Newfoundland, Tanzania, and The Falklands and Antarctica.
Adventure Canada kicks off the first run of its "Out of the Northwest Passage" expedition in September, 2017. Find out more about Adventure Canada trips here.
Editors' Recommendations