Dana Point, California, lies near the southernmost tip of Orange County, so it's understandable how this scenic coastal city feels far removed from OC's more central — and more famous — tourist attractions. But if you've ever wanted to try out OC's favorite sport, you have to head down here. (And no, we're not talking about shopping!)
Surfing may not be native to California, but it's definitely part of Dana Point's lifeblood. Whether you're an aspiring pro surfer looking for a new spot to ride some epic waves or you're a hodad who's never climbed onto a surfboard before, you have plenty of good reasons to hit the beach at Dana Point. From Dana Point's remarkable range of waves to the city's prominent place in surfing history, it's always a good idea to suit up and bring your board down here for an awesome beach vacation.
Here's some historical background on Dana Point
About a century before the first "watermen" began riding the local waves, the highly acclaimed author, attorney, and civil rights activist Richard Henry Dana landed here as a young sailor and then memorialized it as "the most romantic spot on the coast" in his memoir, Two Years Before the Mast. Fast-forward to 1954, when Hobart "Hobie" Alter and Grubby Clark opened their very first Hobie surf shop on Pacific Coast Highway (or PCH) in Dana Point. Years before brands like Van's, Quiksilver, and Hurley caught their big breaks, Hobie changed the game with its dedicated surf shop and its revolutionary polyurethane foam-based boards.
In 1966, local filmmaker Bruce Brown really put Dana Point and the rest of the Orange County coast on the map with his documentary The Endless Summer. The same year, local surfers suffered a huge loss with the legendary "Killer Dana" waves off Doheny State Beach being killed off with the development of Dana Point Harbor. Yet while one famed beach turned to mush, another took off: OC surfers became very stoked with the perfect swells at Salt Creek Beach to the north. Doheny has since become the go-to spot for groms and kooks (as in, surfing novices) to learn the sport, while Salt Creek is a favorite of expert surfers.
Why Dana Point?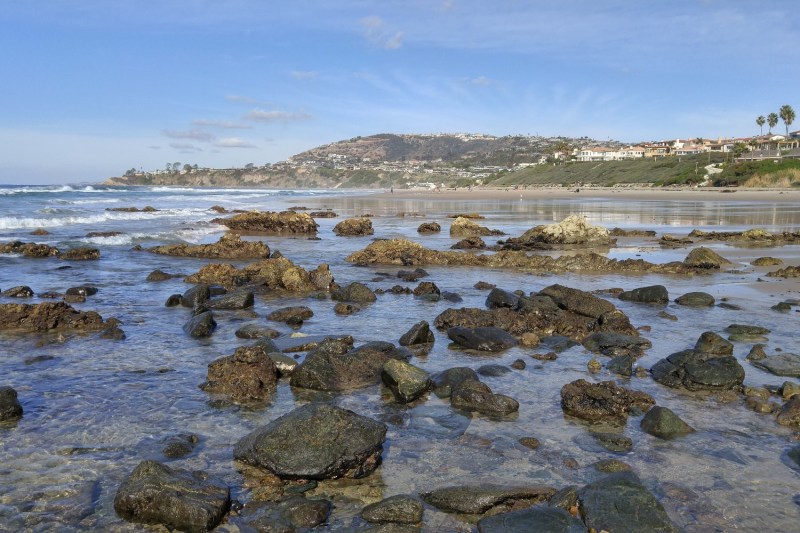 Growing up in Orange County, I was fairly familiar with Dana Point. But since it's situated about 32 miles south of the more famous "Surf City USA" Huntington Beach, 34 miles south of Disneyland, and directly south of the uniquely captivating artistic and cultural hub of Laguna Beach, Dana Point feels different.
Locals joke about this side of OC being different because the San Diego TV and radio station signals sometimes come in more clearly than those for the Los Angeles stations, but the difference goes deeper. Though some parts of Dana Point feel as stereotypically suburban as the rest of South Orange County, there are plenty of hidden treasures lurking beneath all those red-tile roofs.
After I grew up and moved away from OC, I really began to better appreciate more of what I had left behind — including Dana Point. Below, we'll take you on the ultimate tour of OC's best-kept coastal secrets, including some places and businesses that I didn't even know about until very recently!
Where can we surf — or simply enjoy the beach — in Dana Point?
What's nice about Dana Point is that for being a fairly compact city, it offers a wide variety of beaches. Whether you're into big waves or chill vibes, Dana Point has the right beach for you. From north to south, here are Dana Point's beach areas.
Salt Creek Beach
If you prefer big and gnarly waves, then Salt Creek's the surfing beach for you. Its small offshore reef makes for perhaps the best left swells in all of Southern California. You can easily spend the day fulfilling your Endless Summer fantasy carving your way along some truly epic waves. Any hodads who are traveling with you can enjoy the scenic tidepools at the south side of The Ritz-Carlton (by Strand Beach), grassy knolls on the bluff that are perfect for picnics, basketball courts, a concession stand, and more. Once you come to Salt Creek, you'll see why it may be South County locals' favorite beach.
Strand Beach and the Dana Point Headlands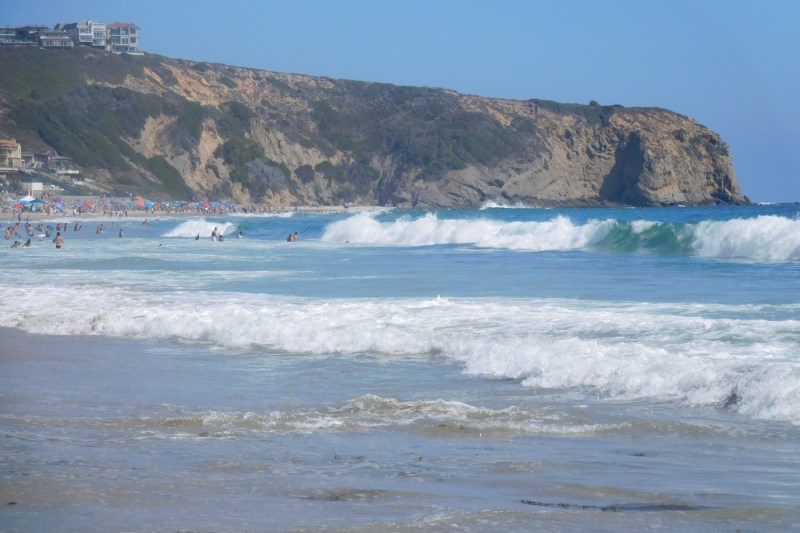 It's probably not a good idea to surf at the Headlands, but this is a great beach for tidepooling. For better surfing, head north of the Headlands to Strand Beach. Like Capo Beach, you probably won't run into huge crowds here, but at Strand Beach, you're much more likely to find rad swells for great surfing.
Doheny Beach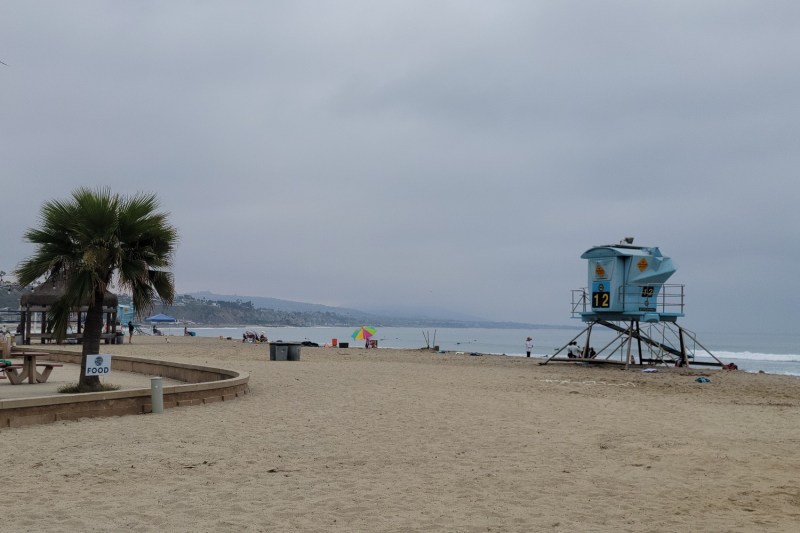 As mentioned earlier, Doheny's once world-famous "Killer Dana" waves went away with the construction of Dana Point Harbor in 1966. On the bright side, the now-gentle waves make this a perfect beach for groms, SUP enthusiasts, and ocean swimmers. Meanwhile, landlubbers will appreciate the prime birdwatching at San Juan Creek, hike and bike trails, beach volleyball, and ocean fishing opportunities here.
Capistrano Beach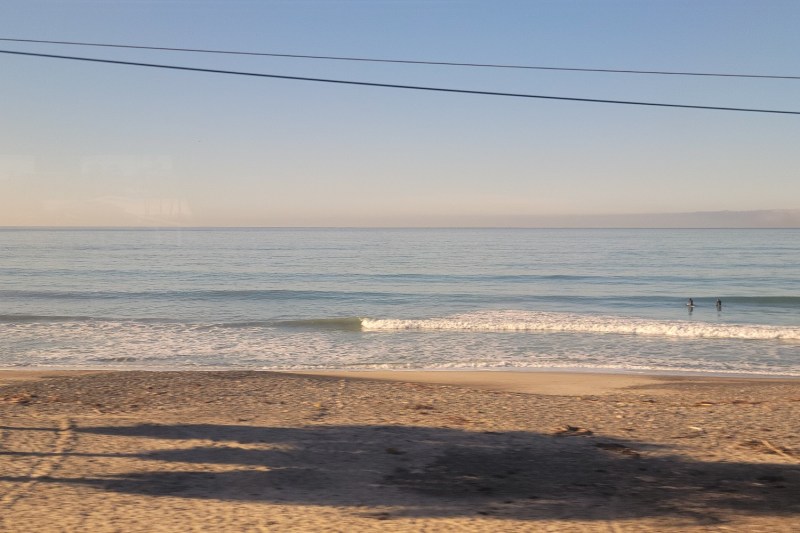 Capistrano (or Capo) Beach tends to have narrow stretches of sand, but it's great for surfers who want dawn patrol with maximum peace and quiet. For shubies who prefer dry land, Capo Beach is a prime fishing location. Plus, this beach has good areas for SUP and swimming.
What's it like to surf here?
Long story short, you're in for quite the ride! I had the great fortune of getting instructors from Girl in the Curl who were incredibly helpful and supportive. If you're a true novice, don't expect an easy ride into the water, but since you'll probably have your surf lesson at Doheny like I did, you won't have to worry about getting caught in a monster wave that you can't handle.
I always felt like I was in great hands, and it was definitely reassuring that our instructors hopped into the water with us and guided us through the process. Sure, I fell off the board multiple times, but I frequently crawled back on. Ultimately, I actually figured out how to stay on the board and ride some "kiddie waves" all the way to shore!
Upon conclusion of our surf lesson, I was sore all over and felt like I'd survived the ultimate gym workout. All in all, it was an extremely rewarding experience, and I'd totally be down to try it again.
What else is there to do in Dana Point?
Whether you're looking for more stuff to do after dawn patrol or you're looking for activities that your non-surfing travel partners will enjoy, here's a handy cheat sheet of additional things to do in and out of the water.
Dana Point Harbor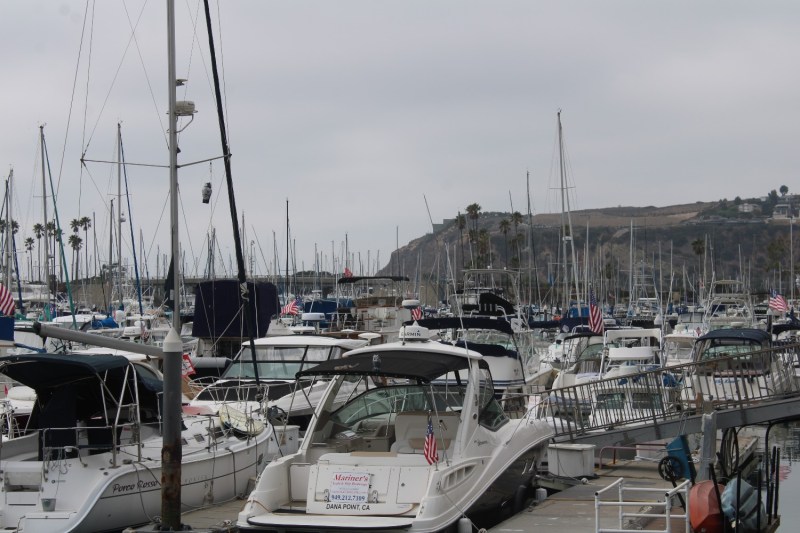 As South Orange County's only harbor — and really, the only public harbor between Newport Beach and Oceanside — Dana Point Harbor has served as the place to sail away, paddle along, cruise through the scenic parks, shop the boutiques, and simply stroll the walkways. You'll find plenty of stores over here that will hook you up with whatever you need to get on the water. I especially appreciated Pure Watersports' supply of kayaks that helped me get paddling through the harbor. If you prefer to stay on dry land, you have your choice of restaurants and shops with great views.
Aliso and Wood Canyons Regional Park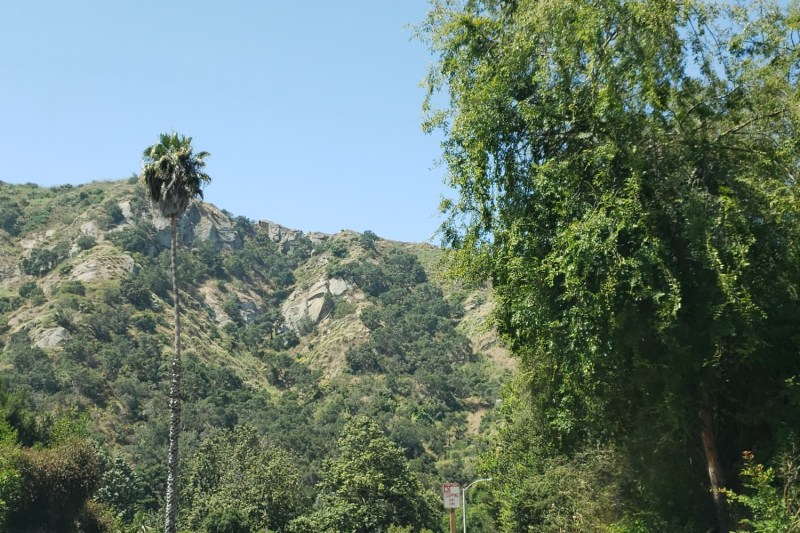 If you're in the mood to go out into the wild without getting wet, here's your ideal solution. Nestled in the canyons that separate nearby Laguna Beach from Aliso Viejo, Laguna Niguel, and Dana Point, this county park offers nearly 4,000 acres of wilderness lands and natural open space great for hiking, mountain biking, and even equestrian use.
San Juan Capistrano
About five and a half miles north of Dana Point Harbor, San Juan Capistrano's historic downtown offers a lively antidote to the notion that Orange County has no soul. Not only will you find the historic mission the swallows used to flock to every March, but you'll also find the local Amtrak and Metrolink train station, the Los Rios district that's chock full of century-plus-old homes (some of which are now boutiques and cafes), art galleries, and more.
Surfing Heritage & Cultural Center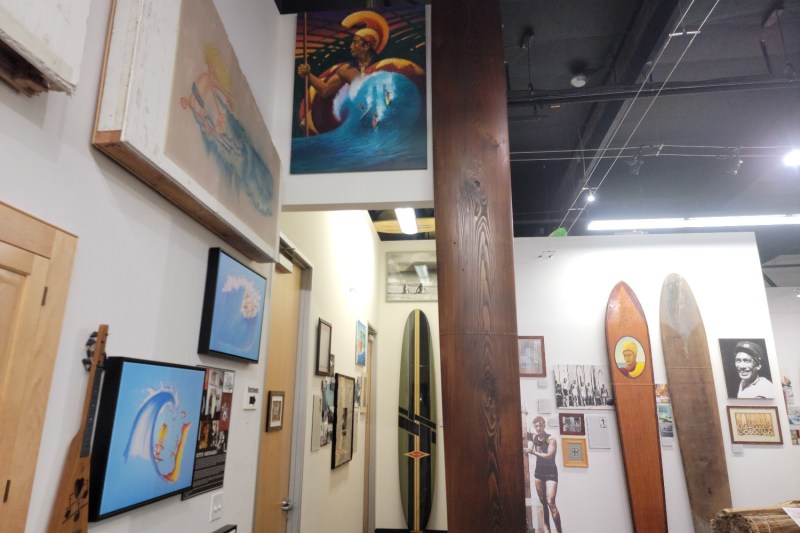 As they explain so well themselves, "The Surfing Heritage and Culture Center (SHACC) exists at the intersection of surfing's past, present and future." Nicknamed "The Smithsonian of Surfing" for its extensive collection of antique surfboards, classic surf photography, and amazing surf art, you'll get a fuller feel of surf culture and its special relationship with Southern California at SHACC in nearby San Clemente.
Outlets at San Clemente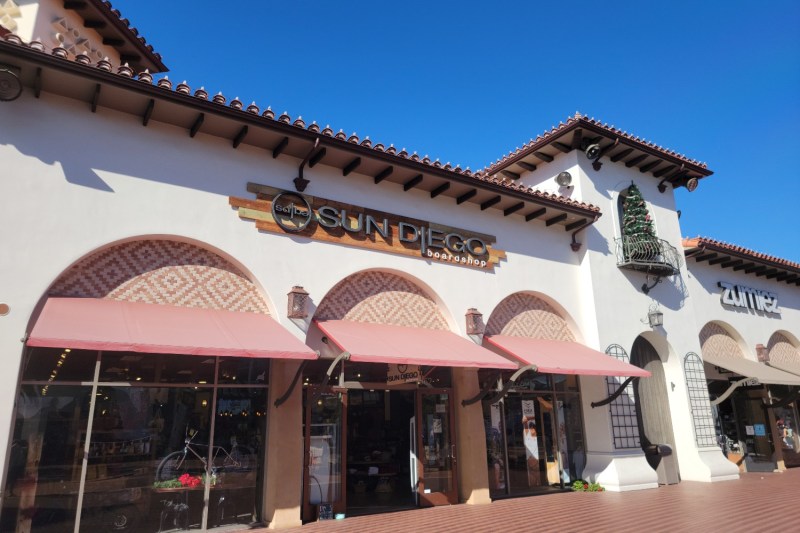 Also in San Clemente, this outlet mall is fully stocked with more than 60 brands to shop. While you'll find plenty of the usual suspects that pop up in outlet malls across the country, you'll also discover some local favorites, including Hurley, Sun Diego, and the Asada Cantina restaurant. I particularly love popping into Sun Diego to stock up on needed beach supplies.
Where should you stay in Dana Point?
Heads up: Dana Point hotels can be expensive, since you're coming right here to the coast. You might find some good deals on vacation rentals via Airbnb and Vrbo, but keep in mind that homes here also tend to rent at higher rates than homes a little farther inland in Laguna Niguel and San Juan Capistrano. With that said, here are some great hotels that work well when you want full service and great ocean views.
Best in value: Doubletree Suites by Hilton Doheny Beach
If you're planning to go sightseeing beyond Dana Point, this Doubletree Suites makes for a great OC base camp with its easy access to the I-5 Freeway and the San Juan Capistrano train station. This Doubletree comes equipped with a fitness center, a pool, an on-site restaurant, and a business center. All rooms are suites with ample living space, 55-inch flat-screen TVs, mini fridges, and both standard and sofa beds.
Nearest airport: John Wayne – Orange County
Time: 25–40 minutes by car
Distance: 25 miles
Best for getting away from it all: Capistrano Surfside Inn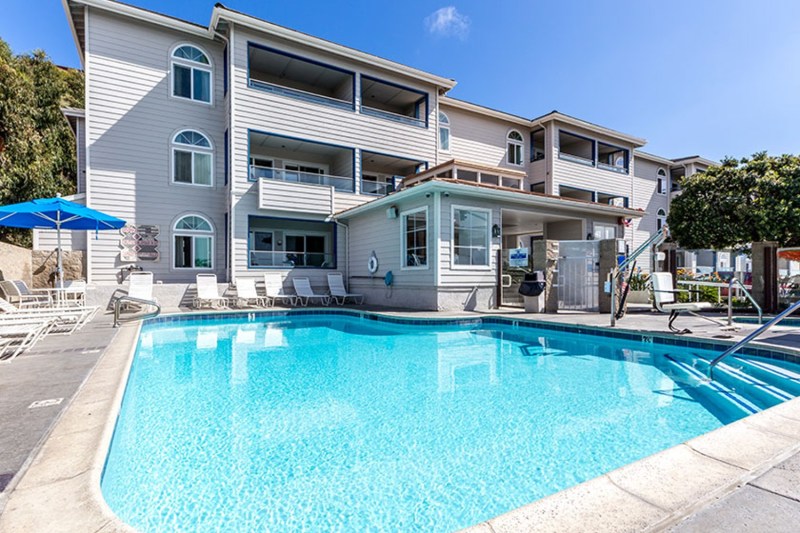 If you want more space inside and out, it's hard to beat the Capistrano Surfside Inn. It's an all-suite hotel with condo-style suites starting out at at least 660 square feet, and they all feature full kitchens and dining space, full bathrooms, queen size beds and sofa sleepers, and air conditioning. Even better, this hotel is right across Coast Highway from Doheny.
Nearest airport: John Wayne – Orange County
Time: 25–40 minutes by car
Distance: 25 miles
Best central location: Laguna Cliffs Marriott Resort & Spa
If casual luxury is your kind of jam, you'll love jamming at the Laguna Cliffs Marriott. Perched right above Dana Point Harbor, it's right in between Doheny and Salt Creek beaches. Plus, it's right in the middle of all the shops and restaurants by the harbor. All their rooms and suites have undergone a $25 million renovation, so you can rest assured that yours will have a 55-inch LCD TV, a comfortable sitting/working space, a marble bathroom, air conditioning, and hardwood floors. This Marriott also has two restaurants, an on-site spa, surfboard rentals, a 24-hour fitness center, and walking and jogging trails.
Nearest airport: John Wayne – Orange County
Time: 25–40 minutes by car
Distance: 25 miles
Best in style: Waldorf Astoria Monarch Beach Resort & Club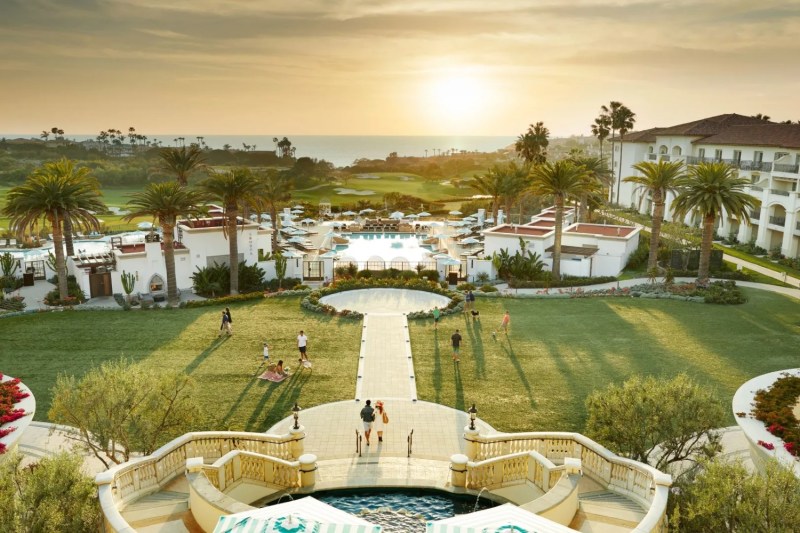 Though this resort has operated under multiple brands over the last two decades, it may have finally reached its highest form as a (Hilton) Waldorf Astoria. This AAA Five Diamond hotel has all the amenities you expect a top-tier resort to have. Plus, all guests have access to the private Monarch Bay Beach Club, which provides surfing and stand-up paddleboarding (SUP) lessons, surfing and SUP equipment, chair-umbrella-towel service, an indoor-outdoor bar, and an on-site and beachside restaurant. Back at the resort, Waldorf has four more restaurants, a brand new Waldorf Astoria spa, and the Monarch Beach Golf Links.
Nearest airport: John Wayne – Orange County
Time: 30–50 minutes by car
Distance: 21 miles
Best-in-classic luxury: The Ritz-Carlton, Laguna Niguel
If you've always dreamed of staying right by one of California's most scenic surfing beaches, all your dreams will come true at The Ritz-Carlton, Laguna Niguel. It's perched directly above Salt Creek Beach, it's a short walk from Strands Beach and the Headlands, and the Laguna Beach Trolley stops here and will take you to all of Laguna's beautiful beaches to the north. They offer their own SoCal Surf Experience that includes a private two-hour surf session with all necessary equipment included, as well as SUP and kayak lessons at Dana Point Harbor, tennis and pickleball clinics, a full-service spa, three restaurants, and ample conference and meeting spaces. All of The Ritz-Carlton's rooms and suites offer next-level luxury, but you might have a hard time staying in your room with the beach just steps away.
Nearest airport: John Wayne – Orange County
Time: 30–50 minutes by car
Distance: 27 miles
Where can you eat in Dana Point?
What about Dana Point restaurants? While Dana Point may lack the abundance of avant garde food halls and multi-ethnic hole-in-the-wall strip malls that make North Orange County's dining scene so dynamically exciting, that doesn't mean you'll go hungry or bored down here.
Rather, Dana Point has an interesting mix of tastefully upscale — what passes as formal dining in Southern California — and even more casual local favorites. As a rule of thumb, the restaurants in and near the Ritz-Carlton and the Waldorf-Astoria in Monarch Beach tend to be fancier, and you're more likely to find less expensive easy, breezy, beachy fare by the harbor and in Capo Beach.
Price Key
$ = budget-friendly or cheap
$$= average
$$$= expensive
Rosetta Coffee Brewing Company
Tucked away in a car wash between PCH and the I-5 Freeway, Rosetta serves up some of OC's best third wave coffee alongside great customer service and a "secret menu" of light nibbles. Rosetta especially comes in handy if you need a quick breakfast before hitting the road on a day trip to Anaheim, San Diego, or elsewhere.
The Coffee Importers
Tucked deep inside Dana Point Harbor's Mariner's Village, The Coffee Importers is perfect for a quick snack, a leisurely breakfast or lunch, or a scenic refreshment to enjoy almost any time of day. For food, there's no bad option, but I'm especially partial to the tomato bisque and grilled cheese sandwich. For drinks, they have not only a wide array of great coffee beverages, but also juices and smoothies.
Best for: All-day meals and snacks
$$
Glasspar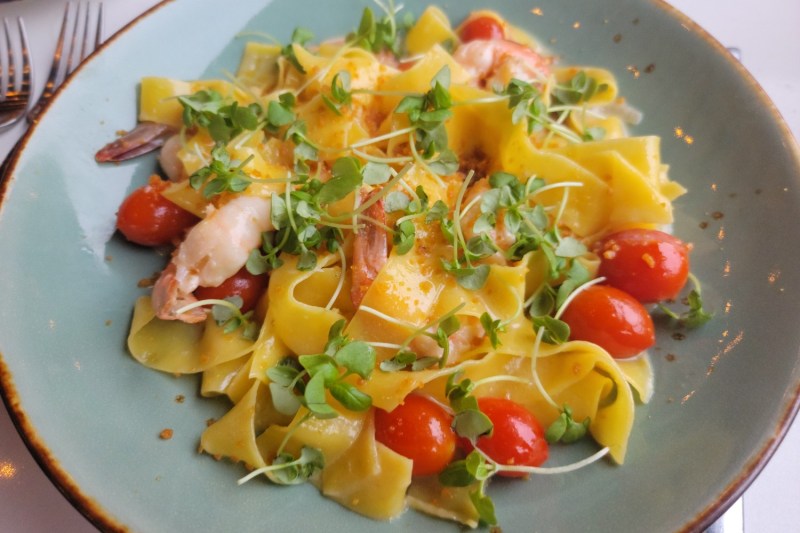 If you're up for a properly refined yet classically "California Casual" dinner near the harbor, Glasspar is ready to seat you for quite the culinary experience. You'll find plenty of classic American seafood dishes, but you'll also notice a fun California contemporary twist that keeps your taste buds engaged. I was really blown away by the bold yet fun flavors of the shrimp pappardelle, and the ceviche is great if you're more in the mood for light nibbles.
Station Craft Brewery + Kitchen
Located right on PCH in the Lantern District, Station Craft makes some of the best craft beers you'll find this side of Camp Pendleton. The Black Dahlia Lager, a collaboration with Delahunt Brewing, has lusciously sweet notes of bittersweet chocolate and smooth espresso, while the Skyhopping West Coast IPA is fresh, fruity, and surprisingly approachable. For food, their seasonal menu always has plenty of options that elevate bar food to delicious new heights.
Best for: Lunch and dinner
$$
Stella's
While the Monarch Bay Plaza strip mall on the north end of Dana Point has plenty of good dining options, we're particularly partial to Stella's Serious Italian by the Gelson's (very upscale) grocery store. Like the shopping center it's nestled in, Stella's feels classy, but not stuffy. We especially love their eggplant parmigiana; it's perfectly cooked and abundantly cheesy with an herbaceously delicious marinara sauce. However, you really can't go wrong with any of their pastas. If you have enough room for dessert, order the tiramisu and thank us later. If you're drinking the good stuff, they have a good wine list and a solid cocktail menu.
Best for: Lunch and dinner
$$$
Raya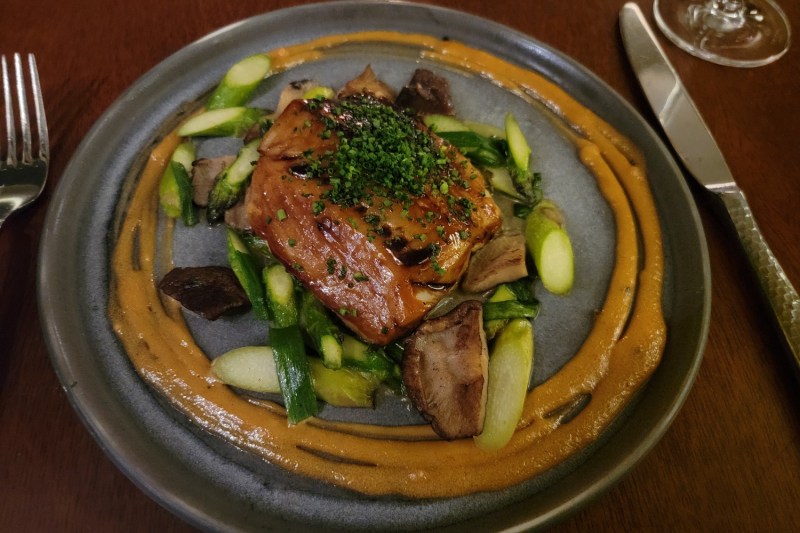 At Raya, Chef Richard Sandoval pays homage to Latin American cuisine in a stunningly scenic space with impeccable style. Raya utilizes the finest local produce, premium meats, and sustainably sourced seafood for their dishes. You'll find some meaty favorites like filet mignon on the menu. You'll also spot some vegan-friendly options. Come for the spectacular ocean view, and stay for the amazingly delectable comida.
Best for: Breakfast, lunch, and dinner
$$$
Try these tips for a better trip
Transportation
As we previously discussed in our Orange County travel guide, mass transit options are limited down here. San Juan Capistrano does have an Amtrak and Metrolink train station, and San Clemente has train stations — but please check the train schedules before you visit. As of early 2023, local transit agencies are repairing and stabilizing train tracks in San Clemente and Del Mar that may affect train service through April. OC Bus does have a few buses operating in and through Dana Point, but certainly not as many as you'll find in more densely populated cities like Irvine and Anaheim.
If you can drive, you'll probably have an easier time getting everywhere you want to go in Dana Point and throughout South County. Just keep in mind that I-5 is the only freeway for this part of OC, and traffic can get heavy during weekday rush hour and on big holiday weekends. The SR-73 toll road goes from nearby Laguna Niguel to John Wayne Airport and Costa Mesa, but you'll have to pay to use it.
Weather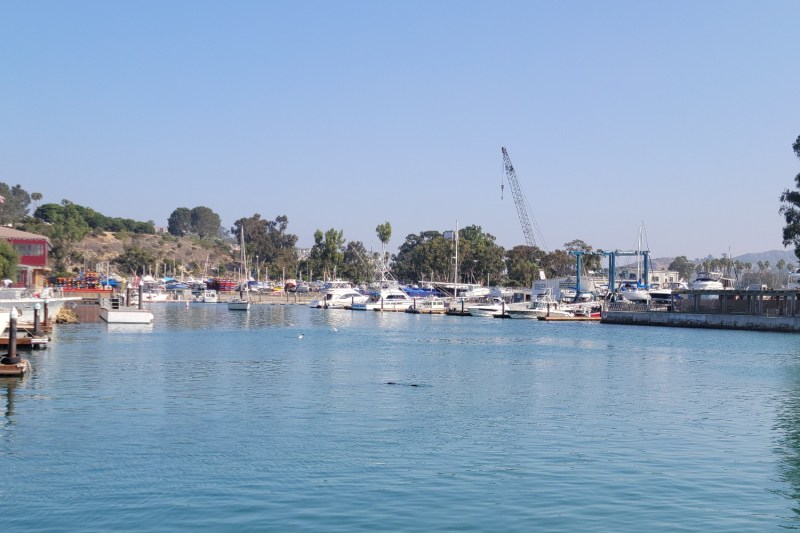 If you're at all familiar with California, you've probably heard of microclimates. Dana Point weather definitely fits this bill, as does the rest of Orange County. The thermostat may hit 90 degrees Fahrenheit in Anaheim on a hot day, but it may very well still be a cool 75 down in Dana Point. It's always a good idea to pack various layers of clothing before traveling here, then prepare to add and/or subtract layers depending on where you're going.
If you're coming during the winter season, it's probably a good idea to pack at least one pair of pants and some light jackets and/or sweaters in case it gets a bit frosty during your trip. If you're planning to jump in the water, you may want a wetsuit if you're sensitive to colder ocean water.
Proper etiquette
If you're planning to jump in the water during your trip, please don't get in the way of other surfers. Even if you're swimming, bodysurfing, or SUP'ing, it's best to steer clear of surfers who are trying to catch waves — and trying not to run into you.
On land, please clean up after yourself on the beach. The last thing the Pacific Ocean needs is even more pollution. If you can, try to avoid bringing any disposable plastic straws, wrappers, or containers to the beach. If you don't have any better alternatives, at least make sure that you safely dispose of any plastics and other garbage away from places that local wildlife can access.
Final thoughts
Dana Point offers a pleasant respite from the hustle and bustle you see elsewhere in this corner of California. Regardless if you're here for a quick weekend escape or a longer expedition, there's plenty here for you to experience and enjoy. Whether you prefer a day of carving it up in the open ocean, carving your way through the trail to discover some exceptional natural beauty, or carving into the best pizza you've had in a long time, it's always a good idea to plan your ideal beach vacation and carve some time out for Dana Point.
For more great ideas for future travel plans, check out the 20 best national parks to explore, Lake Tahoe's best outdoor adventure spots, our helpful guide to Canada's "hidden gem" wine countries, the unfortunate downside of traveling with Airbnb, and our tips for surviving these turbulent times for air travel. Wherever you decide to go next, we hope you enjoy the ride.
Editors' Recommendations