Not long after starting skiing, you quickly realize how much ski jargon there is. When your rental skis have taken you as far as they can and it's time for you to look at buying your first pair, you'll need to know what you're getting into. After entering a shop, it's easy to be blown away by the sheer number of ski types. They range from huge, fat skis to narrow, skinny options — and don't get us started on what a twin tip could be.
Like all of your ski gear, the right skis are important. While we're always on the lookout for a good pair of ski pants, the truth is, besides a well-fitted pair of ski boots, getting the right skis is one of the biggest differences you can make to your skiing. We've put together this guide so you can understand your piste skis from park and powder skis and understand terms like "twin tips" and "camber." That way, when you hit up the shops to get your perfect set of skis for this winter, you can go in confident that you're not going to get sold the wrong setup.
Piste skis
Although pistes in the U.S. are usually called groomers, the skis have still kept their European term. Piste skis are exactly what you think: They're designed to be skied on well-groomed runs and by skiers of all levels. Most piste skis are cambered, giving them a snappy transition in and out of turns. The hourglass shape of the sidecut makes the skis wider at the nose and tail than they are at the mid-point. This sidecut will vary depending on the ski style, but it helps to make turns more effective. It also helps you engage the whole edge while you're carving. Most piste skis are directional, with turned-up tips and flat tails.
All-mountain skis
It seems a little early in the list to be going to generic, but the all-mountain ski is where most skiers find their sweet spot. That's because all-mountain skis are no longer the "jack of all trades, master of none" but actually have become truly capable across the whole mountain. Seriously, unless you're a dedicated park rat or powder hound, most skiers never deviate from a great all-mountain ski. All-mountain skis are wider than piste skis — usually around 80–100 mm underfoot — and have a less aggressive sidecut because out-and-out carvers don't usually favor them. Unless you're dedicated to sticking to the piste and not exploring the bounds of your resort, you'll want to look for a good pair of all-mountain skis early on.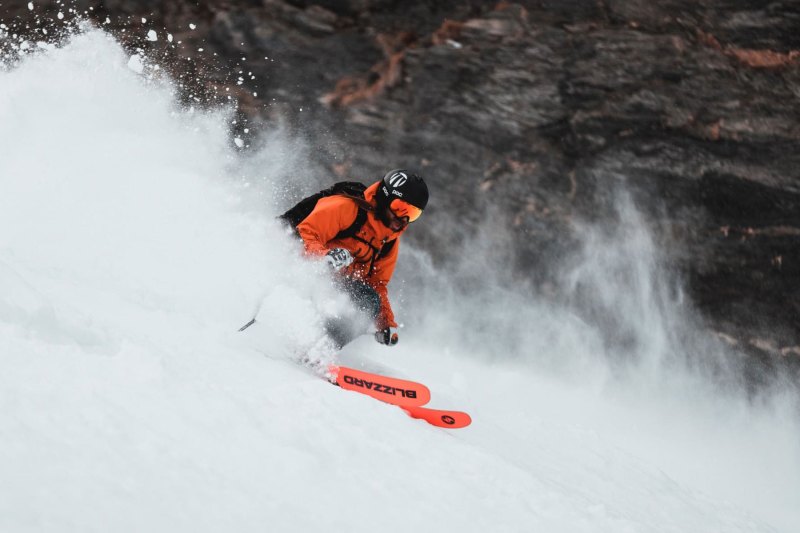 Powder skis
If you want to float, get a pair of these fatties. Powder skis are super wide, with a huge scooped rocker at the nose to keep you floating above the pow. Some powder skis also have a tail rocker, either for freeride — where you turn powder stashes into a playground for tricks — or just to help you pivot your turns more freely. Powder skis are generally fairly flexible, though this is often directional, with a stiffer tail section and a softer nose to help it rise up. Unless you're an experienced skier heading into the steep and deep, powder skis will feel unwieldy. They're a lot of ski to manage.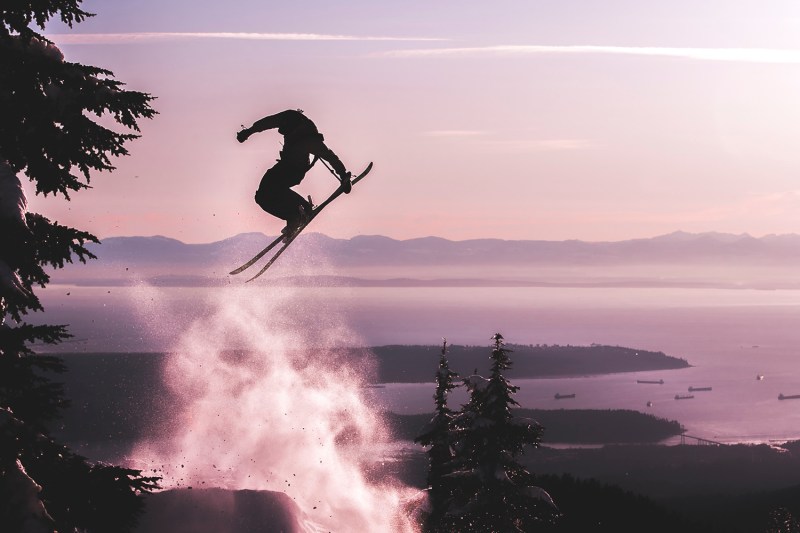 Park skis
Park skis are soft, playful, and designed to be spun, sent over big jumps, ride rails, and look good while doing it. Park skis have some of the best-looking graphics out there because after all, what's the point in getting that perfect photo if your skis don't look awesome? Park skis are also commonly referred to as twin tips — though twin tips skis now extend beyond the park — because of their risen nose and tail that allow you to land tricks forward or backward. Park skis are usually ridden slightly shorter than all-mountain or piste skis, making them easier to spin.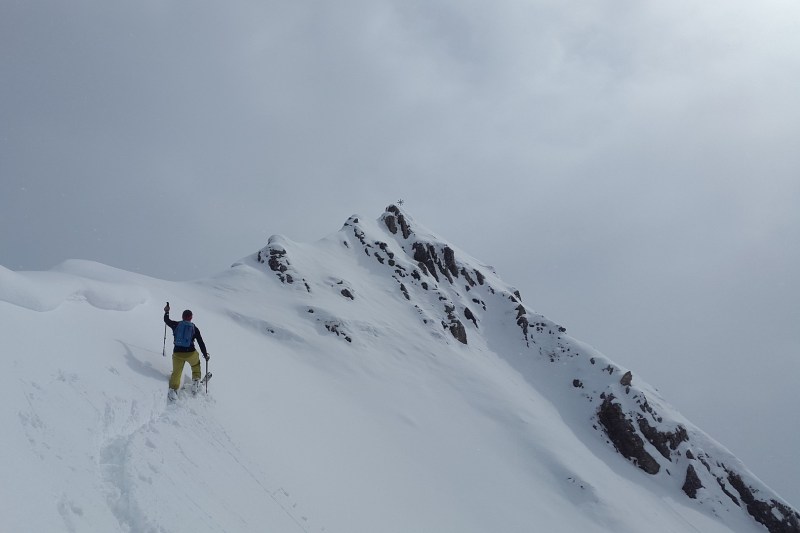 Touring skis
Touring involves hours of uphill travel in the backcountry, so it follows that touring skis are the lightest on the market. The binding is the main difference between touring and all-mountain or powder skis. Touring bindings have a heel release that allows you to go into walk mode when you've got your skins — they stick to the underside of your skis for grip — attached for the climb. Depending on where you tour, touring skis can be all-mountain style or more powder-oriented for big lines of deep snow.

Racing skis
Race skis are like amped-up versions of piste skis. Unless you're looking to ride at full speed and carve long, sweeping turns down empty groomers, you're not going to want to try riding race skis. They're stiff and designed to hold their course at full speed without any chatter or flex. Many racers choose to have longer skis for longer turns. As with piste skis, the sidecut will depend on how tight the turns need to be — slalom turns are tighter than Super-G, for example.
Cross-country skis
A throwback to the original style of skiing, cross-country skis are used for travel, fitness, or just to get out and explore the trail on a winter's day. Cross-country skis come in two different types: Waxed or waxless. Waxed cross-country skis use climbing wax on some sections and gliding wax on others. They rely on you putting pressure on different areas of the ski at different times. Waxless cross-country skis either use scales (like those on a fish) or skin sections (as you would attach to touring skis) for uphill grip.
Useful terms
Length: The length of your ski is measured from the tip to the tail. Longer skis make longer turns but are more stable at high speed.
Width underfoot: Skis are usually described as being a certain width underfoot. Skis that are narrower underfoot tend to have a more aggressive sidecut, while wider skis tend to be straighter and designed for powder turns rather than carving.
Flex: Flexible skis are favored by freestyle skiers who want a more playful ride on the mountain. Stiffer skis are more stable at high speed but have to be ridden aggressively. They generally aren't suitable for beginners.
Turn radius: The turn radius of a ski is how short or long turns will be if you carve on that ski. Sure, you can turn more sharply if you kick it into a slide, but that's not the point. Your turn radius will be affected by length and sidecut.
Twin tip: Seen by many as a must-have element, twin tips describe skis with risers — or rockers — at the tail and the tip. This allows you to ski backward as well as you can ski forwards. In powder, it can help to release the tail as you turn.
Rocker: The riser at the tip or tail of a ski is referred to as the rocker. This affects how much of your ski is in contact with the snow at any point.
Camber: Camber is the reverse of rocker and usually runs the full length of the ski. Think of your ski base as being slightly concave. This means your ski is raised in the middle slightly while contact is made at either end to give you sharp edge transition and snap in and out of turns.
Editors' Recommendations