I can still remember renting ski and snowboard gear. It was a hassle. Besides long lines, lengthy wait times, and substandard gear, I had to do it again and again. That took away from the overall mountain experience. Today, many skiers and riders still have to endure this inconvenient process. But Vail Resorts has other ideas.
The company's My Epic Gear program flips the script on equipment rental and ownership, offering customers the best of both worlds. Not only does the program offer high-end equipment, but it's economical and convenient. Here's how it works.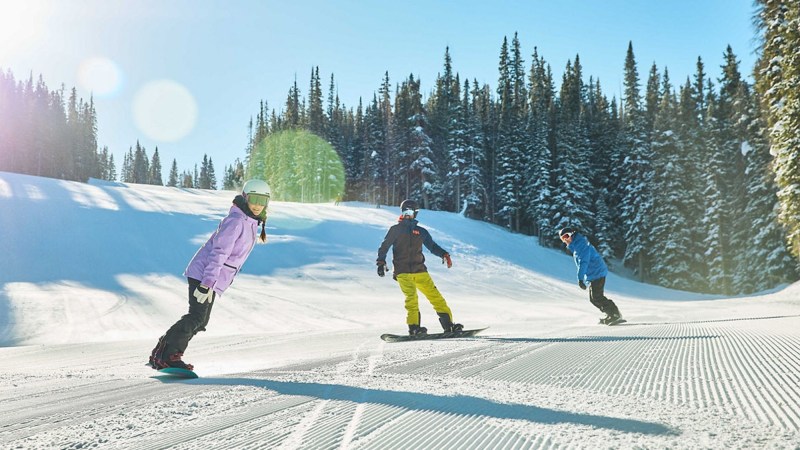 My Epic Gear by Vail Resorts: top-end ski and snowboard rentals
Taking a ski trip is exciting. Especially when visiting a new mountain or during ideal conditions, stoke levels run high, and anticipation builds. But when you have to rent equipment before making turns, it throws a wrench in the excitement. My Epic Gear changes that.
From Vail Resorts:
My Epic Gear provides its members with the ability to choose the gear they want, for the full season or for the day, from a selection of the most popular and latest ski and snowboard models, and have it delivered to them when and where they want it, guaranteed, with free slopeside pickup and drop off every day.
That's a game-changer for several reasons.
Good equipment makes skiing and snowboarding a better experience. It's no different from driving a well-engineered car instead of an outdated vehicle. The turns feel crisp. Edges hold. There's a smooth glide and plenty of speed.
To that end, My Epic Gear lets customers choose from the latest and greatest skis and snowboards — for the day or the season. Renters no longer have to make do with worn-out, low-end rental equipment. It's like owning your own gear.
Not only that, but Vail Resorts delivers the equipment at the customer's chosen time and location and offers free slopeside dropoff and pickup. That next-level convenience. Without lugging heavy equipment through airports, skiers and riders can relax and enjoy the trip.
Additionally, My Epic Gear offers top-end ski and snowboard boots with boot fit scanning tech and customized insoles. That ensures comfort and response, lap after lap.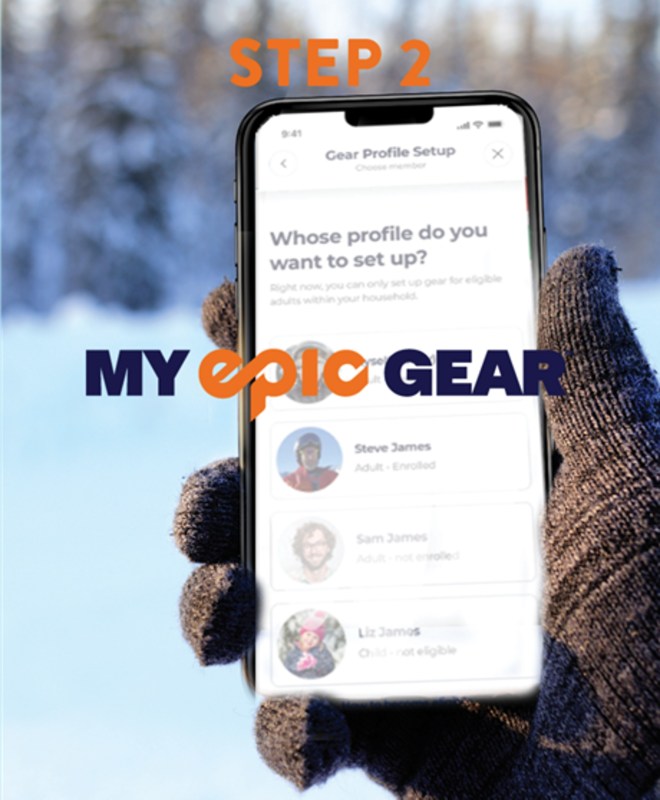 My Epic Gear by Vail Resorts: seamless and affordable
Sound good so far? Well, it gets even better. Vail Resorts' My Epic App handles the entire process without the need to visit a rental shop. Just select your gear, delivery time, and location, and you're all set.
And with a new ski or snowboard setup easily topping $1,000, My Epic Gear's $50 seasonal membership fee lets more people enjoy high-end equipment. That opens the door to $50 daily rentals and deliveries — more than fair for tuned-up new gear.
Here are the rest of the details:
Choose a model of ski or snowboard at the beginning of a season, and be guaranteed that model will be available any day of the season, fully tuned.

Try a different model of ski or snowboard any day, such as powder skis, based on availability.

Select from the most popular and latest skis, snowboards, and boots.

Choose from name-brand, high-quality ski and snowboard boots with customized insoles and boot fitting process. There's an option to opt out of choosing boots if guests prefer to use their own.

Ease of free in-resort delivery and slopeside pick up and drop off every day at every participating mountain resort.

The new My Epic app will manage the entire experience, from gear selection to boot fitting to delivery.

Low daily fee for each day the gear is used.
Winter 23/24 serves as the program's pilot season, with offerings at Vail, Beaver Creek, Keystone, and Breckenridge. Then, for 24/25, the plan spreads to Stowe, Okemo, Whistler Blackcomb, and more.
In the past, renting ski or snowboard equipment offered substandard gear and an inconvenient process. But with My Epic Gear by Vail Resorts, customers enjoy high-end equipment and ease of access. Selecting from top brands improves the ski/ride experience, and tailored delivery makes travel easier. My Epic Gear makes equipment rental a positive experience.
Editors' Recommendations