Rad Power has been consistently on my radar ever since the beginning of the recent ebike revolution. The brand has quickly made a name for itself, producing the best ebikes that are practical, customizable, versatile, and, well, rad. If you live in a city, one of its sleek showrooms is quite possibly near you.
The company produces several electronic bike lines intended for different purposes — commuting, cargo hauling, off-roading, and more — regularly updating each as the tech progresses. Now it's released the RadRunner 3 — a versatile rider that has go-anywhere capability thanks to its fat tires — and I've had the pleasure of taking it for multiple whirls. And I do mean pleasure. While it leans into its role as a working bike, it's also a lot of fun.
What's new about the Rad Power RadRrunner 3 ebike?
First and perhaps most notable, the RadRunner 3 is the first Rad release to be compatible with the company's battery range extender, which is in development and should be released relatively soon. Once available, this will increase its range to over 100 miles.
More immediately, you'll notice that the RadRunner 3 has improved hill-climbing capabilities. The previous edition's 750-watt motor was already no slouch, and now the upgrade absolutely charges up hills. It's also been upgraded with an extended rear rack (upon which you can mount all manner of add-ons — more on that below), a better saddle, and a front suspension fork that really smooths the riding experience.
The overall design has also been improved. While the previous version of the RadRunner was a bit clunky looking, the update is more streamlined.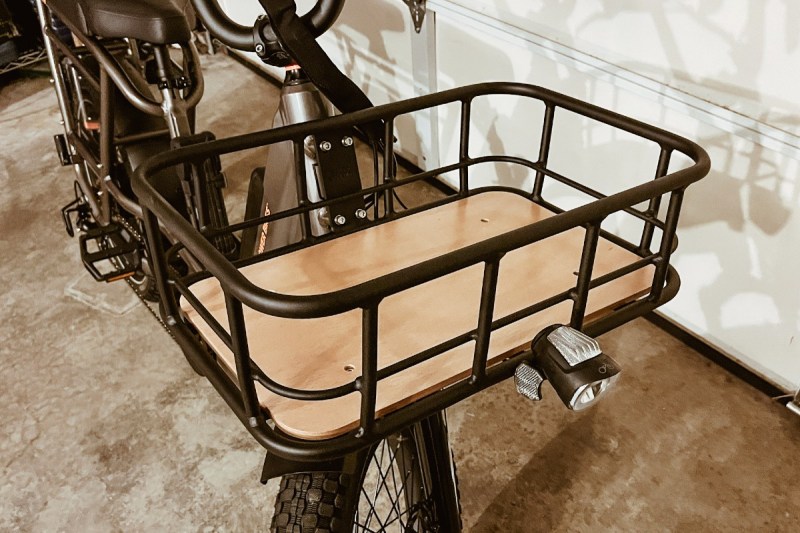 Extremely customizable
One of the best qualities of Rad Power ebikes in general involves their superior customizability. Rad offers a slew of accessories: cargo boxes, front baskets, lock and bottle holders, netting, bags, racks, safety equipment, passenger seats, and canopies, and now even trailers and pet carriers.
In the case of the RadRunner 3, you can either choose your own options or select one of several pre-designed kits. I've been riding the "Around Town Kit," which comes with an extended passenger seat, rearview mirror, front-mounted basket, and an uber-tough ABUS Bordo Granit X-Plus 6500 folding lock. It's great — I can carry a friend around with me and still have a place to put my stuff up front.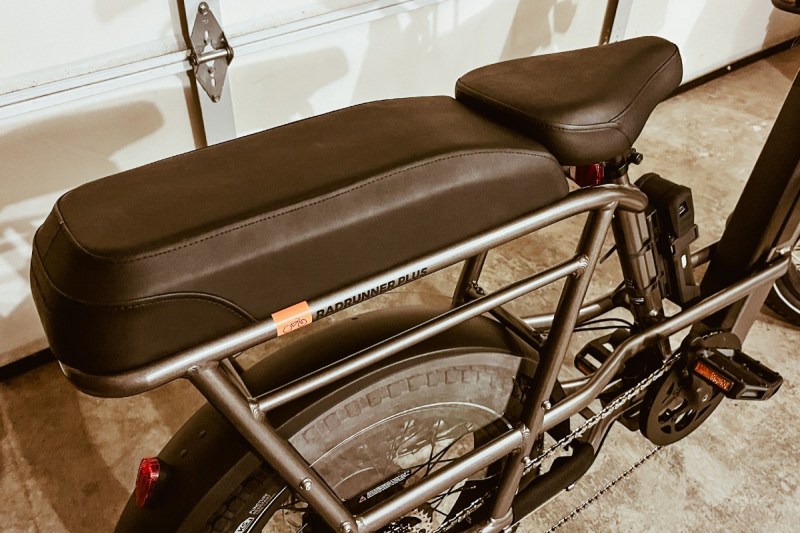 Final review
Starting at $2,299, the RadRunner 3 isn't a cheap ebike (on par with competitors like Juiced), but it's worth the investment — particularly if you're looking for a workhorse of a bike that will replace a car for running errands near home.
But it's not limited to urban riding. I've taken mine over loose gravel surfaces and some moderately bumping trails, and the fat tires and new suspension make it highly capable.
An all-around solid bike — this is one of the best grocery store (and sometimes off-road!) cruisers yet.
Editors' Recommendations